Abu Dhabi- a brimming emirate with sun-kissed beaches and cosmo city vibes
Abu Dhabi is booming with visitors. Embellished with extravagant resorts, celestial escapes, herons on mangroves and unrealistic museums, Abu Dhabi has a class edge to its identity.
The pristine Emirates Palace is one of the world most expensive hotels and you don't have to rent their suites to experience the perfect artistic workmanship.
Heritage Village is a perfect cultural visit. The most complex bridge ever constructed, Sheikh Zayed Bridge is a sight to behold.
The iconic Ferrari World offers roller coaster rides with Ferrari concept evoking the real world of sports cars. To enjoy a little slow-paced metropolitan visit, Abu Dhabi is the ultimate.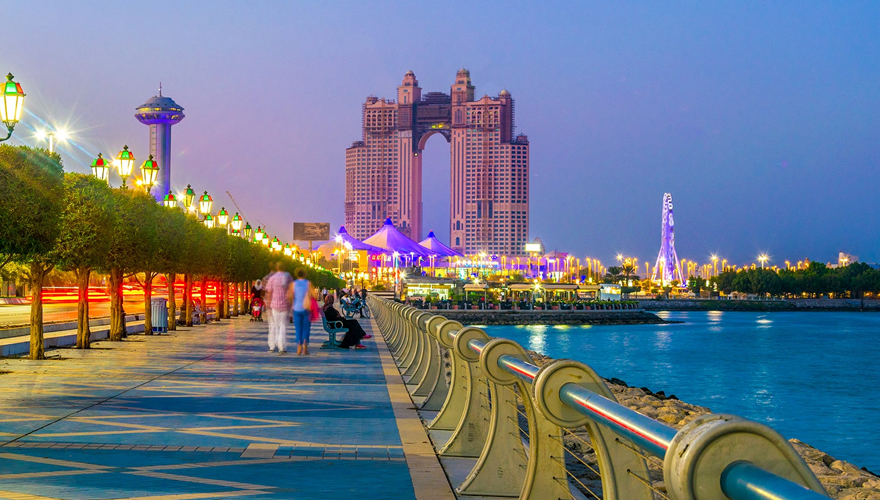 The Emirate of Abu Dhabi invites its curious onlookers with great adventures and peaceful experiences. Kayaking trips, day dune bashing, whitewashed mosques and plush malls are just some reasons that consume tourists and locals. Monuments and human-made structures are an ensemble of intricate craftsmanship awash with cultural essence in an urban set-up.
Get soaked with the magnificence of the Grand Mosque and the Louvre. Riddle with the Eastern mangroves in a kayak. Vroom, your way with Ferrari racer, bests at Ferrari World and then indulge in world-class cuisine at the world's finest restaurants.
Chill out Saadiyat Islands on white sands to revamp for vibrant nightlife in the city. See your little ones exhaust their energy at Warner Bros World. Be a part of Abu Dhabi tourism that offers more than just a destination.