Adagio for a civilization that has both baffled and astounded the world it resides in—an allegiance of artistry, fashion, science, and notions anew, UAE tourism has leapt expectations of reality. Currently, UAE is among the favorites of tourists worldwide. What originated as a fishing village in the Arabian Gulf is now the grid of the future. The same tale, in its visionary glimmer, can be seen as an endeavor led by the late Sheikh Zayed bin Sultan Al Nahyan. The United Arab Emirates officially came into existence on December 2, 1971-a date celebrated annually as the 'UAE National Day'. The cultural inclination of the UAE is entrenched in Islam, a root that echoes throughout entire Arabia.
Nevertheless, unlike the rest of the countries in the Middle East, the compulsion to practice is more relaxed. The UAE is among the most diverse populace, with only a ninth of the residents being citizens. There are many things to do in UAE, and it's one contributing factor to its burgeoning tourism. UAE has allured travelers with its breathtaking architecture, museums, and magnanimous forts. This part of the Arabian Peninsula is a collective of phenomena that have passed muster over time. It's a myriad of beliefs woven into a single identity.
Amongst the many advantages this sultanate offers, one is that a tourist can drive or cruise through its many countenances. All you need is an overseas driving license or International Driver's Permit, and you can hire your own car from any emirate you choose to visit to drive around other emirates. Exploring these alternatives to airways for traveling across the seven emirates is indeed one joyride. Among many places to visit in UAE, tourists must explore every emirate if they choose to step into UAE.
Venture into the Domain of Arabian Culture with these invigorating emirates-
Dubai- A sanctuary of dream inspired reality
Dubai, the hermit and the empress of UAE, shuns no explorer from its splendors and heritage. It is a quest for deductions and tales that don't cease. This Arabian metropolis of the world with ceaseless days of glory imbibes its history and values into the present. A place that is a respite for travelers around the globe is also the abode of opportunities. The Dubai Fountain, Burj Al-Arab, Burj Khalifa, The Dubai Mall, The Miracle Garden, IMG World of Adventures, and Legoland are a few spots synonymous with attractions in UAE.
Abu Dhabi- The Palace of Tranquility
Abu Dhabi is the celestial haven of elegance that the UAE portrays. It's evident as people carry this elegance in their hearts as well. Profoundly embedded with modern spectacles and unimaginably rooted in its traditions, this pearl of Arabia is the palace of tranquility. It is ideal for the ones seeking respite from all the overwrought of life. Abu Dhabi is ordered in its sophistication and chaotically vibrant in its many tourist destinations. Destinations like Sheikh Zayed Grand Mosque, Ferrari World, and The Louvre Abu Dhabi persist in enticing travelers' hearts. Famous for its few but magnificent beaches, luxurious hotels, and dessert safari must all be explored. One can even say that without Abu Dhabi, UAE tourism is incomplete.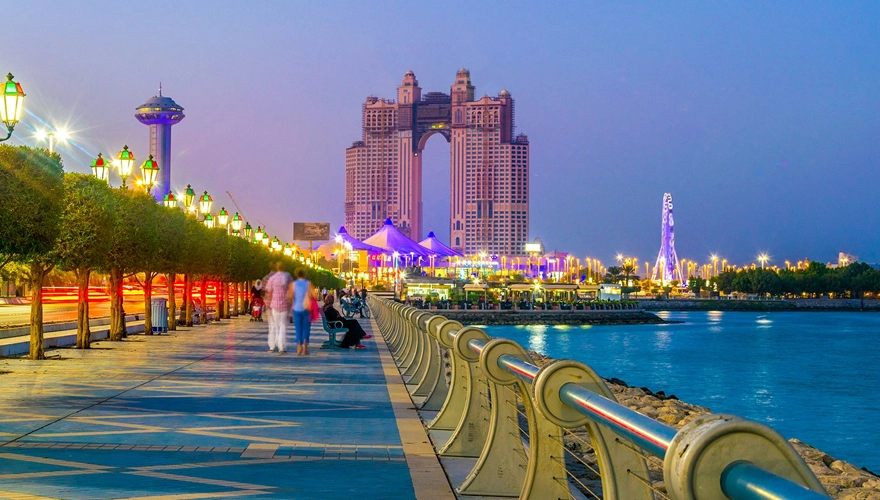 Sharjah- An epoch fashioned with cultural artistry
Sharjah, the dome of UAE upon which the sun's glimmer never fades. It doesn't shun its bygone days but instead chooses to embrace them. Depicting and dedicating itself to artistry, intellect, and community is a tale of an expedition that birthed this sandstone of Arabia. Sharjah continues to awe sightseers who traverse their steps on its land. It's the only emirate that shares borders with the rest six emirates of the UAE. Sharjah is also the capital of Arab culture, a title given by UNESCO. Tourists worldwide visit Sharjah in the quest to experience its tremendous beauty. However, this quest can only ensue with an online UAE visa.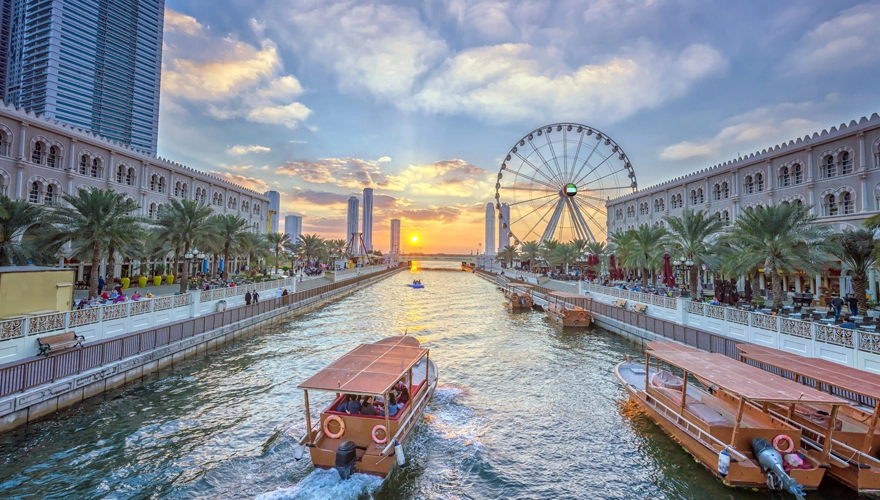 Ajman- A cradle of UAE culture
The smallest emirate in this ensemble of splendors and grandeur, Ajman is cradled with its culture and ever-so-growing tourism. It is an abode with serene beaches, shopping culture, museums, and forts. A major characterizing factor of Ajman that makes it distinct from the rest of the emirates is the rugged Hajjar mountain range. Tourists worldwide are astounded by Ajman Fort, Mowaihat Archeological site, Ajman Museum, Etisalat Tower, Dhow Building Yard of Ajman, and Sheikh Zayed Mosque. These are some of the attractions and places that entice the worn-out, making this jewel of Arabia among many places to visit in UAE.
Umm Al-Quwain- Ode on Intimations of Nature
Umm Al-Quwain, an emirate inhabiting vast meadows, groves, and streams, every familiar and rare sight of nature is apparelled like a celestial light. This nature's respite is a freshness to the eyes of the adventurers utterly distinct from other emirates and draws sightseers with glories of dreams. Umm Al-Quwain is rich with coastal mangroves, falcons, and turtles on the coast of the Arabian Gulf and in many of its islands. Sailing and skydiving are the new popular recreational activities the emirate provides. In Umm Al-Quwain, one can also engage in traditional activities such as dhow building or sports like camel racing and falconry. Such diverse calls to adventure make UAE tourism blossom.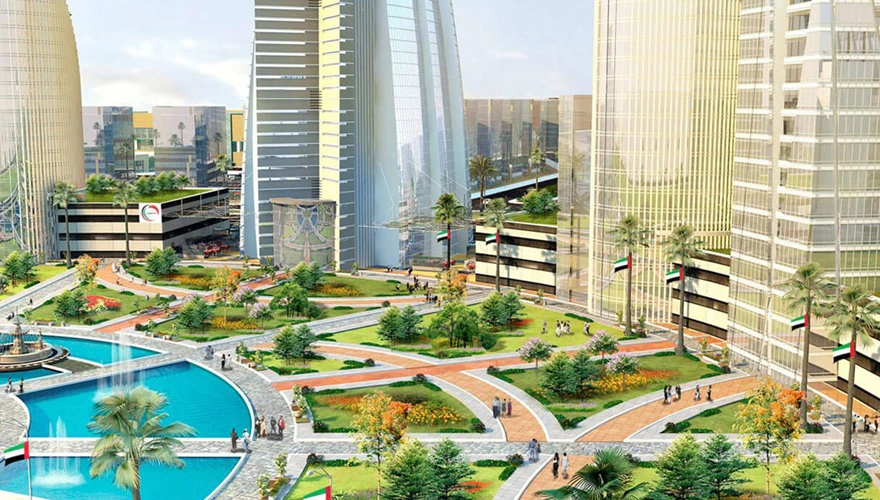 Ras Al-Khaimah- The Jack of all dreams & master of all landscapes
Ras Al-Khaimah is a dwelling for dreams and recurrences of an endless sanctuary for adventures and road trips. The facets of Ras Al-Khaimah that distinguish it from the rest: are its Arabian hospitality, elite cuisines, and solace. The endless glimpse into the terracotta desert sand, its lush green mangroves, and sandy beaches. A proper place for respite insofar as one can engage in ample leisure activities: golfing, authentic desert camp adventures, and mountain wing and rift expeditions. Ras Al-Khaimah offers everything from international resorts to deluxe boutique hotels and spas- many things to do in UAE.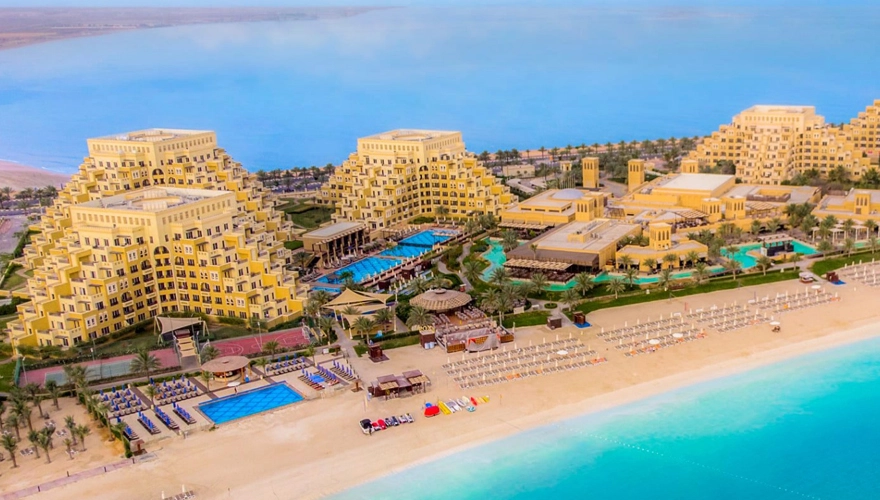 Fujairah- A picturesque portrayal of Arabia
As in the present, as it was in yore, Fujairah is among the last emirates before Ras Al-Khaimah to incorporate itself into the UAE. It is a privilege to be amongst the many archaeological sites, cultures, mountain ranges, and magnificent coastlines. Many facets propel it as one of the UAE's mesmerizing experiences. It is known for its beaches that provide leisure and inspires many creatives. Offshore activities include scuba diving and snorkeling, and many beautiful sites are available in the area. Fujairah is the only emirate that has a coastline on the Gulf of Oman rather than the Persian Gulf- true glory to UAE tourism.
Enriched with dunes is a country that has beguiled the skeptics who thought a trip to UAE would be a wasted effort. A civilization way ahead in its present with its artificial intelligence is a future for many- UAE surprises are ceaseless. It's truly a dream for many travelers, and dreams often require aid. The Insta Dubai Visa application portal team has simplified the inherent complexities of visa procedures. Every avenue and every query that piques the mind has been answered and solved. Obtaining an online UAE visa has never been more accessible.
UAE Information
Currency :

UAE Dirham

Population :

9.346 million

Time Zone :

GMT +04.00

Area :83600 km2
Capital :

Abu Dhabi

Official Language :

Arabic

Capital's calling code :

+971-2