Ajman- an ode of sparkling coastlines cuddled in the Arabian Gulf
Being the smallest emirate of UAE, Ajman is truly synonymous with its prime trade- pearl diving.
You can opt for beach relaxation and beach activities. Ajman has excellent shopping centres to attract tourists. Beaches of Ajman are the cleanest of the lot in UAE.
Along with that, Ajman Fort, Mowaihat Archeological site, Ajman Museum, Etisalat Tower, Dhow Building Yard of Ajman and Sheikh Zayed Mosque are some of the halts which would attract you to the slow-paced emirate.
But your visit is incomplete without pearl diving sessions.
The virgin beach line of the Emirate of Ajman is underrated for its beauty. Less explored by visitors heading to the United Arab Emirates, soak in the calm and warm waters of the Arabian Sea. Kayak through the lazy backwaters of Al-Zorah Nature reserve.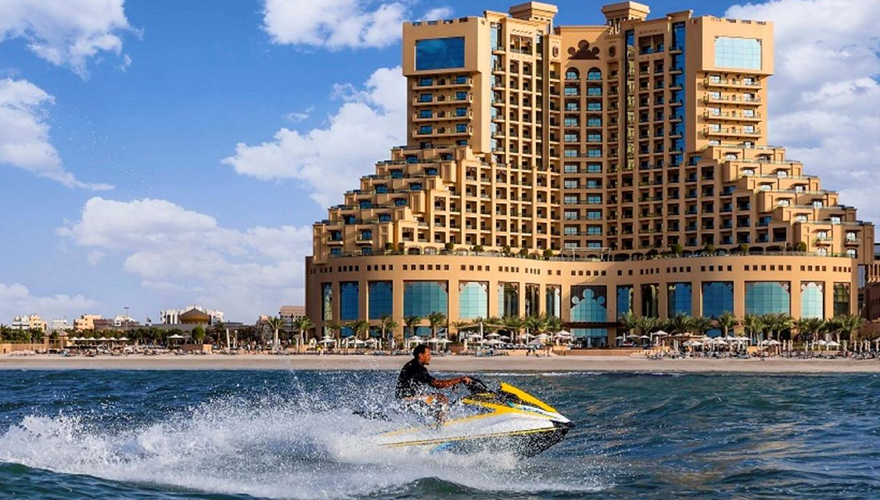 Ajman exclaves are a unique attraction well-explored on foot by hikers and campers. The laid back Ajman Museum stands strong with its rampant exteriors but treasures UAE culture and traditions.
Ajman Creek is the world's largest Dhow building centre. Experience how ancestors used to create and commute on this traditional boat. Sheikh Zayed Mosque is the top religious institution of Ajman and is a hub for cultural understanding.