Sharjah- the capital of raw Arabian heritage
The very conservative Sharjah expects you to survive without beer for 2-3 days so that it can enrich you with its heritage abundance.
UNESCO has declared Sharjah Capital of Islamic Culture. Sharjah Heritage Area and Mleiha Archeological site are the best examples of heritage restoration.
A drive by a rental or shuttle service from Dubai is a good option to reach Sharjah. A row of cannons welcomes visitors at the spectacular Sharjah Fort. And your kids can have a fun time at Al Qasba too.
You should visit The Rain Room in Sharjah to know how can you remain dry in the rain.
Calligraphy enthusiasts can have their best time at Sharjah Calligraphy Museum and eL Seed Calligraffiti.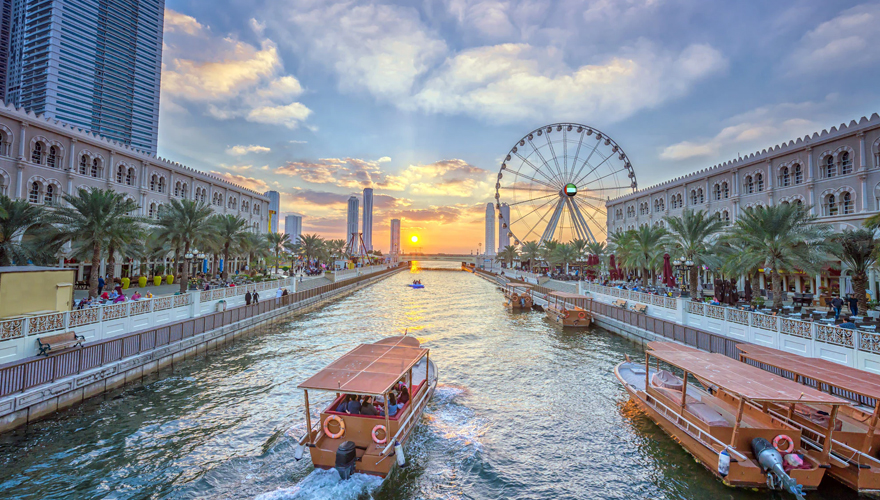 Sharjah Art Museum is famed to be the hub of Islamic culture and attracts thousands of visitors because of the said reason. Another hallmark of Islamic civilization is the Sharjah Museum of Islamic Civilisation. Experience the ancient and authentic realms of ancient Arab dwellings in the alleys of the Sharjah Heritage Area.
Sharjah Fort stands strong to narrate the ordeal of protecting one's land from pirate invasions. Sharjah Desert Park is a wonderland for learners and little ones. Dwell in the Emirate of museums and leave a visit at the Sharjah Archaeological Museum.
Hop on to Kalba to get a grip on the endless water views on the site. Do not miss the Al-Noor Mosque washed in white marble open to non-Muslims.