Getaways in UAE is all about basking in the sun on the pristine beachline across all emirates. Dubai being the most famous offers all ranges of staycations from budget to luxury. No country local has been left unaffected by the sparkling skyline of the city, grand shopping malls, exciting offers and deal for tourists on festivals, themed entertainment parks, well-preserved culture and traditions and delicious food.
If you are travelling from South Africa, be sure to make your trip worth visiting this happening city. If you wish for trustworthy visa services, we are here to serve you. For Dubai visa from South Africa, Dubai visa for Africans, log on to www.instadubaivisa.com.
The following will help you to understand Dubai visa for South African citizens:
Is Dubai Visa required for South African citizens?
UAE offers visa on arrival to many countries. South Africa is not a part of this privilege. South African nationals will have to apply for a Dubai visa or UAE visa while travelling to UAE. Just in case you are a first-timer or have any doubts regarding the UAE visa process or Dubai visa process, drop a message at www.instadubaivisa.com. Our visa specialists will get in touch with you in no time.
What types of UAE visa can South Africans apply for?
UAE offers various kinds of visas to suit the needs and requirements of the travellers. It is important to understand the type of visa you need to apply for. If you are on an onward journey to your destination country, you will be requiring Dubai Transit visa of 96 hours. If you wish to visit Dubai for a short vacation, 14 days Dubai tourist visa will suit you best. But if you are on a business trip and require multiple travels, then 30 days Multiple entry Dubai visa will work best. Click here Types of Dubai Visa for simple understanding of Dubai visa types.
What are the documents required for South African citizens while applying for online Dubai visa?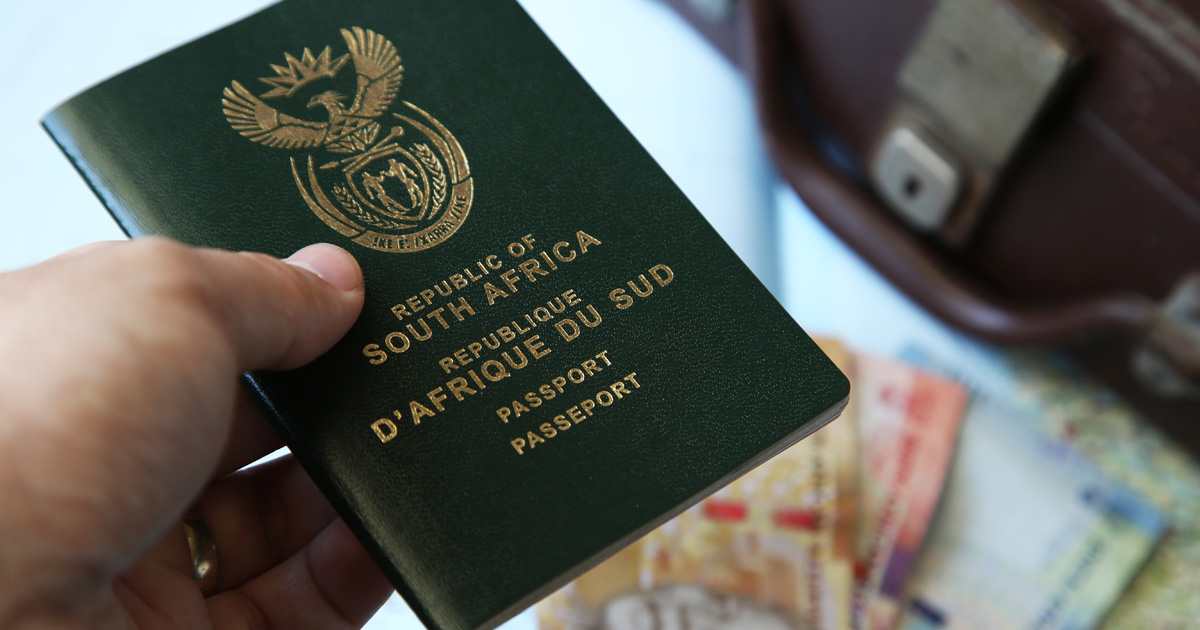 The following documents are mandatory for South African nationals while applying for online UAE visa:
Valid passport (carrying validity of 6 months from the date of travel)

Clear copy of valid passport

One recent passport-sized photographs with white background and 80% of your face visible in the photograph.

Have you any friends or family members hosting you in Dubai, you are required to submit their passport copy, their UAE residential proof, proof of relationship and covering letter from the host.

In case you do not have any relative or friend hosting you in Dubai, you have to submit the proof of your confirmed hotel bookings.

A letter from the Bank that confirms you have enough finances to support your expenses.

Clear travel itinerary should be uploaded along with the online application.

For travellers on a business trip, you are required to upload invitation letter from the host company, residence proof of the host, confirmed hotel bookings and cover letter from the host company.

A letter stating your designation in the company and employment status.

 
How can South African apply for online Dubai/UAE visa?
The moment you are done with the type of visa, click on the 'Apply Now' tab below on https://www.instadubaivisa.com/types-of-visa.php.
Where can South Africans apply for Dubai Visa?
The easiest and short way to apply for online Dubai visa is Insta Dubai visa. You can also visit the UAE Embassy/Consulate in your country. Dubai Visa Processing centres are stationed in Johannesburg, Cape Town and Durban is you wish to physically visit them for Dubai/UAE visa. These centres are closed on Saturdays, Sundays and South African public holidays.
Now that you are very well learnt about UAE/Dubai visa and the requirements related to the South African passport holder, log on to www.instadubaivisa.com. You can avail visa services, book amazing Dubai tour packages, Dubai hotel, and airport transfers at no regret prices with Insta Dubai visa.