UAE tourism has an edge to its fame. Offering visitors the best of both worlds is the USP of this region. Amongst all the emirates, the Emirate of Dubai is iconic. You will find itineraries that beautifully accommodate both pleasure and business. This cosmopolitan city has created a lifestyle where you can attend your zooms. At the same time, enjoy freshly squeezed juice at your preferred property.
Dubai is a tourism and business hub. The city understands very well how vital are professional commitments. Simultaneously, a break from the routine is a must. But if you get an atmosphere to bring both to life, it is a miracle. Many professionals worldwide are turning to digital nomads as their regions are experiencing lockdowns due to the pandemic. Companies are now turning to remote patterns where connectivity is prime. If you are going through the same and want to experience this Gulf gem, you should plan business travel to the city.
Many embrace nomadic lifestyle around the world. Their lust to wander does not freeze them in a particular place. And what better place than Dubai to experience a unique one. Another benefit you might earn is that you will learn the Arabic culture here. Dubai's heart is close to its religion, customs and traditions. Many hotels, resorts and thematic stays carry glimpses of Arabian culture, which might turn you into a cultural nomad. Either you are a nomadic or a business traveller, or a visitor, we give you the perfect Super Halts in Dubai that will add value to your lifestyle. 
1. Downtown Dubai
Downtown Dubai has some of the most fantastic sky kissing hotels where you can treat the view. Iconic attractions like The Dubai Mall, Dubai Fountain and the lavish Burj Khalifa, you would need a stay at a height to have a panoramic view of the place. Almost all rooms are wi-fi enabled, and they are built to facilitate both work and pleasure. Many new hotels came up in the vicinity in 2020. Unique stays are being decorated with the local culture and traditions to give the visitors an insight view. Many of them are equipped with necessities for work and pleasure at reasonable rates.
2. Dubai Marina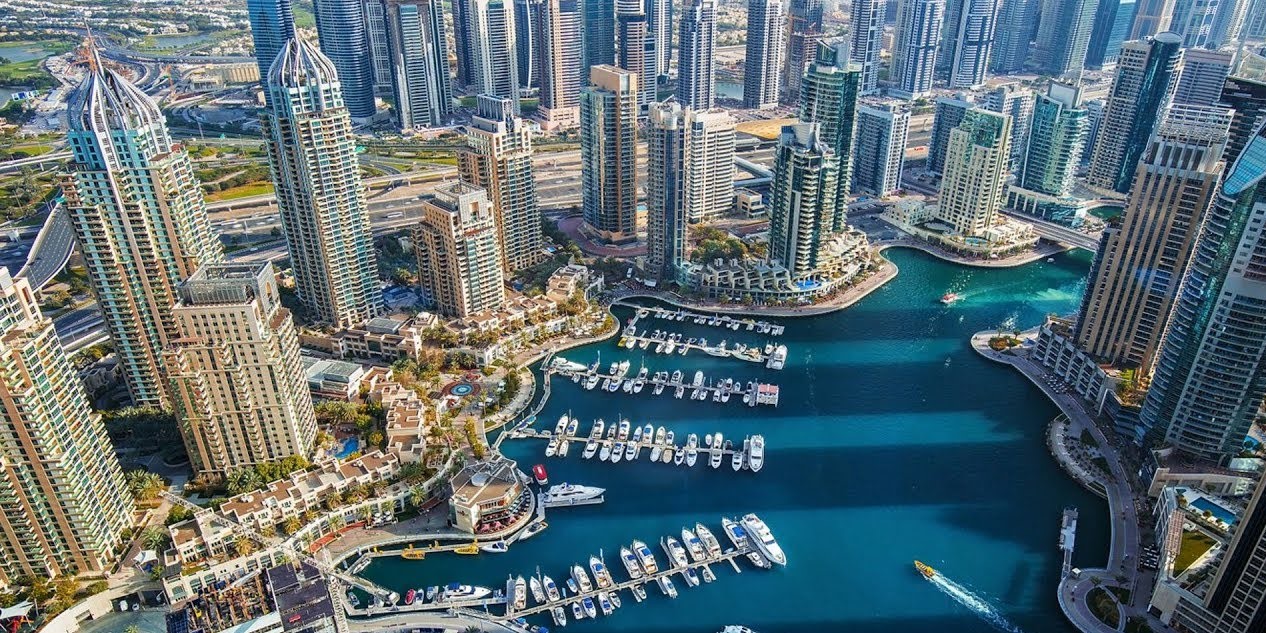 Dubai Marina is one of the fanciest and happening places in Dubai. The site has many options for dining, bars, clubbing, conference zones and meeting places. Dubai Marina Mall sees a heavy footfall of visitors. But what is eye-catching here is Pier 7. It is a seven-storey fine dining structure that gives you the perfect place for an official meeting at lunch or dinner. If you are looking for an exotic stay here, International Dubai Marina is a good pick. The hotel dons with a Bedouin inspired scripture that will take you back to the old dusky realms of nomad living. You can spend time at the roof in complete privacy for your online meetings with a cup of coffee.  
3. Dubai Festival City (DFC)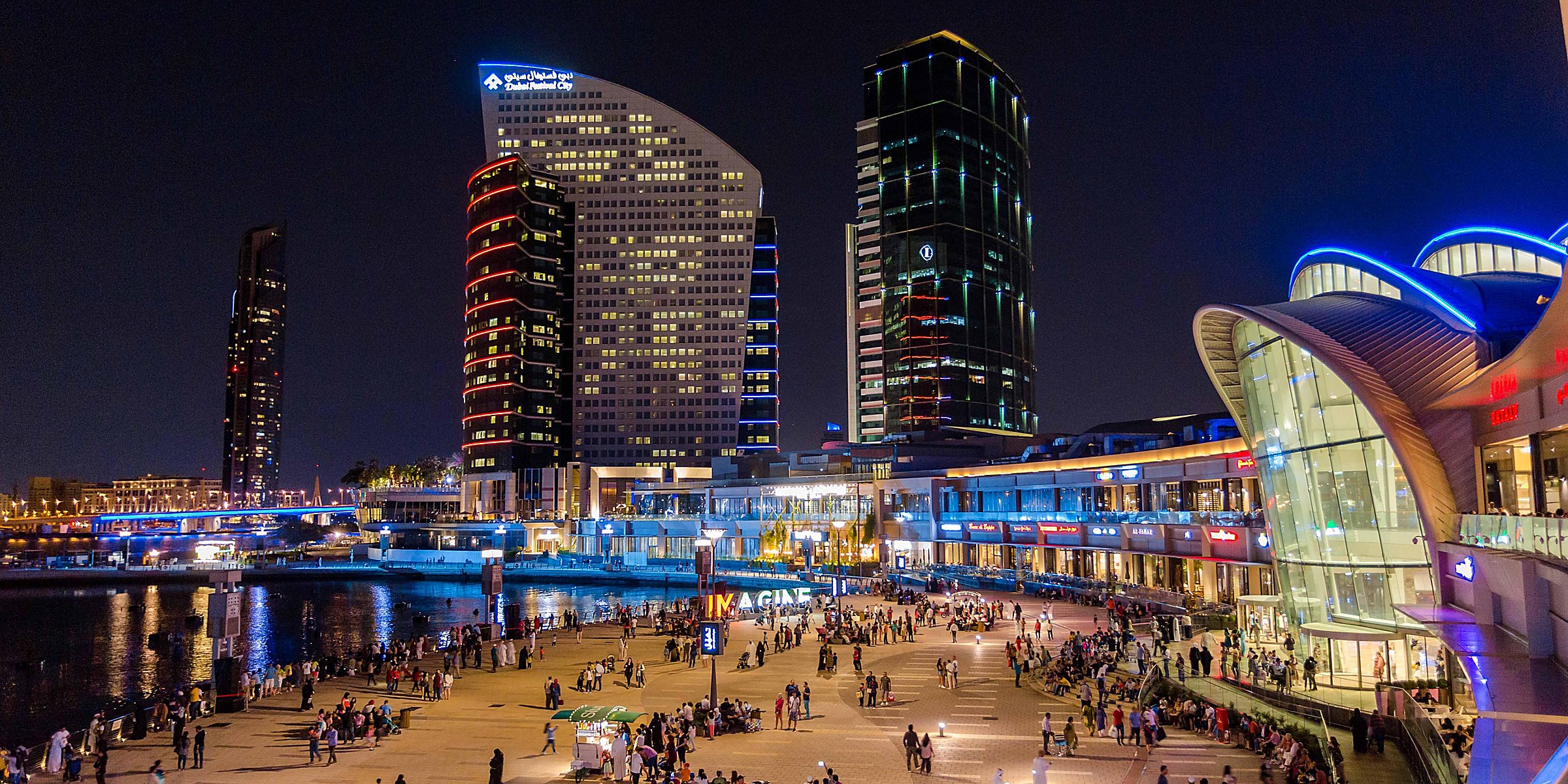 This city lines up the creek with educational, residential, commercial and business spaces. Along with these, a mall and a dedicated entertainment zone make this place perfect for business traveller and tourists. The Intercontinental Festival City provides an exclusive lounge perfectly fashioned for workspace out of the room. You can develop a good network. You can experience an authentic and traditional Arabic dinner in the historic Abra, a traditional Arabian boat in the evening. 
4. Dubai Trade Centre District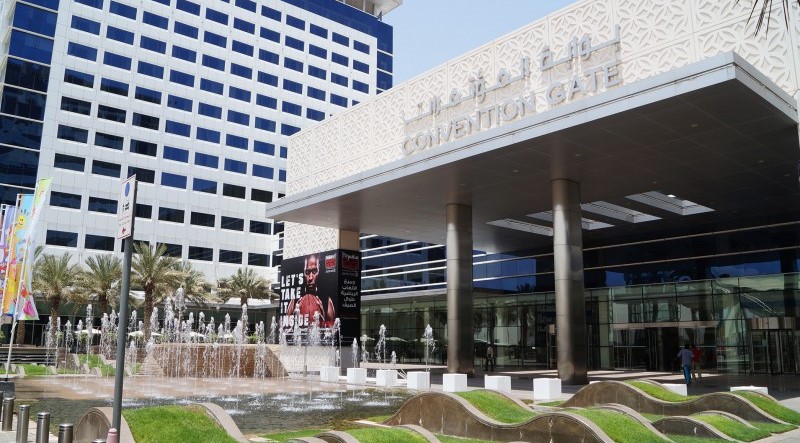 Calling all the car freaks worldwide, your work and holidays get bigger and crazy at Sheikh Zayed Road, the arterial of Dubai. Dubai Trade Centre District is a hub for finance and business. La Mer Beach, Ras Al Khor are some of the attractions you can explore. At the same time, you work at Dubai International Finacial Centre. You will have a fantastic experience at VOCO Hotel, which comes with an award-winning spa and an exclusive Indian restaurant. Your business and pleasure both are well-addressed here.
5. The Palm Jumeriah Dubai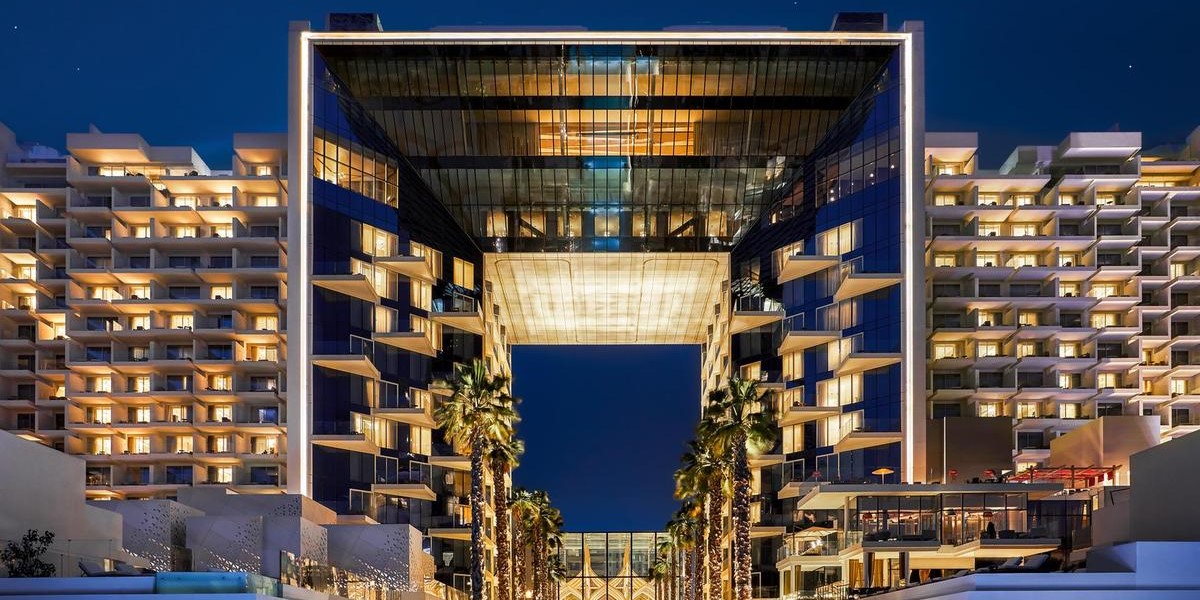 This spot is famed to be the most wanted place for business people. People living here live a life with a perfect blend of work and pleasure. You can check out properties for your venture while you cruise your way in the warm Gulf waters. The Palm is famous for the world's Largest fountain, The Pointe. So you are in an ecosystem where you can live a well-balanced lifestyle. Rixos, Five Palm are some of the properties that offer endless activities and provide world-class facilities for work and business.
6. Jaddaf Waterfront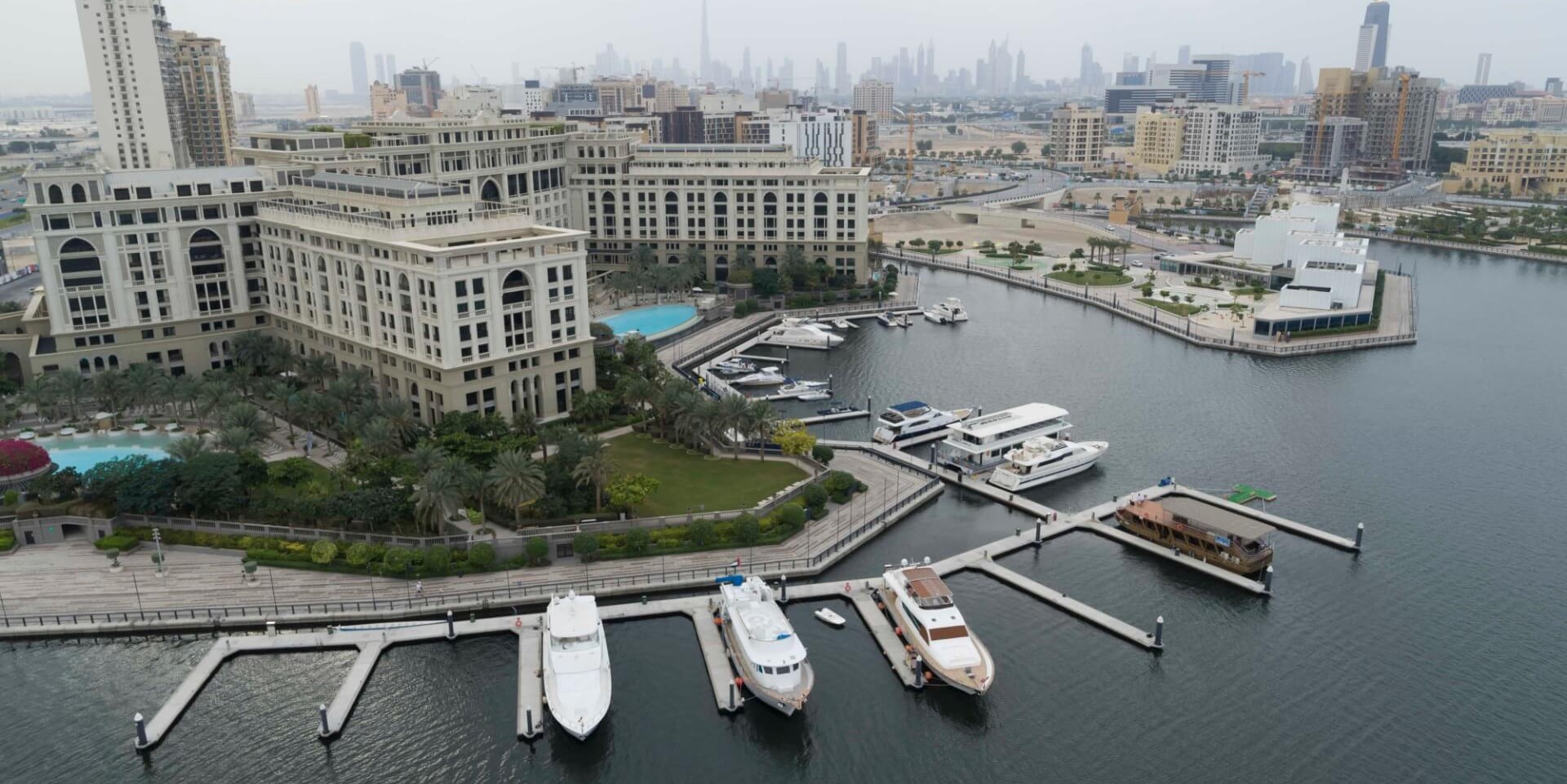 Many of us wish for a peaceful escape, away from the hustles and bustles of the city. Jaddaf Waterfront is one of them. This place roars with ultimate luxurious rentals, private property and commercial venues. With a beautiful waterfront and a soothing view, your work is as good as a holiday at Jaddaf. It would help if you visited UAE's first open-air sculpture park, Jaddaf Waterfront Sculpture Park. You will be surprised to experience an Italian luxury in this nest, Palazzo Versace Hotel. Crowds at Jaddaf are more mature, making it an ideal venue for meetings, work and conferences. 
It does not end here. Dubai continues to come up with venues that make people accommodate many segments of their lifestyles. Check out our blog section for the latest updates. 
Travel Safe!