On the outbreak of the epidemic Covid-19 or famously Coronavirus, end to end travellers are donning masks and practising highest hygiene standards. Halted flights, delayed train schedules are only making things worse for the ones who need to reach home safely back to their family. Consumers worldwide have loaded their groceries until this virus is done as most public places decide to shutdown avoiding the spread of the virus. Across the world, travel advisories have been rolled out to help curb this merciless spread.
But little do we know that with a little precaution and good hygiene practice, our travel can be safe and we can protect others from the same fear. Sitting at home is not guaranteed protection from this epidemic. Instead, practising the highest form of hygiene standards will help you and others keep this micro pest away.


---
---

Raising its head in the city of Wuhan, China, it has claimed more than 3000 lives leaving a catastrophic impact on the country.
Last month, WHO has declared a worldwide emergency and titled Covid-19 or coronavirus as an epidemic. WHO confirms that you need not cancel your travel plans to avoid getting infected with the virus. You should practice hand and respiratory hygiene as advised by the WHO. Many airlines have issued a safety and precautionary protocol that all travellers should adhere to.
Is wearing a mask effective while travelling?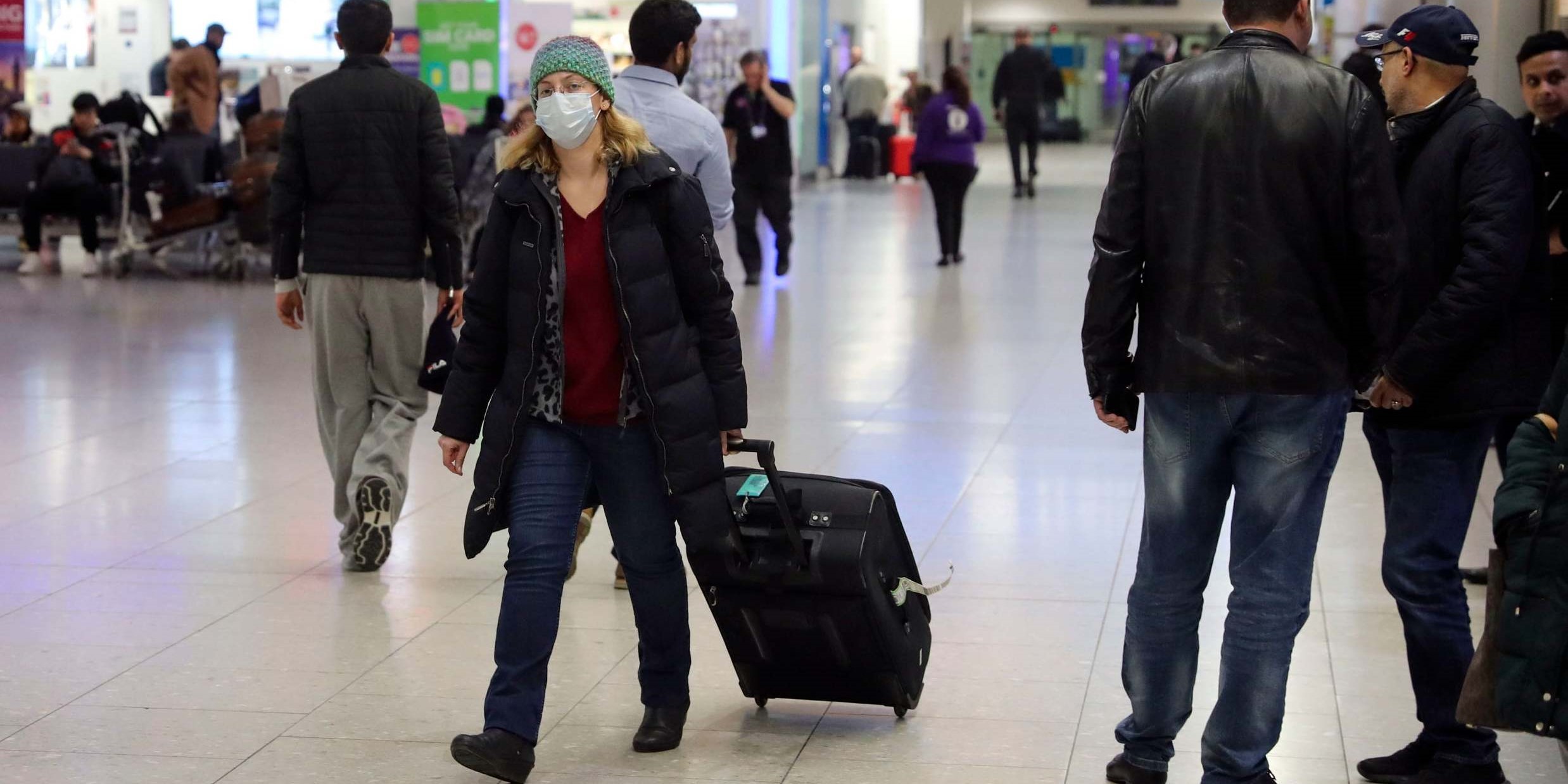 The mask always restricts the spread of the virus. So those infected must wear a mask to protect others from getting infected. According to Dr Carmen Dolea, the head of the International Health Regulations Secretariat at WHO, one should be aware of the correct way to wear a mask and should avoid unnecessary touching to the mask as you might get infected.
Can I get infected if I come in contact with an infected person?
According to Dr Dolea, the virus is transmitted only if they possess some kind of symptom. People who are infected or symptomatic can transmit the virus. Sometimes the person may not show immediate signs like coughing or sneezing but may have sub-clinical symptoms like fever.
What precautions should I take while travelling on a plane?
The virus is transmitted by liquid droplets from the infected person. This means if you are in very close proximity to the infected person, only then the virus will get transmitted. It is also known that the virus survives on surfaces as well. The best way to keep the virus at bay is to practice proper handwashing hygiene, respiratory hygiene and coughing etiquette. Your sanitizer should be alcohol-based and maintain a good distance from people showing symptoms.
Take simple daily precautions to stop the spread of germs & protect yourself & others against #coronavirus.

For more tips on how to stay healthy➡️ https://t.co/TW3NsddhgU pic.twitter.com/oW3E9N2rf8

— WHO African Region (@WHOAFRO) February 2, 2020
Is the airport hygienic enough?
Health experts have confirmed that the virus can survive for up to 30 min on surfaces like metal, plastic and steel. There has been no known case of anybody getting the virus transmitted by handling the luggage. But experts have also stated that with best hand washing techniques and precautionary measures, one can avoid getting contracted with this micro pest.
Is the cabin air in a plane purified?
Coronavirus is not an air-borne disease. It is transmitted by the droplets that are released from the virus-infected person. The cabin air is clean and ventilated at regular interval. So just by simply inhaling the plane air, you will not get infected with the virus.
If a traveller is carrying the virus, how will we protect ourselves in the middle of the flight?
The traveller will be asked to wear a mask in case if not wearing. The front and behind two rows of the infected passengers will be asked to fill personal locator forms. These form will help to track the prospects with any symptoms by the local healthcare clinics. If the suspect is tested positive, then the fellow passengers will be asked to monitor symptoms like cough and fever for 14 days.
Are hotel rooms hygienic?
Likewise, at airports or homes, strict hygiene standards should be practicsed in the hotel rooms. Handle raw meat with care to avoid contamination of virus through infected animals. And avoid contact with other animals on the street.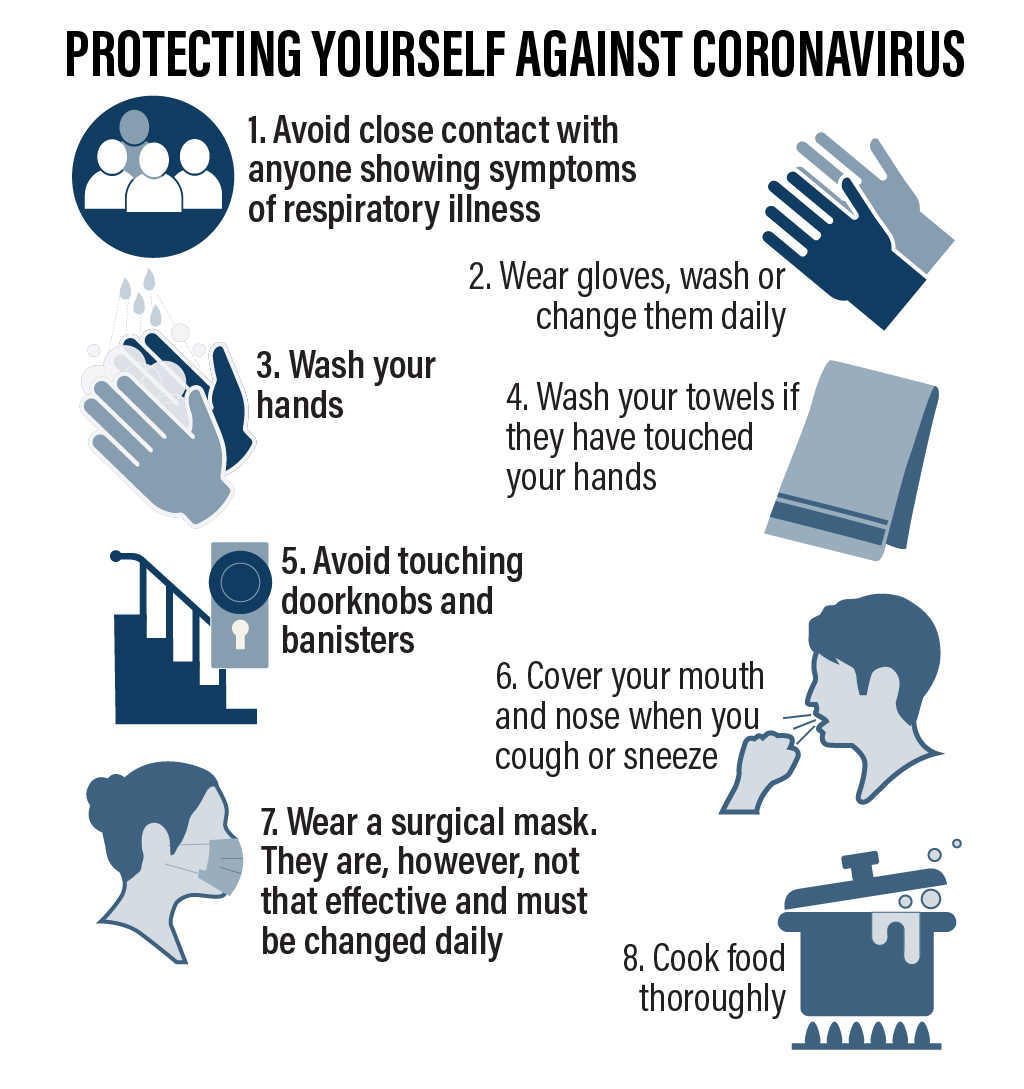 Photo source: thenational.ae/international
On the whole, this epidemic can be dealt with if we follow strict hygiene measures and take precautions towards our surroundings and the food we eat. Remember, coronavirus is not transmitted through the air. It is via the droplets of the infected person. So your alert attitude and no tolerance toward unhygienic standards can make your travel plans successful. 
Note: As per the instructions received from Federal Authority of Identity and Citizenship, the Dubai visa services for all foreign nationals are temporarily suspended. But if you are planning a trip to Dubai with your family or friends, you can register with our discounted Dubai Visa membership and apply Dubai visa for lifetime.