The nightlife of Dubai, with the scent, rhythm, and stirs of the endless night, insinuates many. Dubai is the land of many sights and splendors and hordes many such places.
Whether you are sitting in a bar with a group of friends or swaying along the thrilling beats of music- finding the right 'club' is challenging. The Arabian metropolis hosts many clubs, each equally abundant with the joys of the night. Travelers wishing to visit Dubai with their travel buds will cherish this helpful list of Clubs for the thrilling Dubai nightlife. Step forward to dance to this ecstasy of night hours.
Insta Dubai Visa, the cartographer for your travel plans, has traveled every avenue of this emirate to figure out the best clubs. Get ready to get rid of weekdays' tiresome life with this cathartic and leisure experience of the night. 'Nightlife' has a connotation different for everyone, yet a commonality exists. Simply put, there's something worthwhile for every traveler visiting to witness the nightlife of Dubai.
Clubs that await travelers with the essence of authentic nightlife
The world of Dubai is marvelous and full of adventures, fashioned to fit the visitor's needs and desires. Here's a list of 'clubs' for a rousing nightlife-
Coda Dubai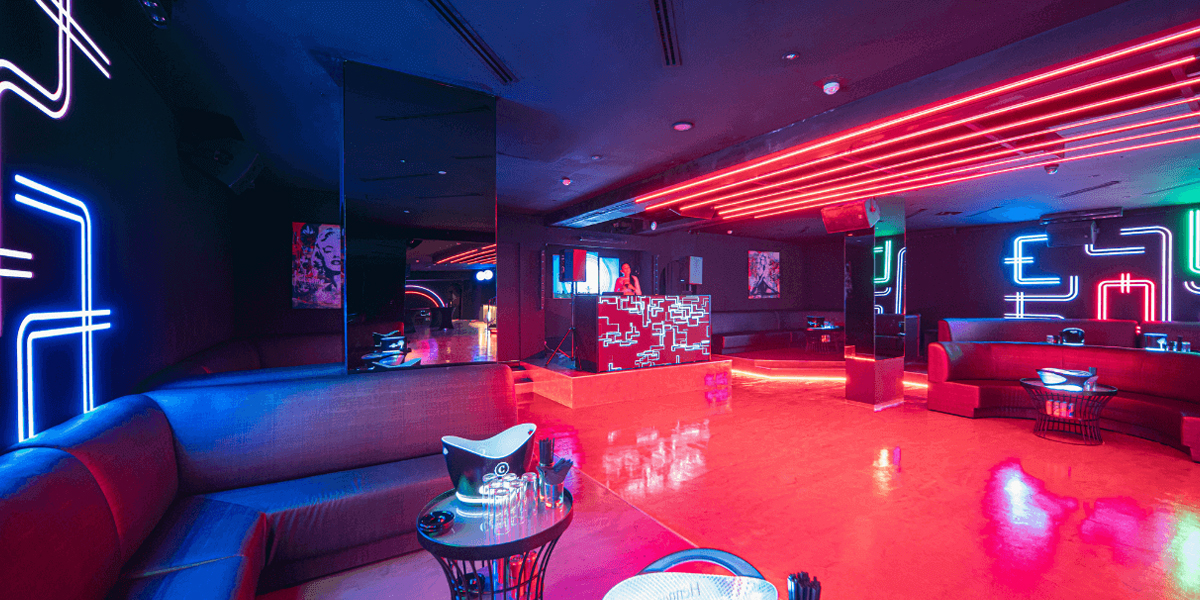 Is a club anchored as a go-to place for visitors and nightlife wanderers. This space is hosted by Fairmont Dubai, situated in the heart of Dubai near Sheik Zayed Road. Its world-renowned entertainment options make it perfect for a joyous late-night evening that spans to early morning. This party place in Dubai is a tailored nightlife culture that is inclusive and, most of all, ceaseless. The notion of nightlife isn't new, but the team behind it has delivered an escape from the tedious and mundanity in a unique and poised manner.
OAK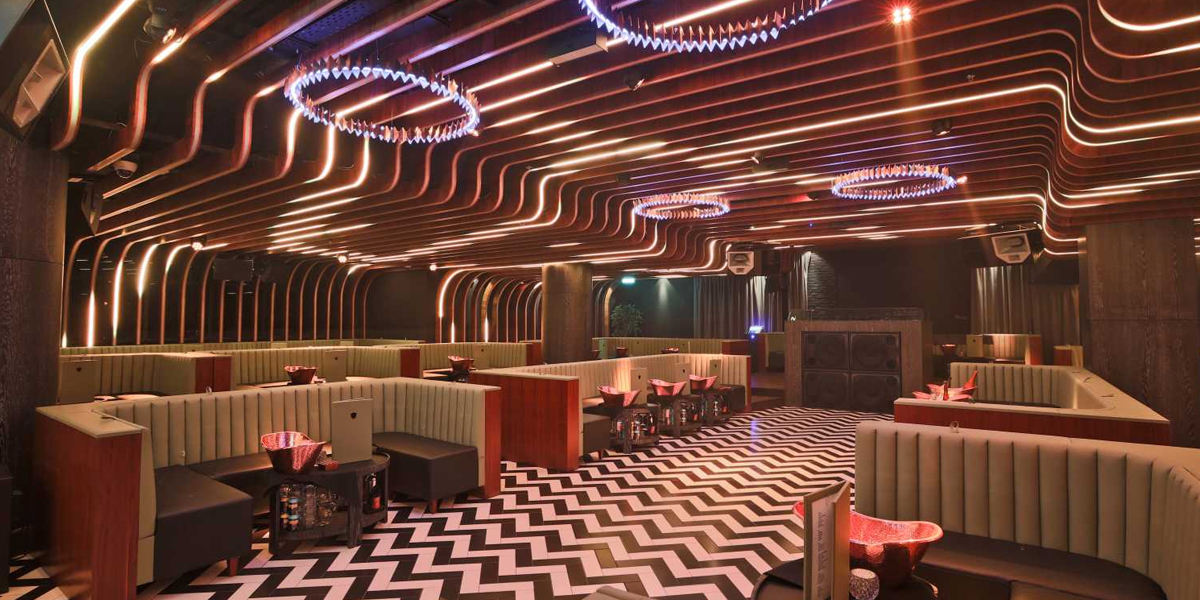 An escape from the cliches of the nightlife culture that exudes its New York roots in the very spirit of Dubai. This hour of the night is hosted by JW Marriott Marquis Business Bay, near Sheikh Zayed Road. This crescendo carries it all, the core of what it means to live in the nightlife. The team that created this masterpiece of architecture has justified the name- 'one of a kind'. This Dubai nightclub is a journey from frenzied to catharsis.
Read More: Dubai Night Markets
Armani/Prive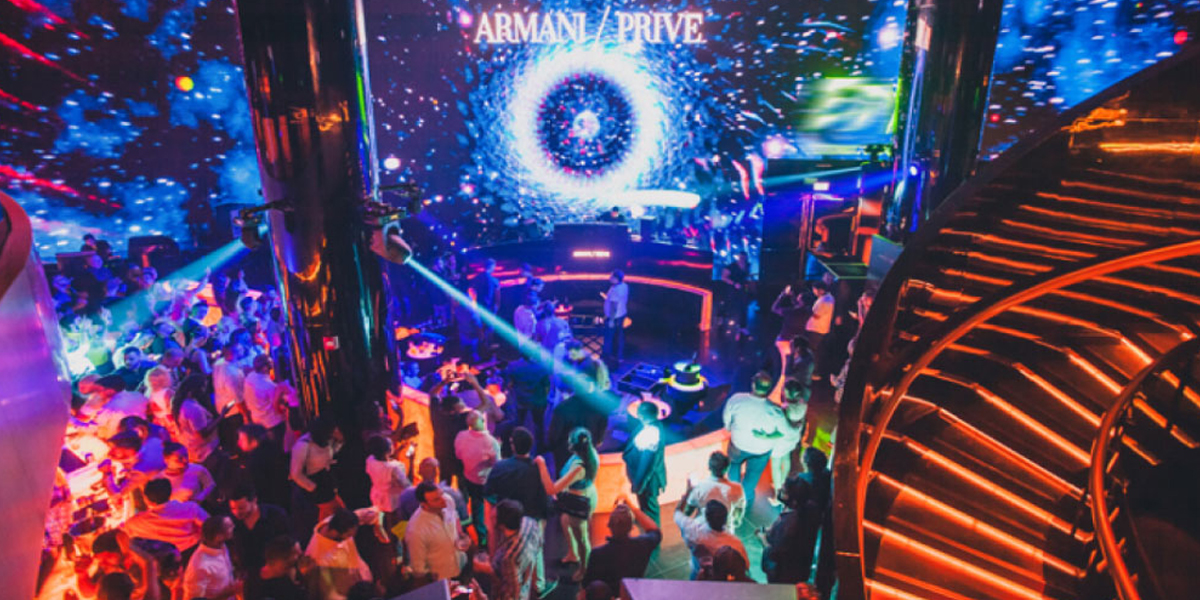 Be your best you unapologetically here! Party and dine at the building that grounds heaven- Burj Khalifa. World-renowned designer Giorgio Armani has designed this stifling yet liberating night culture aura at this nightclub in Dubai. Some of their best night parties are Tropicalia evenings on Wednesdays and the XCLUSIV AFRO URBAN nights on Thursdays, which are nights not to miss! This luxurious, among the many nightlife clubs in Downtown Dubai, provides the best of Armani's hospitality and stylized services.
CÉ LA VI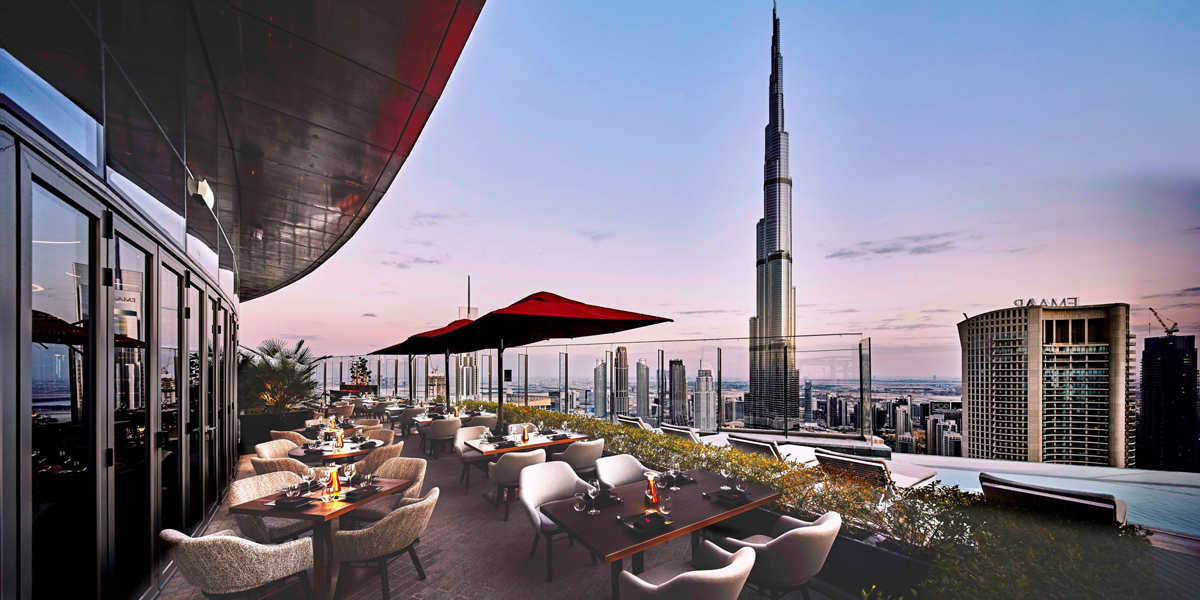 Engage in this spectacle of cuisine, hospitality, and beats of music in Downtown Dubai. It is known for the exquisite Asian cuisine by Chef Howard Ko, whose artistry in creating culinary experiences will dazzle your heart. The club lounge that moves to a global beat is the most drawing factor of this nightlife crescendo. The energy that people dance to is skyrocketing and exists on an entirely different plane of life, far above mundanity and boredom. Without including CÉ LA VI, this Dubai nightlife blog will most certainly remain incomplete, and so will your nightlife plans for Dubai.
Dark Room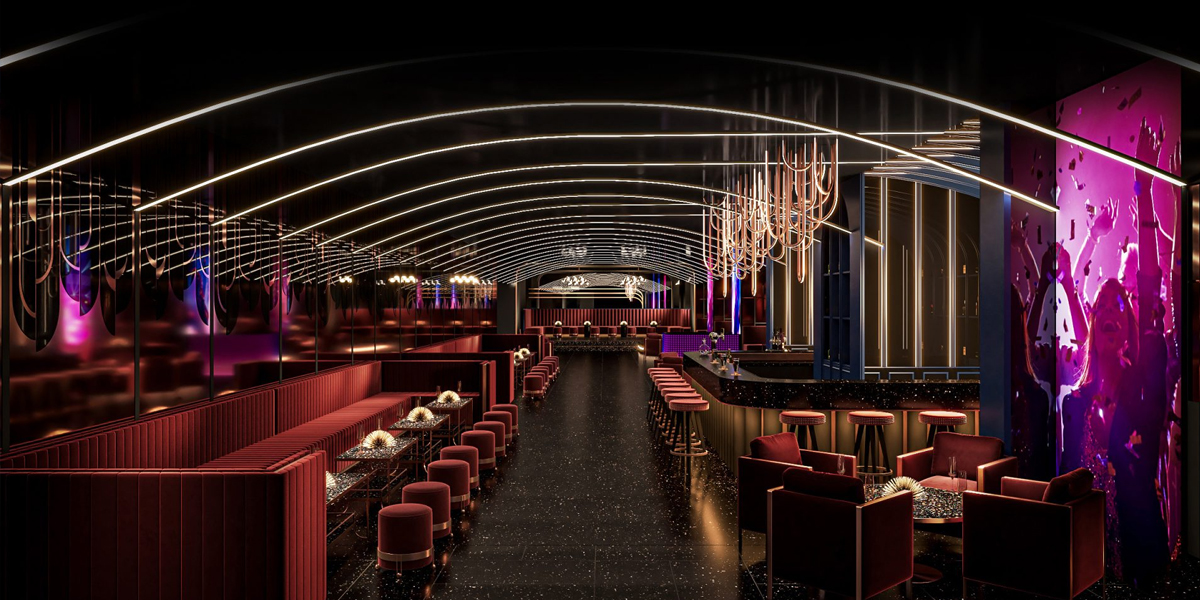 Is a nightclub unlike any other insofar as to say that the place's electrifying beats carry a tale of their own. This club at Sheikh Zayed Road- will be a pity if you miss it. This extravaganza of space decor, state-of-the-art sound system, and cuisines will row your heart to places unknown but beautiful. Travelers will drift to many clubs, but this has won many hearts among the many popular clubs in Dubai.
Moe's on the 5th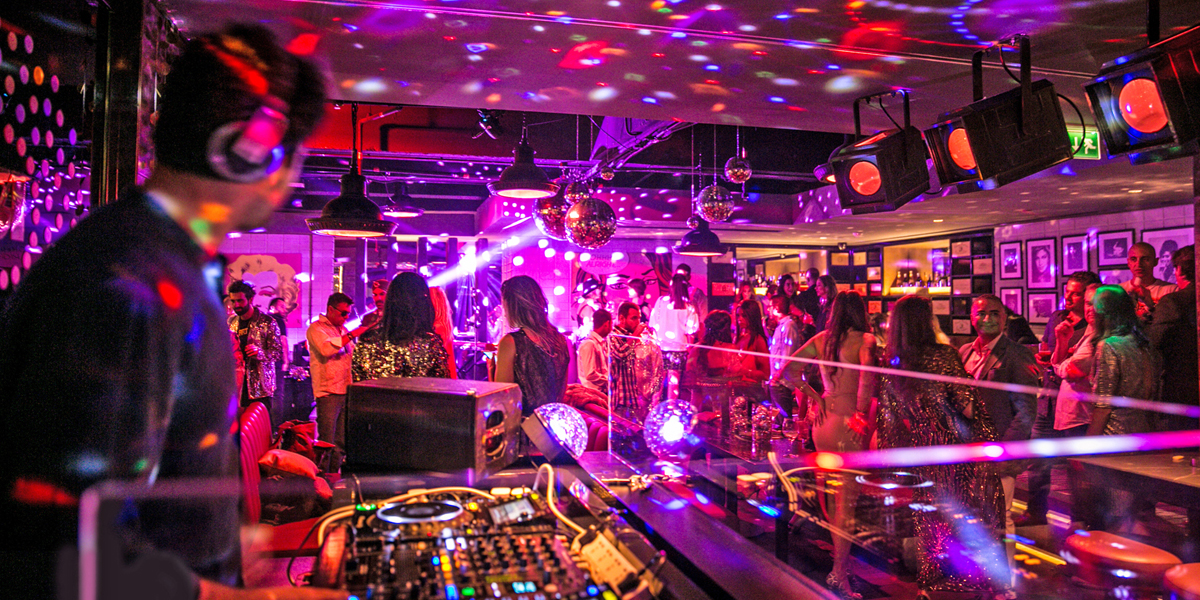 With a focus on creating a soothing experience unrivaled by any other club in Dubai Moe's on the 5th stands in a league of its own. It has created this fusion of artistry, music, food, and community into one beat that people dance to together. This Sheik Zayed Road crescendo has allured everyone with its finely-created cuisines from a collective passion for the freshness and flavor of the French and Mediterranean coast. Be a part of the Arabian metropolis' Dubai party.
Club Seven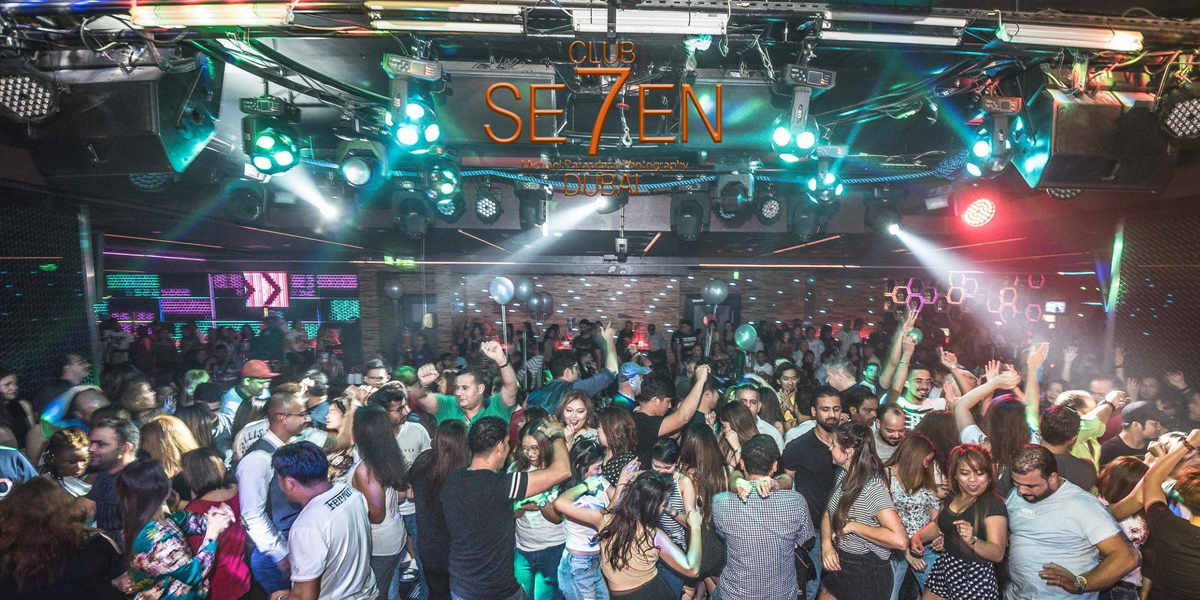 Is the newest marvel of modern music bar and dance club in Dubai. It is adorned with magnific interiors fitted with a careful selection of furnishings in tones and colors afresh for the soul. The club is anchored with the most avid clubber in mind. Even though the vision is new, the experience isn't. Club Seven is undoubtedly among the best- among the best nightclubs in Bur Dubai.
Read More: Dubai Souk Vacation
Bling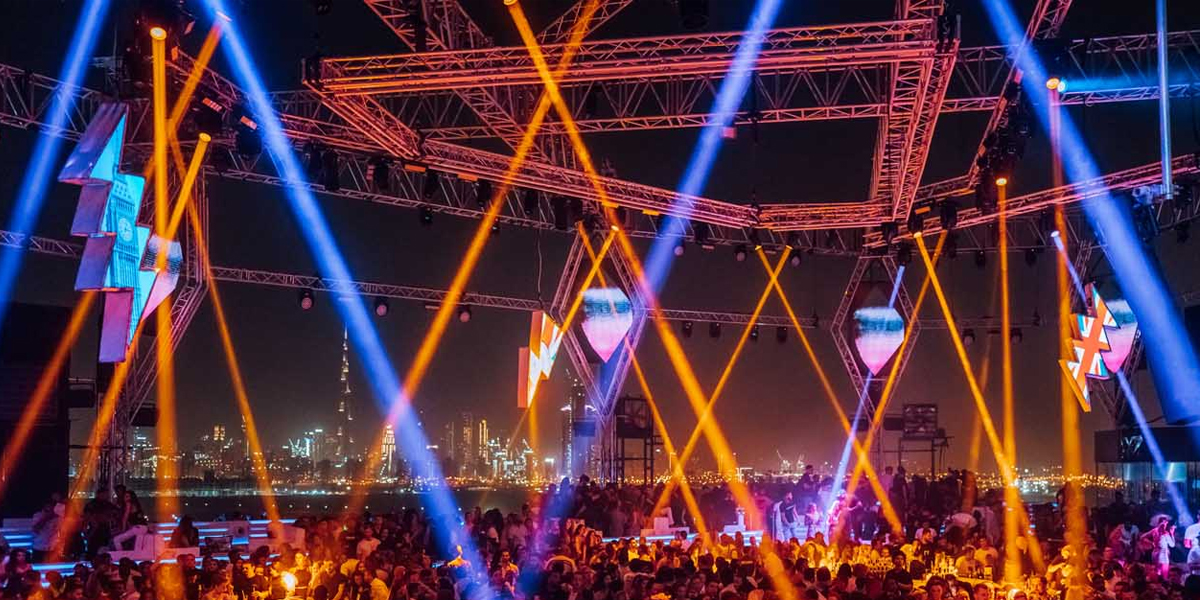 Residing in the lifestyle hotel FIVE Palm Jumeirah, it has astounded visitors and guests with its immersive clubbing experience. Sail this ship of the best of night experience with rudder, anchor, and direction to one thing, joy. The Afro-beats cater to not letting life divide what music can join together, a community of nightlife goers. This abode of Dubai nightlife for adults has created this spurge that is endless and, most of all, refreshing.
Club Blu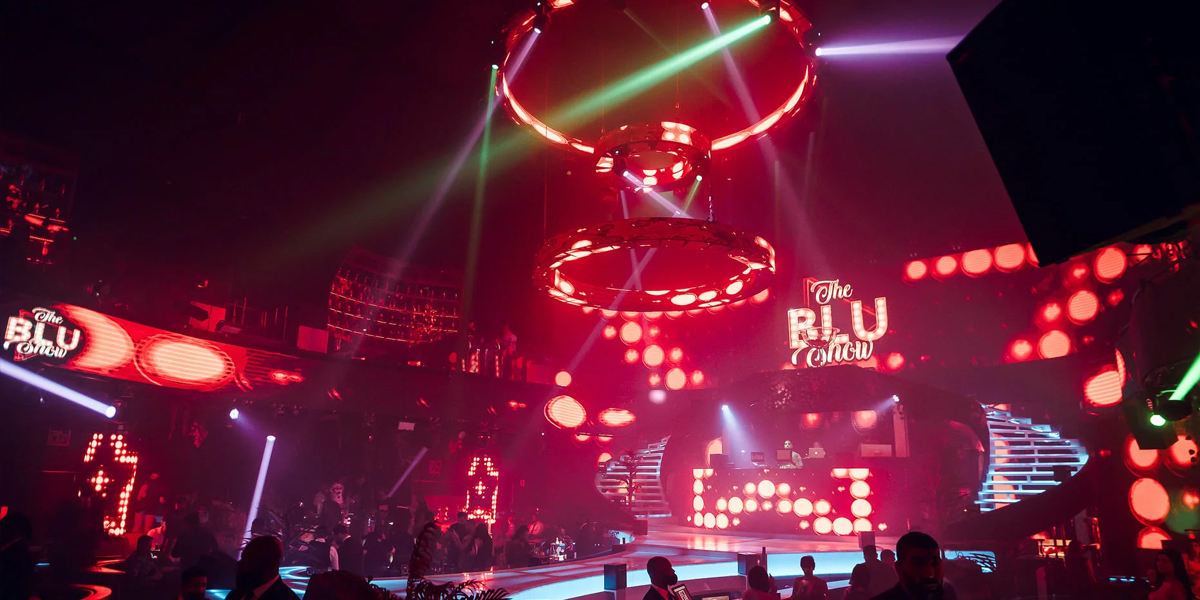 Unrivaled and unhindered stands a celebration of the nightlife culture that has stunned everyone. Its amazing sound, sight, and artistry have come together to create the best clubbing experience in one multi-level venue. It's famous for its world-renowned events that bring many celebrities on stage to lighten the club's stance to another unmatched glory.
Simply put, nightlife means putting yourself in a liberating space- an escape from the cliched boredoms of life. Each club mentioned carries its elegance and the question that piques the mind of a traveler 'which one?' The answer can be tricky and not easy to figure out, but it all comes down to not picking sides or one. Remember Ted's plan from How I Met Your Mother; consider how he planned his New Year's celebration- going to each famous club one after another. Your desires will be heard whether it's an after-party Dubai time or a casual dance to the night's beats.
Another question that might interest travelers less in comparison to which club to choose but is equally important to answer. Visa procedures! Travelers must make a note that without a proper visa, their travel plans for thrilling nightlife will end up in vain. It's highly recommended that they heed Insta Dubai Visa's advice and aid in applying for the most suitable Dubai tourist visa.