Dubai raises one of the world's most loved cosmopolitan betwixt the Arabian sands. Chic malls promise to give shopaholics a surreal experience. Little do we know that to explore the real essence of Dubai, Souks are a must visit. Closely knit shops that rest with the tradition of the Arabs ooze out every morning with a huge range of soverniers and goods to lure its visitors. Souks have been an integral part of Arab tradition since ages. These traditional Arabian marts are a crucial part of daily life in the Gulf.
Allow me to take you on a Souk sojourn that will give you a bonafide sneak to the traditional Dubai:
1. Gold Souk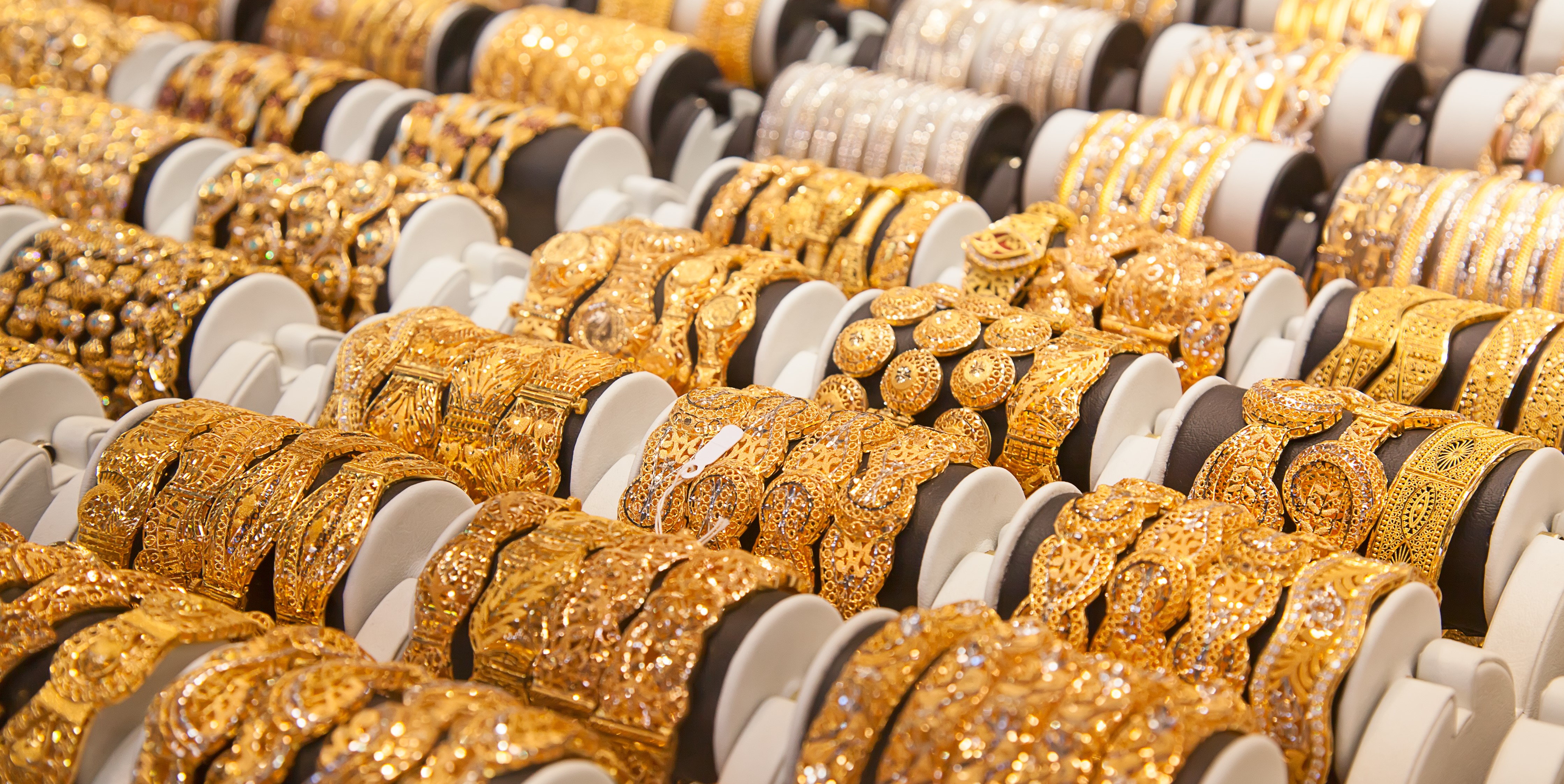 I will undoubtedly vouch for Gold Souk when it comes to purchasing the yellow metal in Dubai. Many fine craftsmen who have been mending this metal into statement jewellery rule these marts for design and quality. The Gold Souk, Dubai is world famous for its uniquely articulated designs. Loads of gold vendors display beautifully crafted gold pieces ranging from head gears to bangles to neckpieces to complete gold sets to gold dresses to the world's largest gold ring. I can go on but you better be there.
You must hit Gold Souk during Shopping festivals for deals and offers worth a steal.
Where:
Diera, Dubai Near Al Ras metro station
When:
Daily from 10 am – 10 pm ( Except on Fridays from4 pm- 10 pm)
Read also: 
Free Things to do in Dubai
2. Spice Souk
A perfect heaven for chefs, Spice Souk proudly stands second on our list. Its aroma of traditionally home grown spices attract thousands of visitors with its unique and authentic fragrance. A close neighbour of Gold Souk, you will be welcomed by friendly vendors with a wide palette of traditional spices. Professional chefs, house wives, food artists, hoteliers and many more take a dig here. Your visit will be a colourful and spicy one at this pit stop. Unique participants like herbs, dried lemons, dried fruits and saffron proudly sit and narrate their stories of Arabian tradition. Bulk shopping will fetch you good rates here.
You can sample before you crack a spice deal.
Where:
Diera, Dubai Near Al Ras metro station
When:  
Daily 10 am – 2 pm and 4 pm – 10 pm (Except on Fridays from 4 pm –10 pm)
Read also:
Culture, Lifestyle and Heritage of UAE (United Arab Emirates)
3. Perfume Souk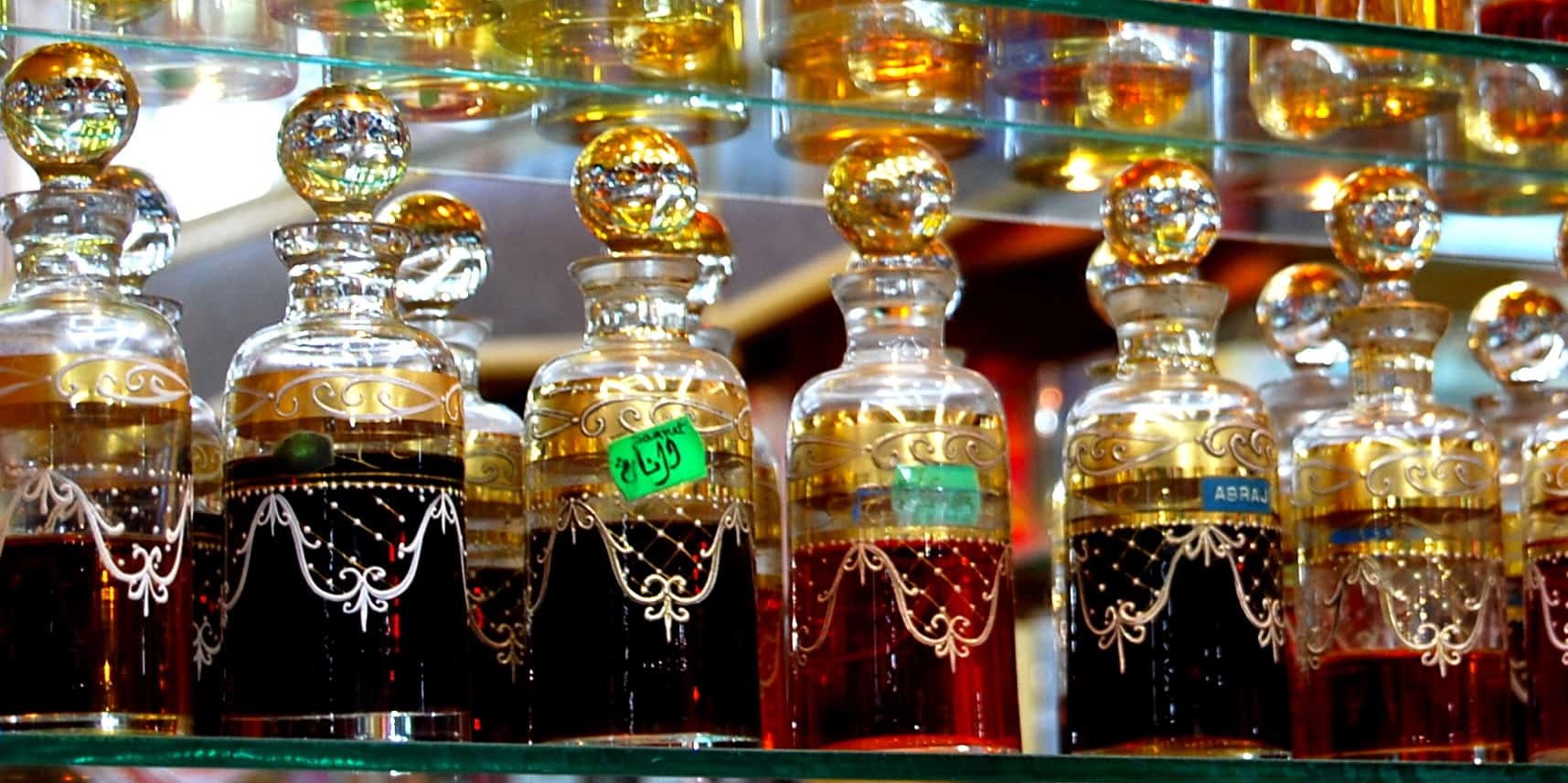 If you wish to grab the most peculiar feature of the luxurious lifestyle in Dubai- its oud, the scent. Scent or perfume or oud or ittar speaks volumes about the plush lifestyles of the Sheikhs. These shops have a range from the authentic Arabian scents that belong to the old Arab civilization to the modern brands of perfumes. Not just this, you can dive into the fragrance of incense sticks, crystals and powder. A bargain is highly recommended to grab a great deal when you are on a perfume shopping spree.
You can get perfume customized according to your choice of fragrance.
Where:
Sikkat Al Khali street, Diera, Dubai Al Ras metro station
When:
Daily 10 am – 2 pm and 4 pm to 10 pm (Except on Friday from 4 pm to 10 pm)
4. Textile Souk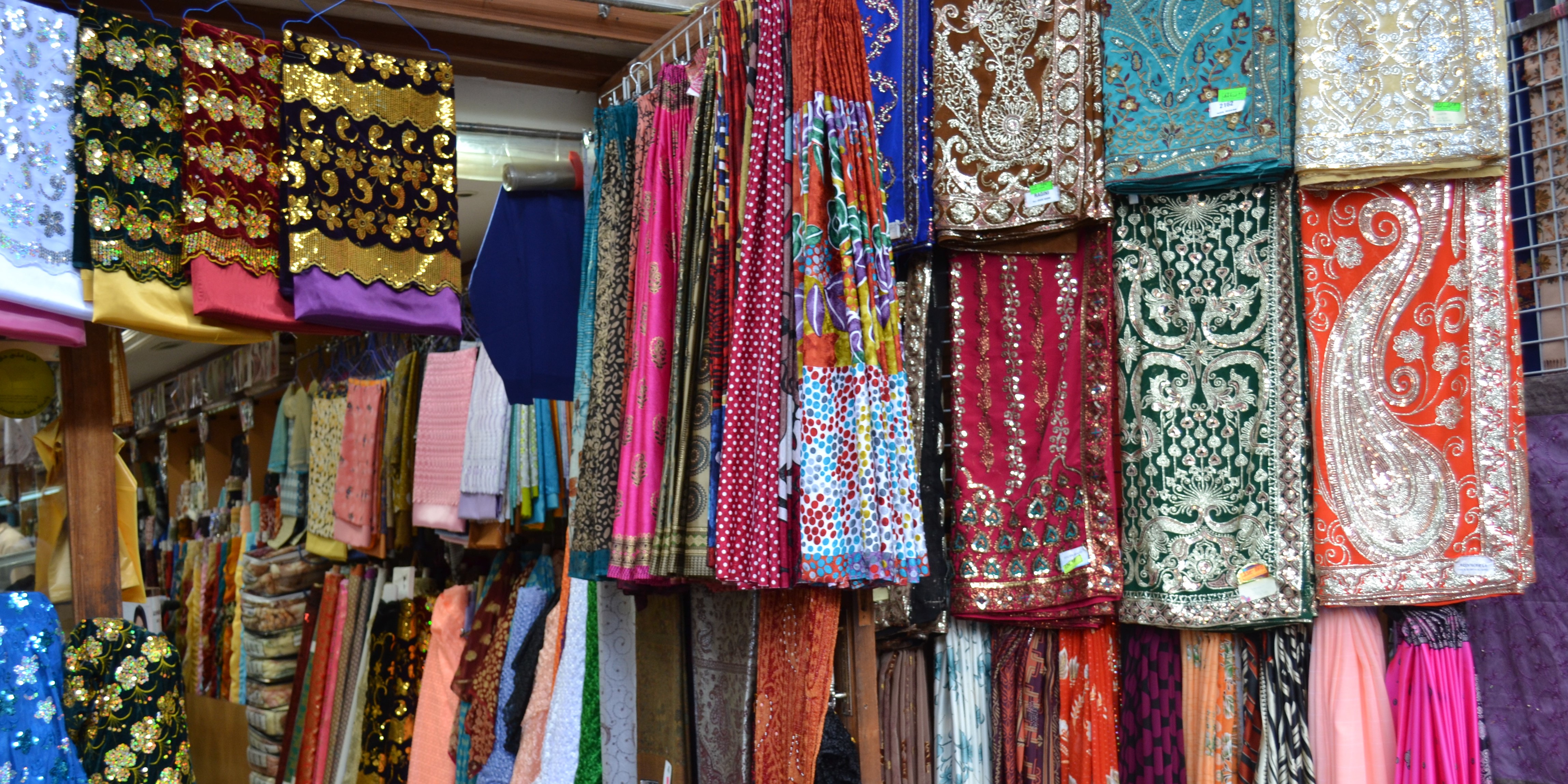 Give your wardrobe an Arabian shade by shopping at the Textile Souk. A colourful ride into this fashion bonanza beside Dubai Creek, Textile Souk breathes with the finest of the spun yarn. Premium quality silk, cotton and other fine materials decorated with antique style prints lure you to jump into your shopping bags. You can find stitched outfits tailored by local designers. A good range of fabric accessories here will give your wardrobe a stylish Arabian edge.
Exotic palm weaves and stunning lace sari fabrics are the hot buys at Textile Souk.
Where:
Bur Dubai, Near Bur Dubai Abra station.
When:
Daily from 10 am – 10 pm (Except on Friday from 4 pm -10 pm)
5. Souk Madinat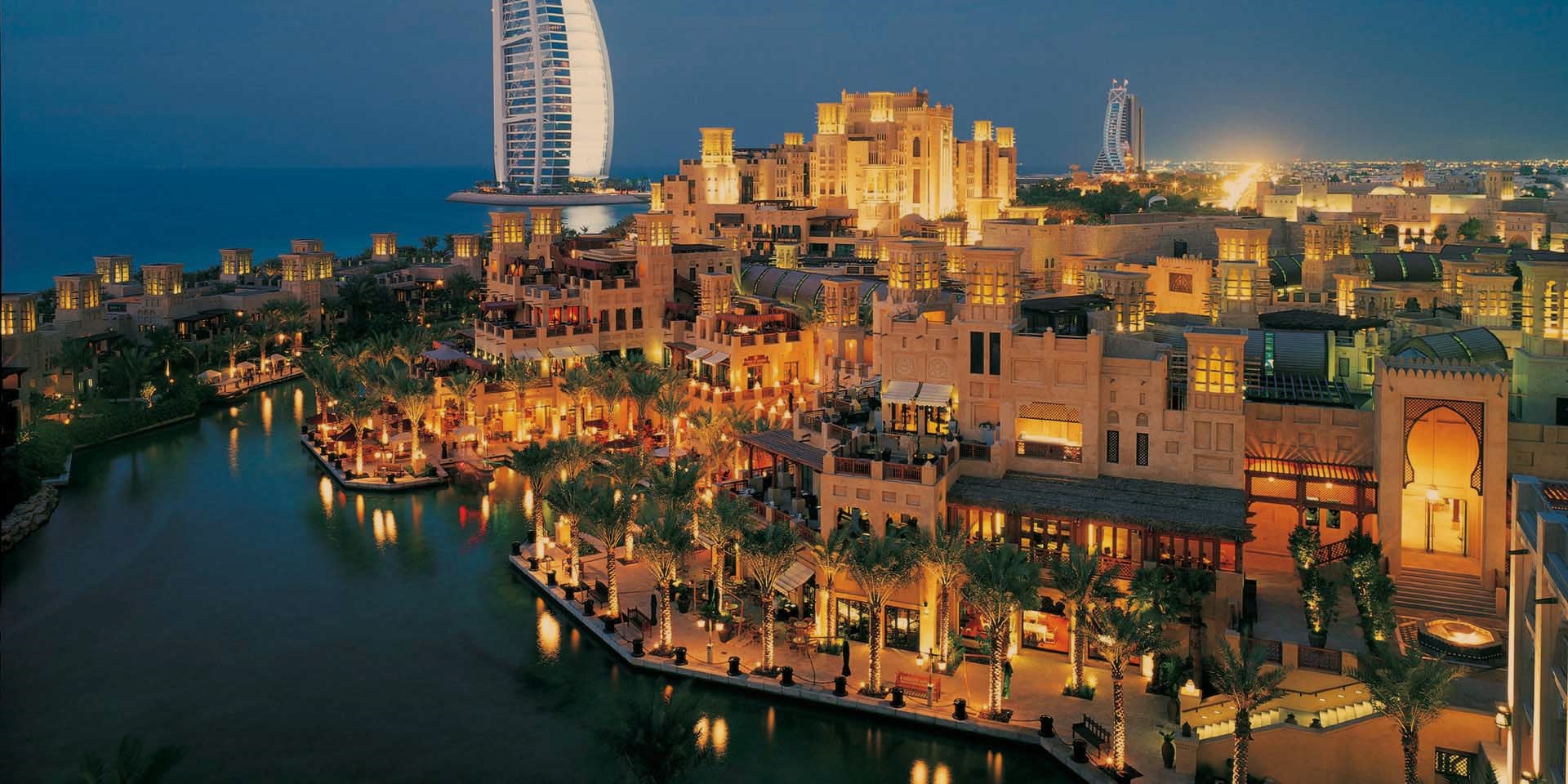 Souks are usually low-cost and offer go-to goods. But at Souk Madinat, you will live luxuriant style shopping. Here, a unique combination of ancient shopping with high-end items is celebrated. Narrow lanes stationed with designer stores snake their way to the old era. You can grab a bite at a restaurant or fine dine too. While you enjoy antique shopping, you should raise a drink with Burj Al-Arab as your backdrop. 
Madinat Theatre is a good halt to watch exciting shows while an Abra ride will give you a taste of the Arabian essence.
Where:
Al Sugouh Road, Jumeriah, Dubai
When:
Daily from 10 am - 11 pm
Read also:
Dubai Shopping Festival 2019 - Shopping, Food, Events & more
6. Souk Al-Bahar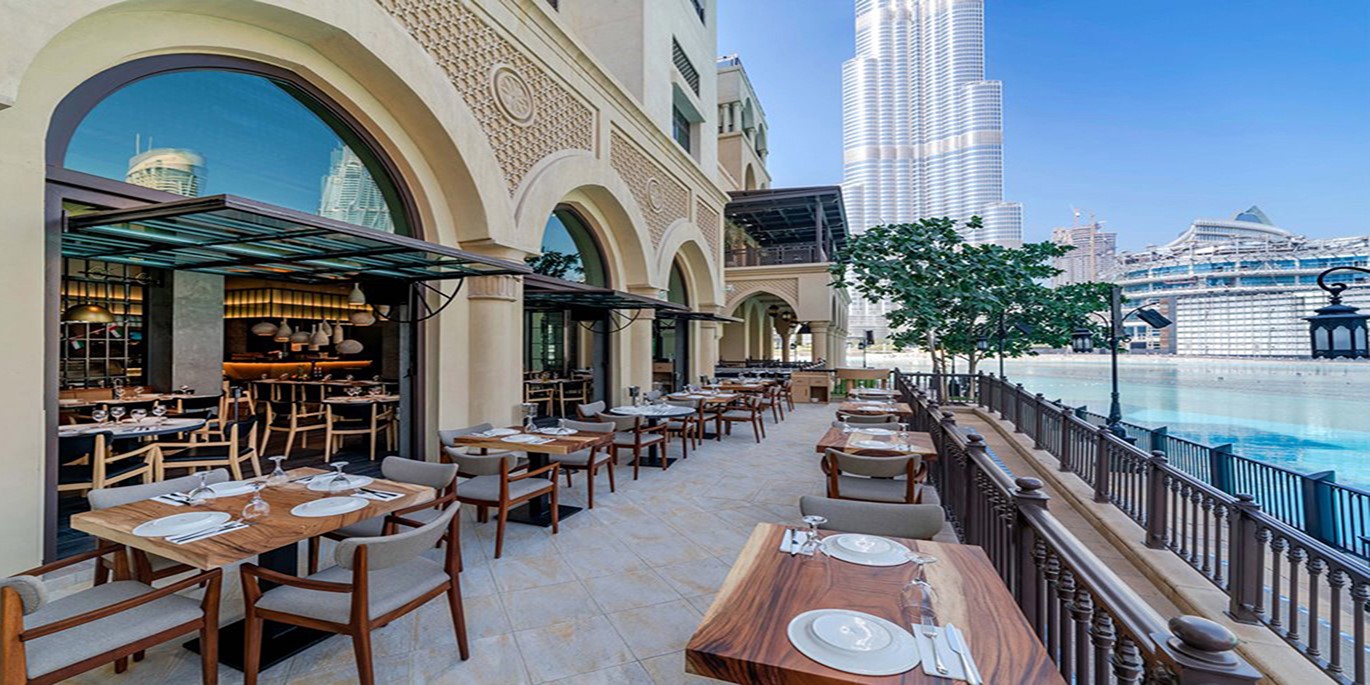 With Burj Khalifa and Dubai Mall in the vicinity, shopping at Souk Al- Bahar is one of its kind experience. This souk takes on the traditional Arabian shopping with a modern twist. Its proud participants consist of dates, incense cones, jewellery, brass lamps and traditional Arabian deserts. The top floor treats your taste buds while you can enjoy the Dubai Fountain show.
Souk Al-Bahar visit can be easily adjusted in your itinerary while you visit the other nearby attractions.
Where:
Sheikh Mohammad Bin Rashid Boulevard, Dubai
When:
Daily from 10 am – 10 pm
Shopping the Arabian style can only be enjoyed at the Dubai Souks.
If you are planning a trip for Dubai or UAE, you can apply for Dubai Visa online here.