The city of gold, Dubai is all set to dazzle for the 25th edition of the world's greatest shopping festival this year. Opening its twinkling eyes on the 26th of December 2019 till 1st February 2020, the 25th Dubai Shopping Festival (DSF) will showcase special features. As the Dubai Visa procedures are lucrative, the number of visitors expected to hit this grand festival will cross 11 million. That's a number.
Promotional events are running across the borders. So brands this year have a fancy rollout of products to lure you. DSF will celebrate the accomplishments of Dubai Expo 2020 at its opening ceremony. The kick-off celebrations will sparkle with fireworks at Burj Khalifa, hologram concert, performances by international artist, comedy shows and cultural plays.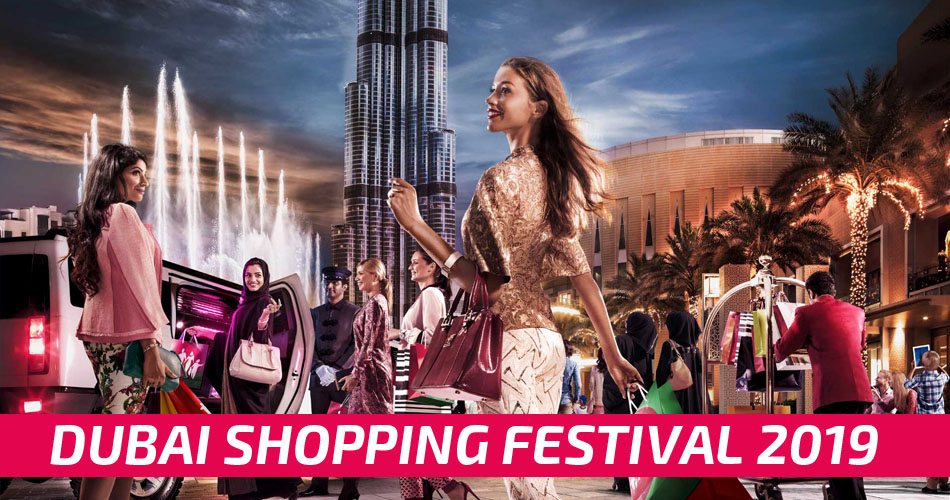 | | |
| --- | --- |
| | Don't miss the 12 hr sale at 90% off at 3500 outlets across the city. This sale starts soon after the opening ceremony. |
This month-long event will make you fetch top-class brand products at never imagined prices. DSF is not just a shopping sprint, but it also feeds its fans with live shows, concerts and travel offers. From food to budget stays to fancy prizes and so much more, DSF promises a complete fun visit to Dubai.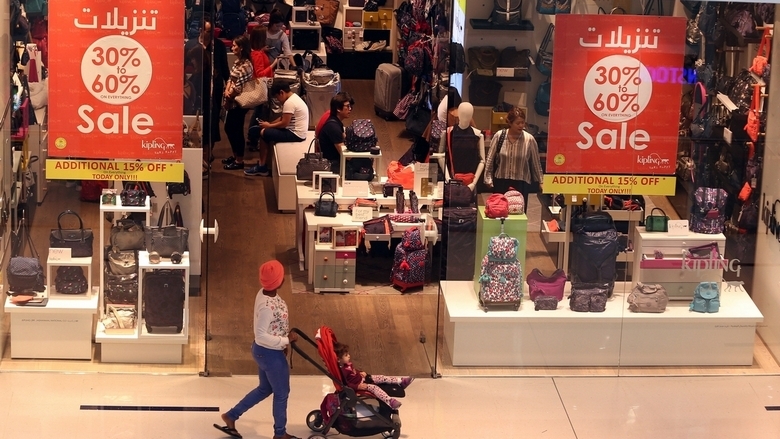 Since the event is grand and hypnotic, we thought of rolling out a bunch of tips and tricks to make your visit easy and worth it. Here we go…
It's the 25th DSF and Dubai Expo 2020 is around the corner. Visitors will flock in huge numbers. Hit the malls in early hours for easy shopping.

DSF is held at various shopping centres and mall in the city. So you get to visit and enjoy a handsome variety of products. Don't forget to binge on food during DSF. It's unbeatable.

Because DSF is being promoted across borders in 28 countries, this year retailers will be rolling out a huge variety of products in terms of categories and brands.

Download the Dubai Shopping Festival app to keep you organized and not lost. Its navigation and sale updates will help you enjoy the fest to the max.

Shopping is largely tax-free at DSF. So you get awesome rewards with shopping the best at extremely low prices.

DSF will be displaying the Dubai Expo 2020 pre-launch preps. This will help you to plan further as a new basket of Dubai attractions is getting ready to make your vacations amazing.

Swipe for the most important items on your list. You will save a lot like this.

DSF houses best brands for apparels, electronics, cosmetics, perfumes, decors, etc. This makes DSF attract huge crowds across the world. It's a complete package that comes with a good money saver feature.

Gold…Gold…Gold…Prices for gold fall during DSF. This is the best time to spend on that glittering jewellery which is considered the best of quality around the world. Diera Gold Souk is the place to dwell for gold.

Dubai is a hub for luxury brands. You too can have your favourites from one of these brands through their discounts and special promotions.

Steller brands of electronics, perfumes, watches and décor host extremely mouth-watering offers you can't resist.

Using credit card/debit card will fetch you instant cashback or reward points. This will help you save more money. Who knows you might win a car or an electronic item.

The locals are the best source for suggestions in case you are in doubt. They are extremely cordial to guide. You can hire a local guide to assist you through this huge wave of crazy shopping.

Wear comfortable and easy clothes so that you can try your apparels over you the clothes you are wearing without waiting in the long queues.

Emirates will be allowing additional baggage on the return journey for Economy class passengers.

Emirates is offering Emirates Pass offer so as to facilitate your baggage rattles. Check out their website for updates.

Your travel-related plans can be handled by Emirates DSF packages which are specially designed for this grand festival. You can check out other travel agents for the same.

Ibn Battuta Mall, The Mall of Emirates, The Dubai Mall, City Centre Mirdif, Deira Gold Souk, LA Mer, The Beach, City Walk, Bluewaters Island, Global Village, Dubai Mall, Dragon Mart, Night Souk, Al Fahidi, Global Village - are some of the venues where freebies, discount coupons and fancy gifts await you.

Special screening and food courts are layered for kids at The Dolphinarium and Disneyland and all venues of DSF.

Market OTB- 'Market Outside The Box', is a concept for artisan shopping and is hosted at Burj Park at Downtown Dubai. An array of food trucks and local food stalls are lined up with live concerts and music shows at Burj Park.

Sports lovers visiting the shopping festival will have oodles of events to indulge in- Open Tennis Championship, Hockey on Synthetic Surface, Ice Hockey, Football Tournament, Russian Ballet on Ice Skating and Rowling Championships.

FOOD…is a major attraction at DSF. This year the diverse communities who come together to celebrate multi-culture cuisines will be apparently high. So food will be glorious.

DSF provides an excellent platform for international talent and skills. You will get to experience new forms of music, artistry and skills at DSF.
DSF is never to miss extravaganza for people who love to celebrate life to the fullest.
Useful links:
Dubai Souk Vacation - The Ultimate Old Dubai Journey
Are you getting Married in Dubai? Expat Guide
Your Complete Guide to Dubai Holidays during Ramadan
9 Best Events You Would Love to Attend during Dubai Holidays