Dubai has raised itself as a melting pot of cultures around the world. Many see Dubai as a great place to live life in communal harmony. Good environment, happening venues, socialising practices and good education makes living in this city worth. Weather is mostly warm here while mornings and evenings on beach side get amazing towards the end of the year. Dubai is also the world's most happening wedding destination. Almost all communities have been hosting destination wedding in Dubai. Being the centre most region on the globe, attending weddings in Dubai is extremely convenient for visitors.
Moreover, UAE has an amazing network of flights across the world. For all these reasons many couples choose to have their honeymoon in Dubai and other emirates. With exotic locations, endless deserts and over the top properties and themes, every emirate has something unique to offer. Dubai is also an excellent host to wedding shoots. On the whole, marriages in UAE are opted from many people around the world for its evergreen quality of facilities and conveniences.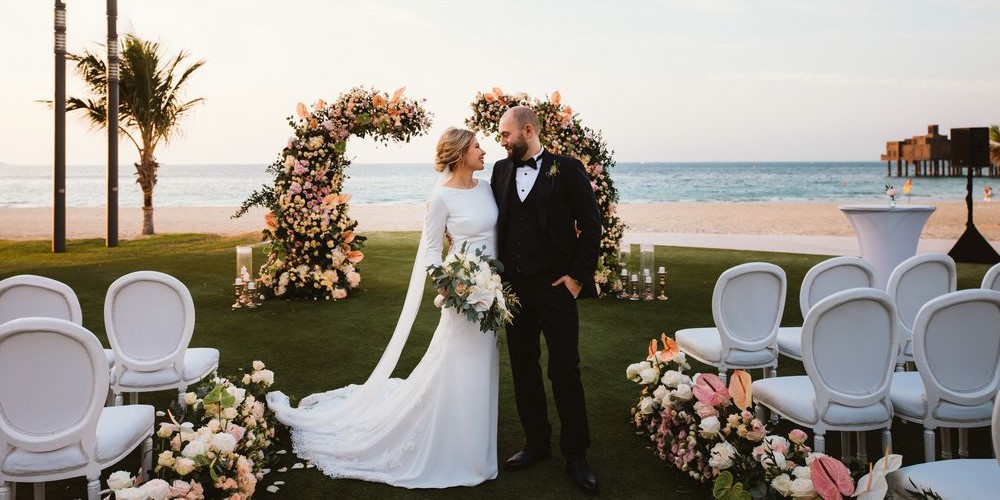 Many generations of migrant families have lived here and they feel Dubai as their home. These reasons are enough to marry and settle in Dubai for expats.
Are you planning your trip to Dubai? Then the best and the most reliable visa services are offered here at Insta Dubai visa. Visa specialists handle visa inquiries with utmost professionalism and care. Just drop a message at www.instadubaivisa.com. For the fastest visa processing, apply Dubai visa online with Insta Dubai visa.
Are expats allowed to get married in Dubai?
Absolutely. Many nationals of foreign countries are getting married in Dubai. You just need to keep the following in mind:
The marriage is required to be legally registered in the relevant embassy or with the court.

Expats belonging to the non-Muslim community can get married as per the laws and regulations of their respective home states.
What are expats expected to comply by while getting married in Dubai?
There are some pre-defined requirements and procedures that expats have to comply with. These procedures can vary for some on the basis of following criterias:
Citizenship

Nationality (Nationalities)

Status of Residence

Religion 
Let's take a look at the requirements in detail.
Read also: 5 Incredible Pre-Wedding Shoot Destinations in Dubai
The general requirements
To whatever country you belong to, the following are mandatory:
Willingness or approval of the bride

Either of the partner or the guardian should have a valid UAE residence visa.

Valid passports of the couple

Valid status of the couple

A positive Health Screening Certificate issued by the important health care centres of DHA.
Health screening is a mandatory procedure if you are getting married in Dubai. This test is conducted to rule out any communicable or hereditary disease. A fee of 260 AED is charged for the same. The application of marriage is rejected in case the certificate is negative.
Read also: Where can I find the Best Visa Services for Dubai?
Requirements of marriage for Muslim expats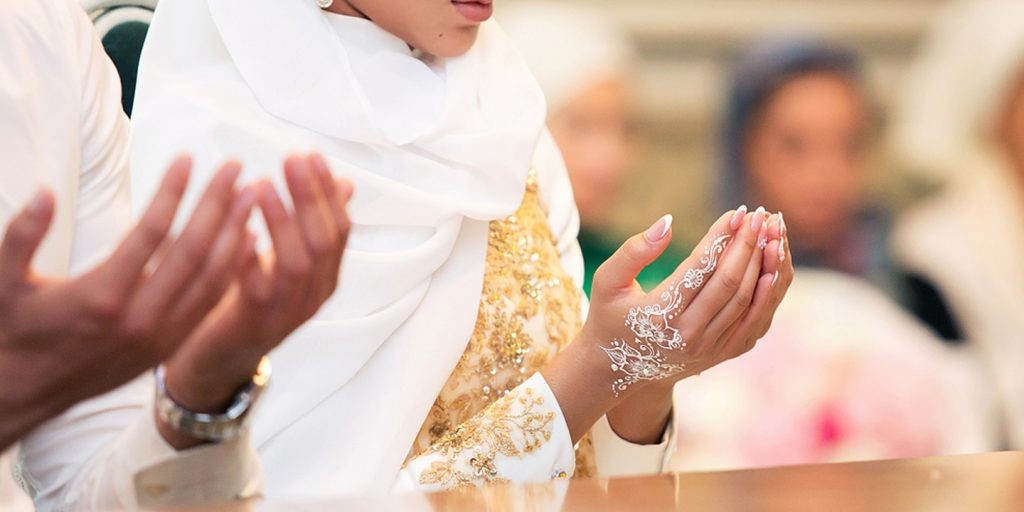 The following are mandatory for Muslim expats getting married in Dubai:
The couple must be above the age of 18 years. Either of them not meeting this age criteria will have to get a special approval from the judge.

Either of the spouse should not be twice as old as the other. If so, an approval from the judge will be required.

The father of the bride or guardian must be in attendance.

Two Muslim males as witnesses must be present.

Muslim woman is required to attain consent for marriage from her legal guardian.

Both the spouses must be in attendance

If the either of the spouse is a divorcee or a widow, proof of marital status is mandatory.

In case the father of the Muslim bride is a non-Muslim, a "No Objection Certificate" from the embassy or consulate is mandatory.

For the wedlock to be legally valid, the marriage contract must be registered in the UAE Sharia court.
Requirements for Non-Muslim expats getting married in Dubai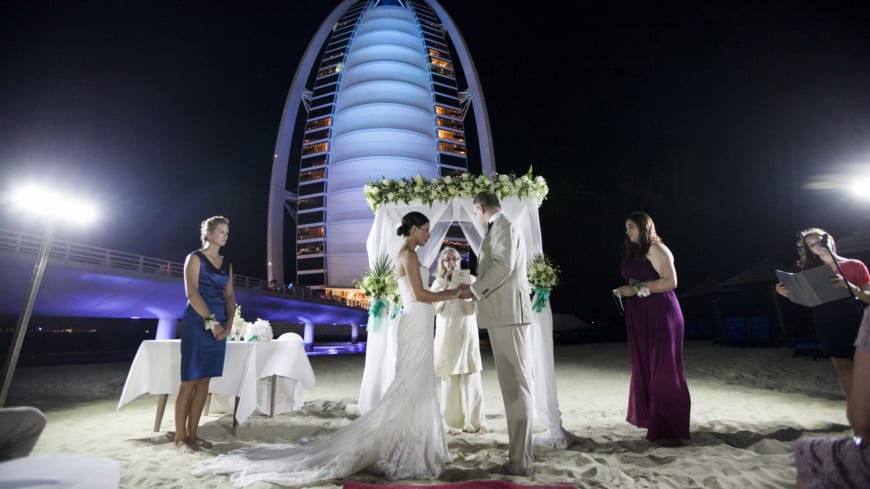 Non-Muslim expats in Dubai can get married and have their nuptials registered at the respective embassies or consulates of their home countries. Christian expats can choose to get married at one of the churches in Dubai and get their marriage registered at the embassy or consulate.
For expats to be eligible for getting married in Dubai, they must meet the following criteria:
The bride and groom must be at least 18 years of age.

Have two witnesses for the ceremony

 
In addition to this, the embassy or church may have other requirements for getting married in Dubai. These depend on and may vary from one entity to another. In most cases, however, the embassy and/or church may require additional documents like: 
Copies of the couples' passports

Couple's birth certificates

Valid ID of the witnesses

Proof of divorce or death of previous spouse (where applicable).
Some embassies in the UAE may ask couples to file additional documents like an application for "intention to marry." Another example of this is the Philippines embassy that requires a CENOMAR in the UAE for both the bride and groom in order to legalise their marriage.
So, before you proceed to plan an expat wedding in Dubai make sure you consult your respective embassies to be clear on the process and requirements.
Read also: Avoid These Mistakes which Result in Visa Denials
Who officiates the marriage ceremony for foreigners in Dubai?
All nationals and expatriate residents can conclude their marriages in the UAE.
Islamic marriages in Dubai
In Dubai and other parts of the UAE, Muslim marriages for expats and locals are conducted in accordance with the Sharia provisions that are applicable regardless of the couple's nationality. Islamic marriages in Dubai take place when
The bride and groom are both Muslims

The groom is Muslim and the bride belongs to Ahl Al-Kitaab (People of the Book).
Islamic marriages Dubai are conducted by Sharia courts or via authorised marriage officers (Mazoons) appointed by the Ministry of Justice. 
The ministry also has a comprehensive eMarriage service for couples who wish to get married in the UAE. The system allows you to book an appointment with an authorised officer, pay the fees and reserve your intended date of marriage online. Since the system is linked to your Emirates ID, there is no need for identification documents or paperwork.  
Read also: Do I need a Confirmed Airline Ticket to get my Visa?
Muslim expats getting married in Dubai must keep in mind that:
The UAE law does not allow Muslim woman to marry a man of another faith, unless the man converts to Islam and presents proof thereof.

Muslim men can marry non-Muslim women in Dubai.
NON-MUSLIM EXPAT MARRIAGES IN DUBAI
For expat marriages in Dubai where both spouses are non-Muslims, the nuptial formalities take place at:
The consulate or embassy of the couple's country of origin in the UAE

A church or temple as per the couple's religion
In case the expat couple getting married in Dubai belong to two different countries, for the marriage to be legal, it should be registered with both countries' embassies in the UAE.
If you've decided to get married and need a professional to handle the day-to-day aspects of planning a beautiful reception, you can consult one of the wedding planners in Dubai.
In case you're wondering where you can hold this reception, there are a number of hotel wedding venues in Dubai that you can consider.
If you don't want a hotel venue, you can always explore other unique wedding venues in Dubai to host your event.
If you are looking for reliable travel services like Dubai visa, UAE tour packages, Dubai hotel bookings and airport transfers in UAE, log on to www.instadubaivisa.com.