When it comes to capturing the sweet pre-wedding moments into our lenses, Dubai strikes hard. For all the right reasons, Dubai is a scenic splendour. The city is dotted with amazing and iconic landmarks, both natural and man-made, that offer excellent backdrops for pre-wedding photoshoots. Ranking such awesome places is a task. But this list will surely help you decide awesome spots for before wedding cracker moments.
Take a look:
5. Deserts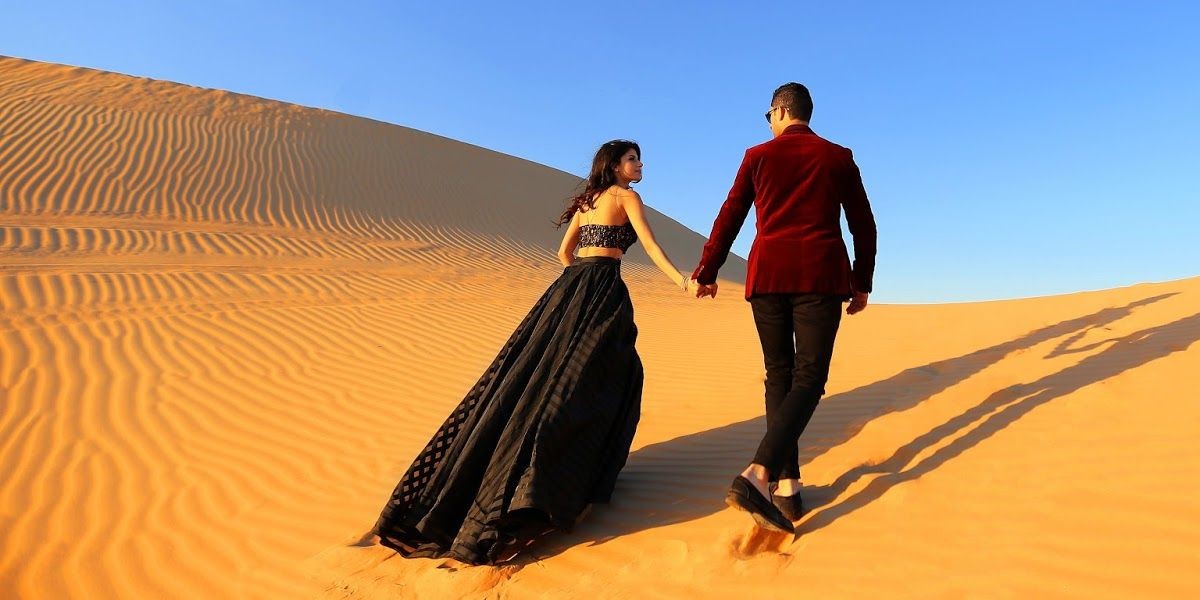 Endless dunes form breathtaking backdrops for pre-wedding photoshoots. Dubai dunes give you not just sand slopes but desert wheels to improvise your shots. If you and partner indulge in a romatic photoshoot session, desert sunrises and sunsets are simply perfect. Such locations offer you to choose bright outfits for both of you, thus adding zing to your togetherness.
Best Season: November to March
Nearest Airport: Dubai International Airport
Read also: News: Dubai Starts issuing Visit Visas to more Nationalities
4. Underwater Diving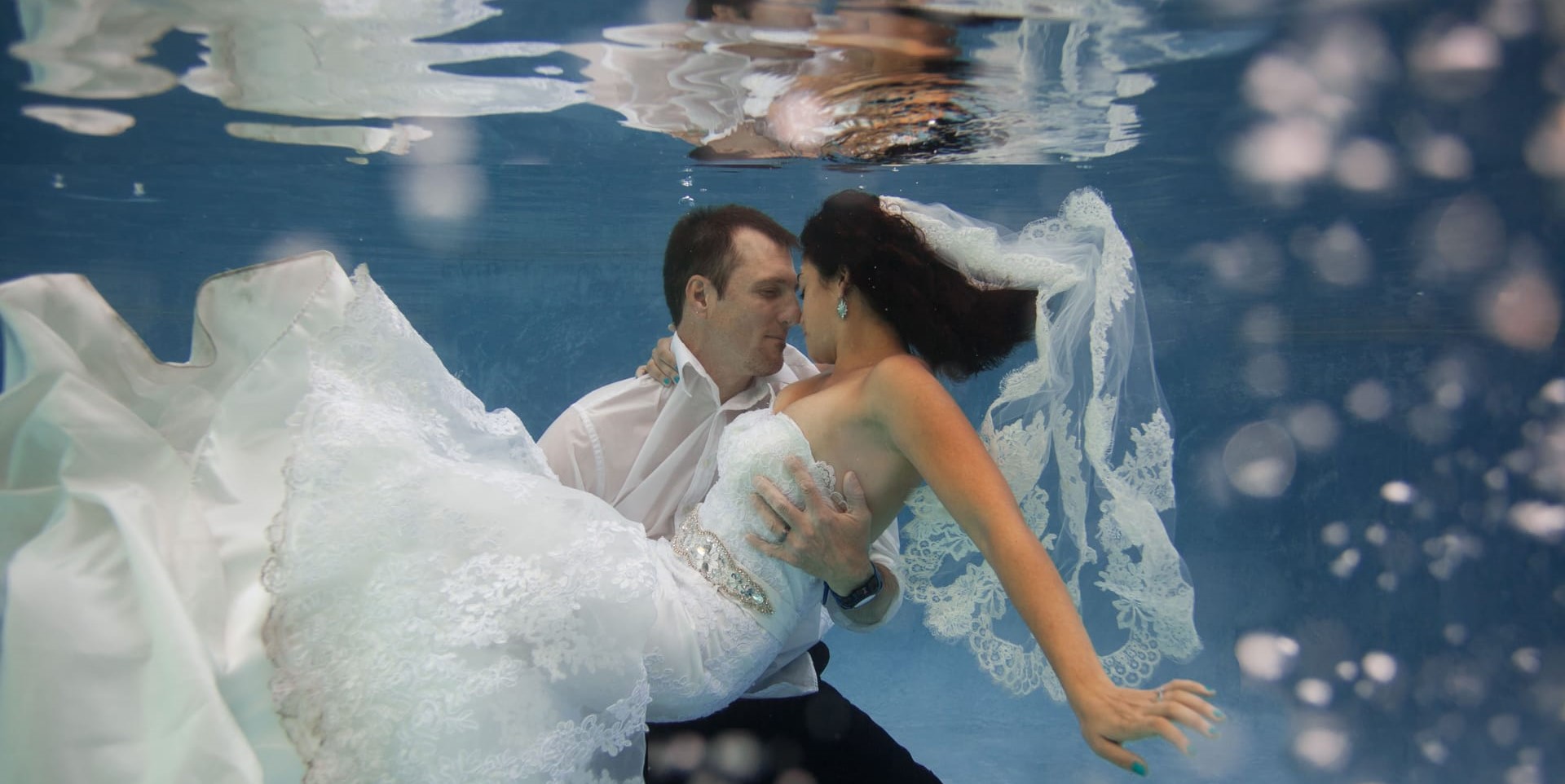 You get brow-raising experiences in Dubai. With contrasts of natural spots existing in the Middle-East, your photoshoot can have a variety of colour, moods and creativity when the location gives you such gems topped with a structure that takes your breath away. Underwater diving at Atlantis will be your treasured session. A creative person behind the lens can enhance your theme underwater that would make it a masterpiece for a lifetime.
Best Season: April to November
Nearest Airport: Dubai International Airport
Read also: Everything You Need to Know about UAE/Dubai Visa
3. Skydiving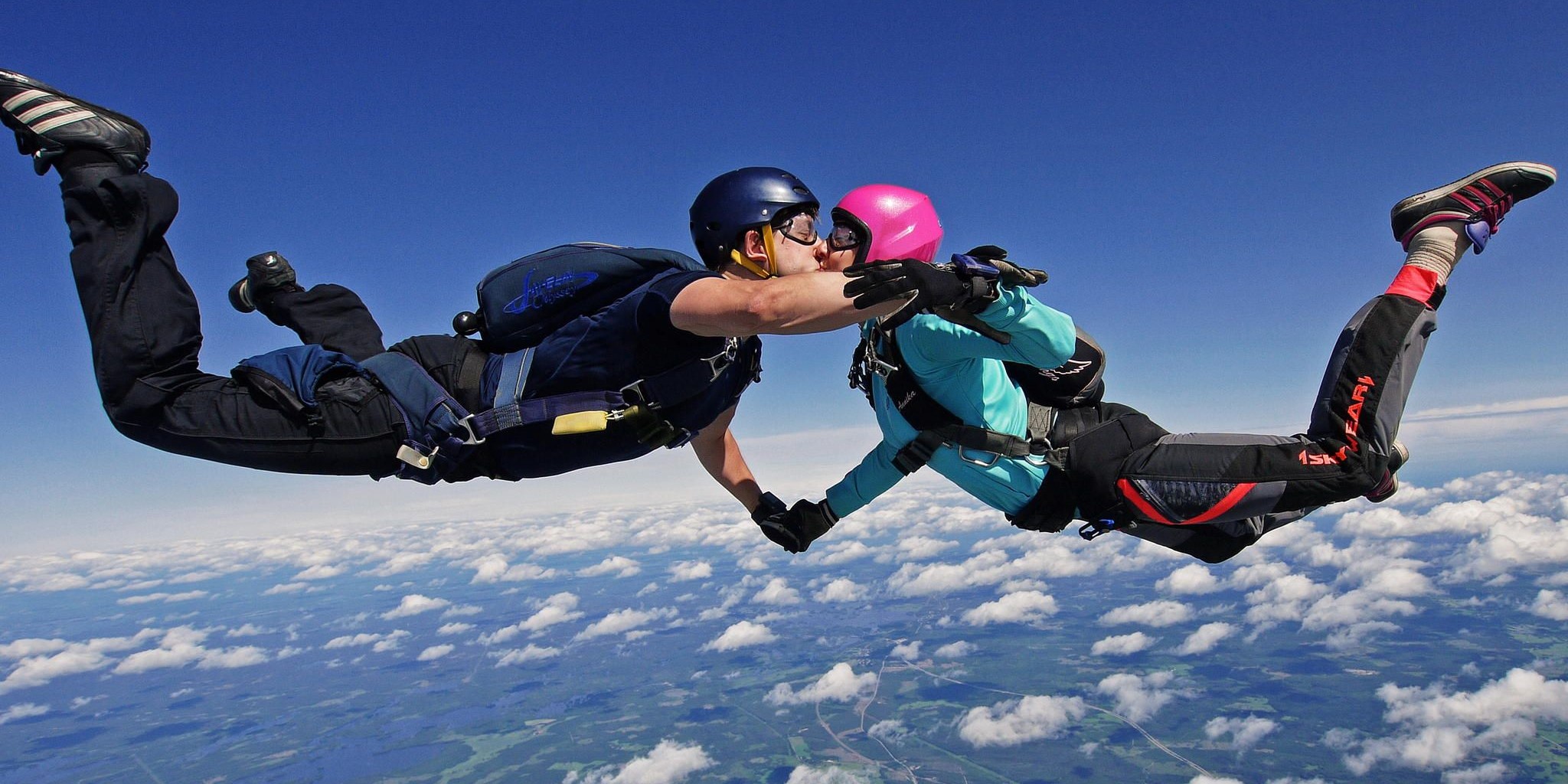 Yes, and the thrill continues in the air. Couples looking for high adrenaline adventure while a photoshoot session will love this style in Dubai. The city has given the most beautiful aerial shots for pre-wedding shoot sessions while in the air. Many Skydiving agencies collaborate with professional photographers to conduct photo sessions while the couple clings on to each other living the most exciting moments in the air. You will develop trust towards each other that will further cement.
Best Season: November to April
Nearest Airport: Dubai International Airport
Also read: Avoid These Mistakes which Result in Visa Denials
2. Beaches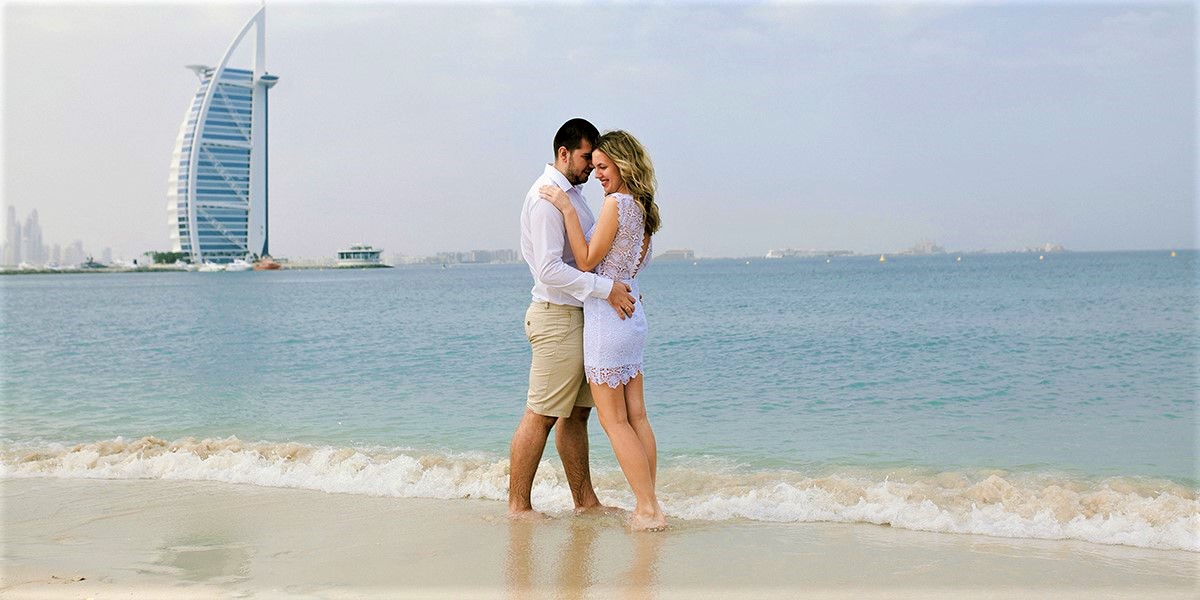 Dubai beaches offer you a lethal combination of sand, water, sky and iconic structures for photography sessions. Couples love to indulge in water activities or shore shots at beaches. Both day and night photo shoots have their unique beauty to offer you. With Burj-al-Arab in the backdrop will make your click an amazing one. Pristine clean sand, azure Arabian Gulf and a magical photographer will give you a frame to cherished in your wedding album forever. 
Best Season: September to April
Nearest Airport: Dubai International Airport
Must read: Are you getting Married in Dubai? Expat Guide
1. The Fountain fantasy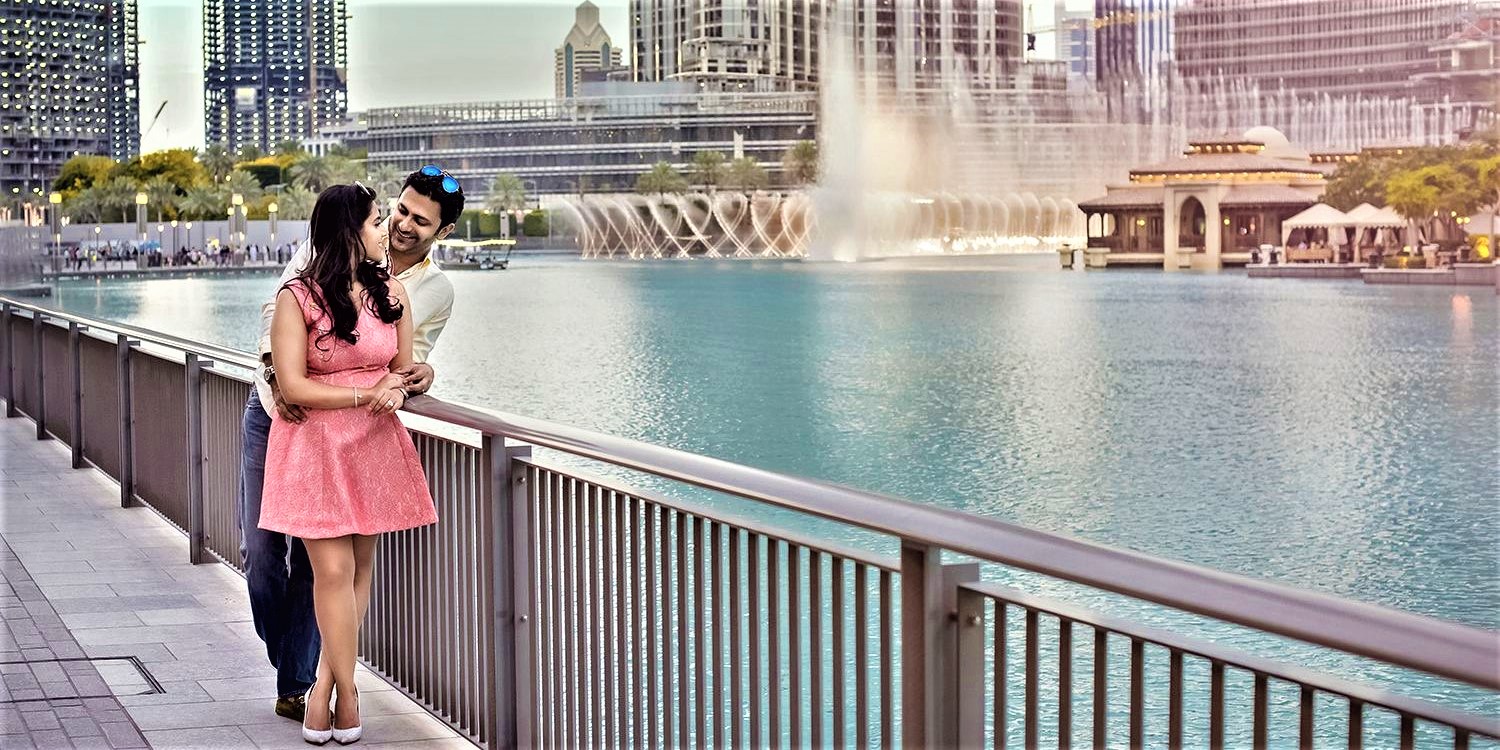 One of the most loved and recommended locations for a star-studded photo shoot is Dubai Fountains with Burj Khalifa in the backdrop. While the day session will colour your frame with beautiful blue fountain waters in action and the steel world wonder. At night, the same place will decorate your frame with lights and sparkle. The location comes with its own set of benefits. The colour of your outfits can elevate your experience here.
Best Season/Time: November to March (mornings and evenings)
Nearest Airport: Dubai International Airport
Moments before the wedding can be exhausting. But if you have a list like this that would sort many things, your pre-wedding photoshoot session can become a fun time with your partner. You get to spend quality time and space with your loved one.
If you are looking for reliable travel services like Dubai visa online, UAE tour packages, Dubai hotel bookings and airport transfers in UAE, log on to www.instadubaivisa.com.
Travel Safe.