Around the world, nation embassies receive millions of visa applications annually. But not all of them get approved. Many are rejected. Some don't pay heed to visa regulations while others hide vital information. All this and many more result in visa denials. While applying for a Dubai visa, strictly following the instructions and being alert to updates is imperative. Even after doing so, if your visa gets rejected, you need to understand what flaws your application or documents had while applying.
Take a look…
1. Not eligible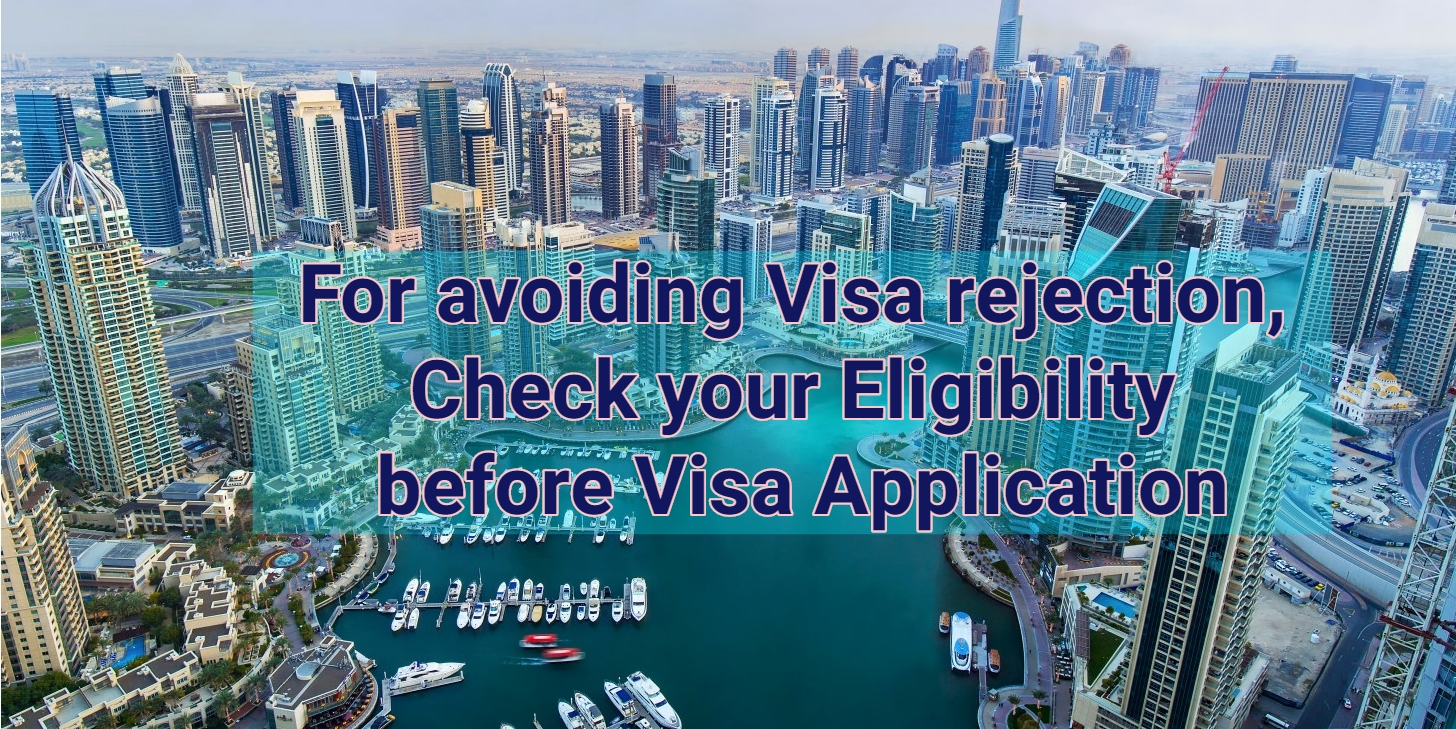 Different countries around the world have set different criterias for applying for any particular visa. They have set these according to their travel policies and border restriction directives. It is very important to know whether your country or nationality falls in place of those criteria or not. If you are not eligible, your visa will get rejected.
2. Incomplete forms or blank spaces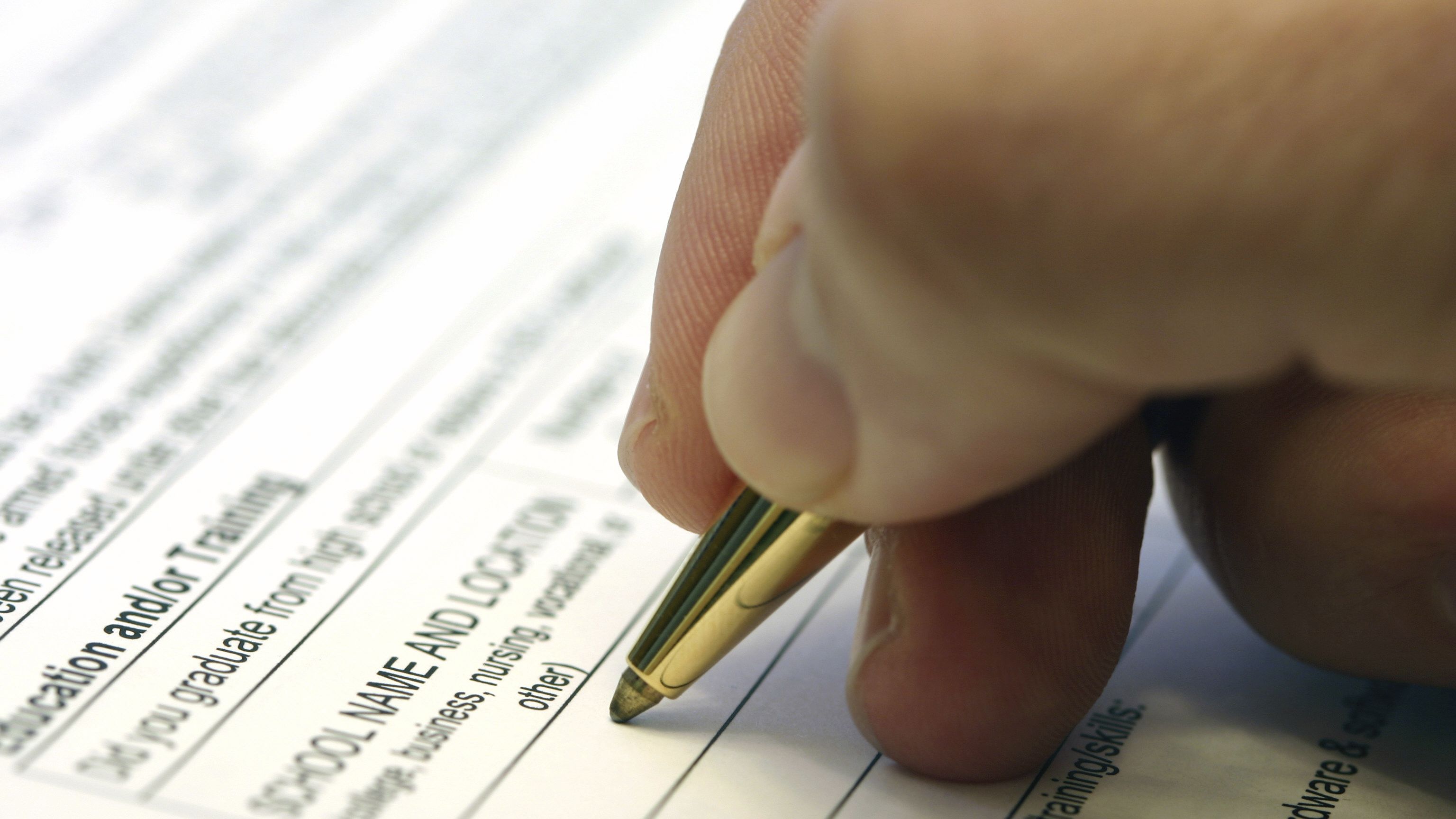 Remember, every space provided to fill in must be duly filled with accurate information. When you leave any space blank, it gives an incomplete message to the embassy about your personal or travel information. It could your sponsor information too. You might even feel that is useless to sign on so many pages. But little do you know that every space is provided with a purpose. It has its significance in the application process. Leaving such spaces becomes a big and only reason to deny you a visa. Do make a note that even if you do not belong to a certain category or if the question is irrelevant to you, fill it up with N/A but don't leave the space blank.
Read also: How to Apply for Dubai Visa Online
3. Providing false information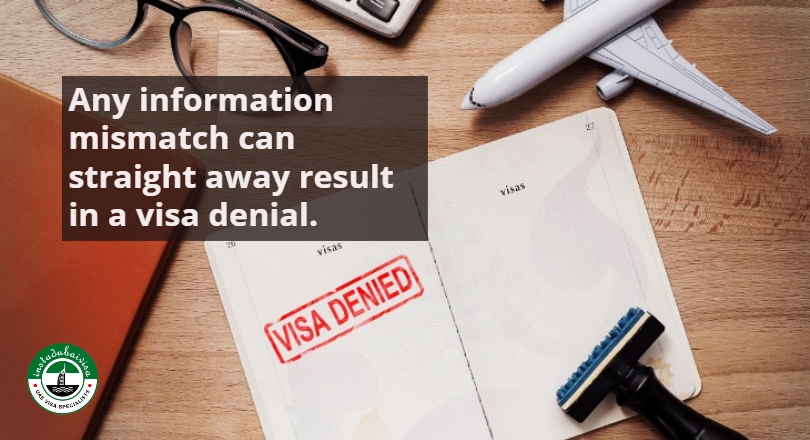 The information in your application is an important key to your profile. Any information mismatch can straight away result in a visa denial. Visa officials have immense experience in ruling out any visa application that contains or displays incorrect or false information about the application. So if you want a visa approval, don't pass on false information. Any document supporting false information or a fake document will immediately call for visa rejection.
4. Fail to explain the purpose of your travel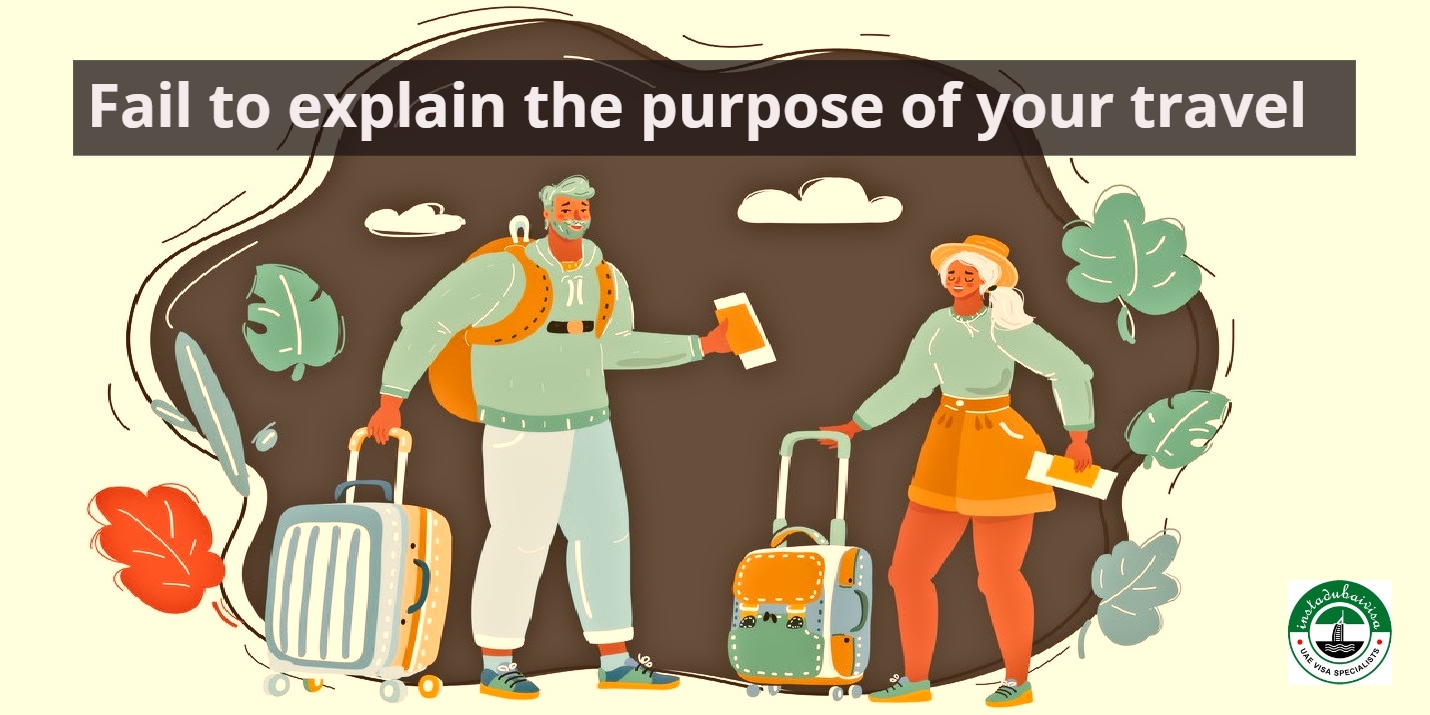 This is one of the most prominent reasons for visa rejections. If you wish to travel, you should attach your hotel bookings, accurate travel itinerary and any tickets of attractions booked in advance. Absence of a personalised cover letter that clearly states your purpose of visit adds to many doubts in the minds of visa officers. Your intentions of a visit should be clear and not mixing up with some other purpose. If you plan to visit your family, specify the relationship with your family member and provide enough documentation of details of the family residing in the destination you are heading to.
5. Incorrect or long itinerary
If you are staying for 10 days and you provide an itinerary for 15 days, your Dubai visa is bound to get rejected. This would arise false doubts about your invalid stay. Additionally, an itinerary that is incomplete or incorrect will also take away the interest of the visa official to pay heed to your application. And it might get denied.
6. Submission of bad quality documents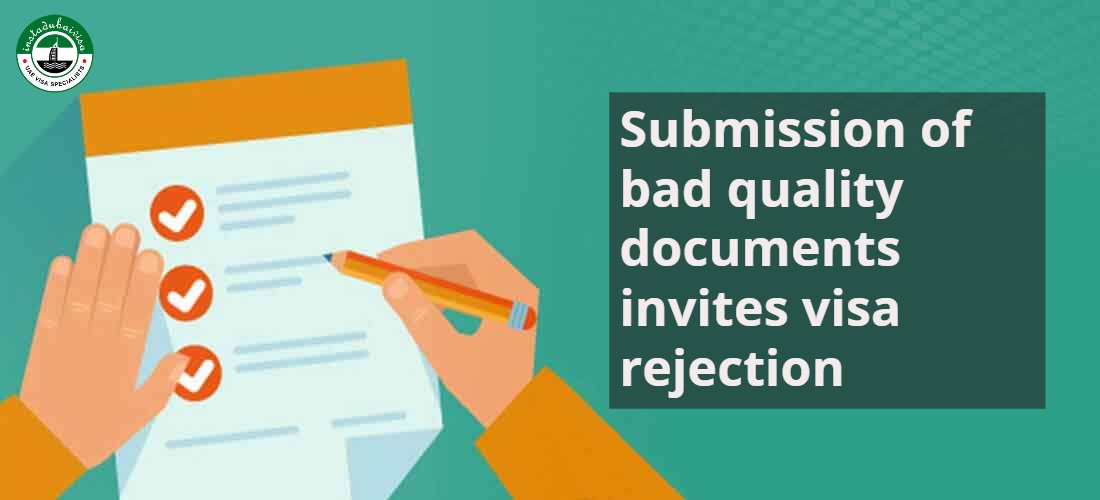 The documents you submit along with the application carry crucial information about your identity and travel. Poor visibility or quality will invite visa rejection as the officials will be unable to decode important details. The embassy of many countries is strict about the format in which the document needs to be submitted. Failure to this will result in visa rejection.
Read also: Business Visa for Dubai (UAE)
7. Lack of required funds
Your visa application will be requiring documents which explain your financial stability. If found insufficient, there are chances that you might not get an approved travel document or visa. Provide the correct source of income as a requirement is different for different countries. Several sources like a bank statement, investments, FD's and share certificates facilitate such requirements.
8. Criminal record
The most crucial and single most reason for visa rejection is a crime committed by the applicant. If you have involvement in such activities, for sure you will be denied access to a country. If you have committed any past travel violation, you will still be denied a visa treating this act as close to a crime.
Read also: Dubai/UAE Visa Requirements for Oman Residents
9. Bad interview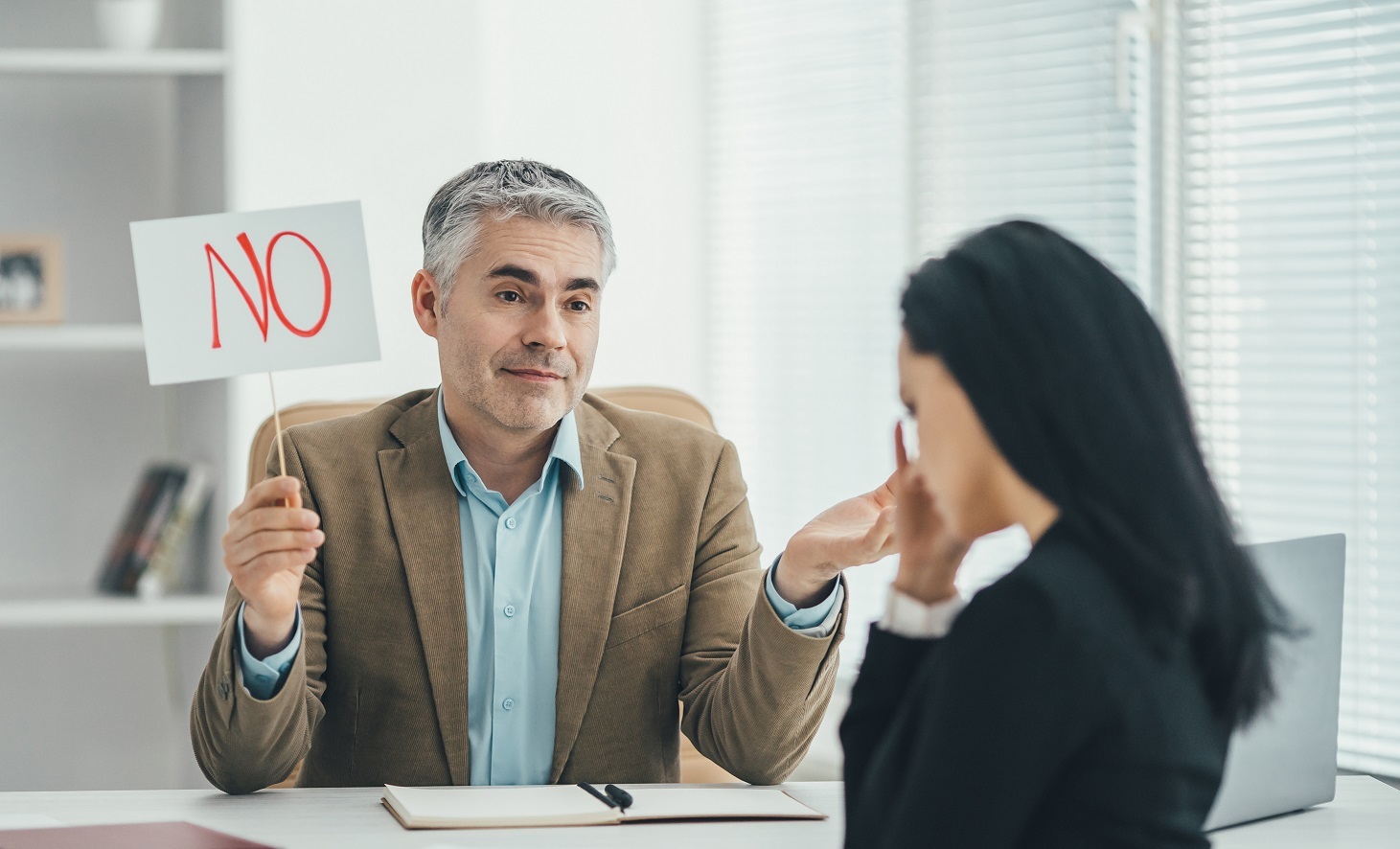 Your meeting with the visa officer is an important one. Any misbehaviour or even plain nervousness will fetch you trouble in earning a country's visa. Providing or committing any act of criminal nature like delivering false information or a fraudulent act can lead to permanent disapproval of visa. A well-mannered applicant with an optimistic approach gains brighter chances for visa approval.
When you apply for a visa online or e visa, there are chances of making mistakes also. Some forms don't accept false inputs while other online service providers have drop-down menus to choose from. But where you are supposed to enter your details or upload your documents, any mistake in the spellings or date of birth or purpose of visit can fetch you visa rejections.
For eg., if you apply for Dubai visa online at www.instadubaivisa.com, you are asked to select from the drop-down menu instead of user-input. Likewise, mistakes happen rarely while filling up your online Dubai visa application form. Whereas some online providers do have a provision of correcting errors in their systems only if you realise that you have submitted something wrong.
While filling up the form offline or in physical, the above pointers are vital. Follow them and you will appreciate our effort to post this blog.
If you wish to opt for a hassle-free procedure, click here to apply: Dubai visa online