Culture of UAE: A Unique Combination of Persian, Islamic & Arabian Culture
All the seven emirates of the UAE bear testimony to the impression of Arabian, Islamic, and Persian cultures. The reflection of the diverse culture and heritage of UAE is visible in the lifestyle, cuisine, customs, dance, music, architecture and much more. Before visiting any country, the travellers must be well-informed about the customs and traditions of that country. This helps the tourists explore the country peacefully and interact with locals joyfully. Following is the complete guide about traditional Emirati customs and how visitors should behave in the UAE.
Special Social Protocols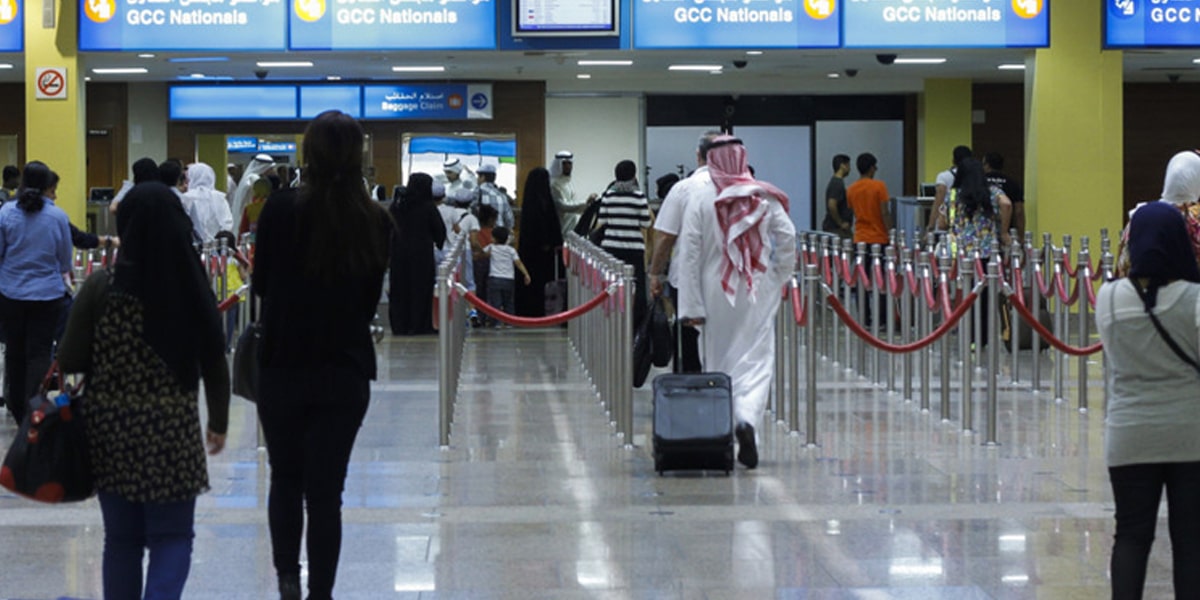 It is a well-known fact that people in UAE are very hospitable. They are friendly and give a warm welcome to the visitors. While showering praises on God, they greet friends with hugs and handshakes. Amongst all UAE cultural facts, this custom is only followed between men. When it comes to women, embraces and kisses should be avoided. Even in a handshake, one should go forward only when the women put out their hand first.
Apart from this, taking pictures of locals, especially women, without their nod and staring or complementing them may put you in trouble. Speaking against Islam and wearing inappropriate clothes in public is against the law of the land. Also, the public display of affection at any level symbolises disrespect to the culture of UAE.
Read more: Culture, Lifestyle and Heritage of UAE (United Arab Emirates)
Keep in Mind before Entering an Emirati Home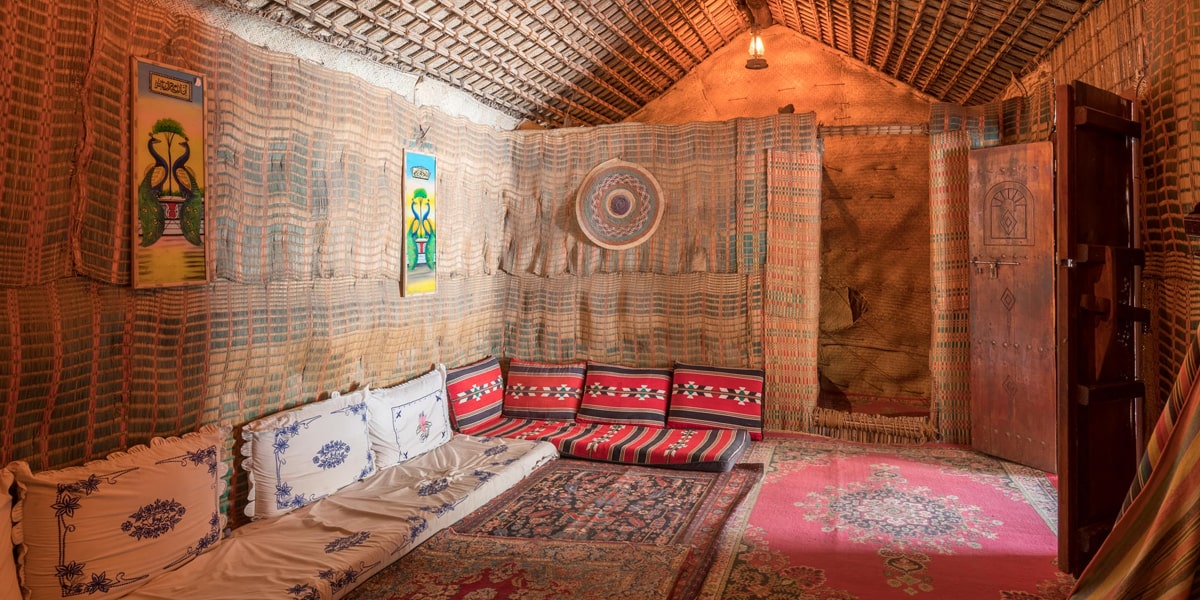 Hospitality is held with great esteem in their culture. When the locals welcome visitors, they serve them coffee and dates. Refusing the served items like coffee and snacks may be taken otherwise, so have a great appreciation towards them.
Also, shake hands with the host while stepping in or leaving their place. Besides this, don't forget to remove your shoes before entering an Emirati home. A visa for UAE is a chief source to discover warm hospitality, proud traditions and rich culinary heritage.
A Period of Ramadan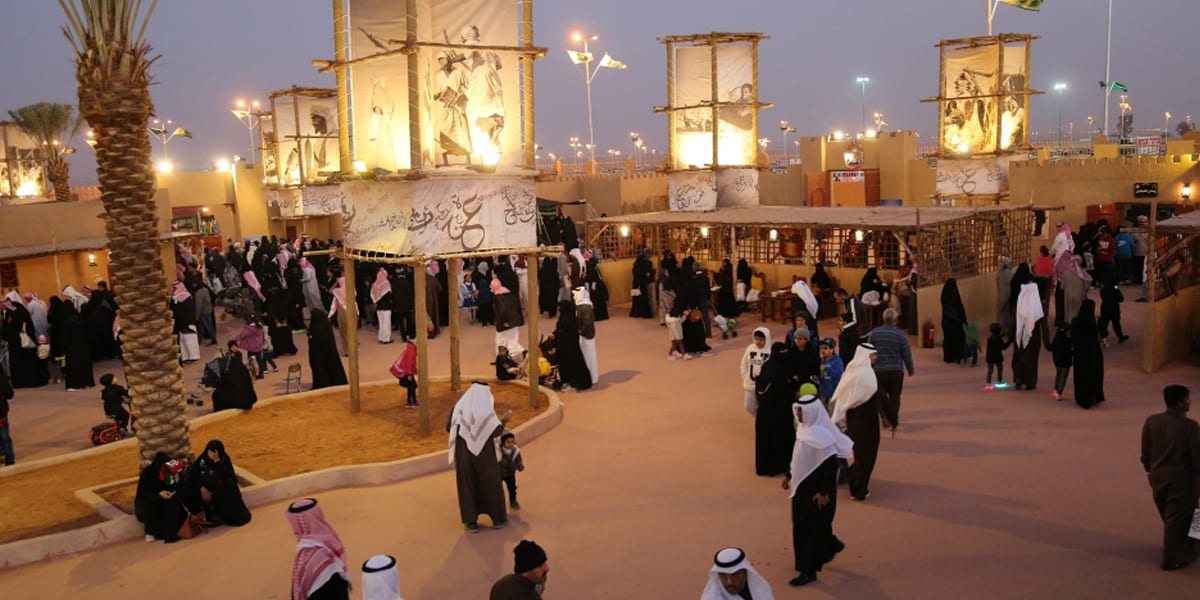 As per the Islamic Calendar, Ramadan is an auspicious month. It is highly significant for locals as well as Muslims of other countries living in the UAE. During this period, they observe fast from sunrise to sunset everyday.
While visiting this country during this holy month, it is essential to remember not to eat, drink, smoke or even chew anything in public. Aside from being extremely offensive to fast observers, it is a punishable offence by law. A UAE visit visa paves the way to capture the grandeur of the country during the time of Ramadan and experience the rich culture.
Read More: Your Complete Guide to Dubai Holidays during Ramadan
Human Behaviour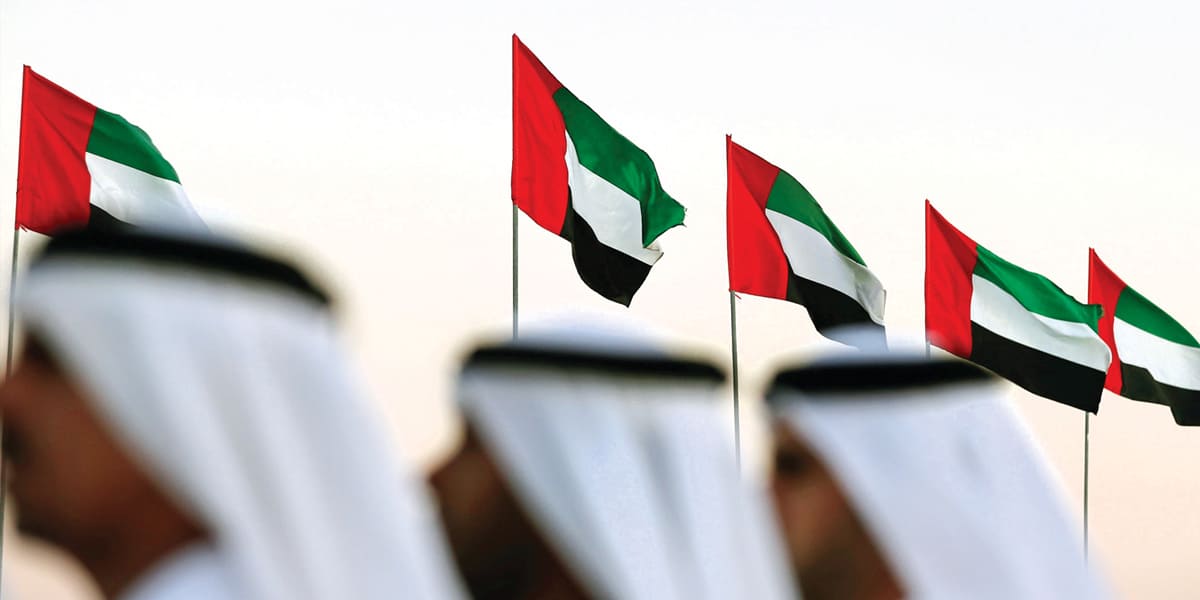 Demeanour is a key to making or breaking a relationship between a traveller and a local. There are things you must adhere to while interacting with Emiratis. For instance, it is courteous to stand up when a person enters the room.
Apart from this, it is considered rude and arrogant when one sits with the sole of their feet facing the locals. So, avoid it! Food should be offered with the right hand only. Follow the traditions of UAE wholeheartedly and leave a timeless impression on the locals.
Dressing Style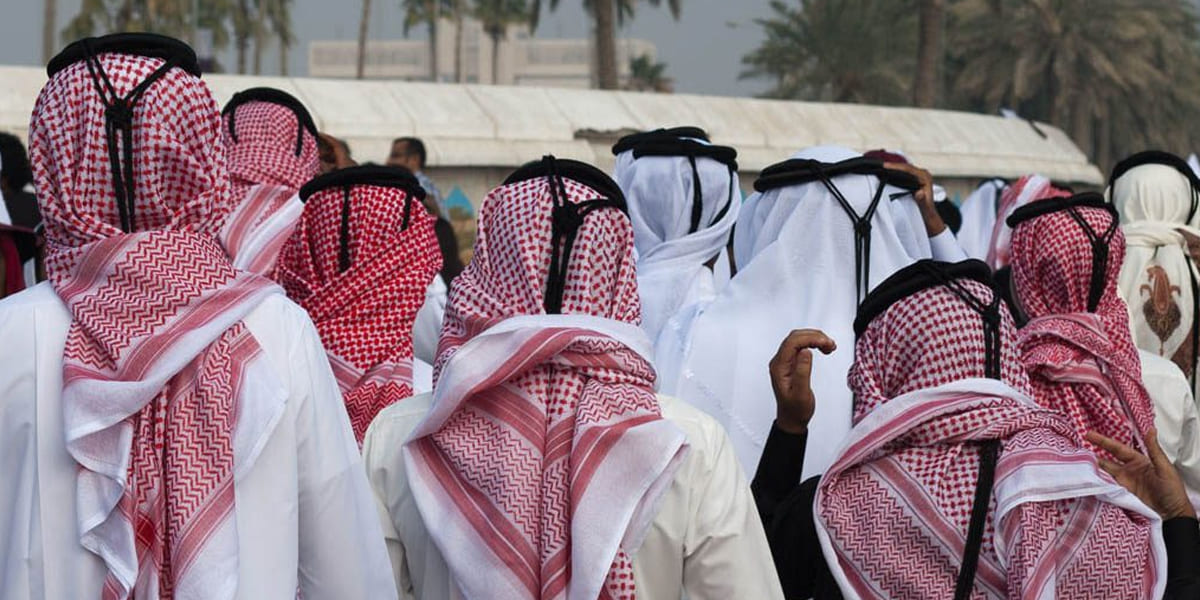 When it comes to the dressing style of Emiratis, the preaching of Islamic texts has had a significant impact. It mainly focuses on simplicity and modesty. Every man and woman is expected to wear clothes covering their entire body.
When women step out in public, they also put on Burqa (a piece of cloth worn over the daily outfit) as a preventive measure to avoid skin exposure. Men wear white-coloured loose-fitting clothes paired up with a customary headscarf. Traditional clothing in UAE is a unique example of diving into the culture and tradition of the country. Some locals, especially youths, are seen wearing western dresses like jeans and T-shirts in emirates such as Dubai, Abu Dhabi, etc.
Cuisine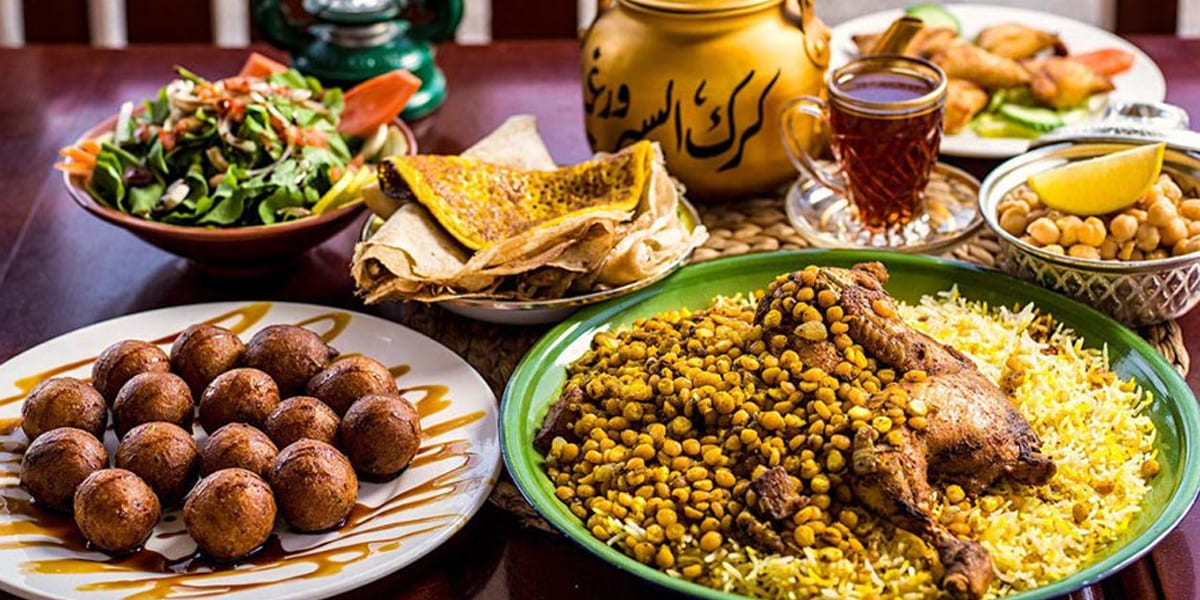 Emirati delicacies are delicious, and visitors indulge in various cuisines. The locals are fond of eating and often take the name of the Almighty before and after having their meals. The Bedouin recipe in which the meat of the camel mixed with that of goat, sheep and chicken, is in great demand.
With plenty of other top eateries in its basket, a variety of traditional food of UAE is a mirror of the diverse culture. Some other famous items of the country are Harees, Kabsa and Maqluba. Remember that the locals don't consume alcohol, so picking a spot where alcohol is not served is advisable. In addition, eating pork is against their religion, therefore, whenever you plan to relish food, it is better to avoid speaking about it.
Read More: Food Festival in Dubai
A Peep into the Art of the UAE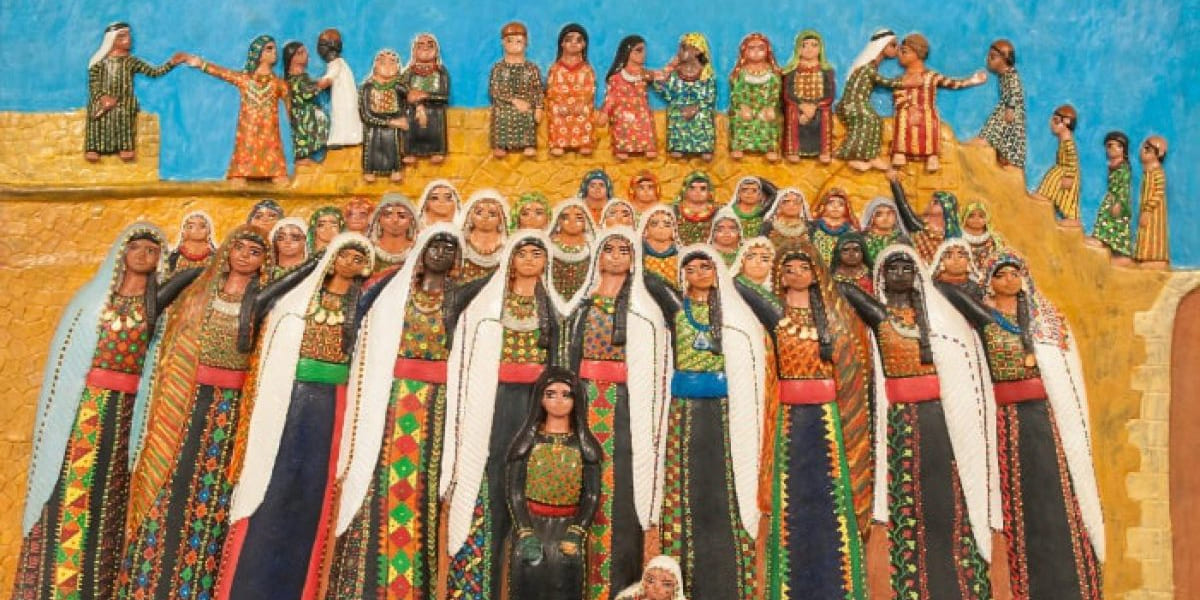 The deep-rooted culture of UAE can be experienced through elements like music, art, dance, literature and theatre. There are several art galleries and museums, giving insights into the past as well as the future of the country. The most prominent traditional art is Calligraphy, which presents Arabic words in an engaging style.
When it comes to present-day literature, the beauty of 'Nabati poetry' and 'Spoken poetry' is beyond description. As a visitor, the custom of music and dance passing down over the generations is an amazing treat to the eyes. They can have glimpses of it while going in for a desert safari or participating in national festivals. Khaleegy and Stick dance will make you sink into the traditions of UAE.
Unmatched Architecture
Influenced by Persian, Arabian and Islamic architecture, the buildings here give insights into the ancient customs, traditions and lifestyle of Emiratis. A diverse type of material is used in the masterpieces to match climatic conditions and ensure proper ventilation and privacy.
'Barjeel' or a 'Windtower' is the main Iranian architectural piece used to generate natural ventilation. The malls and hotels are equally well ventilated, providing information about contemporary and present-day art. Apart from this, a visit to forts, museums, and mosques will give you detailed insights into the culture and heritage of UAE.
Read More: Burj Khalifa: The Dubai Stunner - A Tallest Building in The World
UAE has a long cultural history that dates back to ancient times. It is influenced by many civilisations. The country is proud of its ancient culture but, side by side, encourages present-day arts, literature and theatre. The city of Sharjah was recognised as the cultural hub of the UAE. Al Ain, a garden city in UAE, is also a UNESCO Heritage Site. The present-day generation likes ancient times folk poetry.
With this, say Marhaba (Hello), and enjoy a cultural tour with our best services for a UAE tourist visa!