UAE culture is bestowed with a rich heritage. It encapsulates architecture, sports, arts, crafts, food, lifestyles and values of the Islamic religion. Some of the significant features are hospitality, family bonding, brotherhood and tolerance. UAE proudly carries and maintains its deeply rooted Islamic heritage. It is a collection of seven emirates - Abu Dhabi, Ajman, Dubai, Fujairah, Sharjah, Ras Al-Khaimah and Umm Al-Quwain. 
| | |
| --- | --- |
| | SHARJAH has acquired two major titles: The "Cultural Capital of the Arab" World by UNESCO and "Capital of Islamic Culture" by Organisation for Islamic Countries. |
Over recent years, it has been practising tolerance when it comes to customs and traditions of other communities. UAE fills its boundaries with a huge number of migrants and visitors. As its economy thrives on tourism in UAE, Dubai culture it has mastered in embracing other cultures while maintaining its own.
| | |
| --- | --- |
| | Al-Ain is a UNESCO "World Heritage site" as it possesses rich archaeological sites of Bida Bin Saud Hafeet and Hili. |
The UAE Government has taken prominent measures to preserve its rich culture by:
Holding events of awareness and education

Celebrating festivals widely

Organising clubs

Restoring and establishing heritage villages

Building and maintaining opulent mosques
Annual festivals such as Sheikh Zayed Heritage Festival and Sharjah Heritage Day are celebrated to expose the new generation towards their rich UAE culture and heritage. These festivals draw huge crowds and are highly popular.
Read also: Dubai Tourism - Discover The Most Loved Tourist Destination
Emirates Heritage Club and Juma Al-Majid Centre for Culture and Heritage conduct research on archaeological sites and organise activities of awareness.
Museums have largely advocated the culture and heritage of the UAE. They have educated huge curious crowds coming to explore the Islamic religion, traditions and values. Once serving as forts, today they exhibit armoury, artwork, currencies, military equipment and rare pictures. Upcoming museums like Sheikh Zayed National Museum and The Louvre will inspire and educate, international visitors and coming generations with modern art culture.
Learn more about: Dubai Food Festival 2020
UAE has built some of the most beautiful mosques in the world. General Authority of Islamic Affairs and Endowments is responsible for the construction of mosques. Al Bidya Mosque is the oldest mosque in UAE. While The Grand mosque is an exemplary example of Ottoman architecture. The Jumeriah Mosque is built in white marble reflecting the Fatimid tradition. These mosques welcome non-muslims too.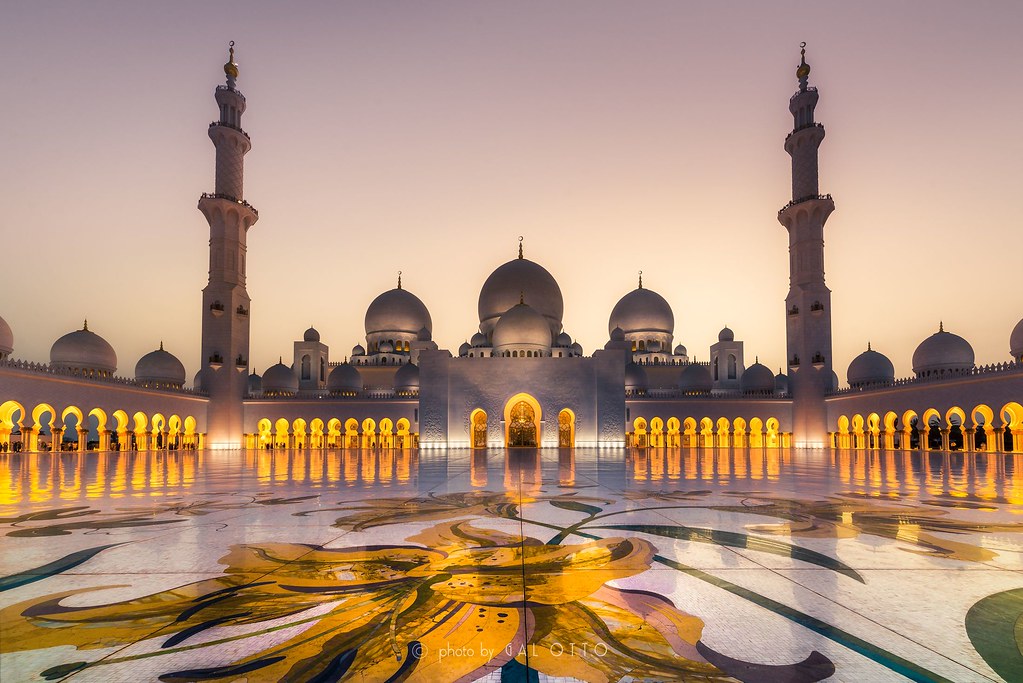 Photo Source: Otto Gal | Flickr
You are expected to dress-up modestly as UAE culture is conservative.
Lifestyle in UAE has been evolving since its economic and social development. Women empowerment is being given utmost importance and their prominent contributions to the economy are evident. They have largely contributed to education and health service. You can spot women police officers in the UAE in their impressive uniforms.
Individuals have now a preference of choice when it comes to marriage as compared to earlier where they had to reserve their choice. They even have equal rights to healthcare and medicine. But both have an equal right to contribute to the growth of their country in the fields of arts, culture, medicine and technology.  
Children are raised with the utmost affection. Their education and social etiquettes are given significant attention. Most of them are encouraged for higher studies while others choose to take over or inherit the family business.
Read also: Top 11 Things to Do at Dubai International Airport
Lifestyle in UAE has been largely luxurious. Every family is huge and has a team of helpers to carry out their daily chores. Luxury is inherited from generations to generations and continue to grow and develop as they educate their new generations.