Dubai - has been synonymous with ultra-luxurious lifestyles and never-ending cynosures. Once a lazy fishing village, this city dazzles today. Brightly shining in the cosmos, Dubai has raised a galaxy of sagacious edifices with mind-bending engineered architecture. This has left the rest of the world oneiric. With the introduction of online Dubai visa, Dubai tourism has multi-folded annually. From sightseeing to shopping to adventure sports to man-man islands to festivals to events to concerts - Dubai kvells at the core on the world map.
A handsome number of Dubai tourism companies are appearing, loaded with all possible Dubai tourism packages, Dubai Hotel bookings, and Dubai tours. These packages are designed to give you the ultimate Dubai holiday. I must say - Itineraries are becoming interesting for Dubai. Its ever-rising innovative spirit and unmatchable futuristic vision have led tourists to visit again and again.
| | |
| --- | --- |
| | Dubai is the most loved emirate of the United Arab Emirates. Six other emirates join Dubai to complete the federation of UAE. Abu Dhabi is the capital of the UAE whereas Sharjah serves as the cultural capital. |
We give you a complete insight which will act as a beacon to your Dubai travel.
When to visit
The best time to visit Dubai is from October to March. You will escape the scorching heat in this time period. Shopping festivals, Food festivals and Christmas and New Year celebrations are world-famous in Dubai. And all of these are well enjoyed when the weather shows mercy. The pristine beaches, gradient views of the Arabian Sea and heart-stirring sunsets are best viewed in this season.
Code of Conduct
Dubai is conservative when it comes to safeguarding their customs and culture.
Alcohol  - The legal drinking age is 21 years and drinking in public places is prohibited. A drink and drive offence fetches a good amount of fine and imprisonment.
Zero Tolerance for Drugs  - Dubai practises intolerance when it comes to carrying or consuming drugs.
No PDA - The conservative nature of Dubai does not allow you to show public affection as it might offend the locals or tourists.
Reasonable Dress-up - Dubai attracts tourist from all over the world. Various communities come to visit this wonderland. Try not to offend them with your revealing dress up. There are only some beaches where you can wear beach dresses. Keep your self well informed beforehand.
Carry important documents - Always carry a copy of your passport, visa and other documents. It is always advisable to keep your originals at your stay place. Do carry your medicines and their prescriptions with you as you may be asked to produce it at points of verification or checking.
May I? - Always seek permission while clicking pictures in Dubai. If someone comes in your frame especially women or children, always seek permission else don't click. It's considered rude.
Visit during Ramadaan - Your visit during the holy month of Ramadaan will be extremely disciplined. Being an Islamic country, you are not allowed to eat or drink in public as it is considered disrespectful.
No physical Contact - Even a handshake can cost you in Dubai if you engage first. Always avoid initiating greetings with a handshake with the locals. With women, keep yourself at a safe distance and don't engage in physical contact.
History of Dubai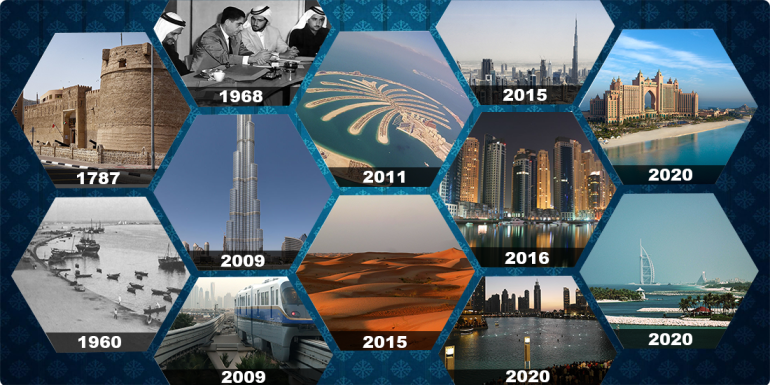 Dubai has long been an important trade centre and economic hub in the Middle-East. The discovery of oil escalated its commerce and development. Dubai is the most loved destination of UAE due to its easy visa policies and mass availability of entertainment and business opportunities. Be it the old traditional souks to fully-air conditioned themed malls, Dubai's local craftsmanship retains its cultural essence till date. Proudly carrying the title 'City of Gold', Dubai offers ecstatic jewellery with great deals to its lovers.
Official Language & Currency of Dubai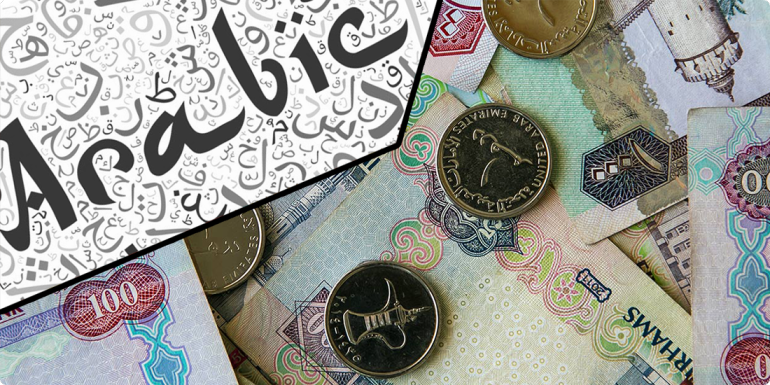 Dubai is an Islamic city. The most common language spoken amongst locals is Arabic. But since it is a leading tourist destination, English is widely spoken. As it attracts a lot of working-class and visitors, Hindi, Urdu and Filipino languages are also welcomed here.
The Emirati Dirham or the United Arab Emirates Dirham is the official currency of Dubai. It is used throughout the UAE. The abbreviated version is AED. The currency noted can be a little confusing as they are similar in colour. So look carefully while spending. A handsome number of currency exchange kiosks are stationed in Dubai City and at Dubai International Airport.
Religion and Places of Worship in Dubai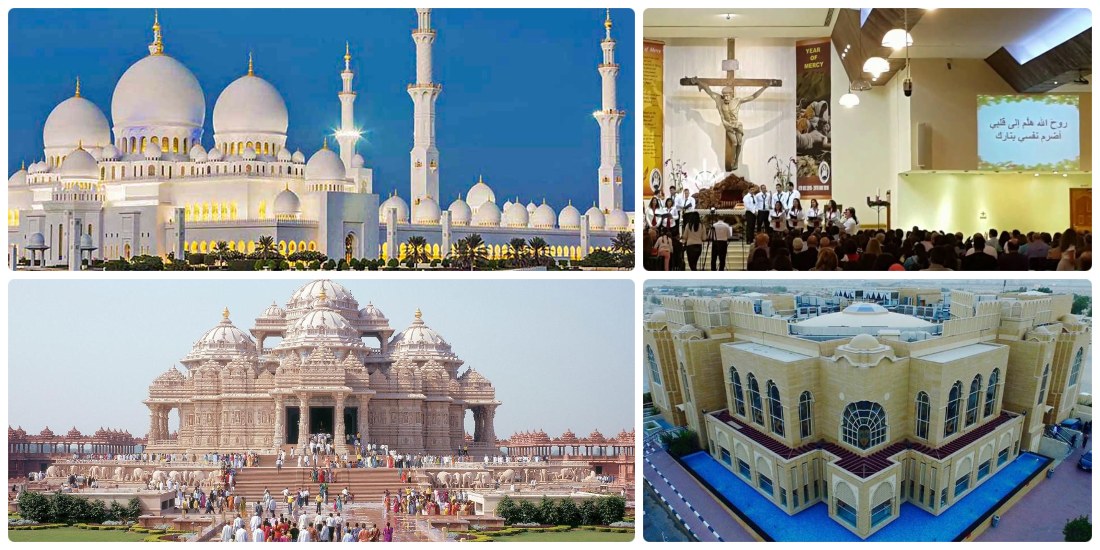 Islam is the religion widely followed in Dubai. Whereas other religions like Hindu, Sikh and Christianity is well respected. You will find Churches, Temples and Gurudwaras in Dubai. Dubai and the other emirates have fascinating mosques which also attract a huge number of visitors annually.
Read also: How to Apply for Dubai Visa Online  
Local Food of Dubai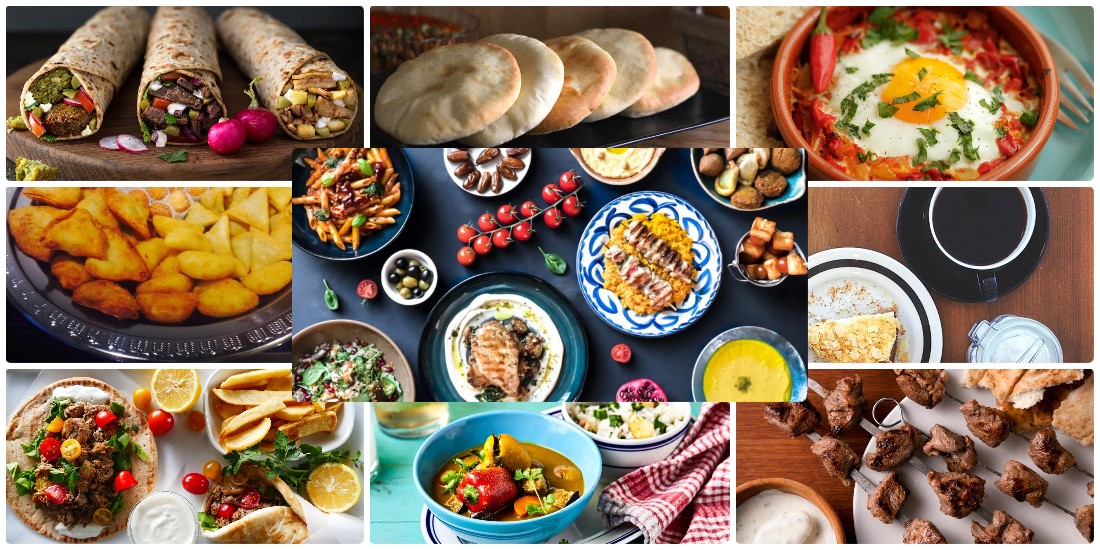 The local delicacy of Dubai is Shwarama (minced meat) and pita bread. This dish is paired with falafel and hummus. Apart from this, world-class restaurants and a chain of fast-food restaurants thrive in Dubai. This city is a foodie's paradise. From Chinese to Indian to Mexican to Continental to the Mediterranean to Italian cuisines - Dubai offers all to all. This is one of the key reasons that boosts Dubai Tourism. The most common food is Middle-East gourmet and kababs. A good number of café's and quick bite joints offer you to sit, relax and just grab a bite. And when it comes to serving savouries - Dubai boasts about serving ultimate deserts amidst the Arabian desert. Alcohol is served at licensed restaurants. Do be aware of the holy month of Ramadaan as eating and drinking in public is prohibited. 
Local Transport in Dubai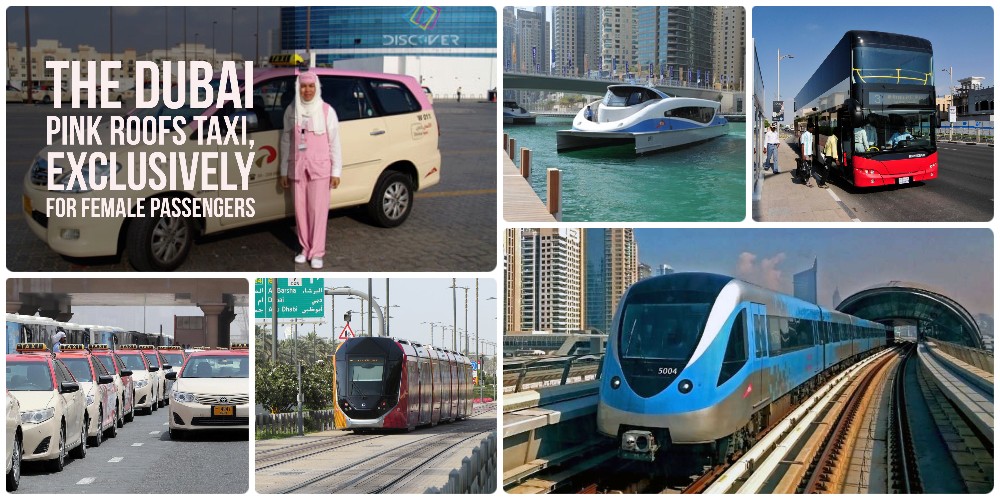 Dubai is a well-connected city with its major landmarks. Many malls, mosques and attractions are well knit with metro, roads and water. Public transport is safe and extremely clear on navigation. Pink cabs offer rides with female drivers. Water taxis offer rides to move from one port to another. Buses are fully air-conditioned so that the heat does not disturb your visit. The bus stops are air-conditioned too. The most commuted modes of transport are local buses and metro rails. The Dubai taxi/cab service is the next best option.
Shopping, festivals, nightlife, entertainment and vacations
Dubai hosts the world-famous Dubai Shopping Festival and Food Festival every year that attracts a huge number of visitors. Many plan their itineraries around this time to steal the best offers and deals on topmost brands. Edited collections of urban artists float during this festival. During festivals, all venues are decked up with entertainment features like games, lucky draw, quiz competitions and music shows. New Year celebrations mark New Year in the most iconic way in Dubai. This Middle-East star is the most happening place on the map.