The Dubai skyline has many showstoppers that line up for a global architectural show. But that one spiker that steals the spotlight is Burj Khalifa. It has been famed as an engineer's mind-bending structure that encapsulates residencies, bars, health clubs, Armani suites and observation decks for the curious eyeballs.
Burj Khalifa: The Tallest Building
This structure has redefined modern Islamic architecture. Defying all odds, it unapologetically stands at 829.8 metres. That's 163 floors from base to tip. The tallest building in the world is the most prestigious address on the globe. With chic neighbours like The Dubai Mall and the Dubai Fountain, Burj Khalifa evokes plush presence and classy flavours of the Dubai lifestyle.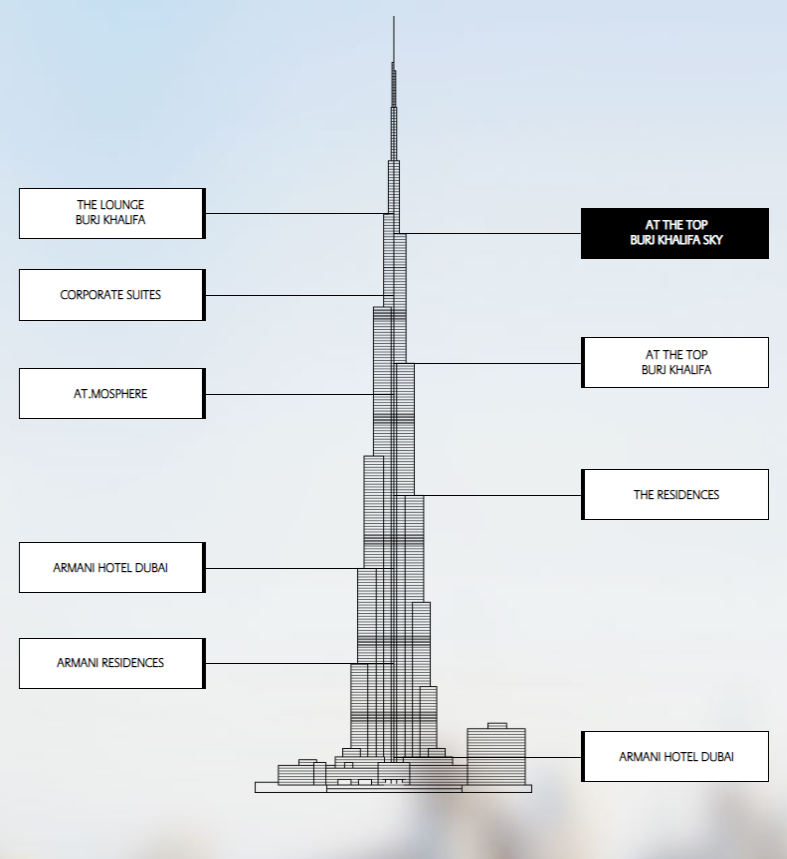 Photo Credit: burjkhalifa.ae
The entire complex of which Burj Khalifa is an eminent member consist of- Dubai Fountain, The Dubai Mall, Burj Park Island and The Address Downtown Dubai hotel. If you happen to visit the nearby Burj Park, you will be surprised to see the choice of greens in the park and how well-manicured are the most precious belts of our existence.
The illustrious tiers: 
At the Top- Sky Lounge and Observatory deck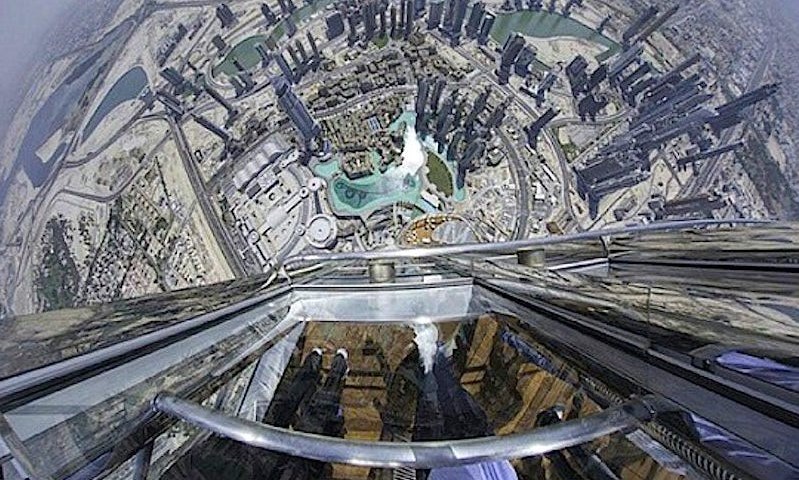 It is the highest observatory deck in the world. Swinging at 555m above sea level, you get to see ecstatic views of the metropolitan city. Day visits see long queues. So make sure you make your booking in advance. But when the sun sleeps and the stars sparkle, views are beyond imagination.
Suites
Dubai calls out to all the top-shots to grace the corporate suites with their presence. 37 of the top levels of this structure are business destinations.
At.Mosphere Restaurant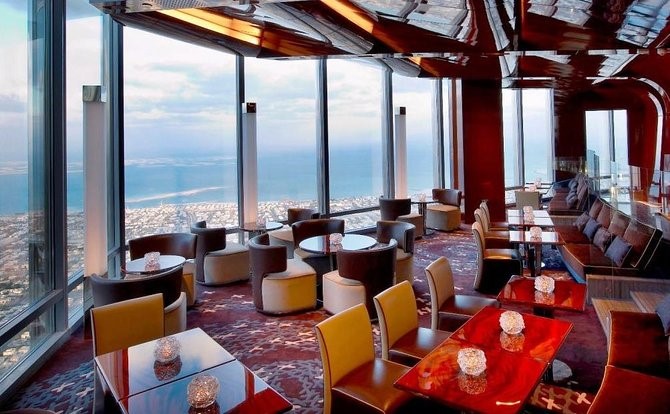 Dine at the highest deck at 442 m above sea level. Yeah! Because exceptional dining atmosphere, exclusive décor and world-class cuisine were not enough for Dubai.
Sky Lobbies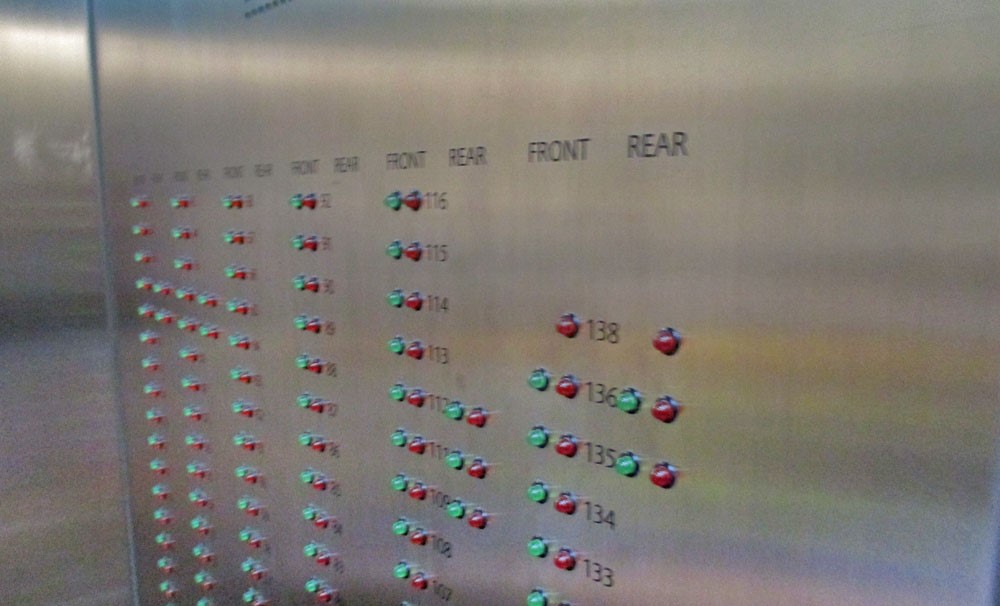 The exclusive service of elevators at Burj Khalifa is that you get direct access to where you want to hit. Dedicated elevators skip other levels when you want to reach Sky Lobbies. This section has social gatherings, events and impressive spa facilities.
Residencies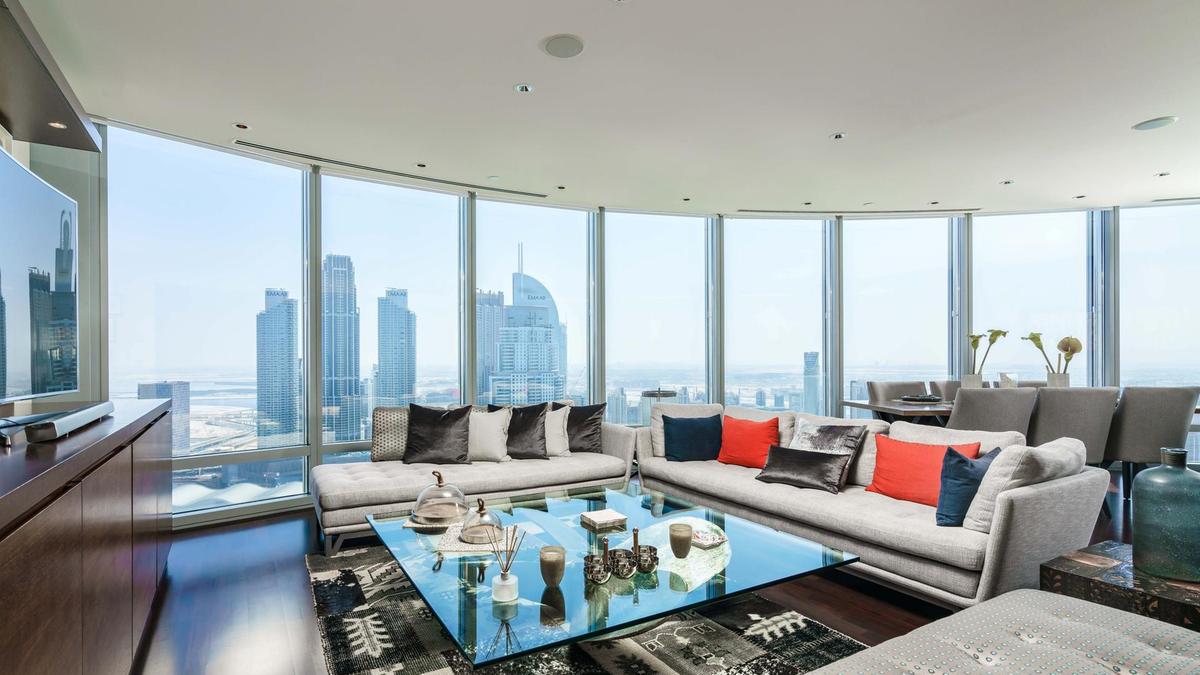 Experience unbeatable lifestyle luxuries at levels 19 – 37, 44 – 72, 77 – 108. Around 850 distinguished studios and residences provide a considerable array of amenities and services at Burj Khalifa, making it too hard to resist.
Armani Hotel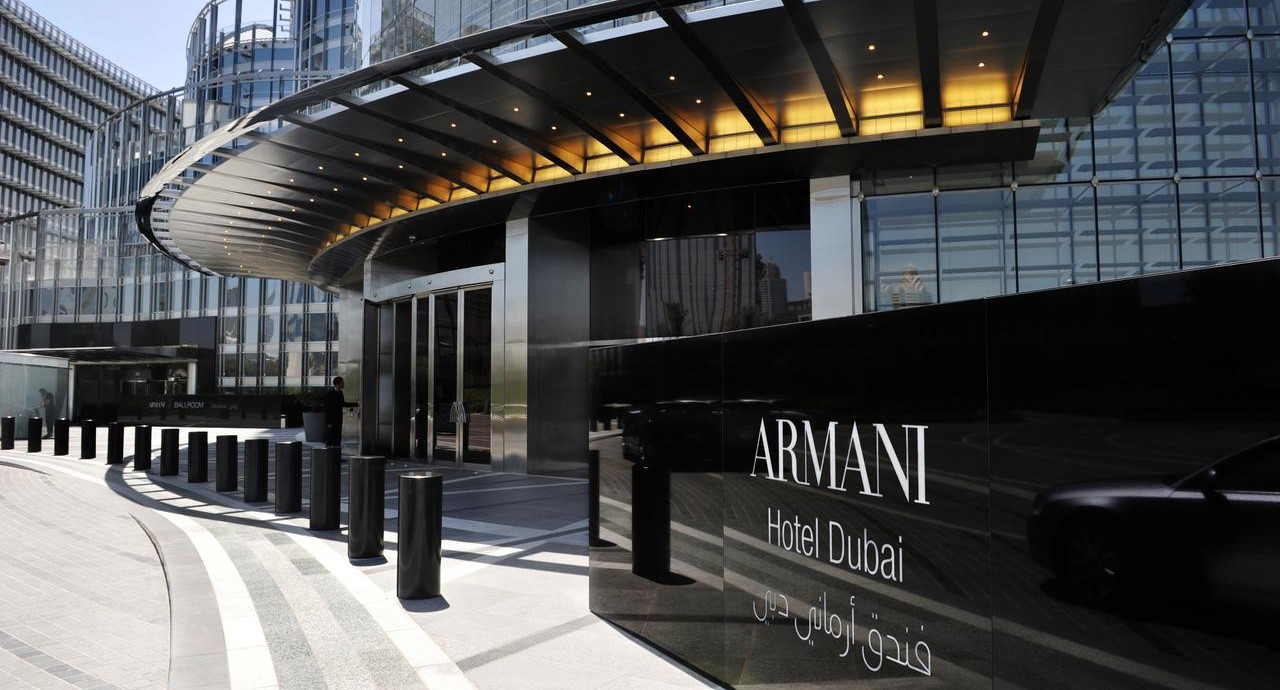 Giorgio Armani dedicated himself to suites on level 37 & 38. At the same time, other rooms on lower levels showcase bespoke Italian elegance and hospitality. Enjoy comfort in unmatchable furnishings at Armani Hotel. 
Armani Residences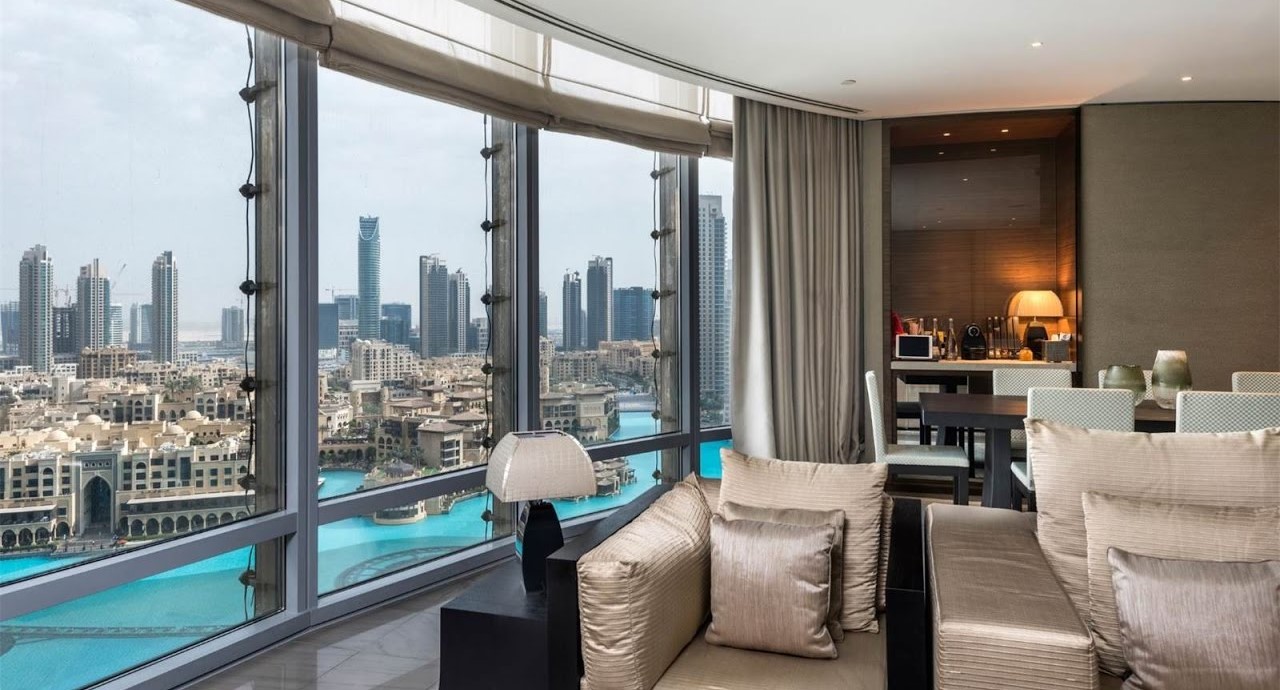 Levels 9-16 mimic Giorgio Armani's personal touch to the suites. With dark shades complimented with sparkling lighting, your stay will be once a lifetime experience.
Dubai Fountain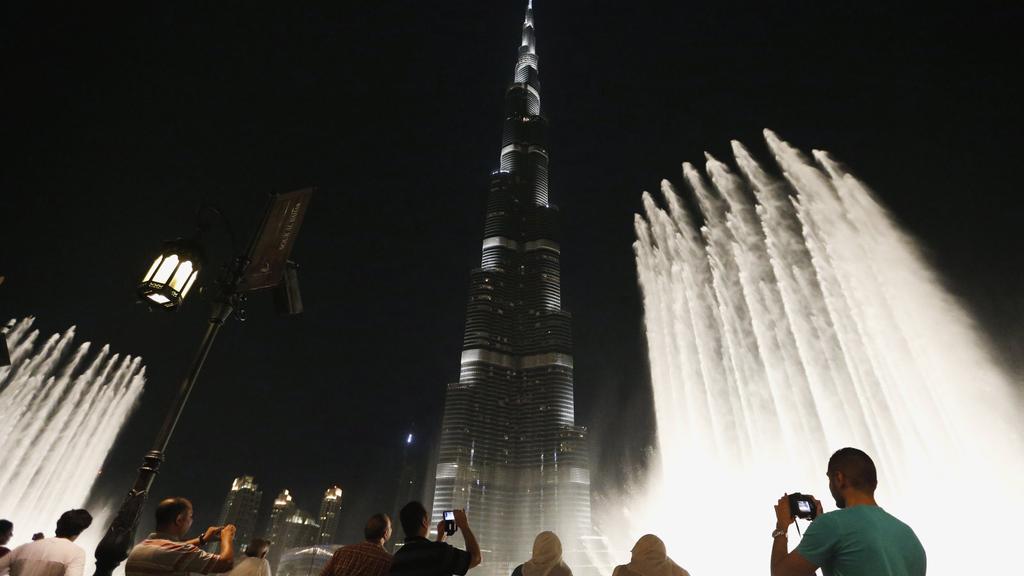 Right next to Burj Khalifa is its graceful neighbour. Watch fountains singing to world-famous music at Dubai Fountains, the largest choreographed fountain ever. Many spots can give you a perfect show. Evenings are usually crowded but very beautiful.
Burj Khalifa Park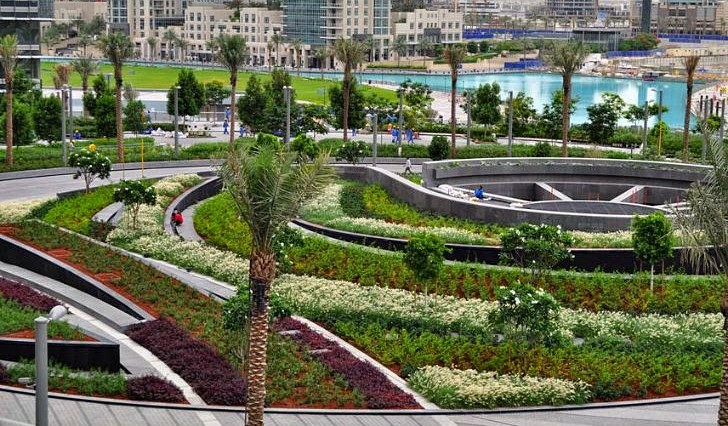 A green guard is set up next to the structure. Palm-ways, flowered tracks, water bodies and gardens are spread in this sprawling 27- acre park. The arrangement and shape of the park mirror the Hymenocallis flower.
Burj Club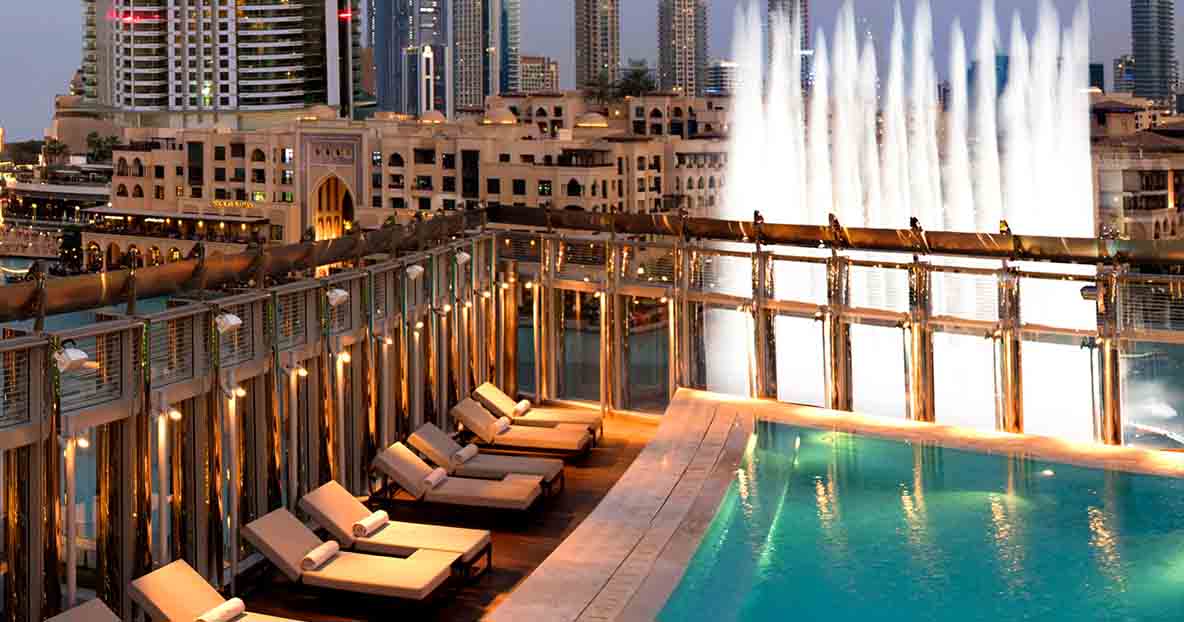 To top all of this, the Burj Club is born. Enjoy rooftop dining with world-class cuisines. Experience luxuries beyond par at Burj Club Spas. Book yourself for healing massage sessions and luxurious body treatments, steam, and saunas in the most exclusive fit-outs here. And it does not stop here. Burj Club Gym has the best fitness facilities in the world. And a separate gym exclusively for ladies. Hit it. 
Burj Khalifa has all the wonders of the world engulfed within itself. A visit to the famed spiker will be a unique experience. 
Travel Safe!
This infographic will help you more.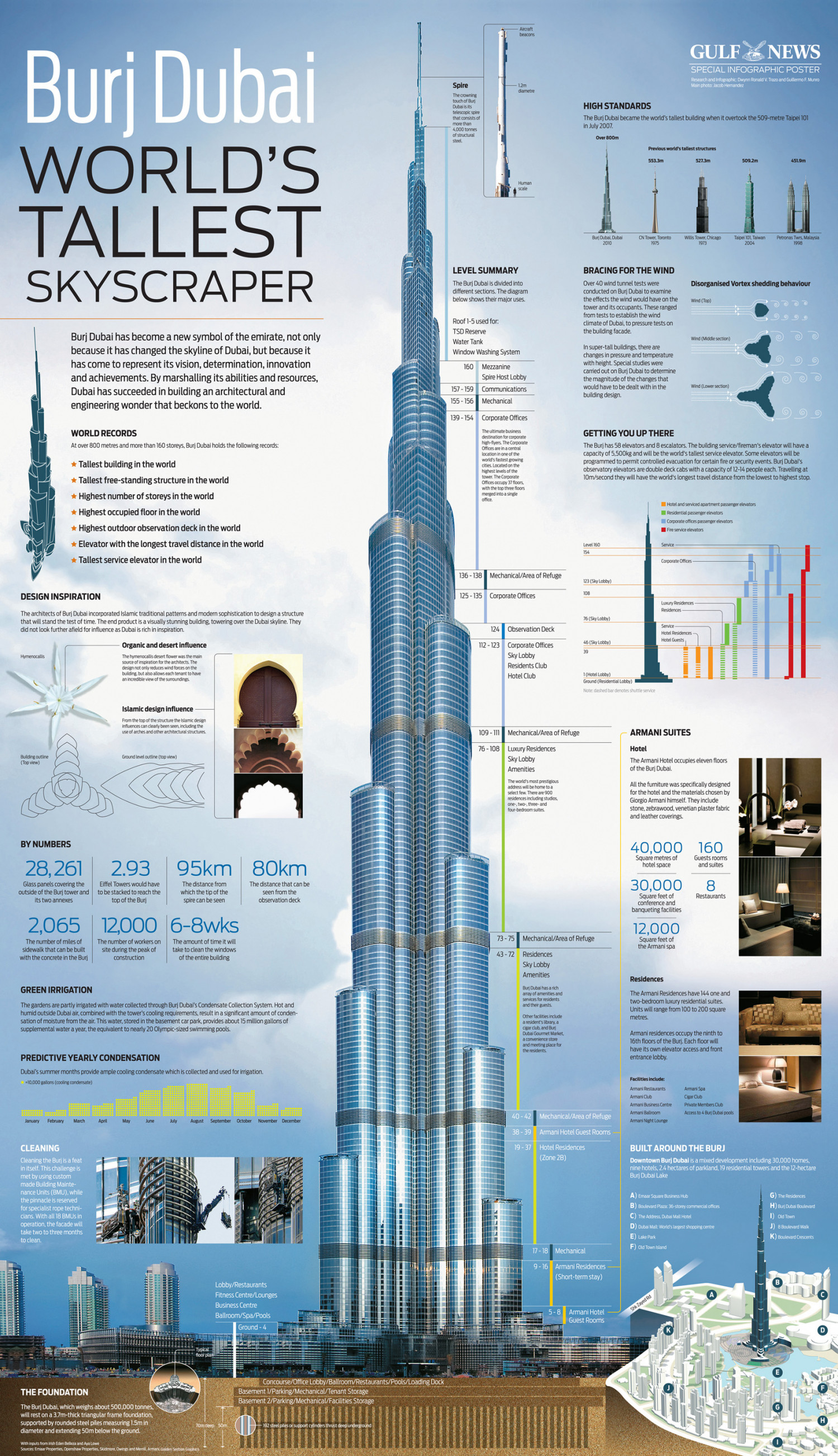 Photo credit: Visual.ly
Popular Articles For Dubai Travel: