Well- guarded by the mighty Hajar Mountains, Ras Al-Khaimah is untold stories, raw beauty and rough edges. It is UAE's northmost emirate and is loved by sports enthusiasts and history cravers. RAK welcomes it's visitors with amber-hued deserts, clean beaches and rustic eye-raising mountains. If you wish to take a break from the bustling cosmopolitan air or you are not the kind of person who gels with modern engineering and vibrant nightlife, Ras Al-Khaimah is the perfect escape.
The following will give you a complete insight into what one of the smallest emirates of UAE has to offer:
1. The Jebel Jais adventure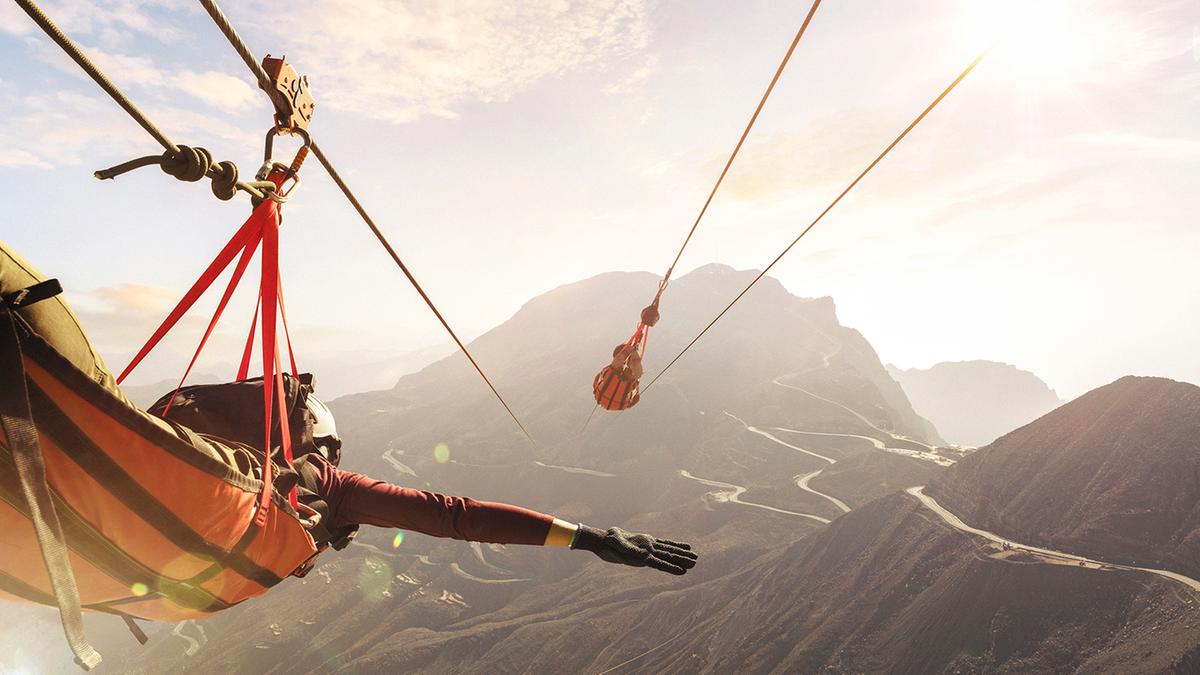 This breathtaking vista is located in the northeast bend of Ras Al-Khaimah. Offering never seen before frames of rugged mountains, this place offers adventures like the world-famous zipline. A 20 km road snaking its way through the Jebel Jais mountains is a perfect road getaway from the noisy and crowded emirates. You will come across well-maintained platforms and terraces that offer a much-needed treat to photographers as these points are perfect for Instagram shots in the afternoon.
Apply your Ras Al-Khaimah Visa (Dubai visa) Simple, fast and reliable.
2. For the beachgoers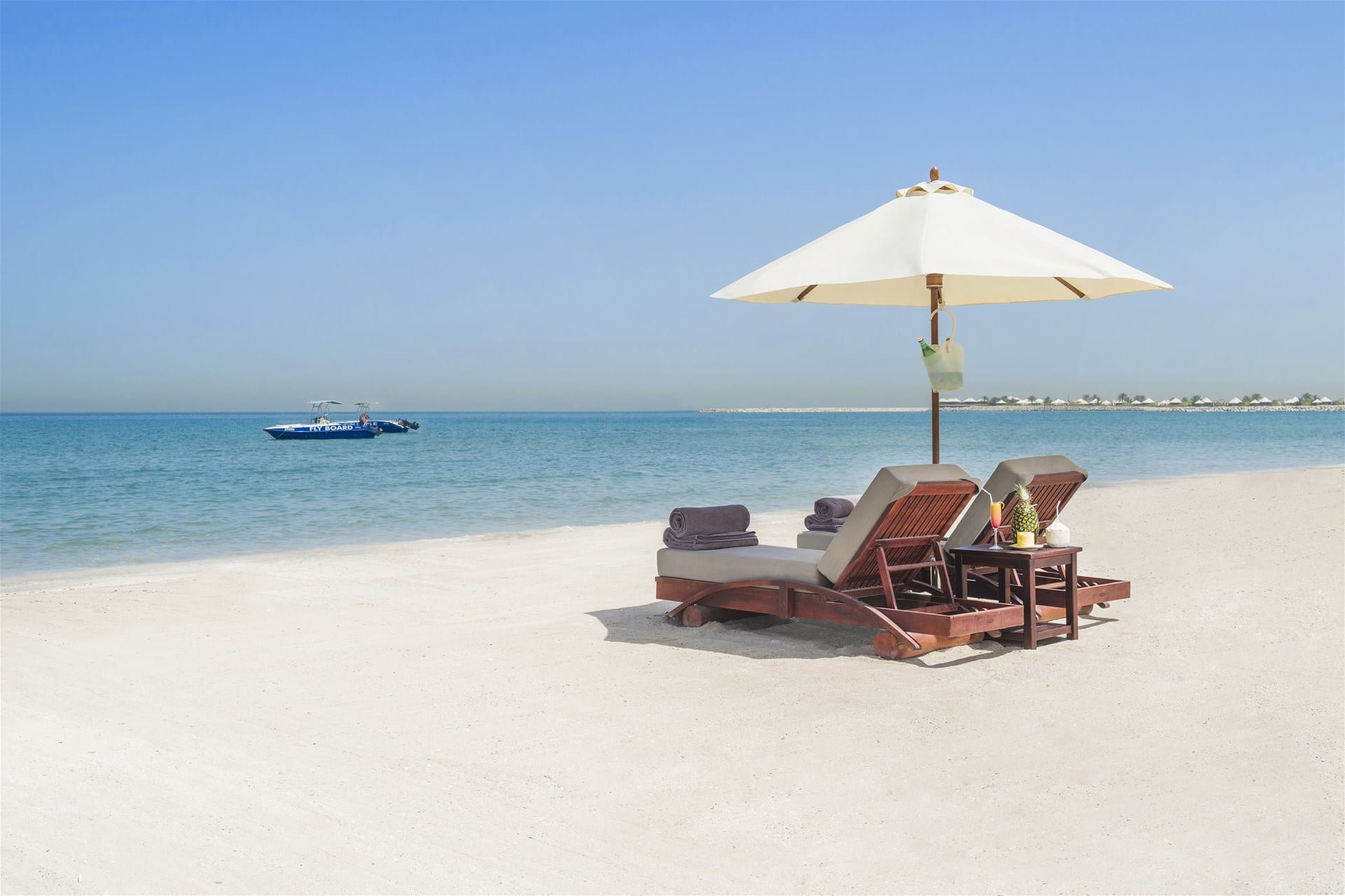 RAK beaches are clean, offer several activities and sports, making them the favorite of its lovers. Private beaches are packed with sun lounging, sun shades, cafes, restaurants, and freshwater showers. Though visitors can enjoy these facilities with a day pass. Luxury resorts offer amazing services to their guests including undisturbed privacy and meals.
Know: Types of Dubai visa
3. For the Museum-lovers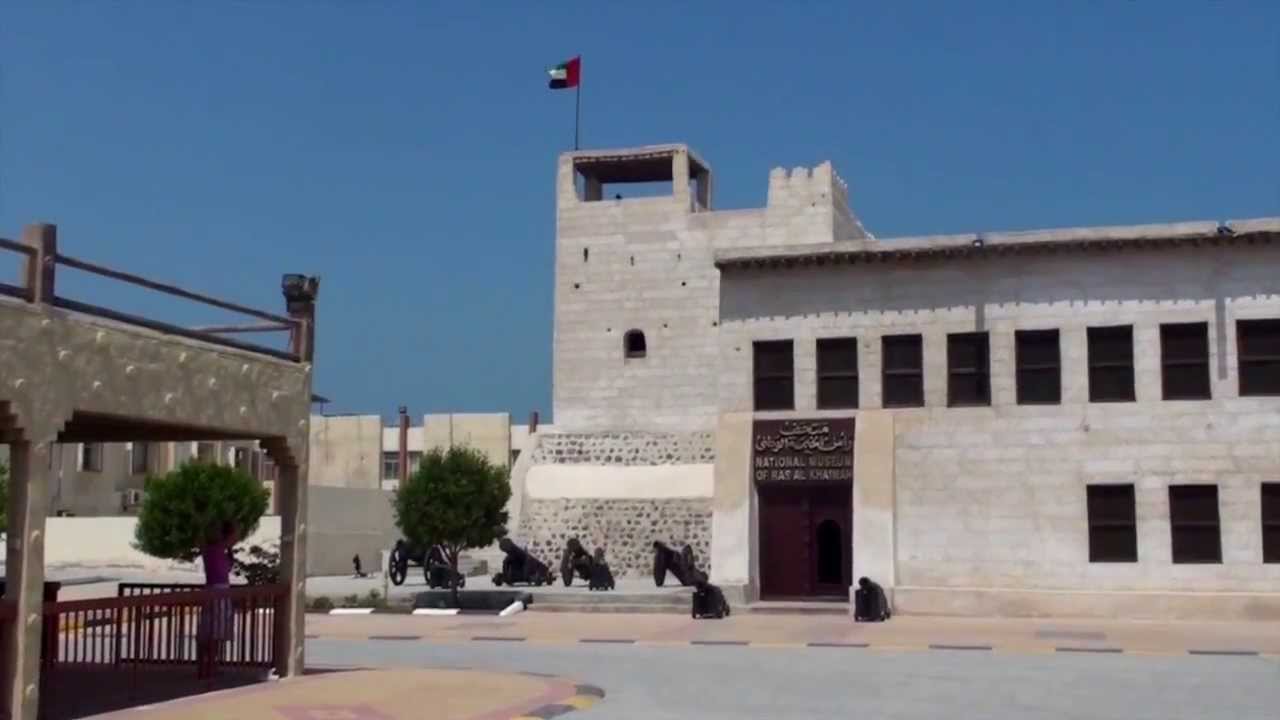 Once a residence of the ruling family of Ras Al-Khaimah, The National Museum of Ras Al-Khaimah houses narrations of archaeology and history. Once you enter the premises, it takes you back to the era when pearl diving, fishing, farming, and date growing trade were a vital part of the lives of the locals. You will also find manuscripts of treaties penned down between Great Britain and the rulers of Ras Al-Khaimah. You will also discover weapons of the ruling family and archaeological findings of the late Islamic period.
We want you to enjoy your travel and ditch the stress of getting a Dubai visa!
4. Dhayah Fort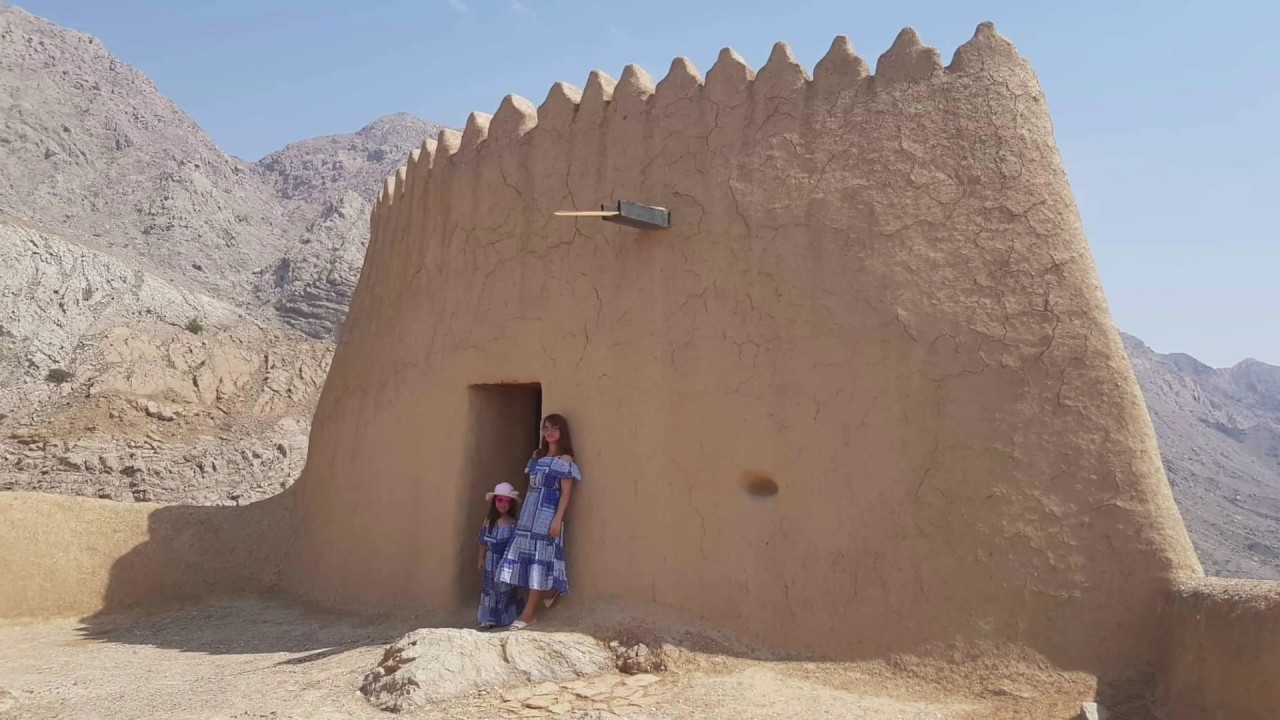 If you move 20 km north of Ras Al-Khaimah, you will find Dhayah Fort. Back in the 16th century, this fort was a pivotal watchtower protecting the area against British invaders. The Battle of 1891 destroyed major fortifications in the area leaving this brick and mud fort for future generations to study. If history interests you, then you must visit this military tower of the 16th century.
Want to learn more about Ras Al-Khaima Tourism / UAE Tourism? Click here - Dubai Visa Blog
5. Jazirat Al-Hamra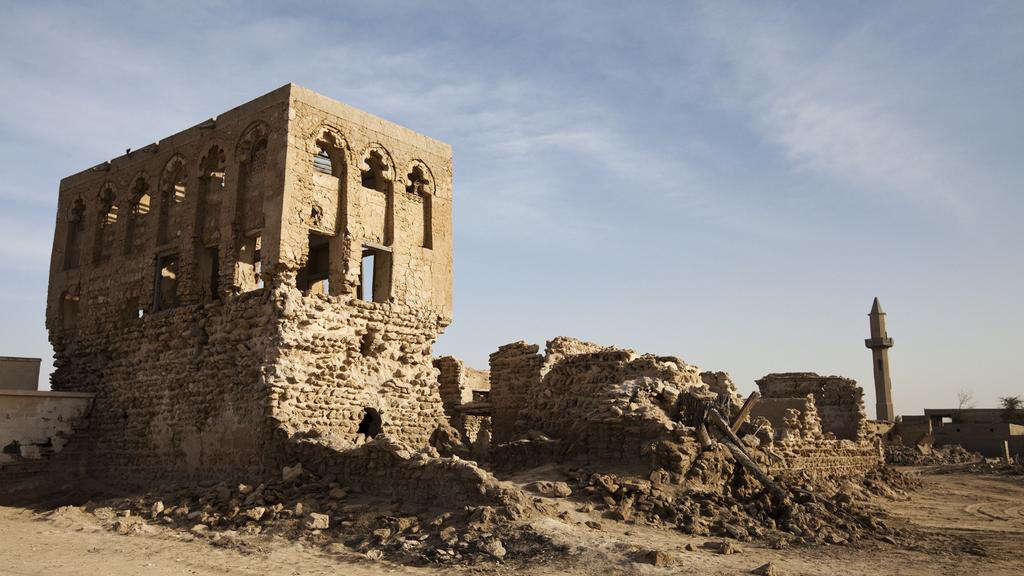 If you get amused by the ruins ancient time has left, this place will be your favourite. Occupied by locals, this fort stand amidst the present times in mud and brick. It is a part of a fishing village and later on, was vacated by locals after the oil boom. It is believed one of the most photogenic sightseeing in Ras Al-Khaimah. Left to the mercy of time, the entire fort and its surroundings seem to be bygone for long.
Read also: You will Travel after COVID-19, but not as before
6. Khatt Springs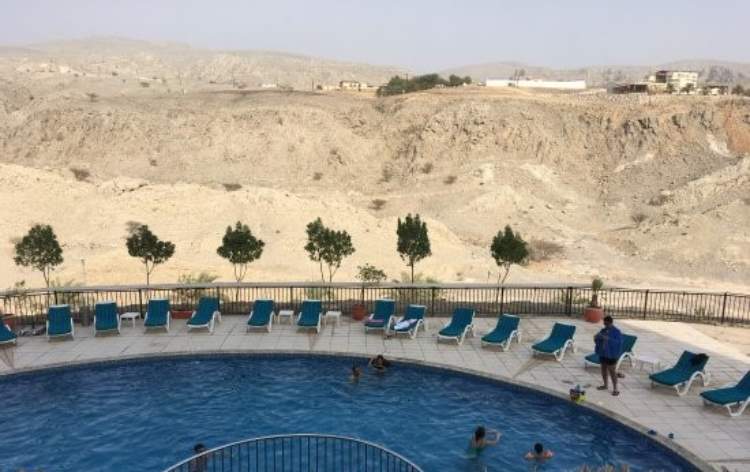 The southeast zone of Ras Al-Khaimah rests with hot pools of therapeutic minerals that offer relaxation vibes. The Khatt Springs is surrounded by mountains and luxury resorts giving you enough reasons to be a part of this scenic bliss. The waters here are a gift of nature to human health. This area holds over 150 archaeological sites and steaming pools. You will also find pre-historic forts depicting realms from the past.
Read also: Sharjah Virtual Reading Festival 2020
7. Iceland Water Park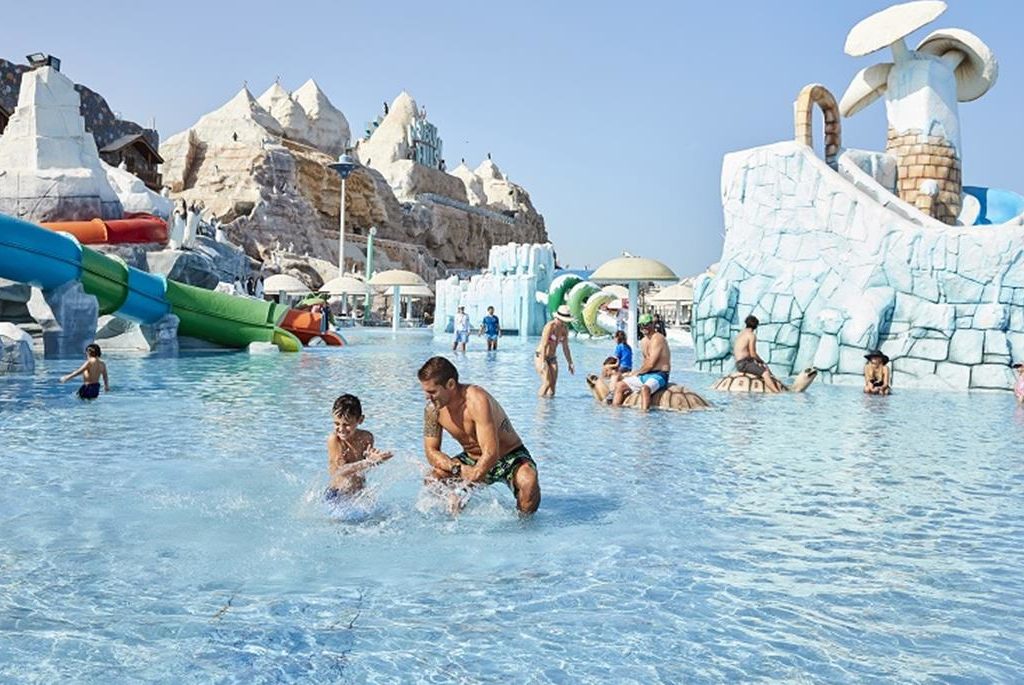 What could one ask for more if you find the Arctic set up in the scorching desert. A perfect family escape, you will find afternoons little crowdy as people try to hide away from the heat. You might not find the facilities up to the mark here but when in Ras Al-Khaimah, it is a perfect budget-friendly option to cool down.
Read also: Visit Dubai Attractions from Home Now - Dubai360
8. Shimal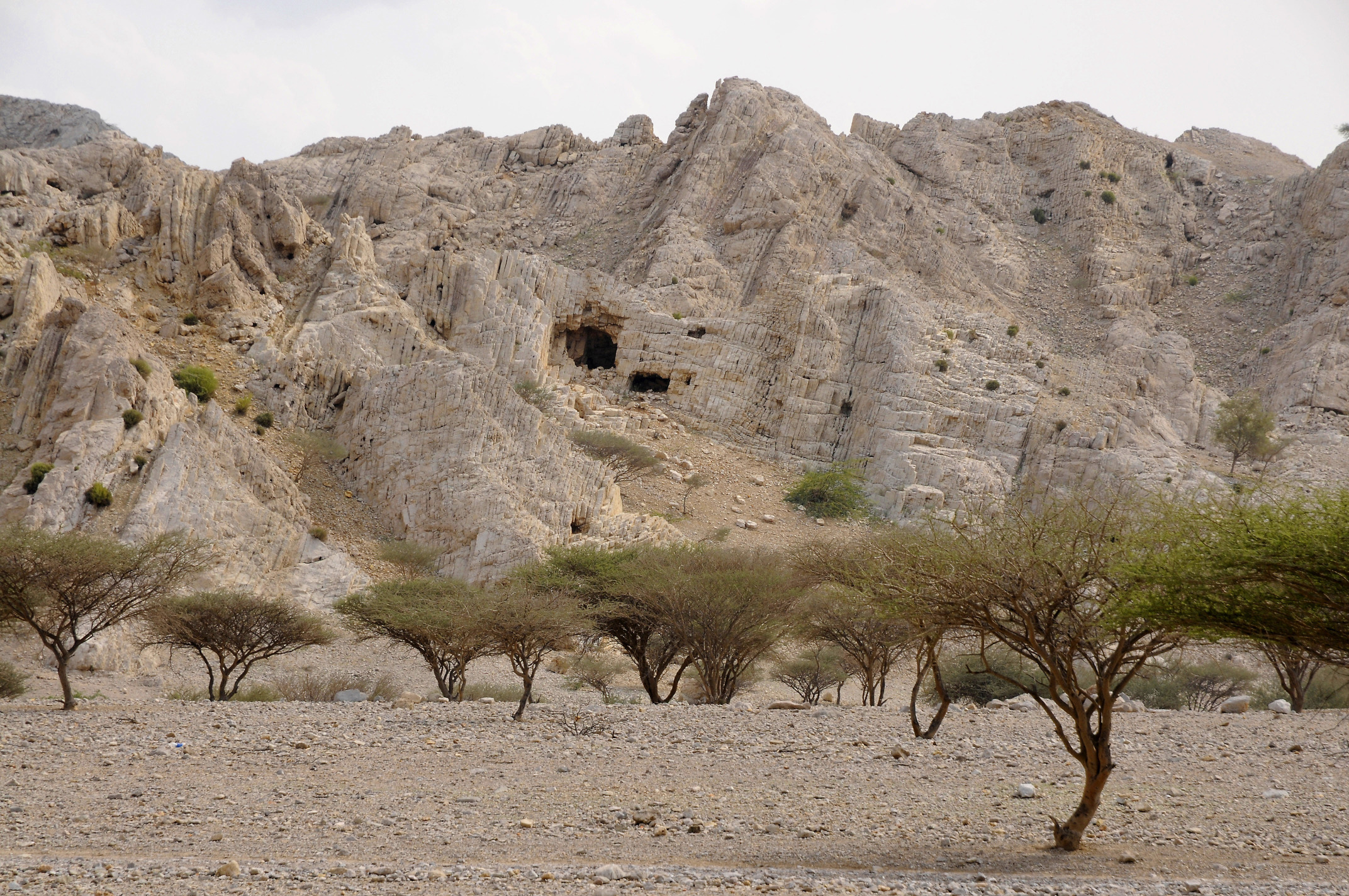 One of the most iconic archaeological sites of UAE, Shimal is a small village settlement 12kms north of Ras Al-Khaimah city. Shimal is a site as old as 1300 BC and is a hotspot for avid history lovers. Potteries, beads jewellery and pebbles all have been archaeologically discovered. The iconic discovery of the circular tomb of Ummar-Al-Naar period is not be missed. Visit the HUSN Al-Shimal fort for scenic views of the surroundings.
Read also: Top 10 Attraction in Dubai - Must Visit
Many visitors who look for a silent escape from Dubai or Abu Dhabi, opt for RAK. Its untouched beauty and low-key nature make it one of the most unique emirates of the UAE.
Travel safe.
Do share your experience with us in the comment box below.
Note: As per the instructions received from the Federal Authority of Identity and Citizenship, the Dubai visa services for all foreign nationals are temporarily suspended. But if you are planning a trip to Dubai with your family or friends, you can register with our discounted Dubai Visa membership and apply Dubai visa for a lifetime.