Dubai is not less than a man-made wonder. Its skyline is dotted with glittering spikes with mind-bending architecture. Travellers from around the world are left amazed during their vacation wondering, how is it possible for a single destination to offer so much.
Ever since the Dubai E visa has been facilitated, travelling to the Dubai has become extremely easy and convenient. The Visa application process is a huge part of travel planning. You are bound to enjoy the top attractions in Dubai after getting your Dubai visa online.
Dubai attractions include commercial buildings, museums, mosques, entertainment parks, water parks and malls. But the popular Dubai attractions are the ones that attract millions of visitors annually due to their unique features.
This blog will help you decide your route map for visiting the Top 10 attractions in Dubai.
Burj Khalifa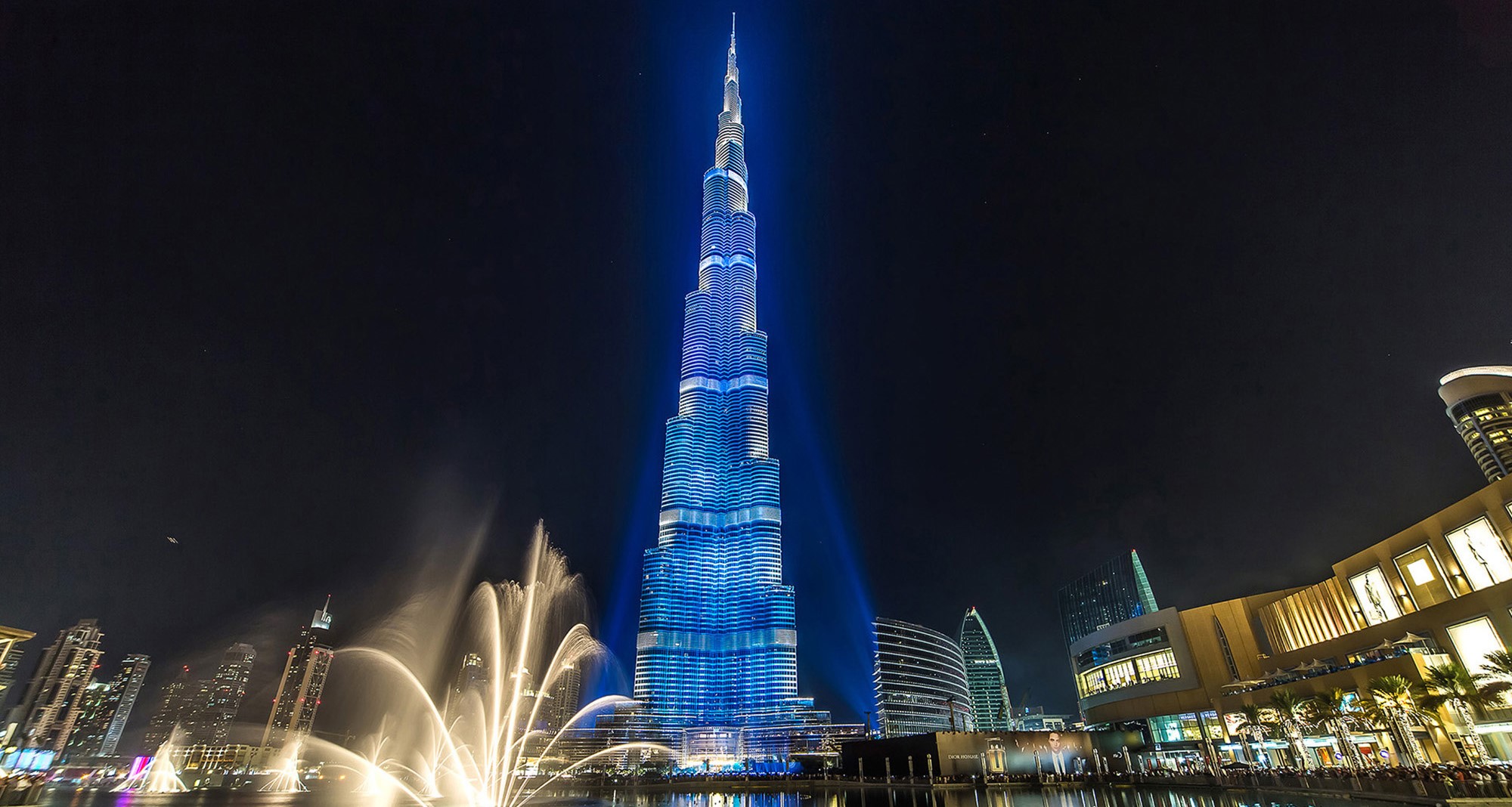 This attraction tops our list of Top attractions in Dubai. Burj Khalifa is unapologetic about its existence and spikes through the clouds over the city giving awe-spiring views and experience to the visitors. Mimicking a desert flower, this tower has been raised challenging the norms of engineering and architecture. The tower has an observation deck that gives an amazing view of the city from the top. Burj Khalifa houses health clubs, Armani suites, poolside bars, commercial spaces and lots of excitement. This attraction has 15 world records to its kitty.
The Dubai Mall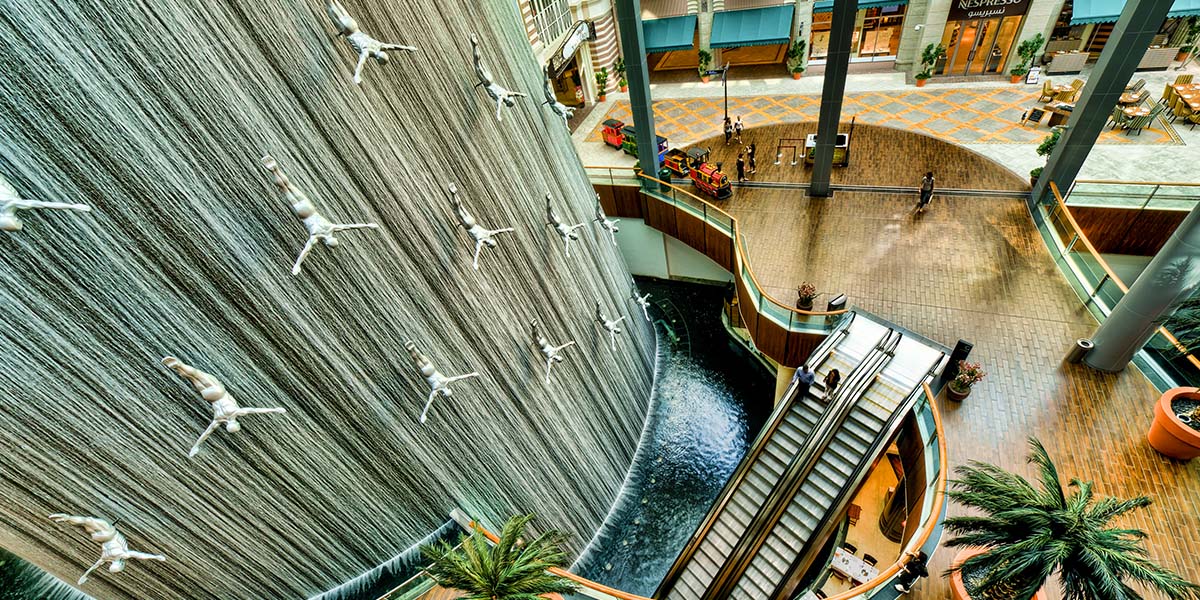 This is a shopper's paradise. It is one of the prominent spots to visit during Dubai Shopping Festival. This mall holds luxurious brands showrooms, an ice skating rink, multiplex cinema, the giant 'Dubai Dino', record-holding zoo, and Dubai Aquarium. You will find restaurants and cafes serving cuisines famous around the world. Do not miss the Apple store in Dubai mall as it gives you a scenic view of the outside dancing waters.
Burj Al-Arab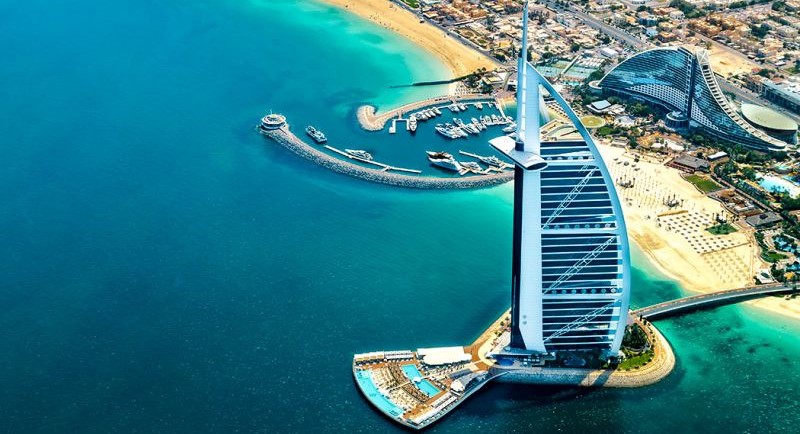 If you wish to experience authentic Arabin royalty, culture and heritage, do not miss this attraction. It stands on a man-made island that houses an underwater restaurant. And you make your way to the restaurant through a tunnel made of gold. A Japanese restaurant here has the largest Swarovski ceiling in the world. Suites here are created with unique detailing found nowhere else in the world. The restaurants here have sizzling price tags but you should visit for afternoon tea to experience service with scenic views at Burj Al-Arab.
Also Read: The Top 10 most Instagrammable Spots in Dubai
Global Village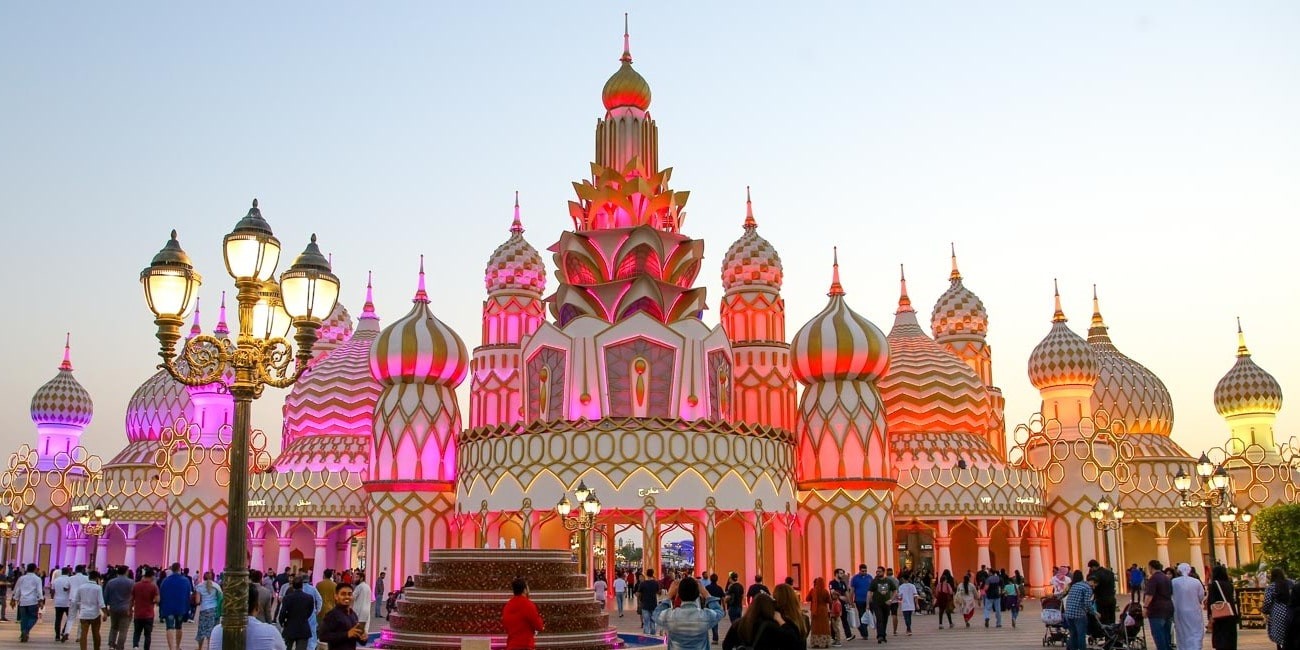 This attraction is one of the most celebrated places in Dubai. You will find family rides, kids rides, street food from several countries, cultural offerings and many other things to explore here. Global Village is desgned to mark communal harmony and friendship in Dubai. You will find different communities thriving here and blending retaining their beauty. The global village is a huge carnival of amusement parks, souvenirs, restaurants and food carts. It has several information kiosks and currency exchange booths to facilitate the convenience of visitors.
Also read: Free Things to do in Dubai
Dubai Fountain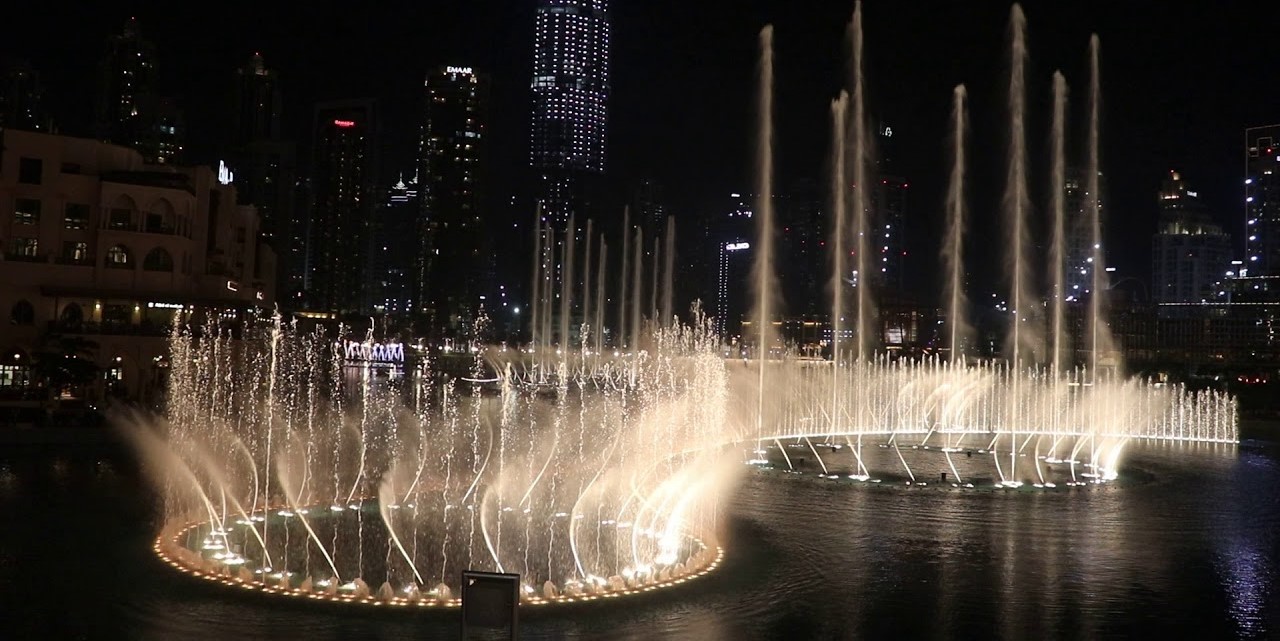 This fountain is the world's largest choreographed fountain in the world. It is perfectly set between Burj Khalifa and The Dubai Mall. You can even take a boat ride here while the fountain swings to the tunes of world-famous musicians. The musical fountain show is a free watch but timings will vary during Ramadan. You can catch shows in the morning and evening. Dubai Fountain has many titles to its name. There are special view points marked on the foot over bridge and nearby restaurants.
Dubai Miracle Garden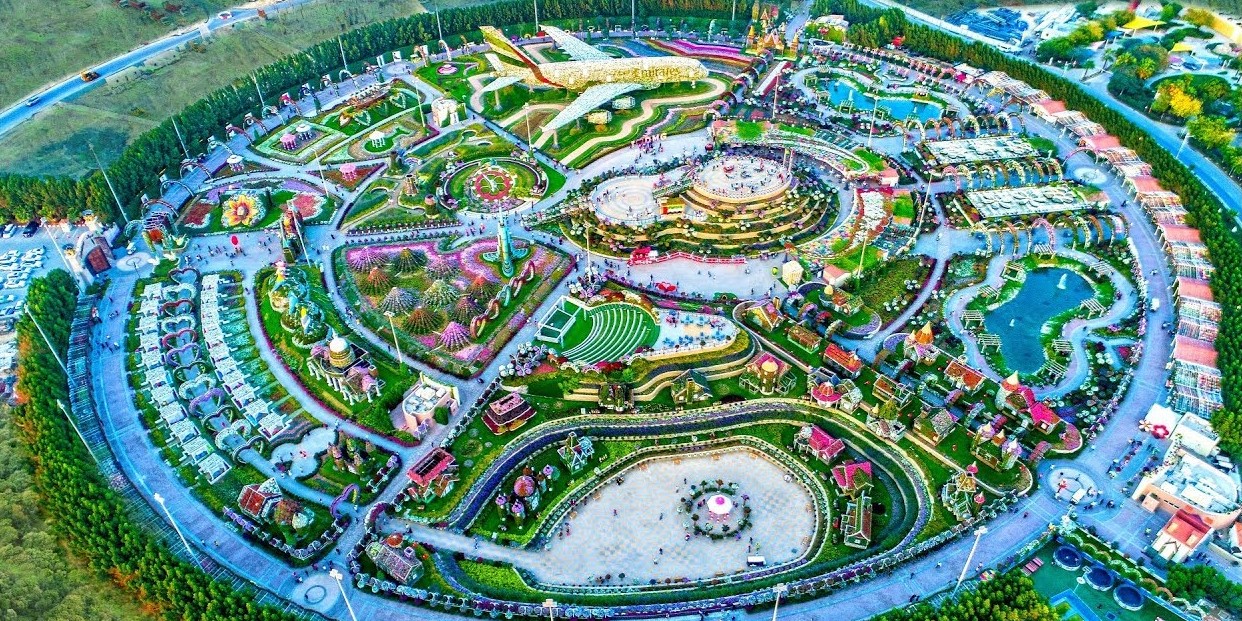 This attraction will come as a surprise to you. A land full of colourful flowers blooming in the middle of a desert is a sight to behold. This attraction has world record titles to its fame. Usually, in summers this garden gets low footfalls. But in spring, you should not miss this attraction. This place holds giant themes of cartoon characters. Kids love this place as it also has the largest butterfly garden in the world.
Read also: Dubai Tourism - Discover The Most Loved Tourist Destination
Dubai Frame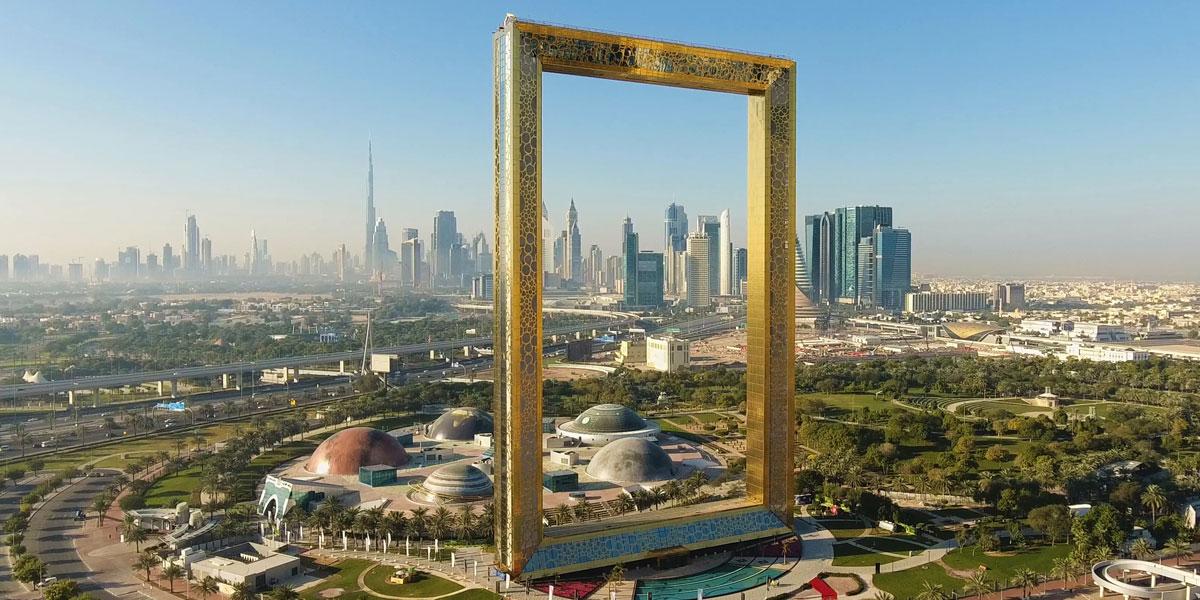 A concept of standing at one place where you can see the past and future of a city is an interesting one. Dubai Frame is a huge frame constructed to attract visitors to experience the Old and New Dubai. You can slide through an elevator from the inside of the frame and view the city from observation decks. Dubai Frame is one of the top attractions of Dubai.
Legoland Dubai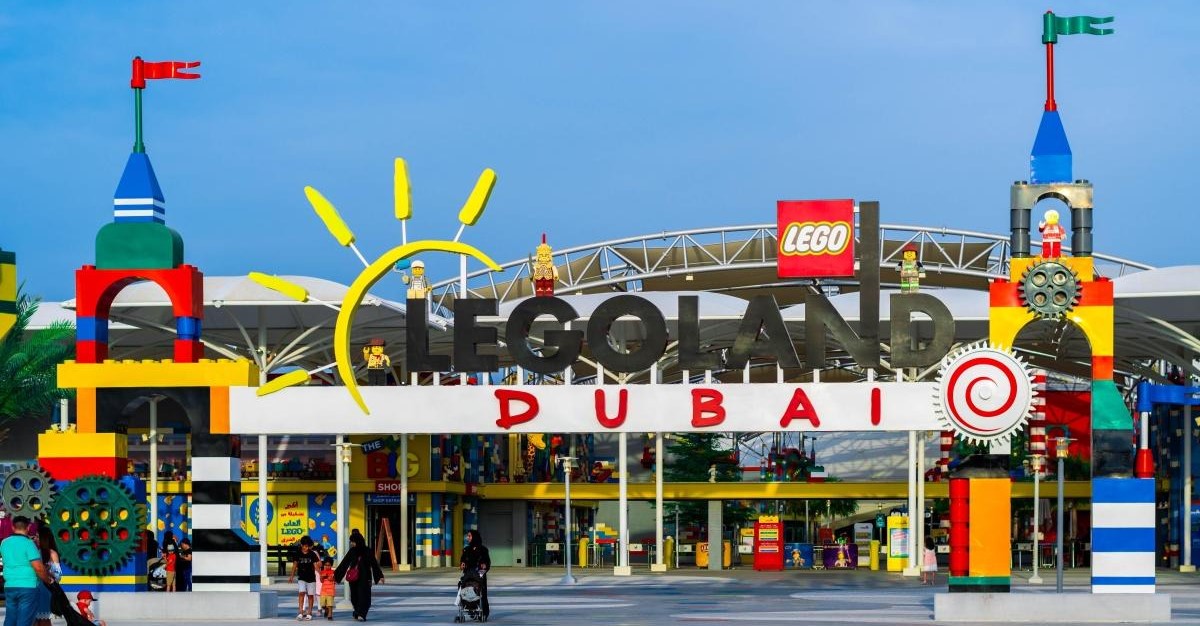 Dubai loves kids. And kids love Dubai. Have you ever imagined king-sized lego blocks that you have to lift and create a concept? You can do that here. This theme park is designed to let kids enjoy their vacation in their style. This park has over 40 rides and 6 themed lands purey made for kids to enjoy. The entire park is built with Legoland mini bricks. The park is dotted with many food spots to fill in those tiny tummies with delicious food.
IMG World of Adventures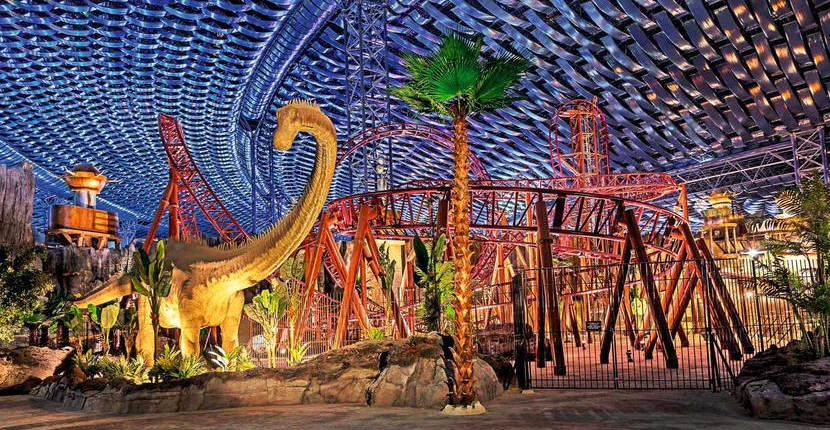 This park is for those who are seeking a high adrenaline vacation. Fun rides themed tours, CN and Marvels have come with this exciting concept for children and teens. IMG is the world's largest indoor temperature controlled entertainment destination in the world. It even has a 7-star comfort multiplex with food and retailing options. It even engulfs one of the best spas in the country.
Ski Dubai
This will be an unexpected experience in the middle of the Dubai desert. Temperatures here are below -2 degree celcius. Ski Dubai is an internally controlled temperature ice skating rink. The only one in the Gulf to date. Penguin Show is the most beautiful experience here. It is situated in The Mall of Emirates. So you will find a lot of shopping and other options here while you experience skating with penguins.
Dubai is full of surprises. And the list is going on. So make your travel plans with IDV and experience Dubai as never before.
Travel Safe!