The United Arab Emirates roars with their grand vision, mind-bending architecture and attractions shaped with futuristic concepts. Lesser do we know that UAE has contributed immensely to the worship places within the country.
Mosques have been raised and maintained with utmost dedication and expertise. From the largest to the oldest, many emirates of UAE have domes surrounded by spiking towers that call out for prayers daily. With unique craftsmanship and breathtaking architecture, mosques continue to mesmerize visitors. You can always ask for UAE packages that can accommodate visits to the UAE mosques. While applying for Dubai Visa online, you can seek assistance for the same.
If you wish to have a seamless experience for UAE visa, Dubai visa and UAE tour packages, just drop a message at www.instadubaivisa.com. The 24x7 chat support team will reach you in no time.
Mosques in the UAE are not only raised artistically, they blend very well with their surroundings. While on your visit to the UAE, do not miss out the following iconic mosques of the country:
1. Sheikh Zayed Grand Mosque, Abu Dhabi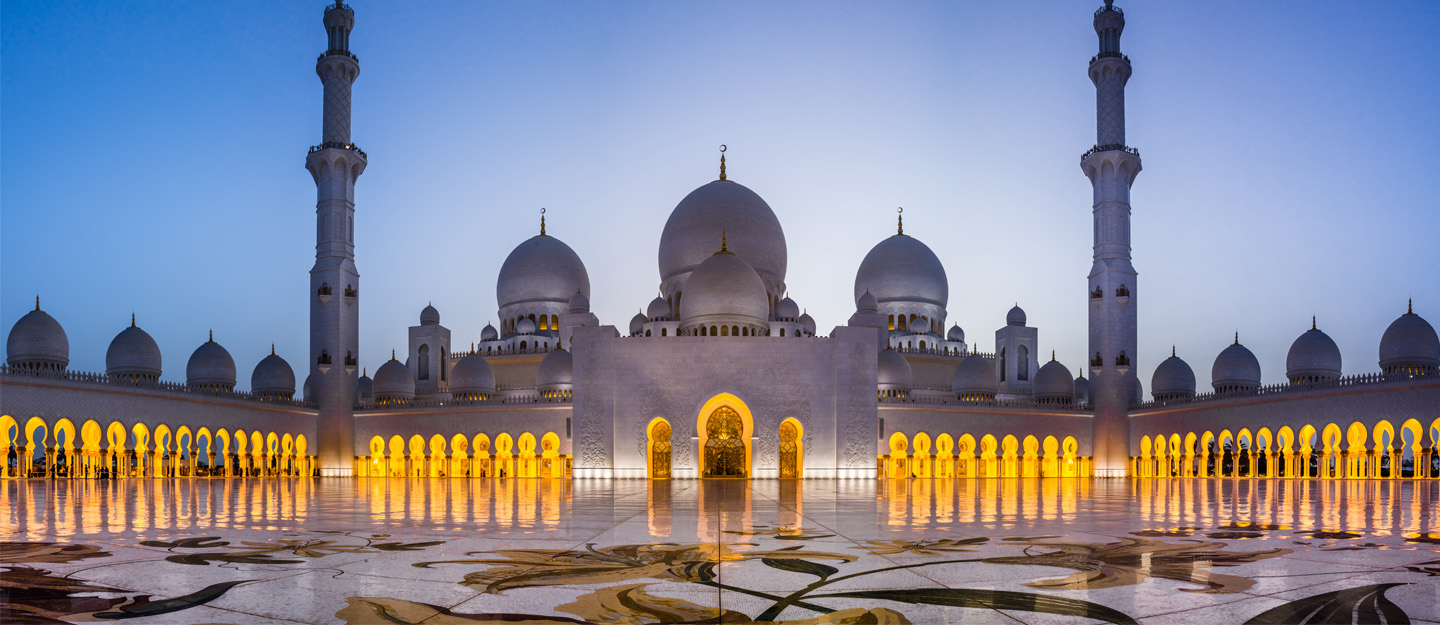 Bathed in exclusive white marble, this divine place is worth the visit. We highly recommend our customers to pay a visit here. This mosque is a jewel in the crown of Abu Dhabi. Every angle that your vision covers has an artistic journey to narrate. Many visitors visit the `emirate only to take a tour of the mosque. Here the resting place of the previous ruler of the country can be found. The mosque is open to Muslims and non-muslims. But a decent dress up is expected. At the entrance, the assistance of shawls and abayas are available. This place seems like out of a movie.
Read also: News - Dubai Starts issuing Visit Visas to more Nationalities
2. Sheikh Fatima Bin Mubarak Mosque, Mohammed Bin Zayed City, Abu Dhabi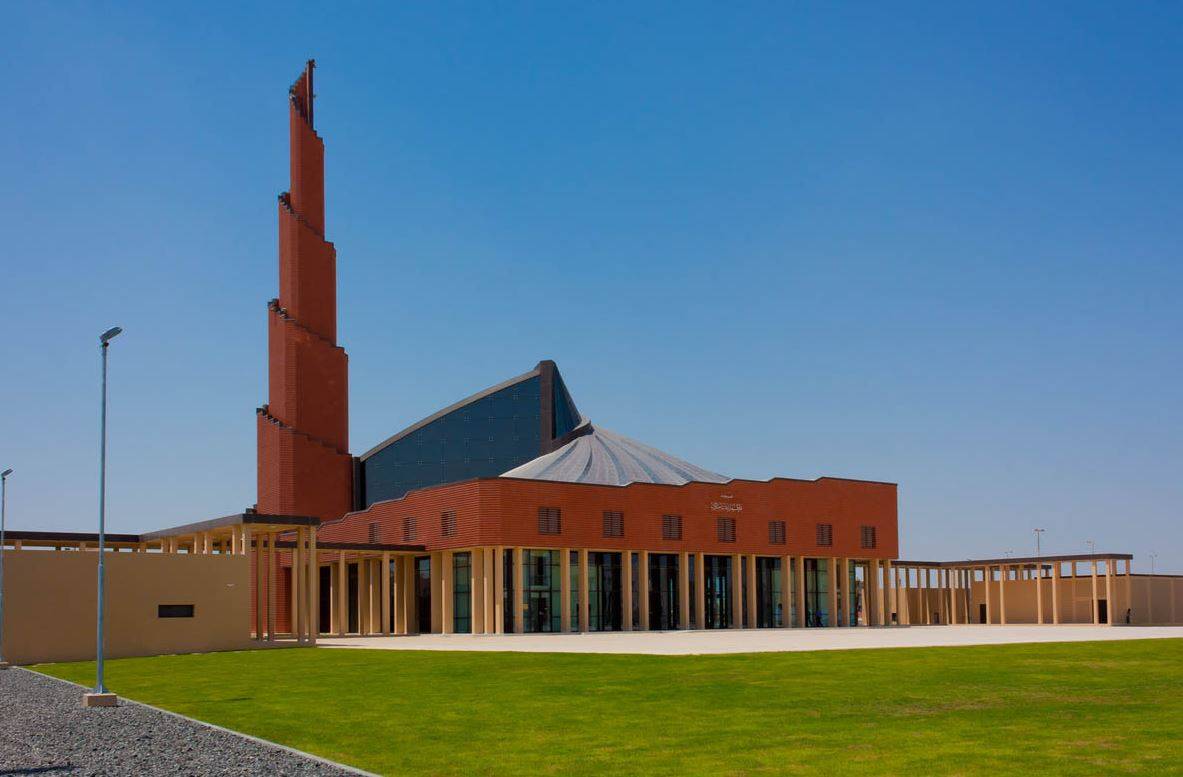 Usually, mosques are raised keeping the traditional architecture in mind. But this one stands out of the conventional way. Its futuristic look makes it a must-visit as it is a unique worship place that is designed in a not so common way. The mosque was built in 2011 and can accommodate more than 5000 worshippers. Its unique spiralling dome and beautifully crafted minarets make it stand out from the rest.
Read also: Today, the World Needs Sensible Travelers… Are you?
3. Al Salam Mosque, Barsha, Dubai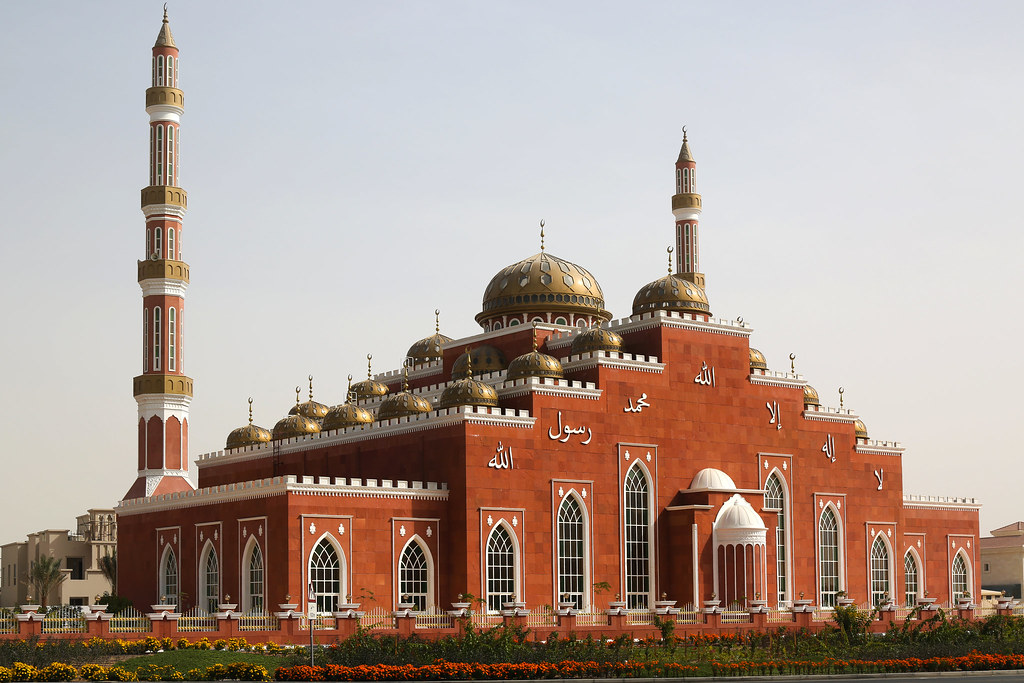 Perfectly situated behind the Mall of the Emirates, Al Salam mosque deserves a space in the top 5 of our list. The not so common appearance and location makes it an important architectural wonder. Bathed in a reddish-pink ensemble, the architecture of Emiratis, Andalusian and Ottomans are prominent and beautiful.
Read also: Do I need a Confirmed Airline Ticket to get my Visa?
4. Al Noor Mosque, Sharjah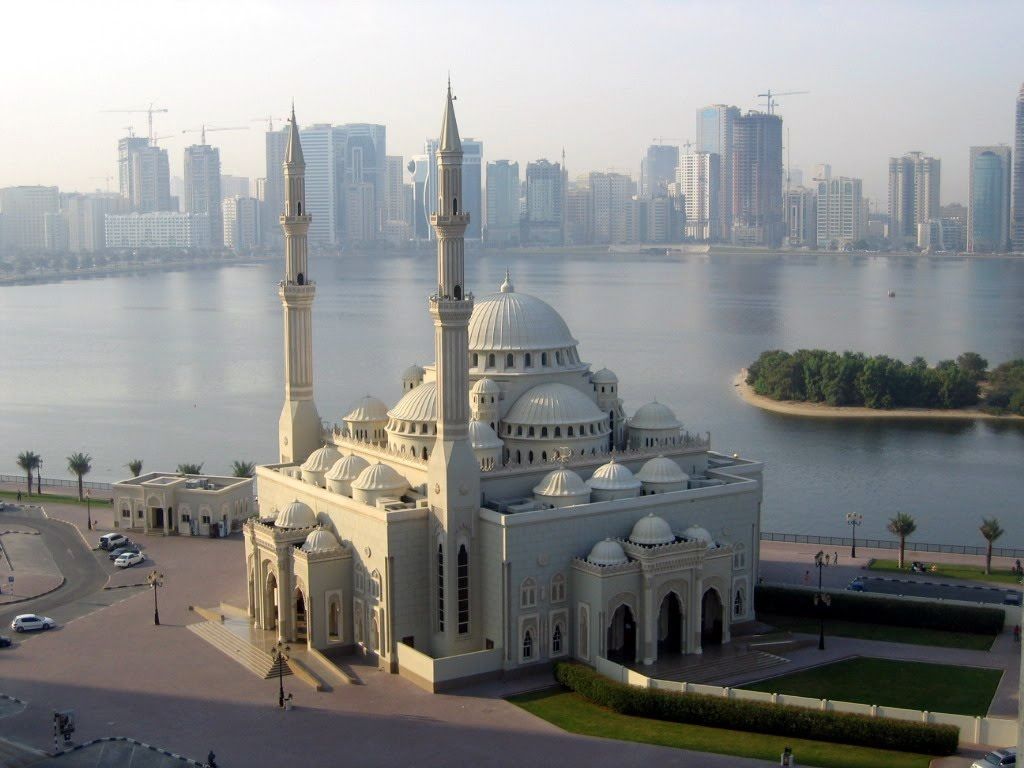 Built on the sea-kissed angle of Sharjah, Al-Noor Mosque is a divine beauty at night. With beautifully lined light posts and strategically placed towers, this mosque owns 34 domes. Over 2000 worshippers can offer their prayers in this Turkish and Ottoman architectured structure. This worship place is open to non-muslims.
5. King Faisal Mosque, Sharjah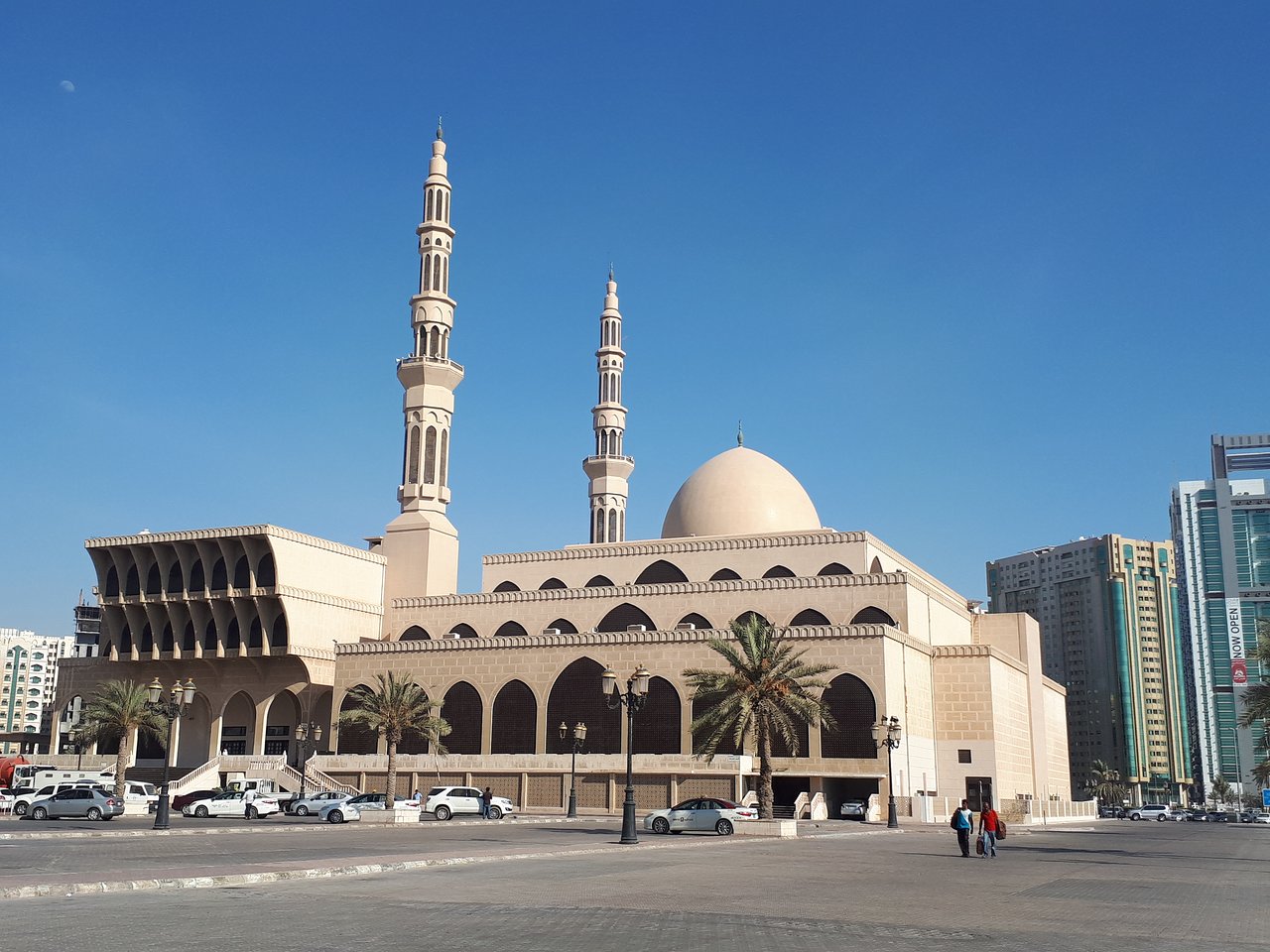 Sharjah is the Cultural Capital of the country. This emirate hosts iconic and beautiful places to offer worship. Not just the worshippers but visitors pay visit to such mosques as some of them act as Islamic Learning Centers too. King Faisal mosque was designed by a Saudi Arabian architect. His intention to keep the design simple was to offer peaceful prayers to God without distractions. The immensely huge courtyard is resting on pillars that also guide people to maintain straight rows while doing their prayers. With a capacity of 17,000 people, it is the second-largest mosque in the UAE.
6. Masjid Al-Badiyah, Fujairah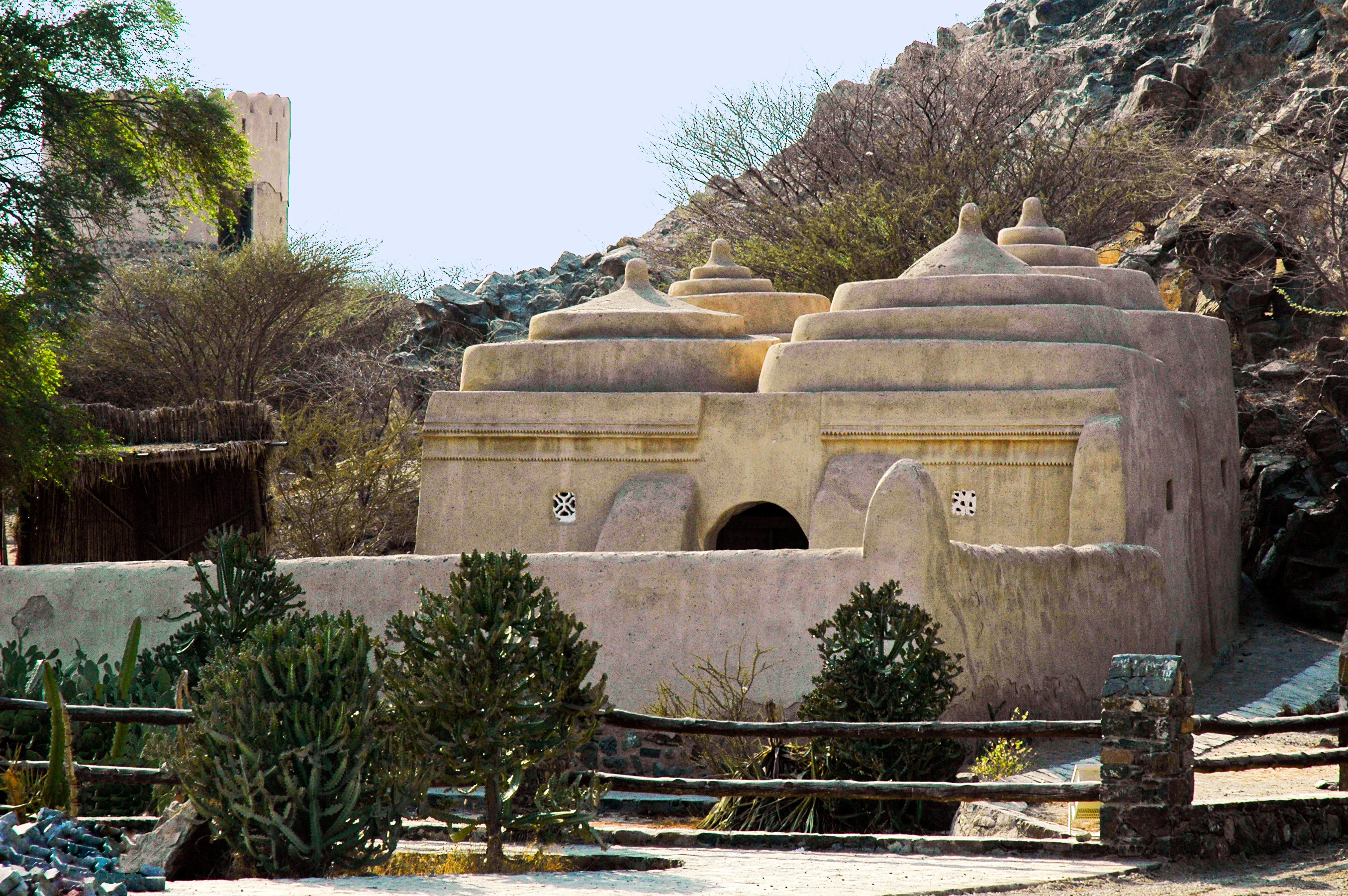 If you wish to visit mosques in the UAE, you can't miss this jewel from the past. Masjid Al-Badiyah is the oldest mosque in the country. Raised in 1446, the mosque is an evident example of the Ottoman period. The mosque evokes the type of structures built in the previous ages of Islam and is still used today for worship.
7. Iranian Mosque, Bur Dubai, Dubai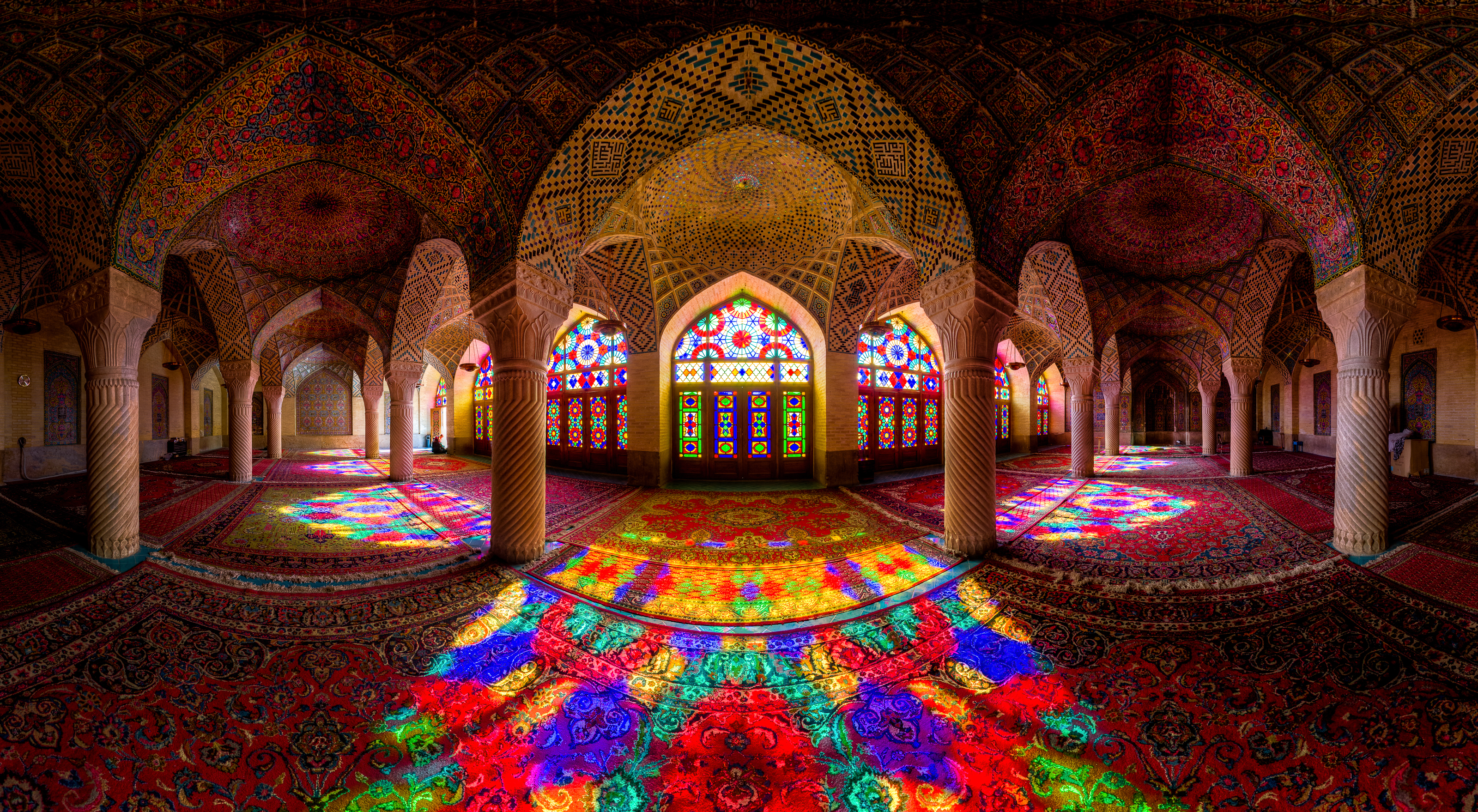 We all know Dubai holds brow-raising structures that lure tourists every year. So, we strongly recommend not to miss the Iranian Mosque. The traditional azure worship place is located in Bur Dubai. It is the only Iranian Mosque in Dubai. Closely placed to the Jumeriah Mosque, it holds a library with over 14000 books full of knowledge and culture. The Persian influences in its architecture are out there that creates an amazing mosaic of hues. You can always seek information on the weekly tours conducted by the Sheikh Mohammed Centre for Cultural Understanding for non-muslims.
8. Jumeriah Mosque, Dubai
One of the most visited attractions of Dubai is the Jumeriah Mosque. It is the first mosque that opened its doors to non-muslims, thus promoting Islamic religion and culture. Built-in 1970, it is the most photographed mosque in the UAE. It clearly survives the Fatimid tradition and broadcasted Adhan on TV years ago. Tourists can take tours to the mosque for better insight and understanding of the structure and teachings of Islam.
Read also: Eye-Opening Facts - The Atlantis, Dubai
9.  Rahman Siddique Mosque, The Palm, Jumeriah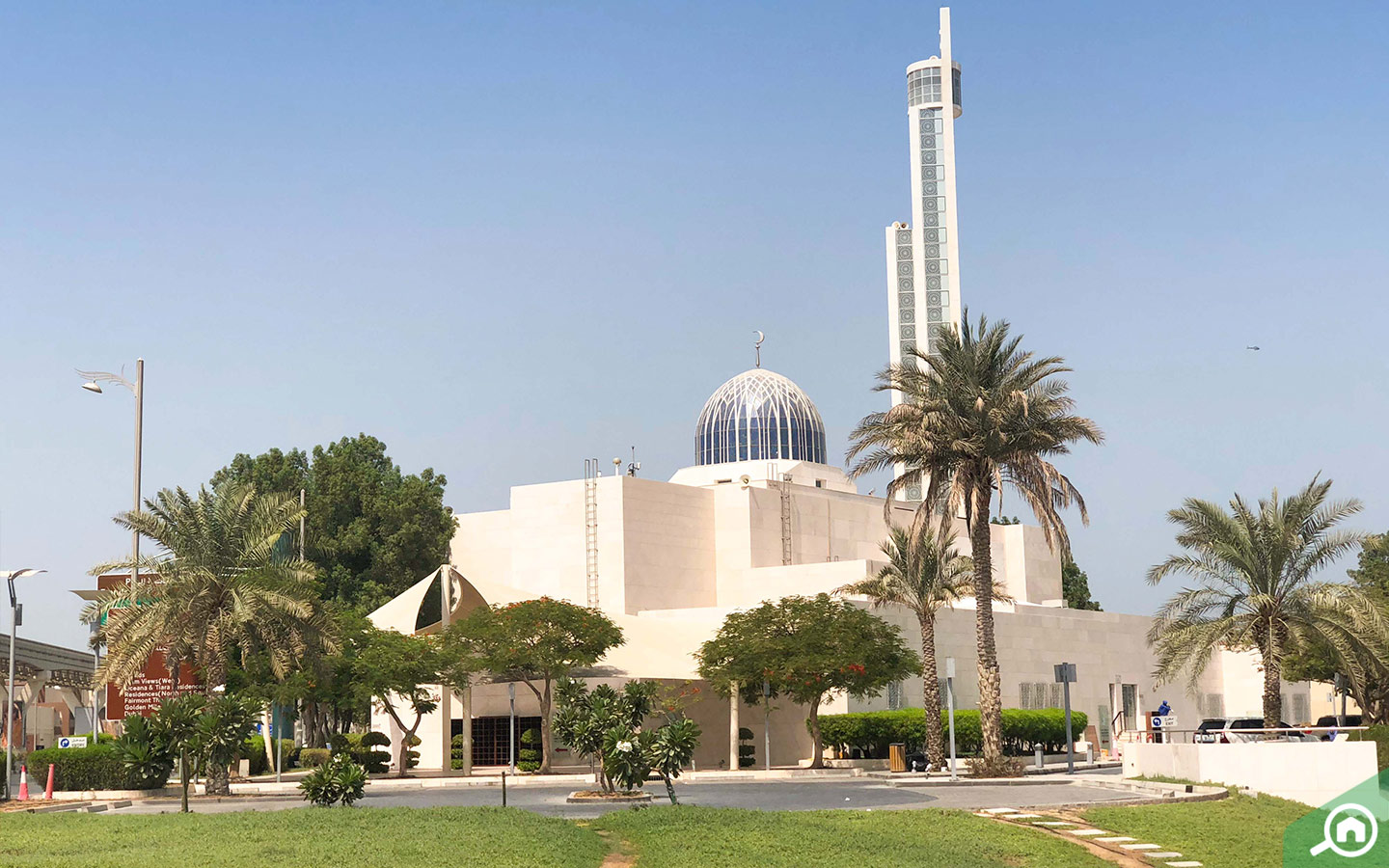 Mosques in this country are conceived and designed with different dome structures and minarets. But this mosque matches its surroundings on The Palm. It has succeeded in winning hearts as it comes in steel and glass looks. But it surely evokes the peace which is an eminent requirement, post prayers.
Read also: Top Luxury Experiences in Dubai
10. Masjid Al-Rahim, Dubai Marina, Dubai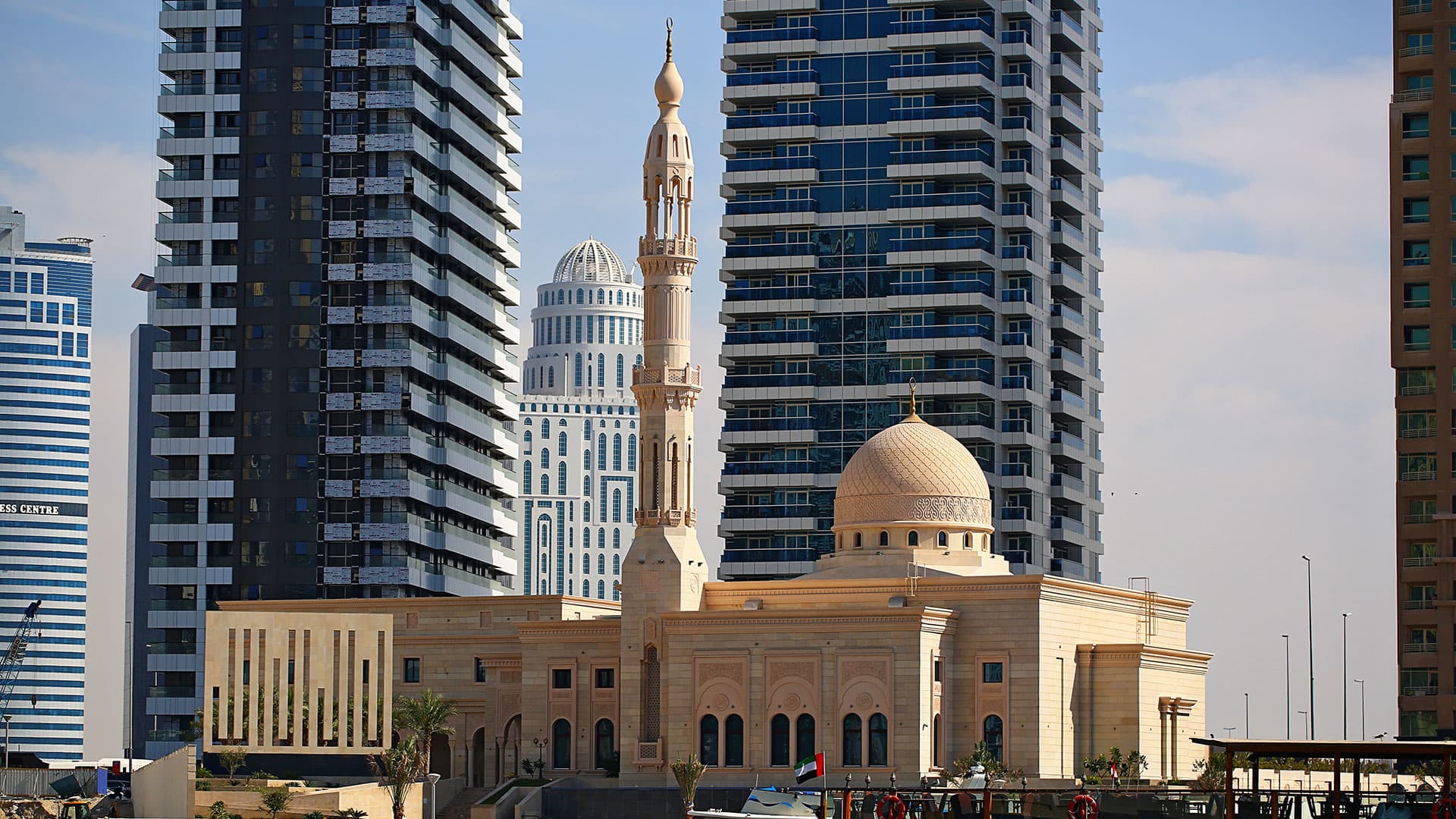 A beautiful structure that captivates tourists and visitors with its Calligraphy art. The interiors are exclusive in white and gold detailing. You will spot beautiful chandeliers with calligraphy art alongside the outside edges of the mosque. Its beige exteriors narrate the conventional form of mosques built ever.
Your UAE visit is incomplete without including the above in your itinerary. This metropolitan has struck a perfect balance between traditional and modern lifestyle.
Travel Safe.