Dubai has always been synonymous with an extravagant lifestyle. Its princely poise to showcase record breaking spikes has always been the talk of the town. The upcoming Dubai Expo 2020 is already roaring with its vougish pavilions crowned with an aristocratically shaped dome.
Amidst such a sparkling Dubai skyline, who would ever imagine that Dubai could be enjoyed without burning a hole in your pocket? Yes, you can reap to the maximum by kicking your heels on the Dubai run. 
I give you Free things to do in Dubai that will add value to your itinerary:
1. Beach Benefits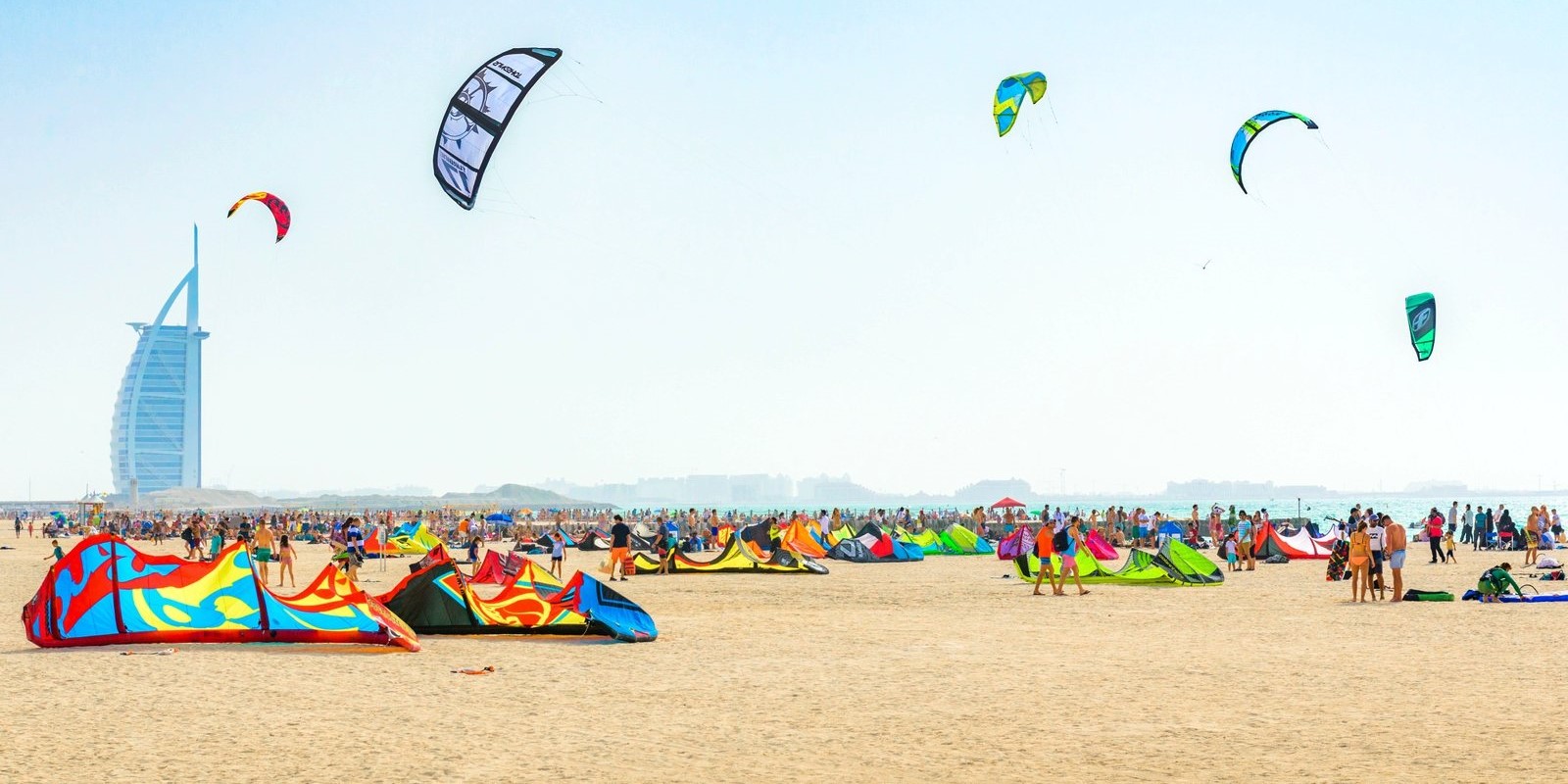 UAE is surrounded by the Arabian Sea giving it the most beautiful beaches in the world. Locals enjoy beach spots with picnics, barbeques and beach activities for the family. Beach benefits top our list as different emirates with different beaches have different benefits to offer. For eg, Jumeriah Beach, Dubai is considered as the most pristine beach of UAE. You can enjoy, relax, go for free yoga classes and take pictures to load your Instagram. Kite beach, Dubai is loaded with kite flying activity all day long. And all this at no cost. Many beaches host free events in Dubai to raise awareness or for charity. These events can be enjoyed at no cost at all. Beaches get lit up at night with the Arabian barbeque culture and bonfire. You can opt for this on a Valentine's Day or a memorable evening while on a Honeymoon in Dubai.
2. Picture Perfect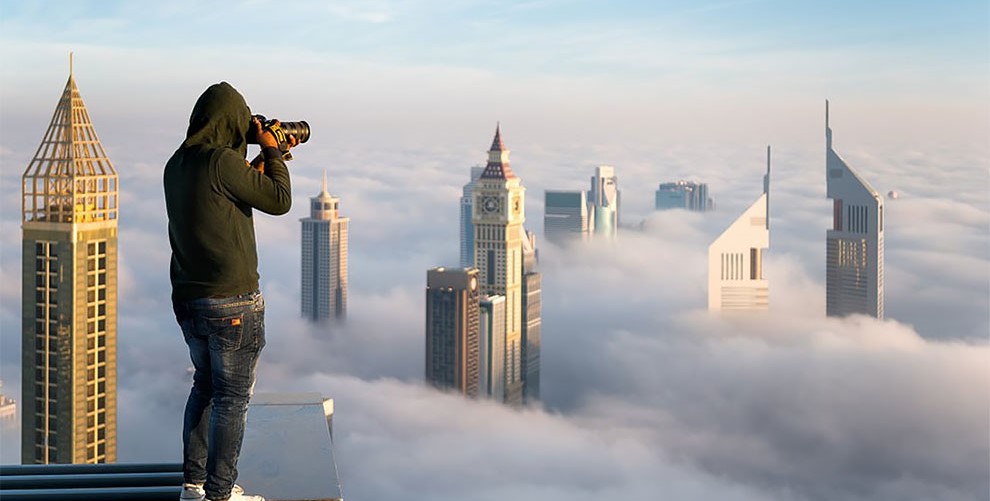 Dubai is the most instagrammable destination in the world. It has and continues to give your phone gallery the most scenic and beautiful pictures, all free of cost. Many places in Dubai are photogenic, thus proving to be a paradise for lens lovers. Your camera is free to romance with Burj Al Arab, Burj Khalifa, Dubai Fountains, Love Lakes, Dubai skyline, La Mer, man-made islands, beach sunsets, luxurious cars – all at no cost. 
Must read: Top 11 Things to Do at Dubai International Airport
3. Art Affection and Museum Minds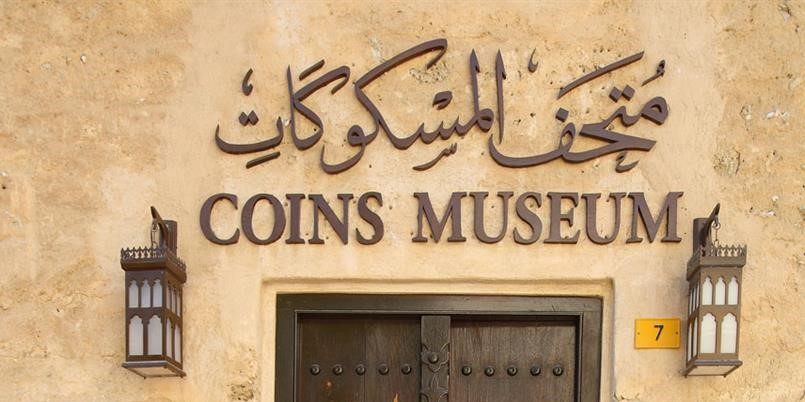 Dubai is an art lovers haven. It is loaded with museums where entry is absolutely free. Many display artifacts, sculptures, paintings, and scriptures depicting the old essence of Dubai. Museums like the Coin Museum or the Al-Fahidi District have free entry to explore the artistic heritage of the UAE. Dubai Museum showcases exhibits like pottery and stone items of the pre-oil era. You can even find and admire street art at various avenues in Dubai. Calligraphy fans can enjoy free entry to the Calligraphy Museum to admire and explore new styles of Arabic calligraphy. You can attend workshops too. Henna art is another famous artist that can be enjoyed and learnt at many souks and stalls outside malls. Many of them are complimentary or extremel cheap to learn or apply.
4. Souk Sojourn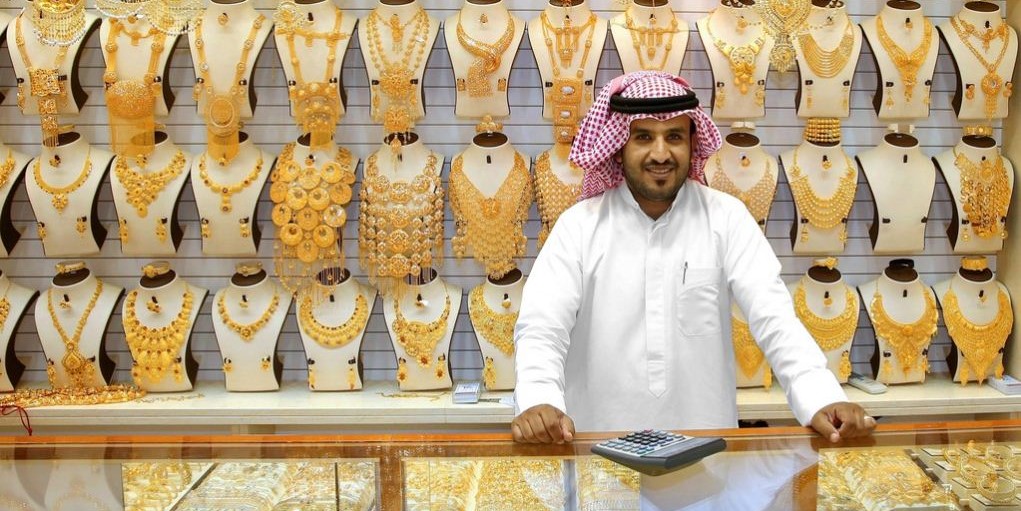 The traditional shopping malls in Dubai are its bespoke Souks. There are souks for almost every traditional item. And the entry is absolutely free. The world famous Gold Souk, Diera evokes tales of Arabian regality. The Perfume Souk, Diera rests with traditional ittars where you can sample for free. The Spice Souk, Diera will attract your nose with exotic and homegrown spices. And if you need a wardrobe therapy, hit the Textile Souk, Bur Dubai. Souk Madinat, Jumeriah is about a luxury nest of posh stores. Antique furniture, rare art pieces, souverniers ornate this beautiful alley. All entries are at no cost. To be apart of the most bizzare events, hit the Camel Souk. Dressed in traditional attires, camels are sold here through bidding. Carpet Souk, Diera is an Arabic speciality. You can find and admire various designs and styles of weaving here.
5. Architecturathon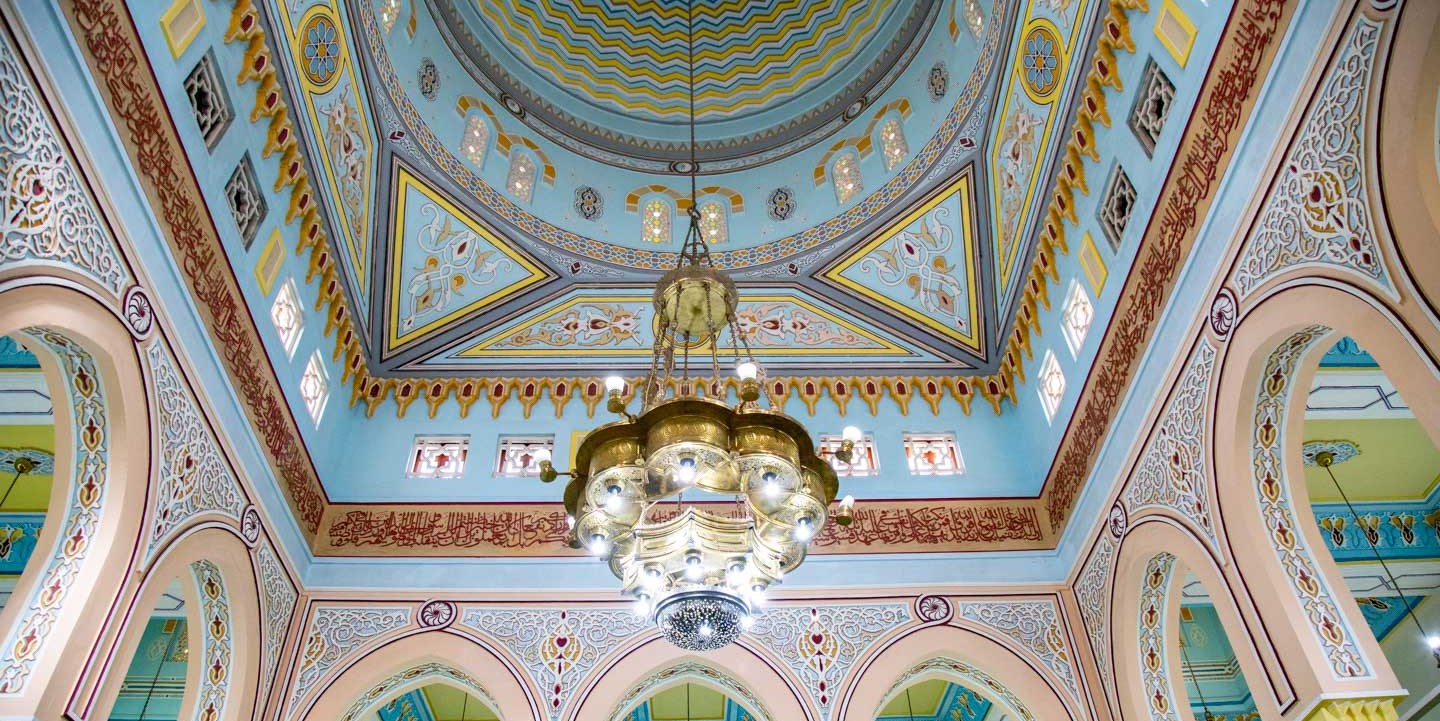 An architecture holiday is not complete without Dubai. Be it traditional heritage building or iconic modern skyscrapers or boutique hotels- architecture gets bigger and better in Dubai. Highly engineered structures with challenging features invite many curious visitors to learn and aspire in architecture. With the upcoming Dubai Expo 2020, architecture elevates to a level never dreamt before. Every building in Dubai irrespective of the purpose is an architectural treat. Many buildings can be visited and admired free of cost including high end malls and luxurious nests. The mosques in Dubai are beautifully curated with Ottoman architecture and Medieval architecture. Jumeriah Mosque is the most loved mosque of UAE. While The Guru Nanak Darbar building in Dubai is a treat to the architect in you. Your architecturathon will never end in Dubai.
Also read: Classic Wines at Dubai Duty-Free not to be Missed
6. Desert Drift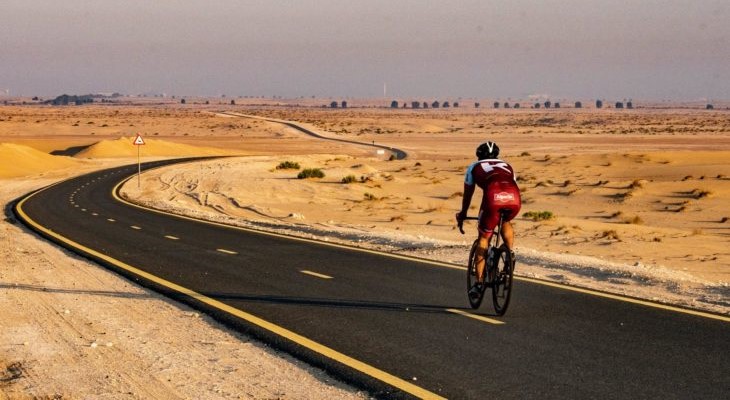 Imagine cycling through the desert absolutely free. Yes, you can snake your way by taking a bicycle from Al Qudra. This is one of the most loved activities visitors go for in early mornings or evenings. Fossil Rock is another unforgettable experience that you should add to your trip. Sit with the ancestors aging 80 million years and enjoy clear blue skies paired with pristine deserts. You can carry you quick bites with you while on a desert drift. Don't miss to indulge yourself in Love Lakes. Spreading love in the middle of Saih Al Salam Desert, your visit here is absolutely free. It even houses rare breeds of birds, fishes and other creatures.
Also Read: 9 Best Events You Would Love to Attend during Dubai Holidays
7. Nature Nap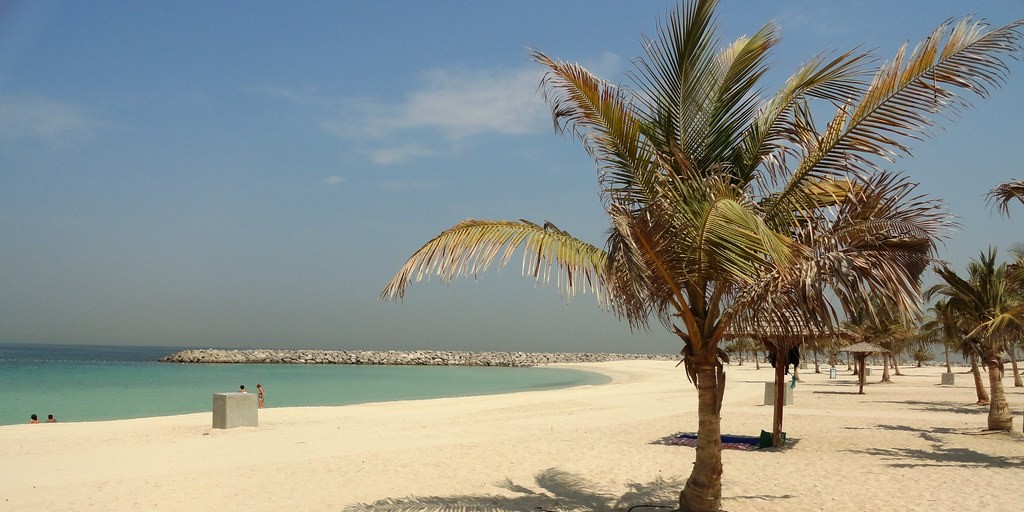 While on your high spirit Dubai trip, you might need to relax in the afternoon or just take a nature nap - Dubai has patched itself with beautiful and highly maintained parks. These parks at strategically placed at a short distance or beside big attractions so that visitors can recharge. Most of them have free entry. Many of them are curated for children with swings and rides too. Yes, these are free too. Creek Park, Marina Park, Al Mamzar Beach Park, Al Barsha Park, JLT Park and so many more have not only a free entry but also provide lush green beds to relax and have fun with. They have been created with sustainability quotient so that they empower the city's needs without harming the environment. These parks can be your free picnic spots.
Also Read: Dubai Tourism - Discover The Most Loved Tourist Destination
8. Mall Meander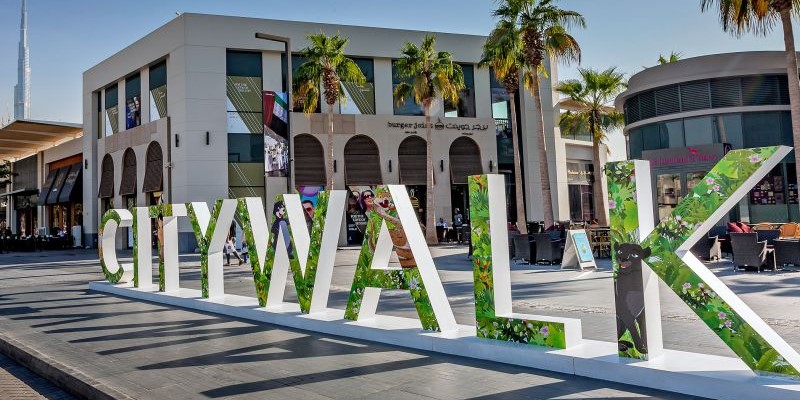 Dubai has built the most extravagant malls loaded with umpteen actions. This king size mall comes with record making ice skating rink and a huge number of window shopping activities absolutely at no cost. Dubai Mall has iconic statures which can be seen and admired at no cost. City Walk Mall, Jumeriah is the most instagrammable mall in Dubai. Here you can not only admire the architecture of the mall but you can experience stylish boutique stores of the most expensive brands around the world - absolutely free. Dubai Creek Mall is located at the beautiful waterfront with a soothing Canal walk. Mall of Emirates is to enjoy exclusive sales on high-end brands. Your family can spend the whole day at the mall to enjoy various activities and sumptuous food. To adore the Italian era village ambience, Mercato Mall, Jumeriah is a sure stop by. Your visit at Mercato will elevate as you drop by the designer bakeries and aspire from the food art.
Do take an abra ride on the Arabina waters to explore the fishing trade of old Dubai.
Dubai has a plethora of life to offer without thinking about money. You and your family can enjoy the worth of being in Dubai with the above list of grabs.
Also explore "Dubai Food Festival 2020": A Melting Pot of Taste, Culture and Flavour