Our recommended pick list for honeymooners heading to Dubai
As the world's most electric and luxurious destination, Dubai has excellent choices to offer to honeymooners. These choices enable much in love couples to unwind and enjoy their martial bliss. A beautiful range of stately spas to luxurious desert safaris to romantic dinners to trilling activities - Dubai has a separate list of couple-loving acivities and stays to enrich for a lifetime.
If you are ready to tie the eternal know with your loved one, your honeymoon destination Dubai will surely be one of its kind. We give you the best ideas to spend your Honeymoon in Dubai:
To make a stylish start, you can undoubtedly opt for the Presidential Suite at Meydan Hotel. With a private pool, lush garden, hair dressers, couple spa and an end to end view of the world richest horse race - Meydan Hotel promises a cozy stay for the newly-wed. Complimentary airport transfer in a grand limousine and your private butler will add an experience of a lifetime.
"Your seamless getaway"

 - Al Maha Desert Resort & Spa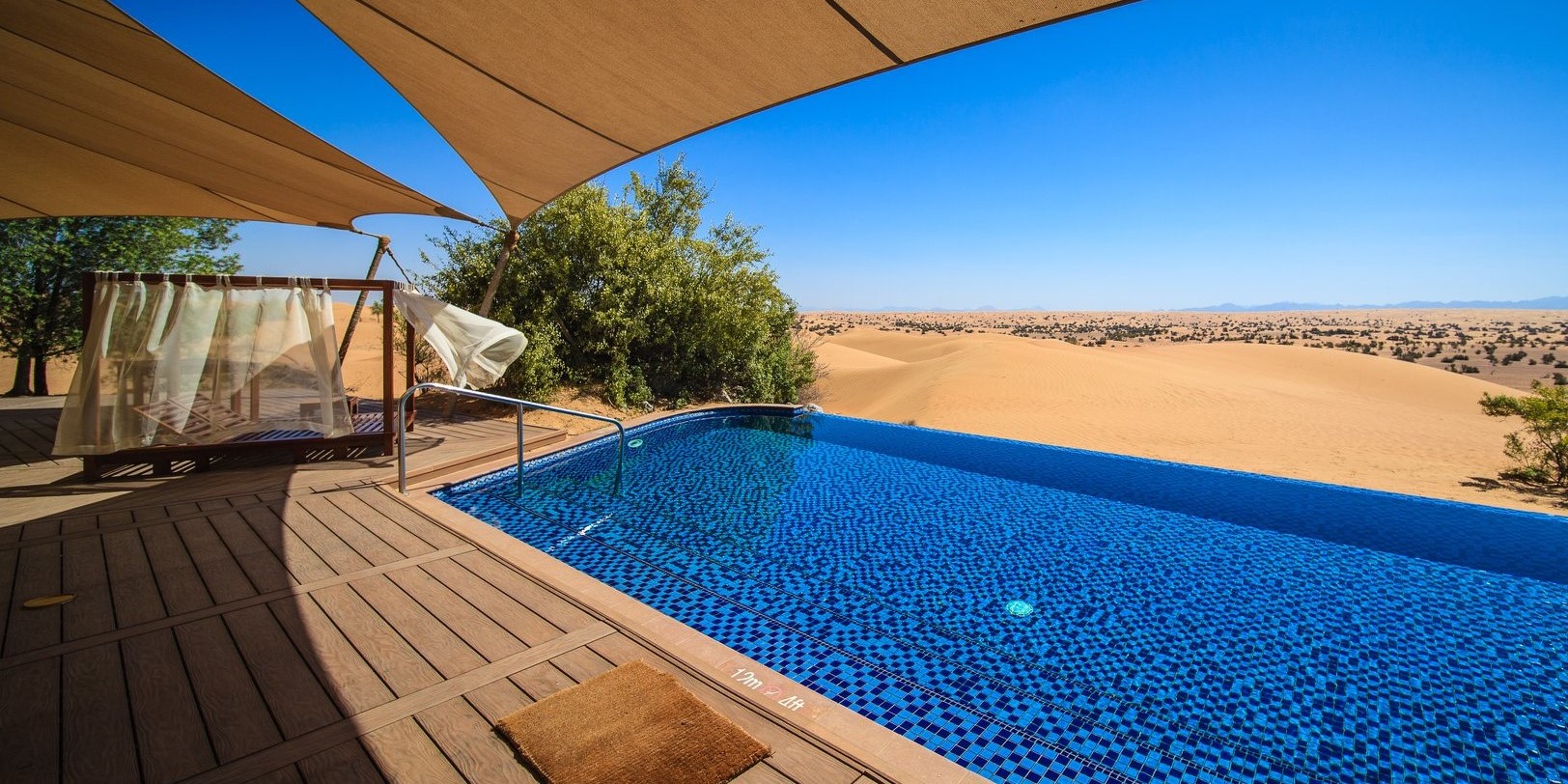 Set in the middle of the dusky sand dunes, Al Maha Resort offers a unique experience to couples looking for a luxury that is personified. Surrounded by endless Middle-East deserts, your stay will surely give you undisturbed privacy in Beoudin themed suites. Ornated with local handicrafts and traditional living, you will sink into the authenic luxurious Arab stay. Couples are usually stunned with the luxury quotient in the middle os the desert. A private pool overlooks the open arms of the desert with camels and shrubs welcoming you. A Beoudin tented set up with a private meal deck and private butler will make you crave for more. Don't miss the spa for couples as it will enhance your stay.
"You deserve this luxury"

 - Jumeriah Sabeel Saray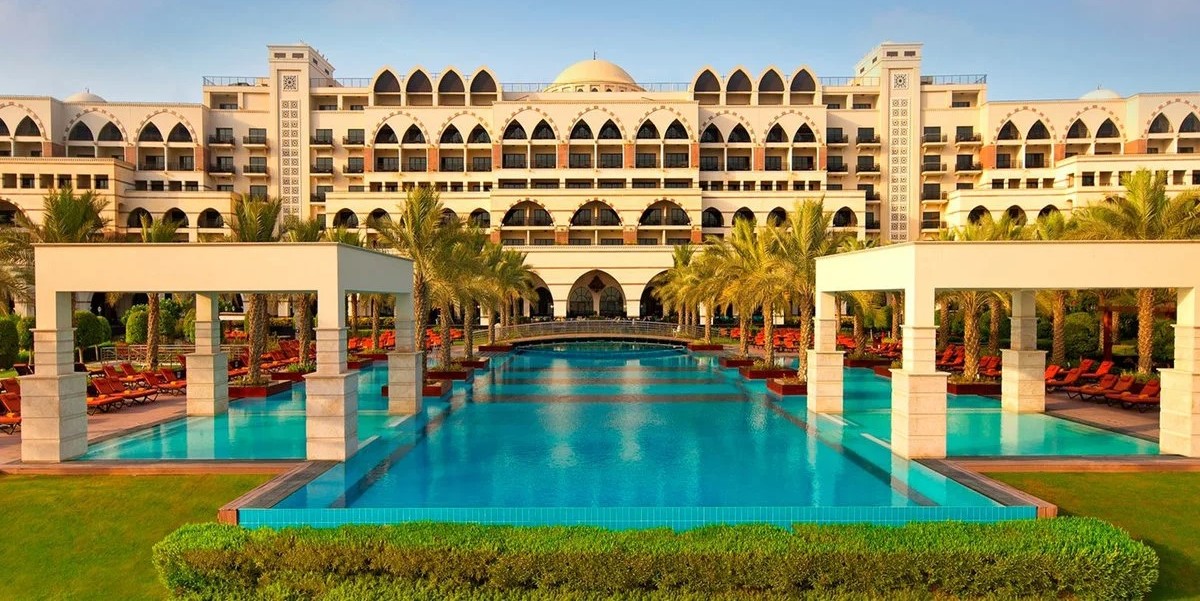 Regally style bedrooms, walk-in closets, sheer marbled bathrooms and a luxuruiois spa - your stay at Jumeirah Sabeel Saray will be elegant and classy. A private sauna, private butler and amenities from London will add shine to your stay. The terrace is the most romantic place as it opens to incredible sea views where your privacy is protected. Ottoman inspired interiors with over the top services will make your stay the most incredible in life.
Read also: 6 Topmost Luxury Hotels in Jumeirah - Dubai Hotels
"Royalty like never before"

 - The Palace Downtown Dubai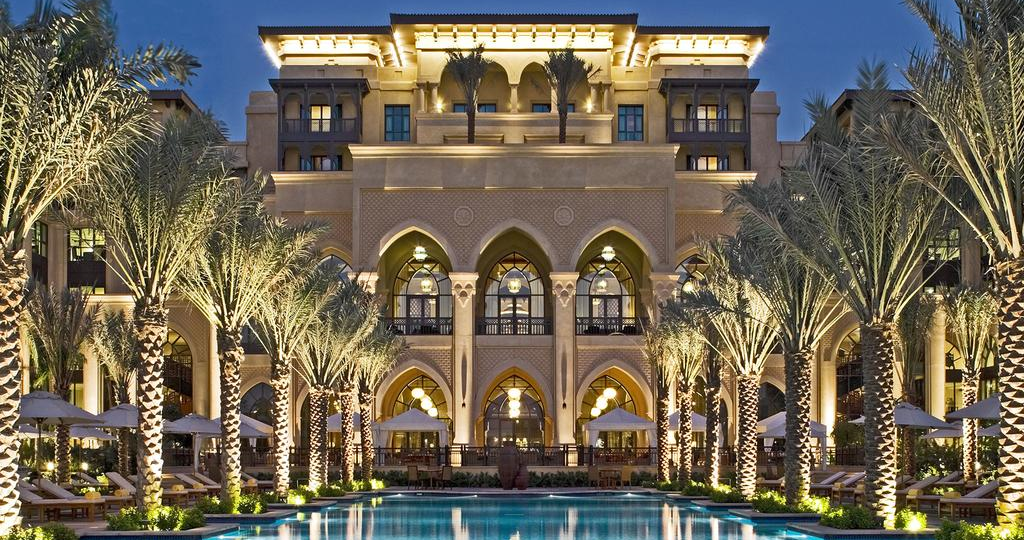 Crowned on Burj Khalifa lake, Palace Downtown Dubai stands with opulence to seek your attention. Coming out of the Arabian Nights fairytale, your stay here is facilitated with a jacuzzi, Burj Khalifa views, open private terraces and over-the-top services - all giving you a stay like never before. Its stately interiors will give you a princely stay with fairytale patterns making all around you look and feel beautiful. 
Read also: Dubai Tourism - Discover The Most Loved Tourist Destination
"An impressive rendezvous"

 - Four Seasons Resort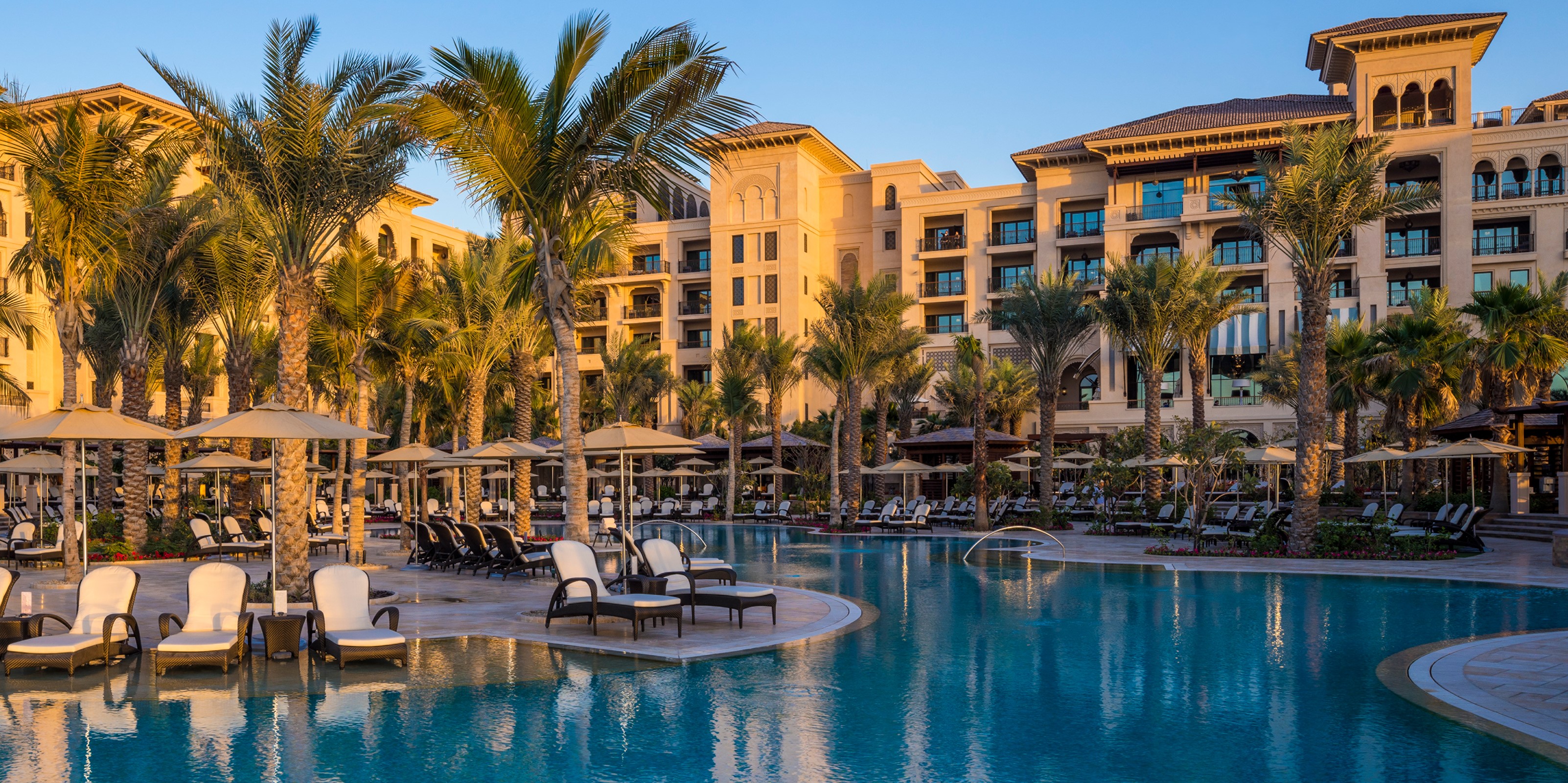 A stay with a wide view from the outside ornated with white marbled floor narrated oodles of luxury to impress you.  Your stay here is adorned with walk-in closets, spacious bathrooms, a live-station kitchen and a private spa. You are showered with high-end services and an incredible stay at Four Seasons.
"Dine with the romantic Arabian waves"

 - Pierchic Restaurant
When romance is in the air, your moment of love is lived to the optimum. Uninterrupted azure views are lived with fine dining at Perchic. As Burj Al-Arab greets you, Perchic is a postcard setting in the middle of the Arabian waters. With waves whispering your ears in the open set up and you sitting with your lovedone in front of you, dinner at Perchic is a must for honeymooners. Let silence do the talking while you enjoy world class sea food here.

Read also: Food Festival in Dubai 2020
A Yatch Escape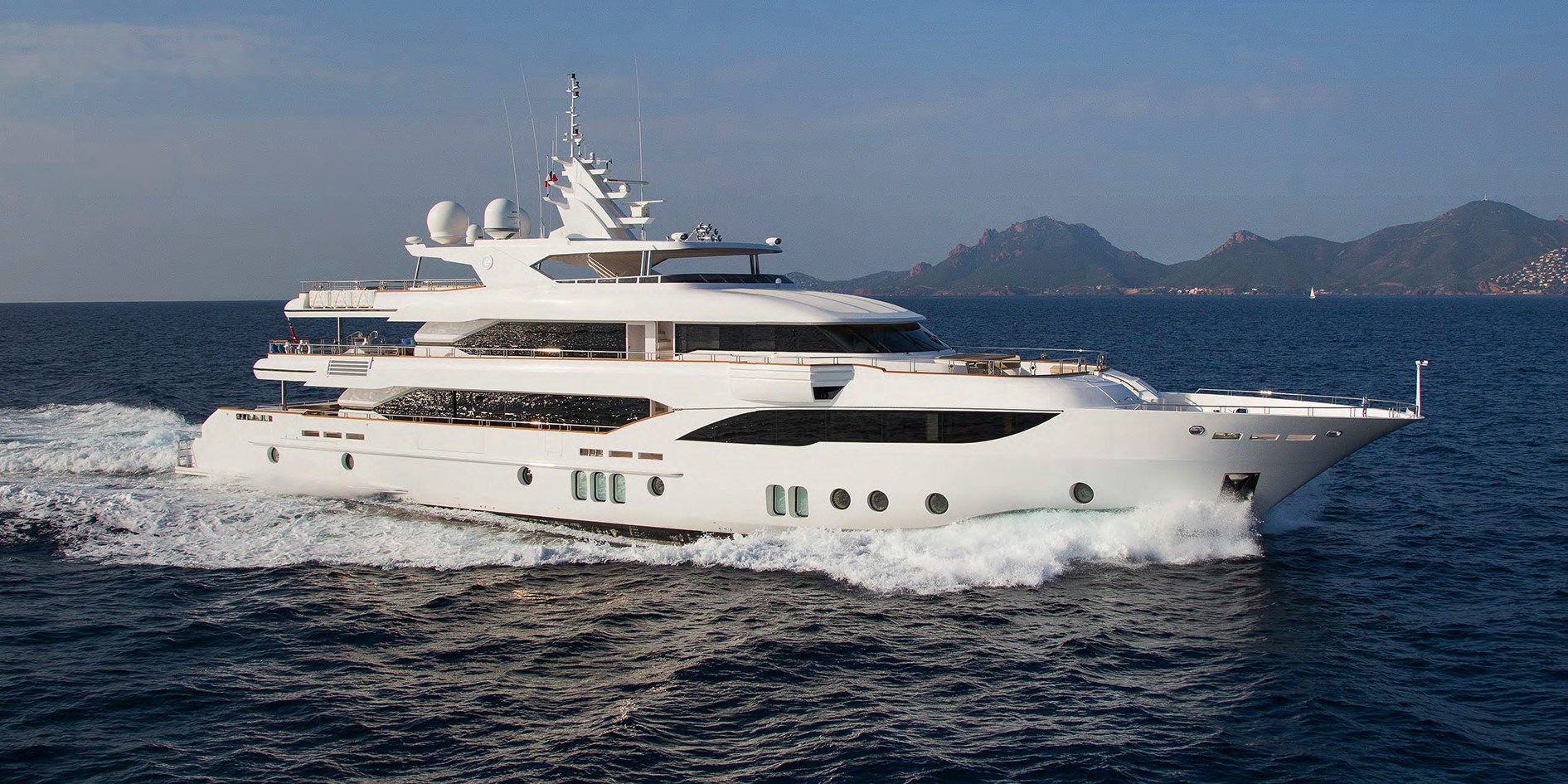 Hide away on a private luxury yatch for a day to getaway with your loved one from the inbox feel. As you float on the warm Arabian waters, you are in the middle of luxury with barbeques and music. Space is enough for just the two of you for those special moments that you will remember for a lifetime. This getaway is a must to enjoy Dubai skyline view.
Read also: Classic Wines at Dubai Duty-Free not to be Missed
Your air your view
Many thrill-seeking couples love to indulge in high spirit activities during their honeymoon. Sky Dive Dubai is an excellent option to pick. Couples can enjoy an incredible view from the top while they dive into the sir together. Still another one? Take seaplane view with Seawings tour to get a bird's eye view from the top while you ride. Brce yourself to fly 13000 feet high above the Arabian ground and view the beautiful man-made islands. This activity will surely add zing to your trip.
The immediate time after marriage is meant to cement the bond of commitment. And when well planned and hand picked, this time transforms to be priceless. Plan your most important moments with your most important one in the best possible way. We shall continue to guide couples with ideas to make most of your honeymoon trip in Dubai.
If you are planning a trip for Dubai or UAE, you can apply for Dubai Visa online here.