So, the day to immerse in passion is here, Valentine's Day. Each one of us dreams and strives to make the best of this day. Flowers, teddy bears, chocolates and so many more romantic gestures build all of our love for that someone special. We even plan special dinners or trips to celebrate the priceless bond of love. And what better place to celebrate Valentine's Day in the UAE.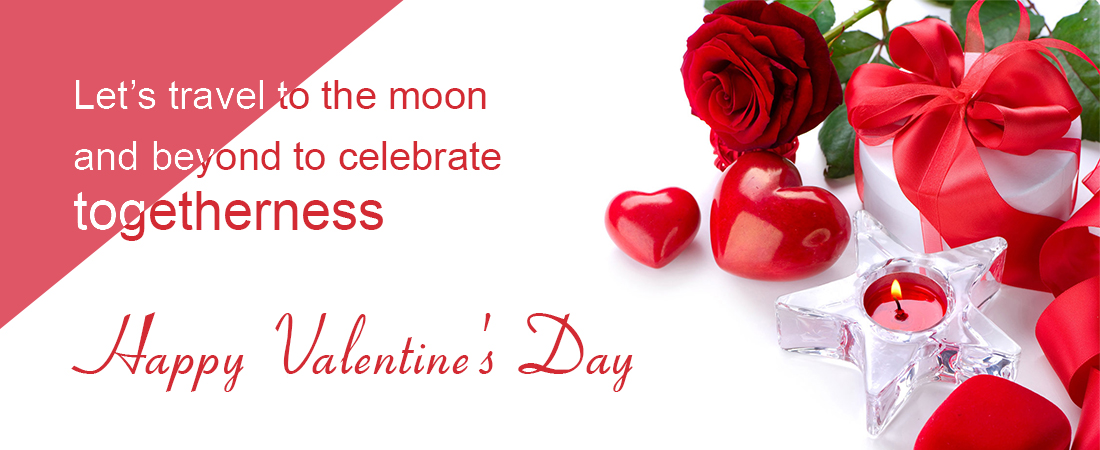 UAE is the world's favourite destination to celebrate the affair of hearts. Be it romantic beaches in the UAE or romantic hotels in UAE with their special set up - this zone is no short of romantic places to bond with your special one.
We got it all sorted for you to plan your Valentine's Day and celebrate the blissful union.
That moonlit dinner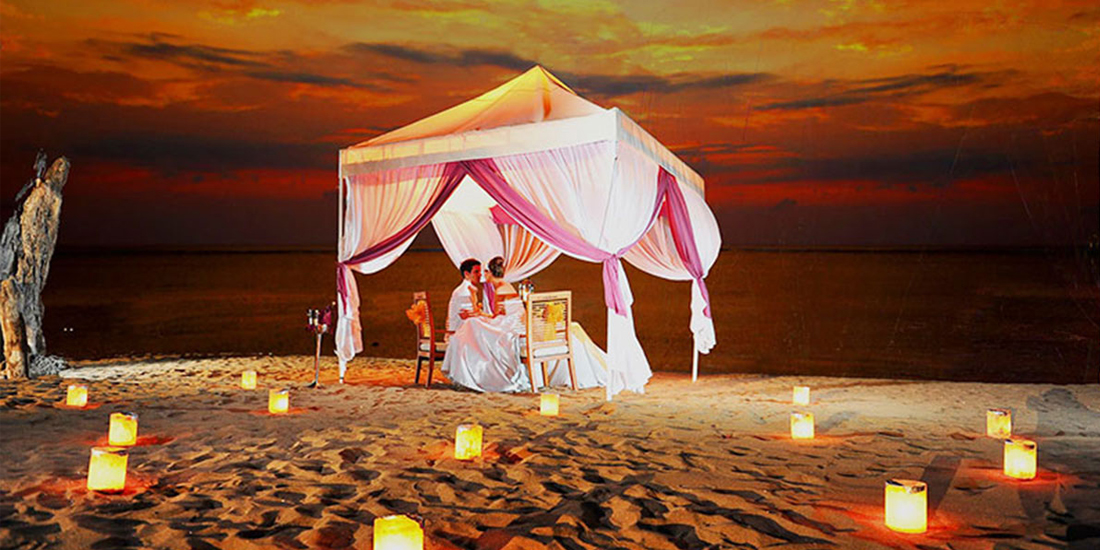 As you walk on the soft sand under the moon light with fingers locked with your special one, towards your dinner table, the dim lights on the path set your mood for that perfect moment. Ritz Carlton on Al-Hamra beach in Ras Al–Khaimah, UAE offers the perfect beach retreat to both of you. This choice will surely give you a secluded moment and quality time which is meant to be for this special occasion. An exclusive 4-course menu consisting of fresh sea food paired with organic caviar and never ending incredible sea beauty will prove a heart stealer to both of you.
Price: 1,400 DHS per couple 
Timing: 7:00 pm – 11:00 pm
For reservation: www.ritzcarlton.com
Please make sure you make your booking 24 hours in advance.
Love is in the air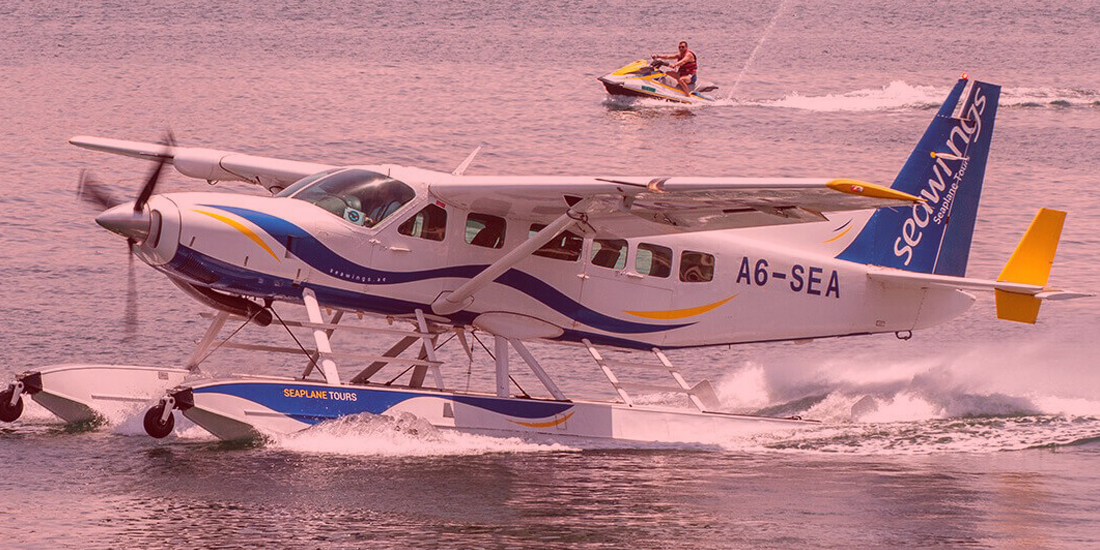 The special occasion of Valentine's Day can be elevated with a seaplane tour from Dubai to Fujairah. This 45-minute tour in a seaplane will swipe you to a scenic journey over the stunning mountains of Hajar. This tour ends at Hilton Garden Inn, Ras Al-Khaimah, UAE where a bottle of sparkling wine and an exclusive lunch awaits you.
Price: 8,000 DHS
For reservations: www.seawings.ae
Learn more: How Do I Apply for Online UAE Visa
Please make sure you check prices as they change in peak season.
The resort way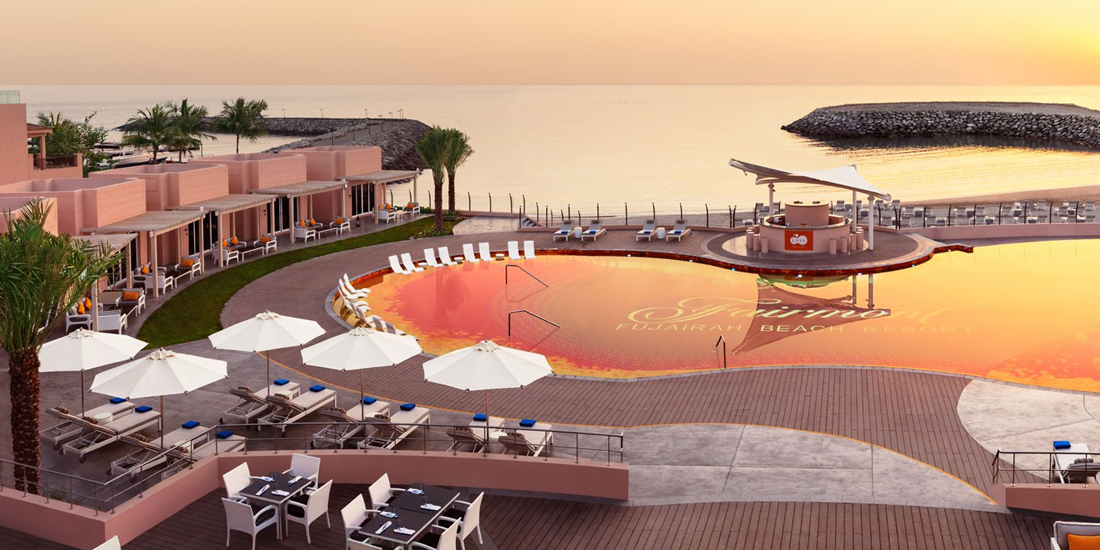 Resorts are a perfect hideaway to crown the silence of love. You can treat your loved one all day at The Fairmont Beach Resort, Ajman and Fujairah. A perfect package for 2 nights offers a plethora of details that will complete the bliss of love. Your fun filled acivities along with breakfast and other offers will make you spent quality time this Valentine's Day. An adventurous couple will rock the resort way on this special day.
Price: 40,000 DHS per couple
Duration: 2 nights
For reservation: www.accorhotels.com
Read also: Classic Wines at Dubai Duty-Free not to be Missed
Romantic music notes from the beach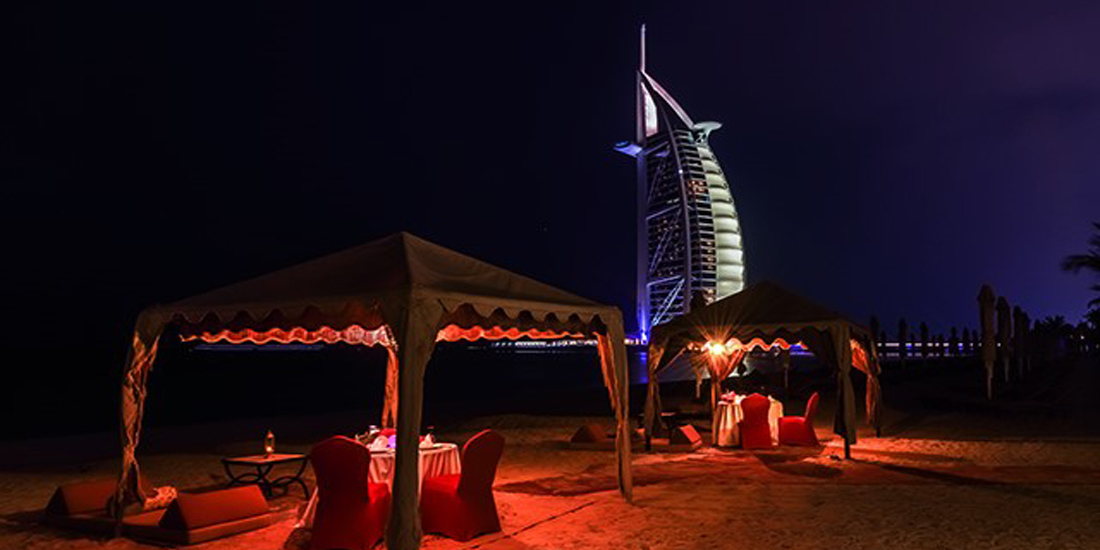 The warm Arabian waters transform into romantic novels on Valentine's Day. The Valentine's Day package at Azure Beach poolside islands, Dubai has the perfect choice of menu for lovers on a spree. You can together enjoy the coolest delights with the most romantic beach views. Valentine's Day special menu sounds like 'You are my Fantasy Roll' and 'Tobiko Rice Love'. The beautiful edible flowers add loads of romance to your ambience. Fresh fruits and chocolate berries are the heart-stopping at this place. Your package is graced with a bottle of Chandon Brut Champagne and sushi platter.
And ladies! You will be gifted with a special bikini set from classy swimwear brand, La Vie En Rose to make sure your loved one skips a heart beat.  
Price: 1,450 DHS per couple
For reservation: www.azure-beach.com
You'll love it: Dubai Tourism - Discover The Most Loved Tourist Destination 
The elegant way to romance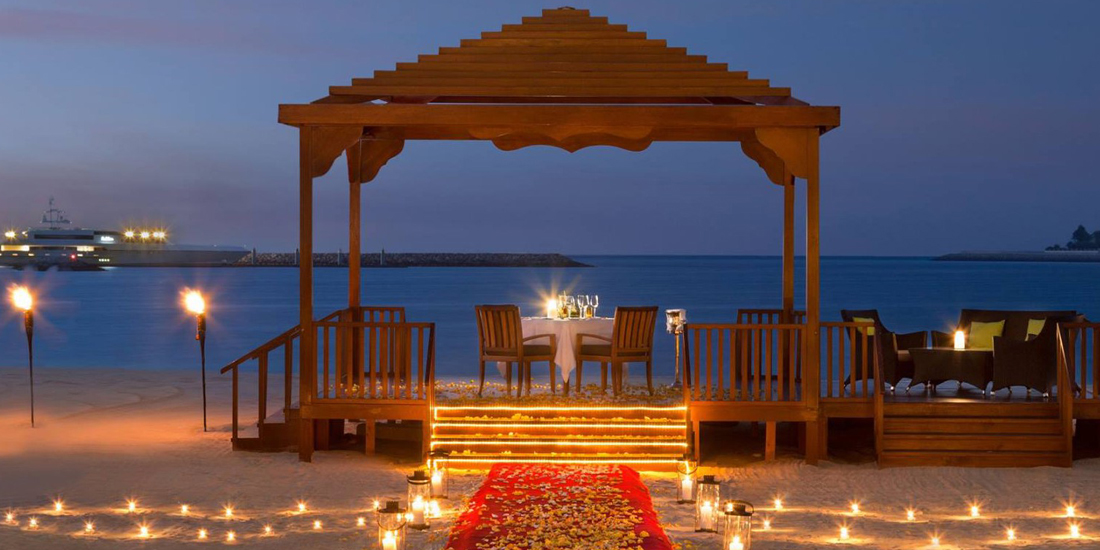 BBQ Al-Qasr, Abu Dhabi is for the classy pair. It has its own story to narrate in the daytime while at night it evokes the regality of the desert. For its sagacious and much in love couples, the menu says grilled food paired with beautifully sparkling wine. The sounds of nearby seawaves act as background music to the moment. Searing barbeques smoking from the platters add aroma to your surroundings.
Price: 1,500 DHS per couple
For reservations: www.mandarinoriental.com
Read also: An Easy Method to Book Dubai Airport Transfer
Candles are lit and stars are gazing on you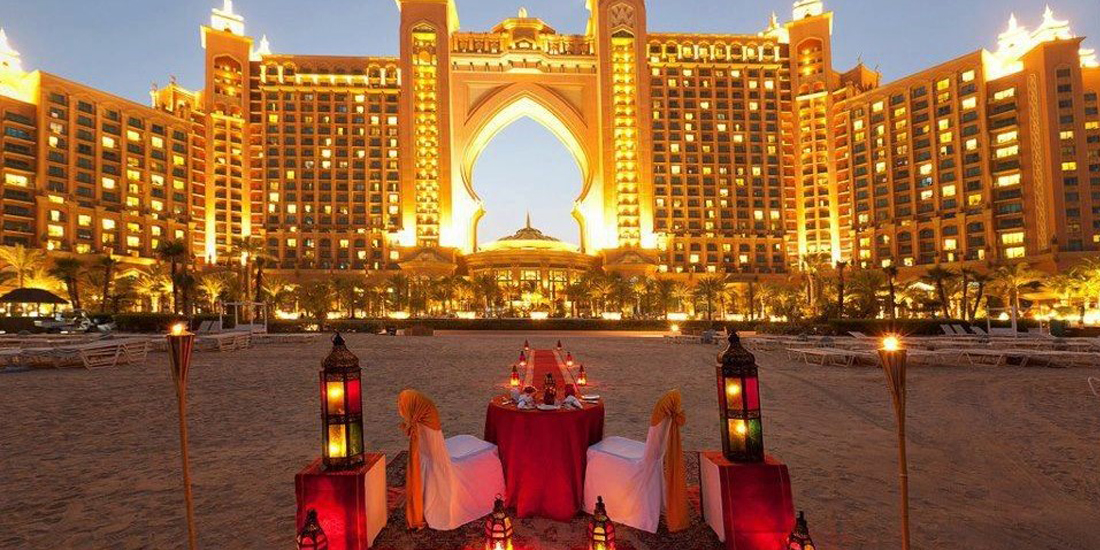 A candle light diiner on the beach- just the perfect set-up you wanted for your beloved. This cozy nest between Dubai skyline and Palm islands is just what you wished for this Valentine's Day. Your dinner at the Royal Beach, Atlantis, Dubai or the immersive couple spa at Shuiqi Spa or hide away to the Dolphin Bay- your Valentine's Day is perfectly curated at Atlantis, Palm Island in Dubai. Celebrity chefs await to roll out their magic with food. From sea food to quick nites to mocktails- this place is a complete headturner for that special day.
Price: 3,500 DHS per couple (please check with restaurants of your choice. This figure is average)
For reservations: www.atlantis.com
You and your better half are meant to feel special. At these exotic locations, your Valentine's Day is bound to be unbeatably memorable.