The world's most loved and awaited event is back and back with a bang. Dubai Shopping Festival 2021 is knocking doors as the festivities in Dubai get bigger and better. This month-long shopping extravaganza will last till 30th Jan 2021. The previous edition of DSF 2019 saw an average of 25,000 visitors daily. DSF has set records to attract huge footfalls who love to celebrate shopping. Visitors usually visit Dubai on New Year's eve and extend their holidays to be a part of this crazy event.  So if you haven't booked your Dubai flight, do it now. For reliable Dubai visa services, log on to www.instadubaivisa.com. You can apply for Dubai visa online in the quickest possible manner within the highest security environment.


Dubai Shopping Festival 2021 Dates
Thu, Dec 17, 2020 – Sat, Jan 30, 2021

Why Dubai?
Shopping in Dubai is contagious. Be it the street side fashion or luxe brands - you cannot miss it. The array of shopping malls and other shopping centres turn into global commercial centres. To attract visitors and brands across the globe, Dubai Shopping Festival rolls out huge offers and deals. During the DSF, you can experience and enjoy live music shows, music concerts, promotions, launches, offers and discounts, lights and so much. The world flocks to UAE to witness how the Gulf comes to life during this season.
Dubai Shopping Festival 2021 marks its 26th arrival in UAE. And UAE has a habit of creating records. DSF 2021 is the longest-running retail festival. A whopping figure of 3,500 retail brands will make their presence at Dubai Shopping Festival 2020-2021.

Dubai Shopping Festival Drone Light Show - Bright skies above the coast
Courtesy: Visitdubai.com
Festival is safe in the wake of the pandemic
Dubai Festivals and Retail Establishments have stated that all festival venues with strictly adhere to the COVID19 guidelines and directives in wake of the pandemic. Venues will be sanitised and strict hygiene practices will be monitored.
To ensure the safety and hygiene of locals and visitors, a "Dubai Assured" stamp has been introduced. This stamp is a collective effort of the Department of Tourism and Commerce Marketing, Dubai Municipality and Department of Economic Development. Sanitised venues with necessary hygiene protocols will be having this stamp. It can be a hotel, venue, shopping centre, malls and all those venues participating DSF 2021.
Dubai Shopping Festival 2020-2021 spreads its wings across the city. All major attractions are illuminated and the entire city is dotted with promotions and offers. Big brands, small players from around the world come under this Gulf blanket and create an experience of a lifetime.
What is DSF 2021 packed with?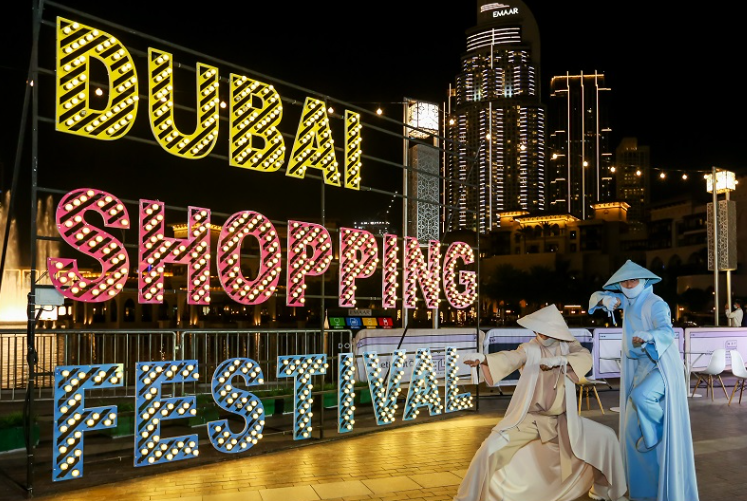 A good stretch of events is scheduled this year. Not just shopping, entertainment and food are also celebrated during this festival. The kick-off concert at Burj Park witnessed Arab A-listers and International stars shine on the same stage. Artists of various genres, musicians and multi-talented performers will engage you in a festive spree in the City of Lights - Dubai. Dubai Mall is all set to roll out huge discounts, making it tough for shopaholics to resist luxe brands.
The Dubai Shopping Festival 2021 hosts many raffles draw that can fetch you gifts in cash, kind and GOLD. Yes, you can win GOLD and CARS in draws during this festival. Discounts start with 25% and rise to 75%, allowing you to embrace luxury brands which you once just dreamt of during window shopping.
Also read: Dubai Shopping Festival 2019
Prominent spots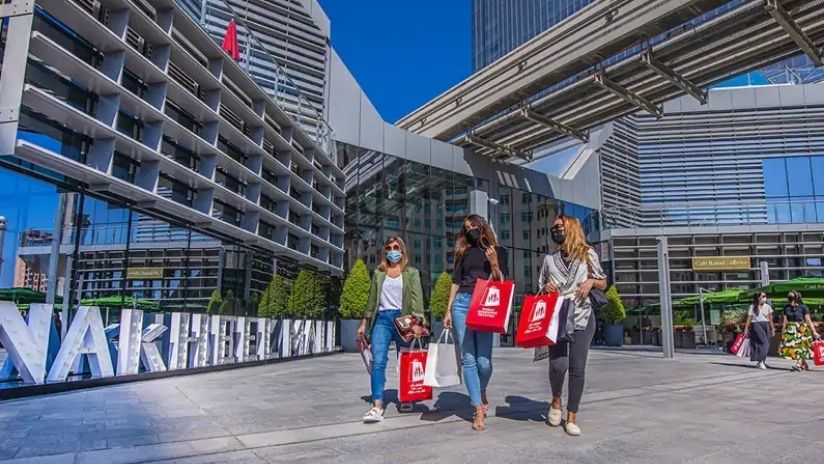 Nakheel Mall will be hosting a food and retail market based on winter themes. Dubai Festival City Mall will be an interesting web of a candy factory, Santa Grotto and polar bear valley. Safety protocols like social distancing will be strictly followed so that you enjoy your visit without fear and go back with healthy memories. Gold Souk will be all washed in gold with deals and offers you can't imagine.
So, apply for Dubai visa online now and get professional visa service within no time at Insta Dubai Visa.

Organized by: Department of Tourism and Commerce Marketing
Venue: Citywide
Ticket price: Free
Admission: Malls' and Places' hours of work