Nightlife in Dubai is all in action. Sparkling street, well-lit roads, twinkling markets, bejewelled dhow cruises, landings and take-offs of flights- all of this keeps the city awake. Dubai has a vast array of shopping options. You can hit the shopping malls, fairs, events that attract shoppers. But in the night, you have equally triggered and fascinating opportunities to ease your wallets.
Streets of Dubai brew with Arabian flavours at night. It is an ideal way to explore the traditional cuisine of the Arab world. As the year ends, you will see many Christmas and New Year marts thriving on the Dubai lanes. Night shopping is exciting and weather-friendly.
Should you wish to enjoy Dubai nightlife, you need to apply for a Dubai visa. It is easy to apply for an online Dubai visa at Insta Dubai Visa. Enjoy top attractions in Dubai with our famous Dubai tours and packages.
Dubai at night
This cosmopolitan never sleeps. It all lit up at night. Clubs, bar, restaurants, beach sidewalks, street food lanes, gleaming skyline and shopping zones- You live altogether with a new vacation while on one already. You will find some night ride options as well if you visit night souks. Let's find out.
1. Souks
A collection of Arabian traditional shops that sell local spices and products are called souks. You cannot afford to miss this in your Dubai travel itinerary. Souks are bespoke in the Arabian Gulf. Local herbs, handicrafts, clothes, traditional souvenirs, cultural flavours, and ornaments highlight night souks in Dubai. Your entry to souks of free, and you can hit them from 10 am – 10 pm. Souks in Deira Dubai can be reached after taking a short water ride in dhows. Do not miss this.
The showstoppers 
Gold Souk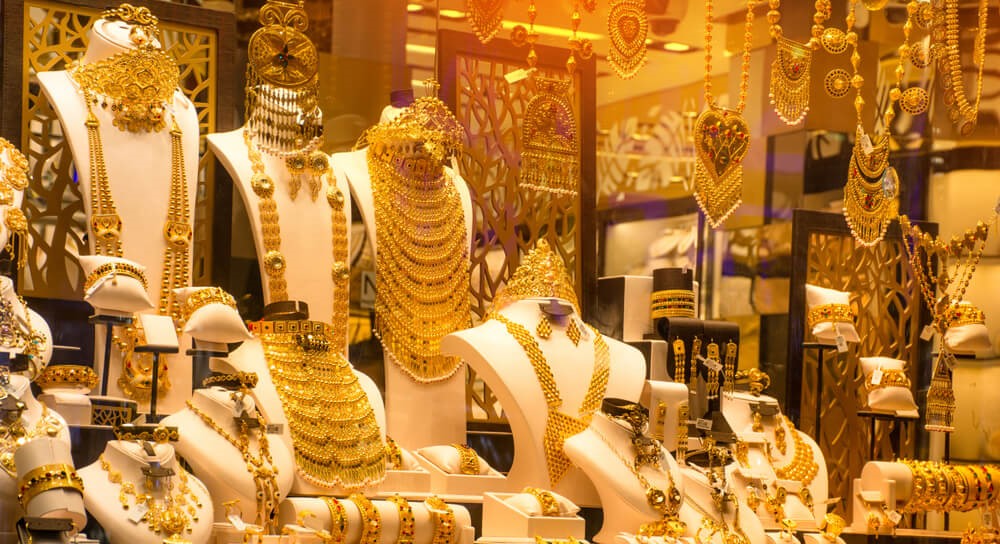 Who does not love jewellery? And if you wish to see how big can gold jewellery get, visit Gold Souk in Dubai. It is one of the finest night markets in Dubai. From bangles to bars, they have got you covered. Designs are to swear by, and quality is unbeatable. Intricate designs are found in this mart that reflects Arabian tradition and culture. Over 300 traders of gold thrive here, making it one of the most famous and most prominent shopping places in the world for gold.
Also read: Dubai Souk Vacation - The Ultimate Old Dubai Journey  
Spice Souk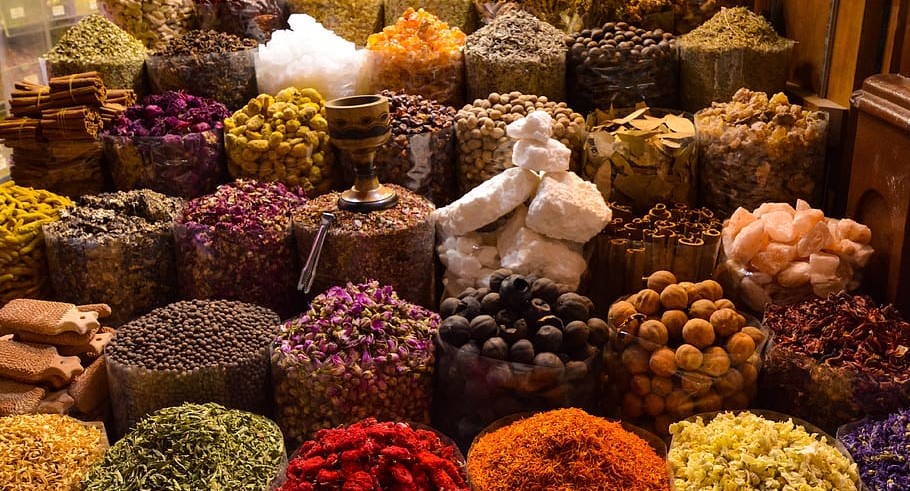 Gold Souk has a proud neighbour right next to it. It is the Spice Souk. You will find a variety of shops that deal in herbs, spices and flavours from different flowers. The aroma of Spice Souk is felt from a distance. Apart from spices, you can also purchase Arabian handicrafts, rugs, blankets, lanterns and traditional clothing. Spice Souk is the next best thing to do the night in Dubai. It is a famous shopping spot amongst visitors for formal Arabic dresses for adults and children. 
Also read: Culture, Lifestyle and Heritage of UAE
2. Attractions as famous night shopping centres in Dubai
You will be surprised to see how top attractions flock with shopaholics. The following tourist spots see huge crowds for shopping: 
Dubai Fountain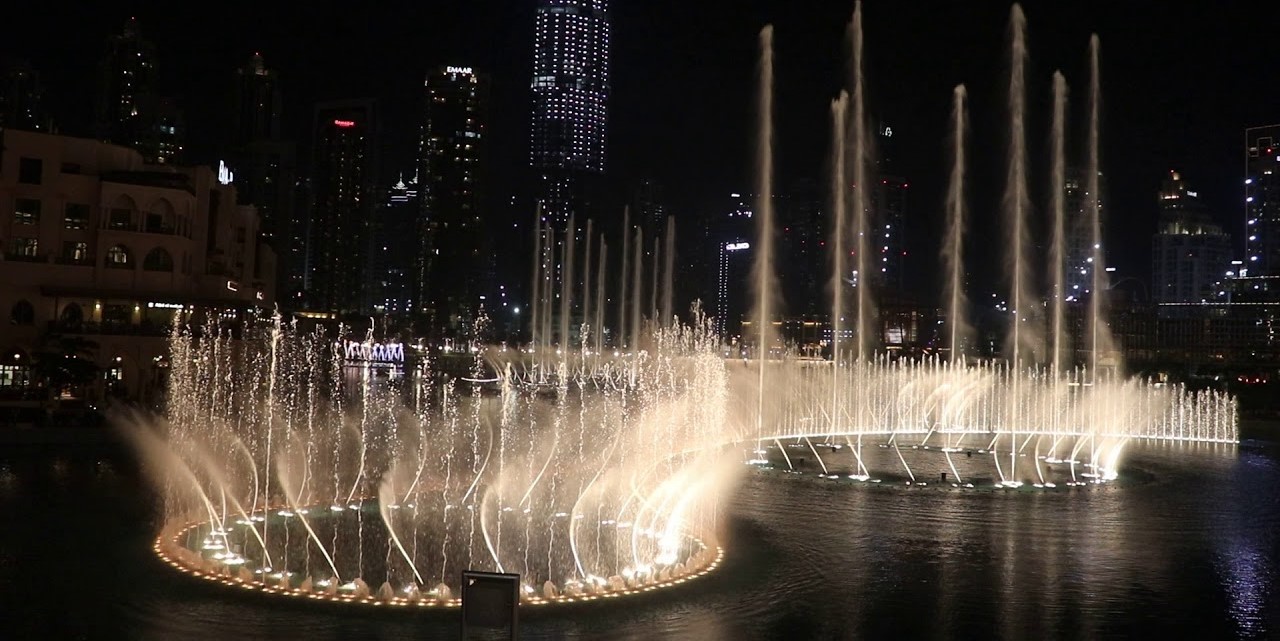 Dubai Fountain is the largest choreographed fountain in the world. It graces the Burj Complex with its esteemed neighbours Burj Khalifa and The Dubai Mall. Shopping at The Dubai Mall is the den for world-famous labels. While you enjoy the fountain show, you can make your wallet dance at the mall.
Global Village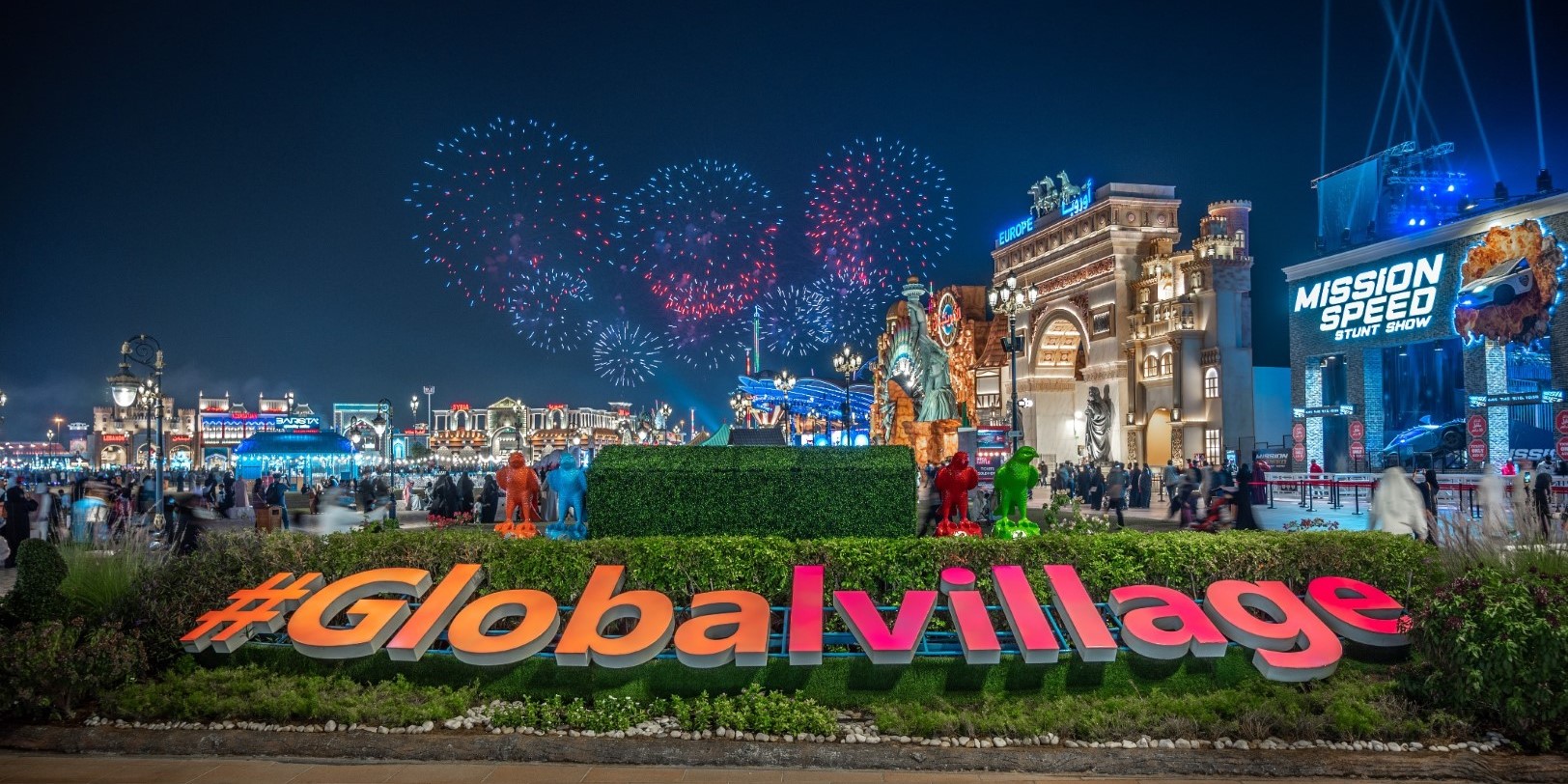 Your Dubai vacation is incomplete without visiting the Global Village. This place has unique products to sell from different countries around the world. From October till April, Global Village sees many shoppers as it is a one-stop-shop for all. You can be a part of fireworks and events at Global Village. You will have to pay an entry fee of AED 15. The timings are 4 pm till midnight.
Also read: Dubai Night Life - Top 6 Night Hot spots in Dubai
A Walk at JBR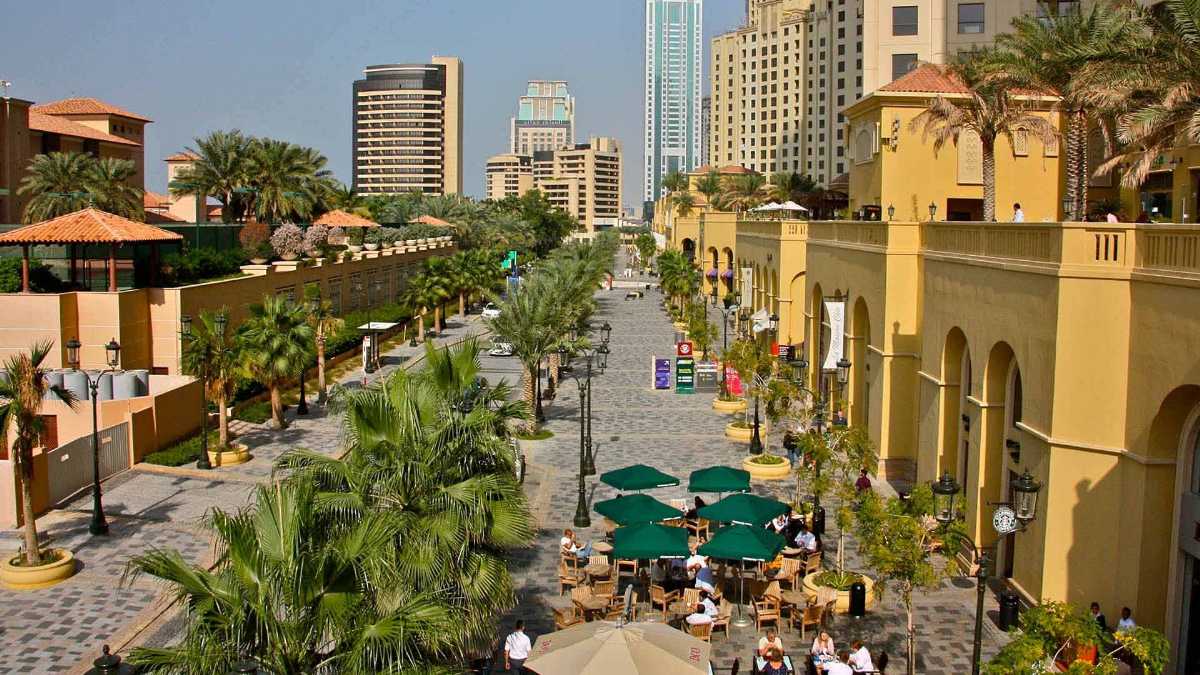 Suppose you are looking for a less crowded shopping place with some classy eateries, then take a walk at Jumeriah Beach Residence. Many local and international retailers showcase their creativity and give a warm welcome to their visitors. At night, JBR turns into a lively place. The opening hours at JBR are 7:30 am to 10 pm. The entry of free, and you can reach by boarding a metro to Jumeriah Lake Towers Metro Station or Dubai Marina Metro Station.
Your evenings are going to be terrific, and it will be a different experience altogether. To travel to Dubai, you can apply for an online Dubai visa at www.instadubaivisa.com.
Travel Safe!