As the pandemic takes toll higher, Eid celebrations around the world are being curbed to contain the virus. After month-long fasting,  the Islamic community calls for huge celebrations and social events. But the pandemic has different plans this year for them.
In Dubai, the UAE government has strictly warned its people not to come out and celebrate the festival long-awaited. The government said that it completely agrees with the thought of socialising with family and friends during this festival. But the local government strongly urges people to be more responsible this year, for themselves and others.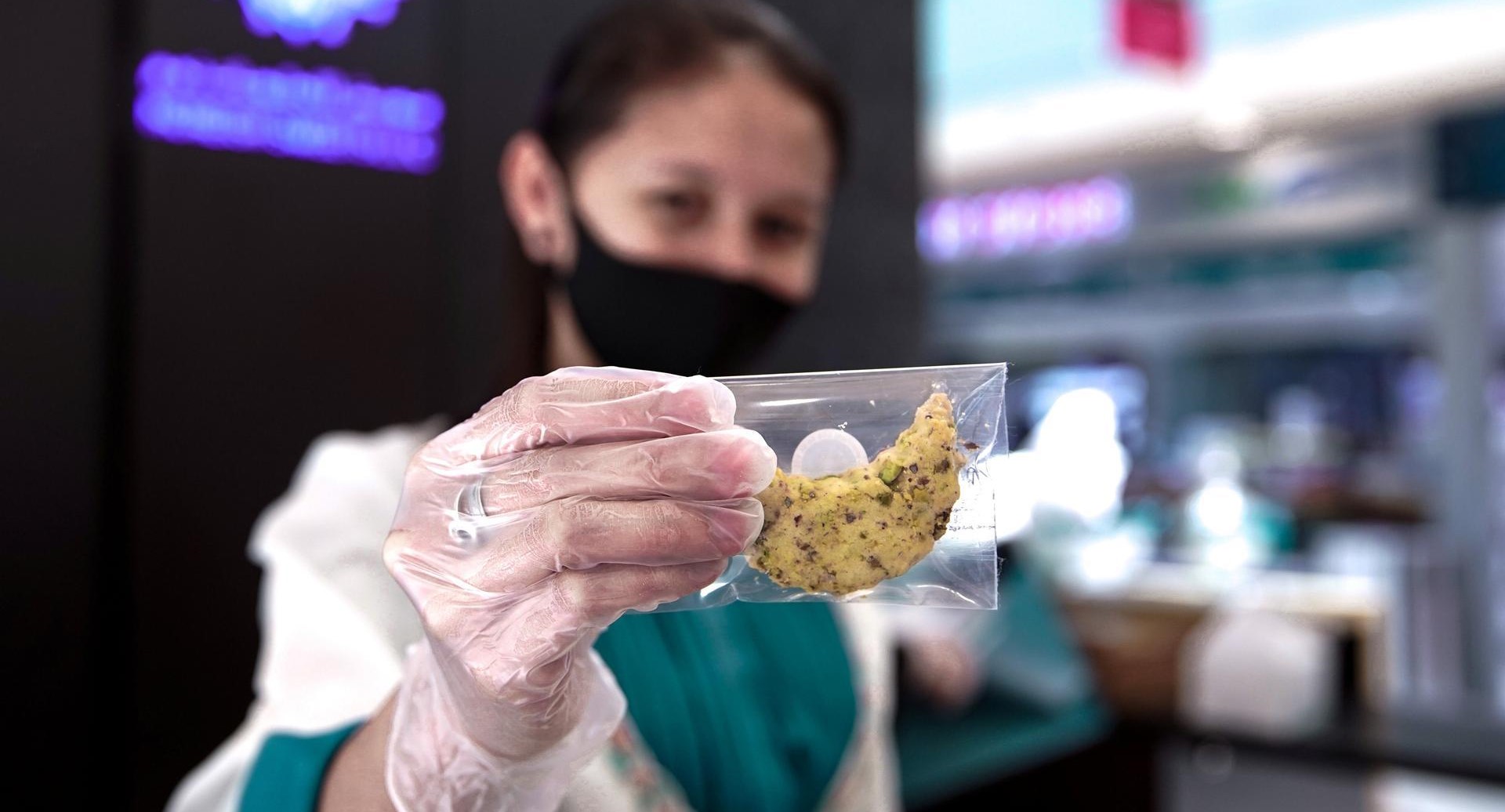 A Moreish Sweets saleswoman with some Ramadan sweets at the Al Raha Mall reopening during the Covid-19 pandemic. Photo Credit: Victor Besa / The National

The unavoidable and drastic circumstances this year has led to celebrate Eid-ul-Fitr by not moving out of their homes in all emirates.
The total number of COVID-19 cases has touched 24,190 in UAE. It has claimed 230 lives as of now. To avoid further loss of life, the official spokesperson Dr Amna Al Dahak Al Shamsi quoted that asymptomatic human beings are more prone to doing damage than symptomatic human beings.
The UAE Government has laid out the following guidelines on the occasion of Eid-ul-Fitr:
Markets and restaurants will continue to deliver as they are exempted from lockdown. But be careful to sanitize the deliveries you receive.

From 20th May, Wednesday, opening hours of malls are revised to 9 am – 7 pm. Post Eid new timings will be informed.

Shops providing food products are allowed to operate between 6 am to 8 pm.

Children under 12 years and adults above 60 years are not permitted inside shopping centres.

Only 2 hours per shopper is granted inside shopping malls.

Large gatherings on the occasion of Eid-ul-Fitr are completely banned.

Instead of distributing cash gifts to children on Eid, use online banking to transfer gift money.

Perform prayers of Eid at home.

Use technology like video calling to send Eid wishes to family and friends.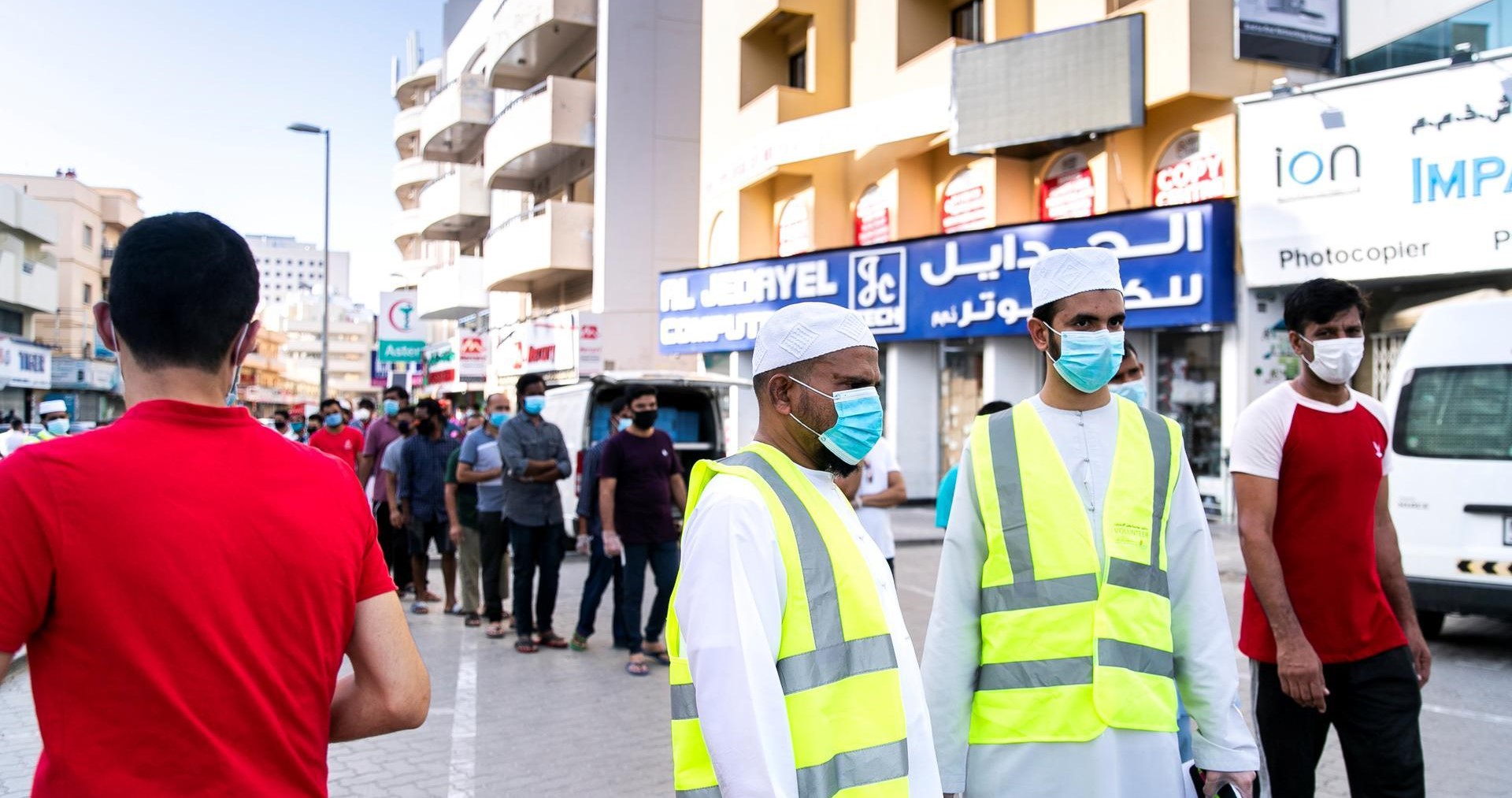 People line up in Bur Dubai to receive an iftar package from volunteers of the Kerala NGO Markaz. Photo Credit: Reem Mohammed/The National
Eid marks the end to the holy month of Ramadan. It calls for big gatherings and feasting. But the government has encouraged people to make responsible celebrations this year. Practising social distancing and wearing masks should be the priority and above all traditions and customs in this time of crisis.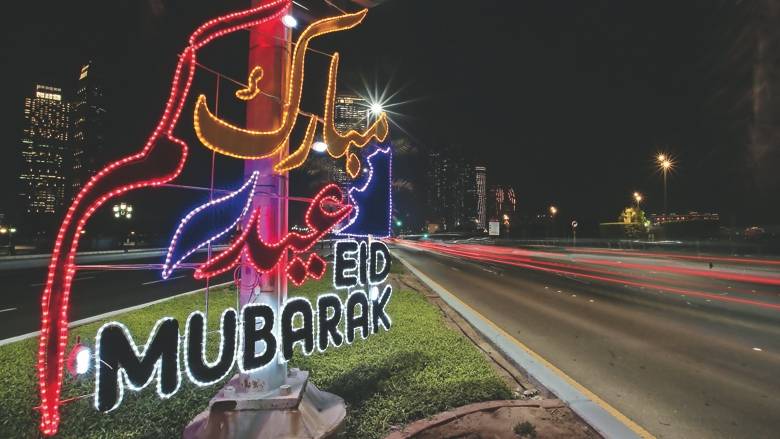 EID MUBARAK TO ALL
Note: As per the instructions received from the Federal Authority of Identity and Citizenship, the Dubai visa services for all foreign nationals are temporarily suspended. But if you are planning a trip to Dubai with your family or friends, you can register with our discounted Dubai Visa membership and apply Dubai visa for a lifetime.
---
Other Popular UAE News:

---