Dubai is a global tourist destination. As a traveller, you can take a solo trip, a group tour, a family tour or a friends tour. Visitors can enjoy any vacation in the city of wonders. If you are on a family tour with kids to Dubai, you have many attractions to enjoy. Dubai always has something for all. So neither will your kids get bored nor will you feel too.
If you are looking for places to visit in Dubai, you need to apply for Dubai tourist visa. Do not delay and apply for an online Dubai visa now and get going with your unforgettable Dubai holidays.
So we give you a list of family attractions that will make your itinerary completely thrilling. These attractions are a combination of futuristic marvels, natures surprises, and a knowledge base for kids.
1. Dubai Aquarium & Underwater Zoo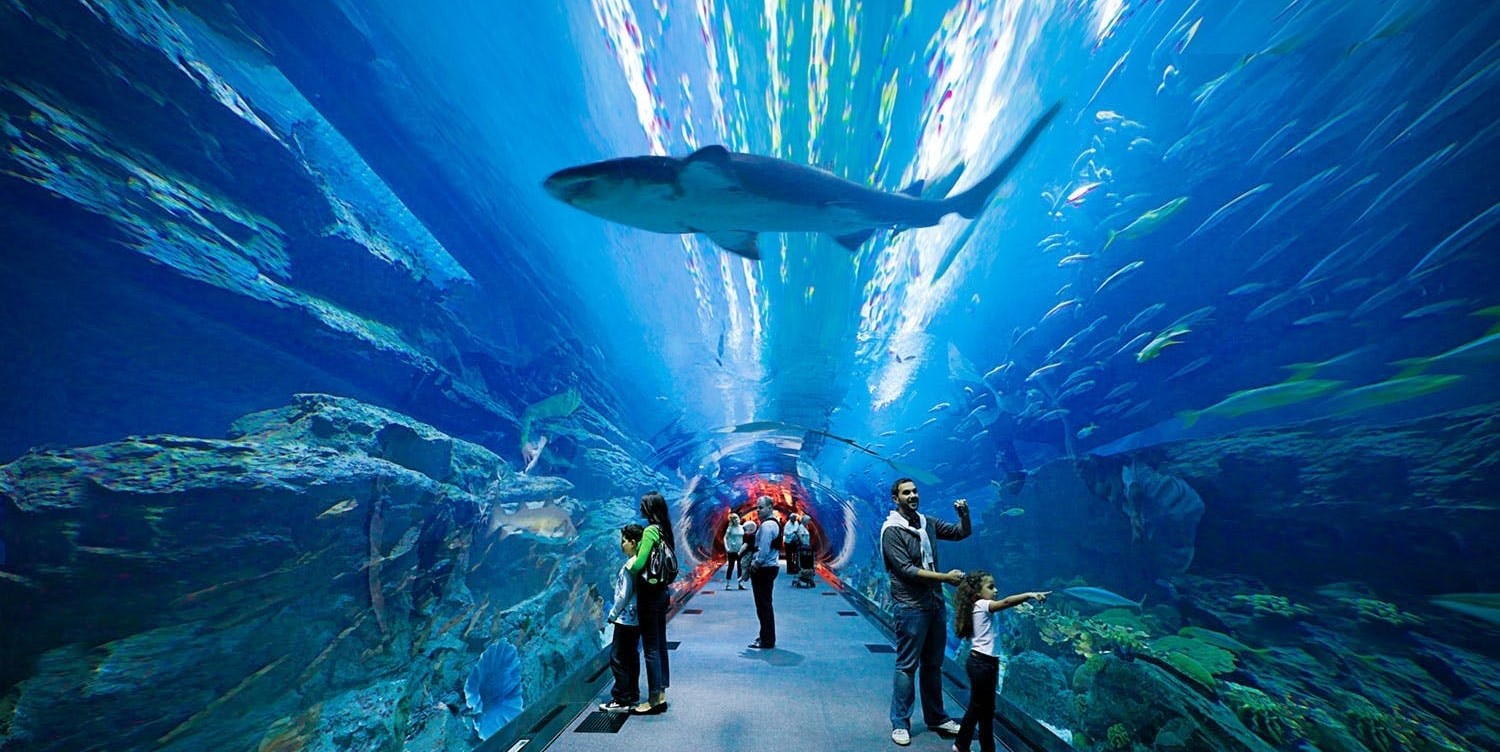 Your kids will be left in awe when you see this colossal aquarium in The Dubai Mall. Your encounter with marine life will be full of wow moments. Kids get to see and experience numerous species of aquatic animals in this aquarium. This attraction combines adventure and education, giving a different and exciting experience to kids.
Other Most Popular Dubai/UAE Attractions: 
Museum of the Future | Iconic Mosques of the UAE | The Atlantis, Dubai
2. Safari in Dubai desert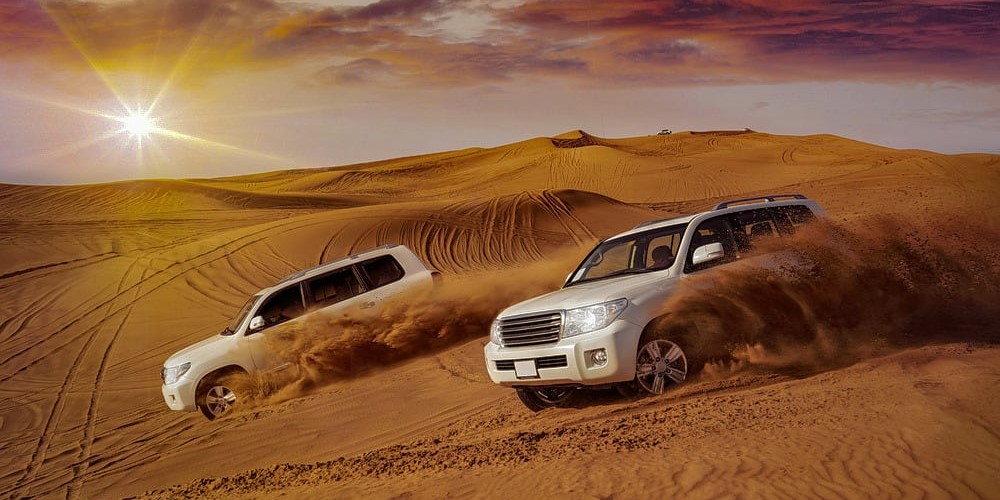 The endless Dubai desert and its habitat is a sight to behold for families. Together you can enjoy safari and many thrilling rides like dune bashing, buggy rides, camel rides, sand surfing and many more. Your kids will discover many new things to do in the dunes. Dubai safaris are going to be an exciting part of your Dubai trip for sure.
Also Read: A Complete Guide of Dubai Desert Safari Tours

3. Ferrari World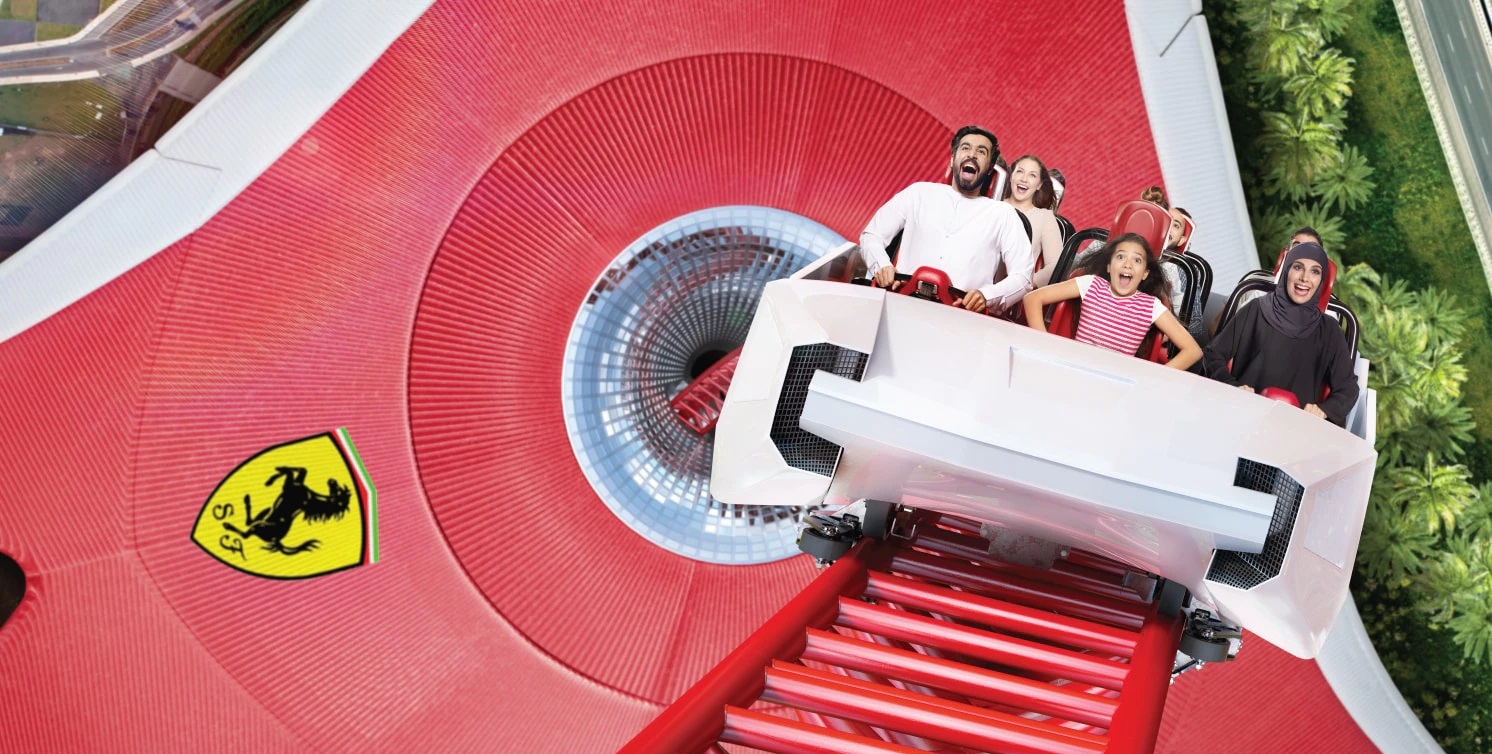 It is the world's largest indoor themed park. Ferrari World comes with over 17 Ferrari inspired rides and attractions. Families can dine in an Italian setup. The key highlight of Ferrari World is Ferrari Boutique, world's largest Ferrari store. Your kids can grip up for Junior Grand Prix on the small streets loaded with Ferrari cars.
4. IMG World of Adventure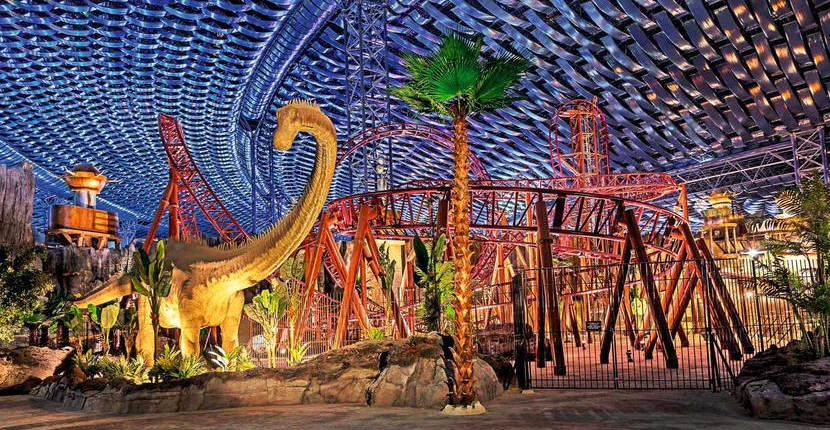 Families on a Dubai trip will have a fantastic time spent at IMG World of Adventure. This attraction is one of the most recent and finest themed parks for families. Teens and children will indeed have a wonderful time with the characters of Marvels and Cartoon Network. Attractions at IMG are The Hulk, The Iron Man, The Avengers and Powerpuff Girls.
Also read: Top 10 Attraction in Dubai - Must Visit
5. The Dubai Fountain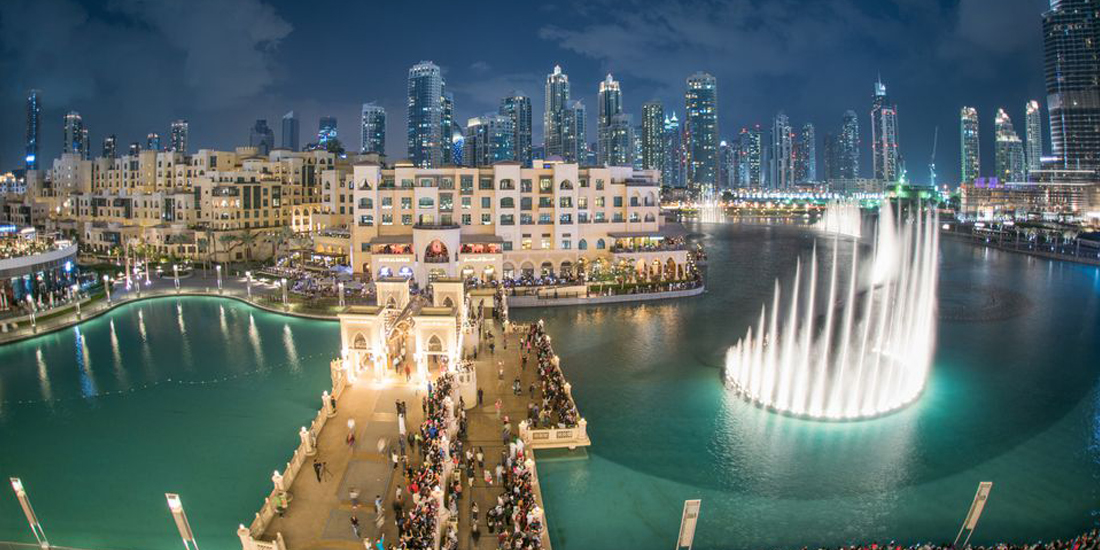 Water splashes have always made kids happy. And if adults accompany kids, the visit becomes a celebration. Dubai Fountain is perfectly placed between Burj Khalifa and The Dubai Mall. The morning show has its beauty while the evening show shines with sparkling water and stars in the sky. You will see waters dancing to the tunes of world-famous musicians.
Also Read: Ras Al-Khaimah - A Never to Miss Unique Experience
6. Kidzania Dubai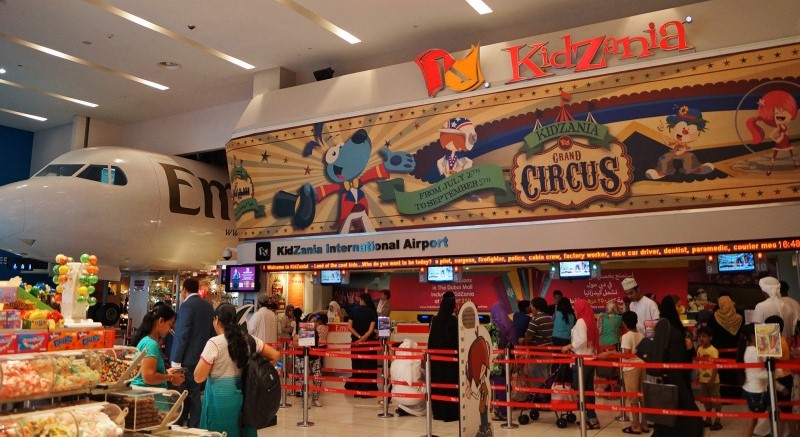 Families can plan to kick start their vacation with Kidzania. It is designed to give a wholly immersive and educative experience to children aged between 4 – 16 years. Children can showcase their skill and talent on various platforms like Flight Simulator, Emergency services like ambulance and fire brigade, Metropolitan Theatre and Chocolate Factory. You can even celebrate your kid's birthday according to these themes with prior bookings.
7. Ski Dubai
If your family is looking for a refreshing break, hit Ski Dubai. Many thrilling adventures await its visitors, like the iconic Penguin Show, tobogganing and twin-track bobble. Families enjoy ice sports in controlled temperatures making everybody wonder how is it possible to have snow in the middle of a desert. Every age group has a fun time here, and you can indulge in skateboarding and snowboarding here.
8. Dubai Marina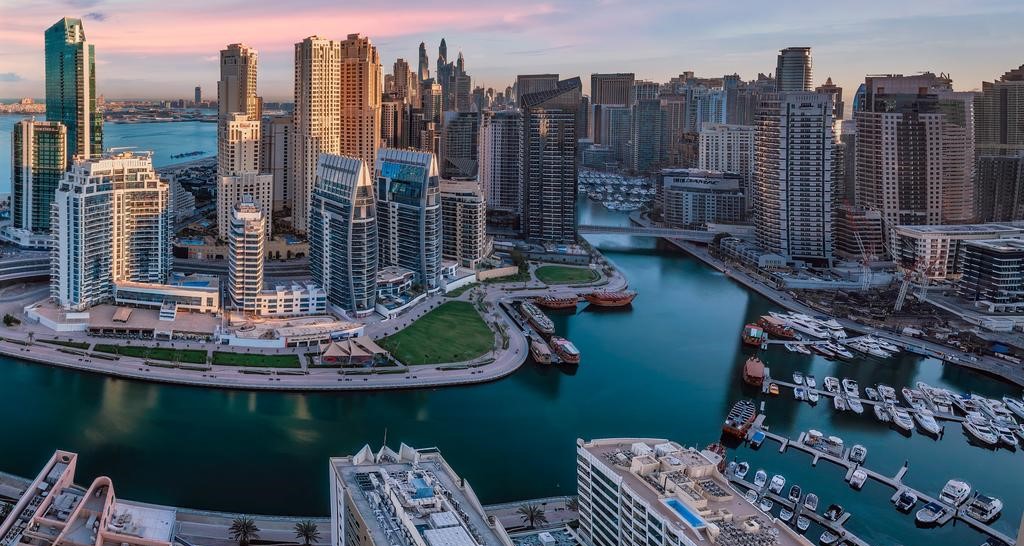 After a day filled with gut-wrenching activities, you need a relaxing evening with an Arabian dinner on the cruise. The Arabian waters mimic the decorated dhows while you enjoy a warm and authentic buffet on the cruise. You can also find many traditional shops near the dock, which is a perfect way to end your day.
Also Read: The Top 10 most Instagrammable Spots in Dubai

9. Dubai Dolphinarium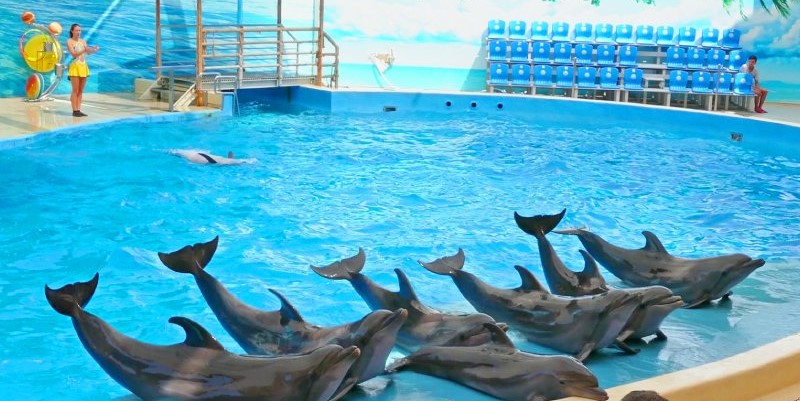 If you wish to have a playful day in Dubai, play with Dolphins. Dubai Dolphinarium showcases incredible dolphin shows and seal shows. We recommend you book your tickets in advance to avoid the queue hassles. You can swim with dolphins, and the seal show will steal your heart.
10. Dubai Garden Glow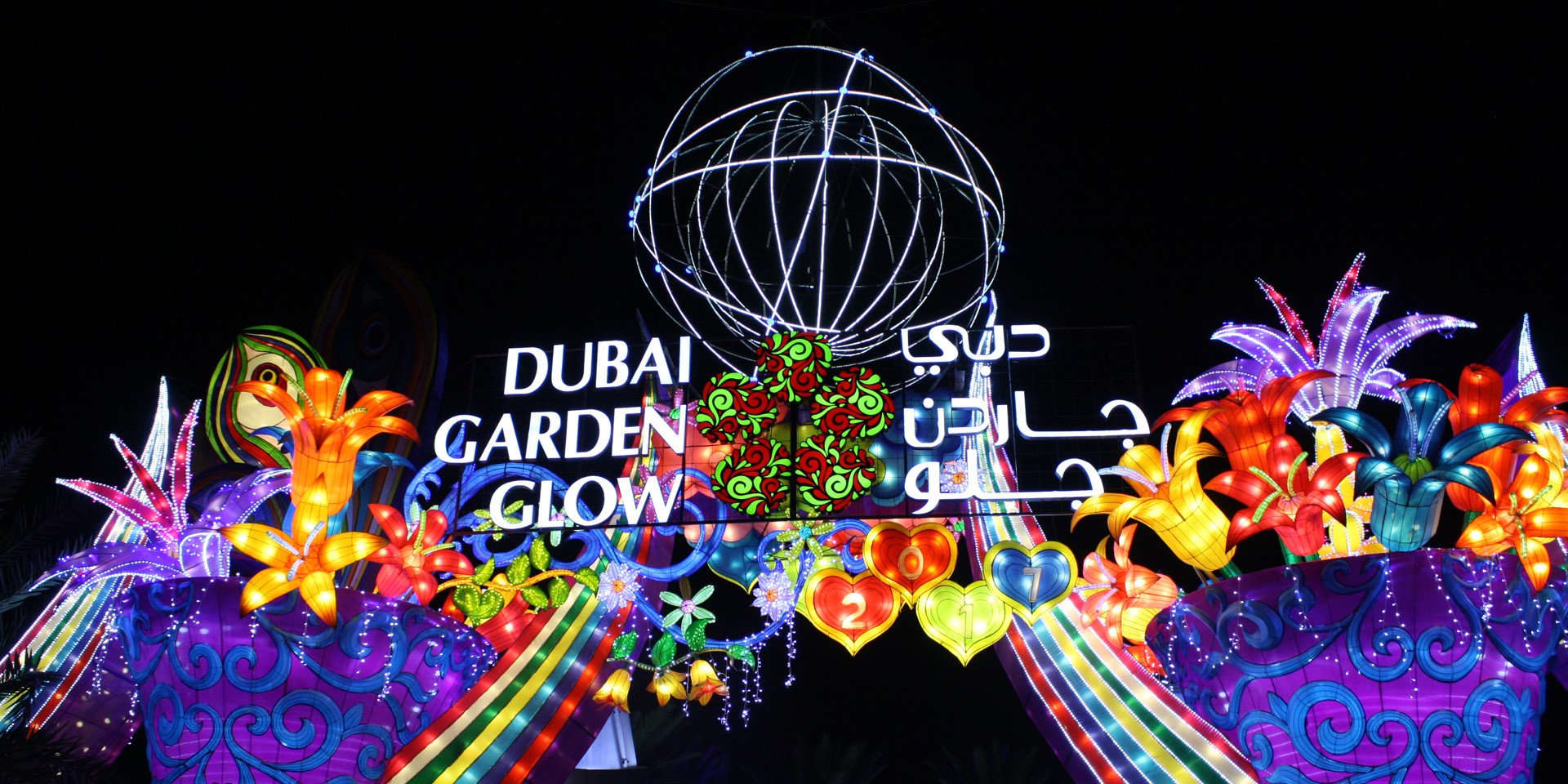 One of the most incredible attractions for families is the Dubai Garden Glow. You will find masterpieces of eminent artists across the globe here. There are three divisions on the premises. Ice Park, Dinosaur Park and Art Park are the primary divisions holding themed structures for its visitors. Museums and labs help children and adults to learn about the wildlife habitat of extinct animals.
11. Dubai Miracle Garden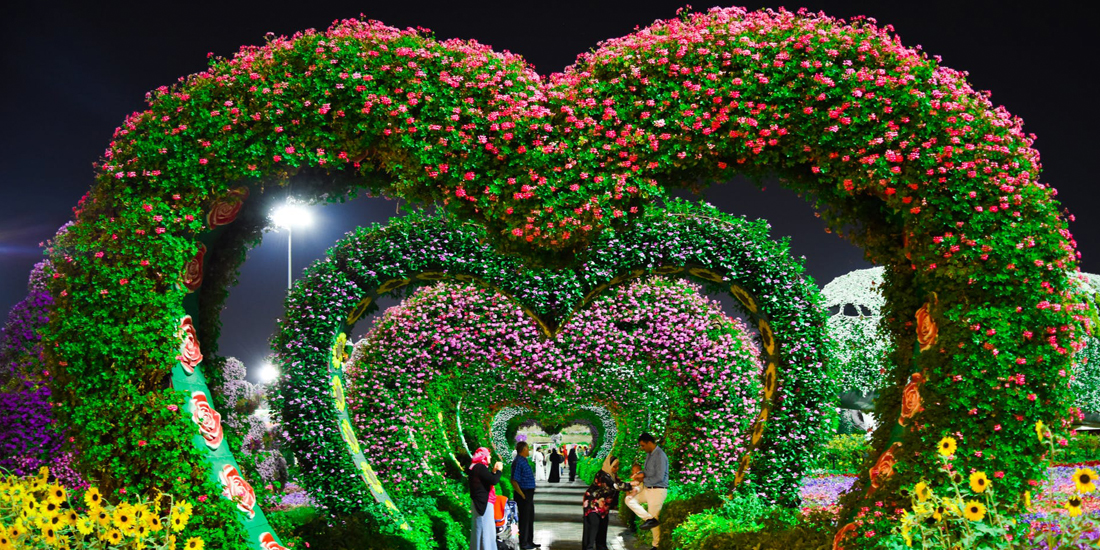 Have you ever thought that colourful flowers and butterflies thriving in abundance in the middle of dusky dunes? Well, Dubai has it for you and your family. Dubai Miracle Garden is a sight to behold. The best time to visit this attraction is from October to April. The temperatures are moderate, and nature is in full bloom. You will also get to see a zone dedicated to a large number of butterfly species here. Many fictional characters are raised here in a botanical concept. Pathways, roof themes and a mammoth-sized A 380 don this place.
12. Legoland Dubai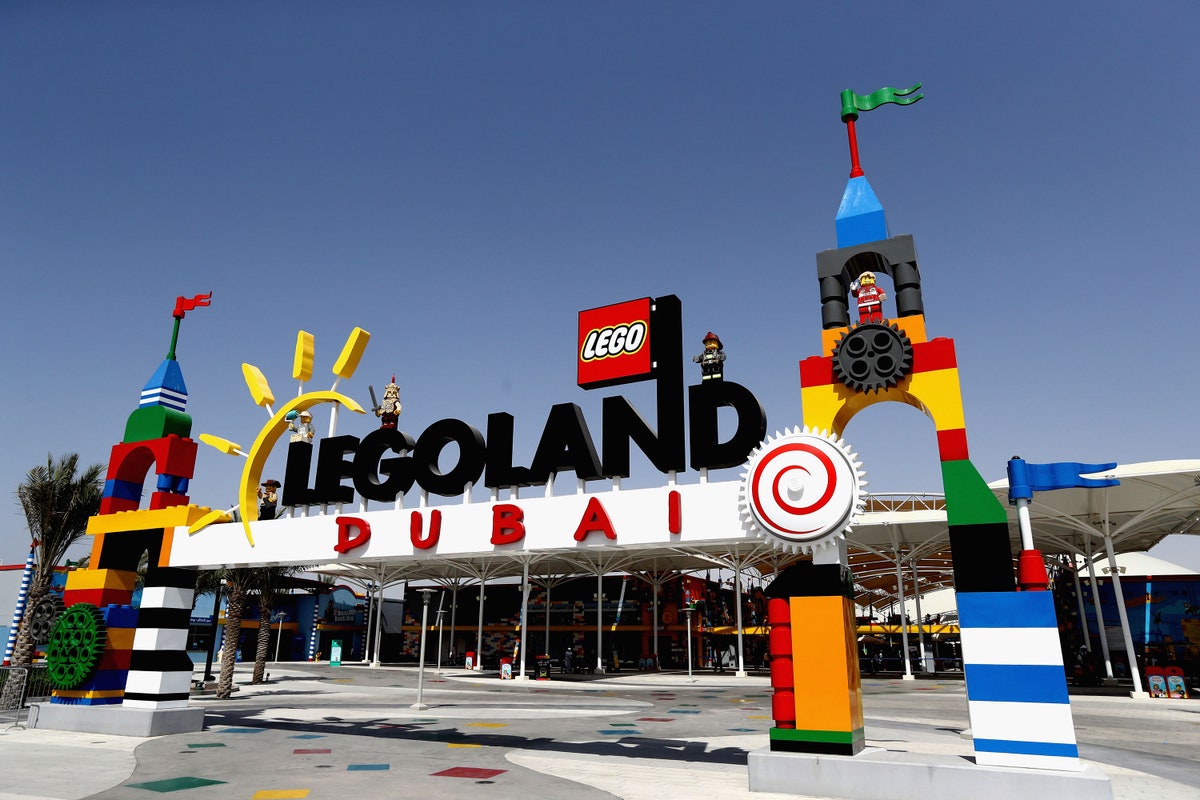 This waterpark in Dubai boasts of numerous water parks and rides on the premises. Children aged from 2-12 years will feel relaxed and fresh at this attraction. Many rides are also running to impress the adult visitors. Different activities like racing, Lego cars, robotics and a visit to a miniature landscape will keep your little one on the zing. Legoland is one of the most visited attractions in Dubai.
13. Aquaventure Waterpark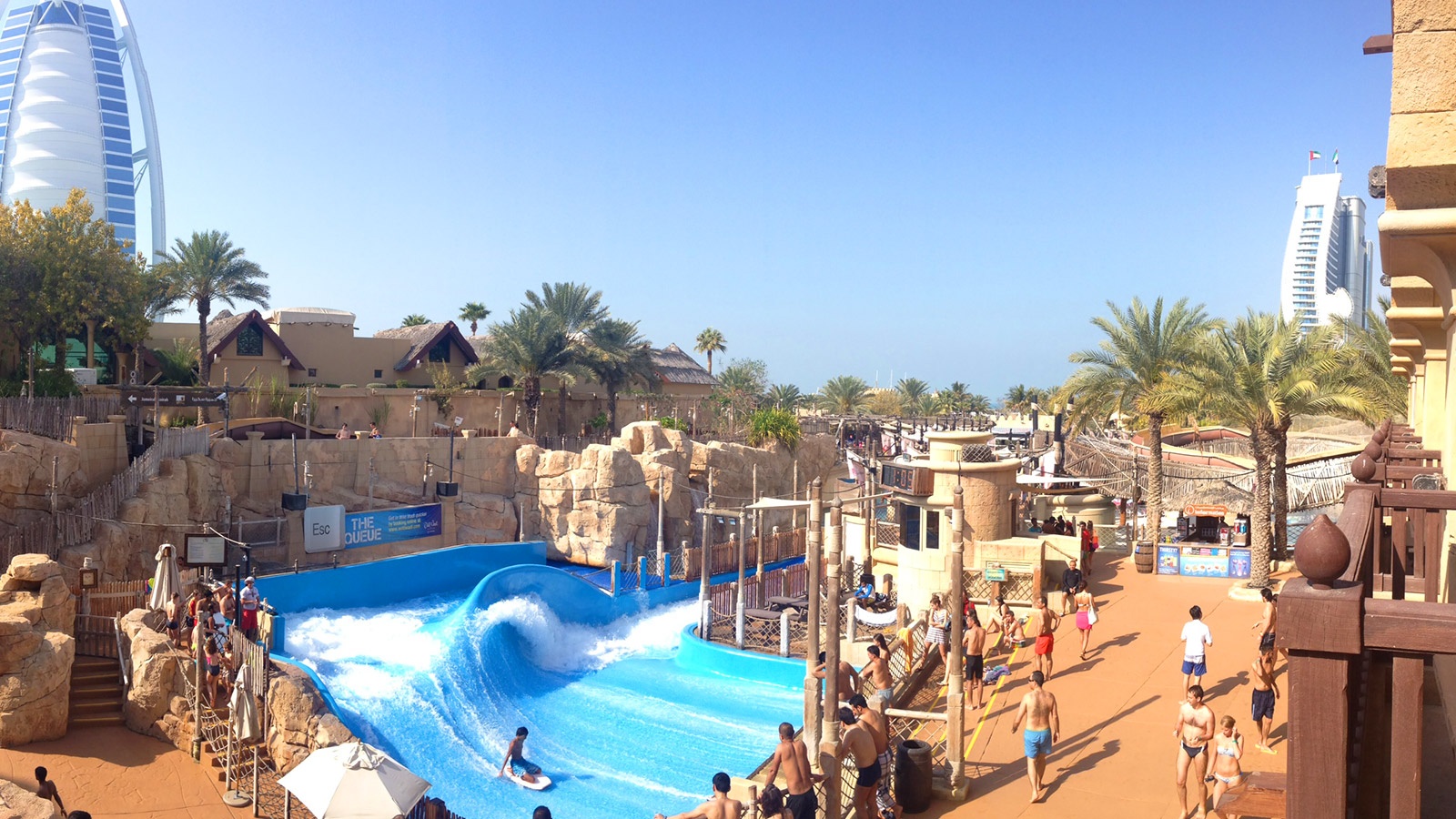 Dubai has never failed to impress high adrenaline travellers. The location of the country is close to the equator making the temperature soar high. But Dubai knows how to cool down its travellers. The city has many waterparks so that visitors are refreshed while on their vacation. One such iconic waterpark is Aquaventure Waterpark. With high altitude rides and exciting splash wonders, this attraction is loved by families. Advance online bookings are highly recommended to avoid rush hour mess.
14. The Green Planet by Meeras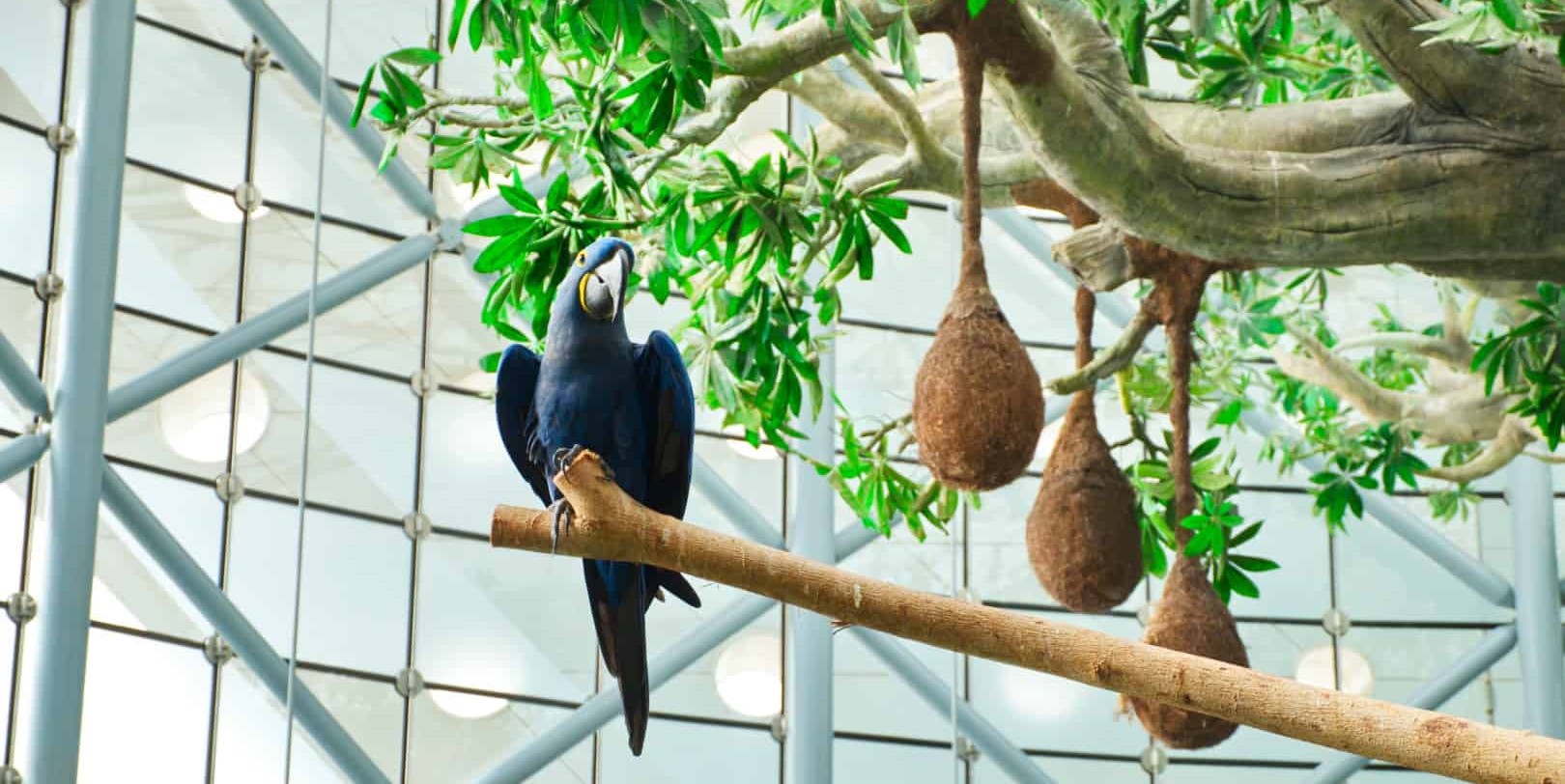 You will find more than 3500 species of birds, plants and animals here at The Green Planet by Meeras. If you want your young ones to learn and explore the importance of tropical rainforests, this is the best place. While your kids enjoy a cave experience and get an insight into flora and fauna, you can sit and relax at a nearby eatery.
15. VR Park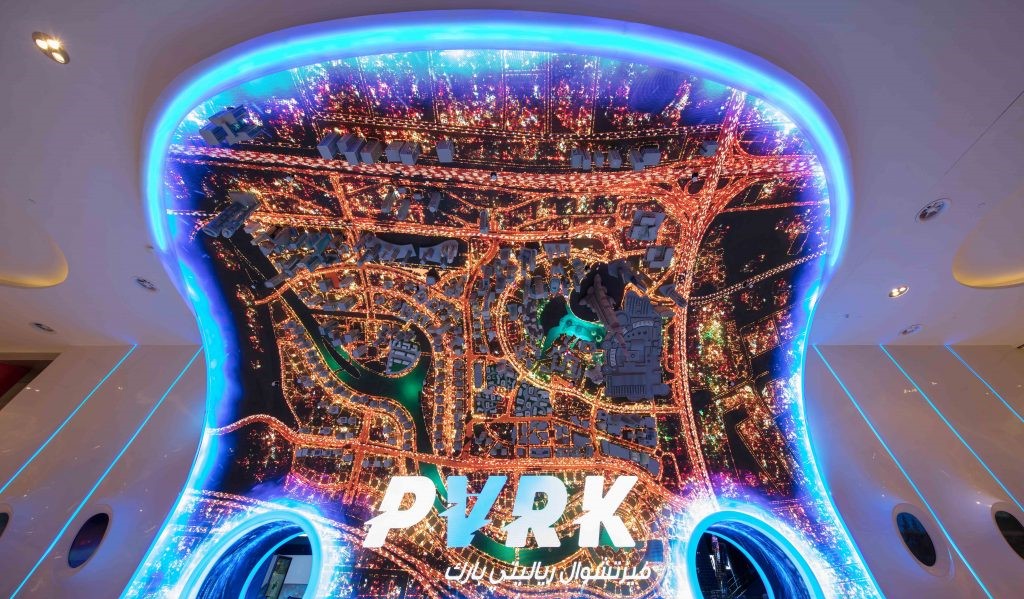 Come and be a part of the world of Virtual Reality. It is the world's largest VR park in controlled temperatures. Showcasing over 30 rides, families have a once a lifetime experience here. A considerable number of activities take place here, setting the excitement level high. If you are looking for a place where you get sports, leisure, activities, and horror, VR Park is your perfect halt.
The list does not end here. But the list is helpful enough to design your family vacation itinerary.
You can reach Insta Dubai Visa for Dubai tour packages and Dubai visa services.
Travel Safe!