"Travel is a therapy. Its' time to treat yourself." - Unknown
Rainbow brings a smile to each face. Different colours come together and beautify the surroundings and its admirers. When several colours are encountered in natures' nest, that moment is a blessed one. But you do not have to wait for the right weather or showers to catch a glimpse of it. Many places around the world showcase shades of creativity and nature in many colours.
Be it multi-hued Peru mountains or the murky waters flowing in Columbia, you will find many such naturally occurring and artificial creativity to impress travelers. Cosmopolitans like Dubai and Montreal have infused colors into architecture and reverse engineering, evoking places like some other planet.
If you wish to pay your visit to the city of gold, Dubai, you need to acquire a Dubai visa. For a quick and straightforward online visa application procedure, log on to www.instadubaivisa.com. Applicants are given professional guidance on Dubai Tourism and tours that suit their preferences.
Lets' check out some of the colorful places that will shape your upcoming holiday. 
1. Cano Cristales River, La Macarena, Columbia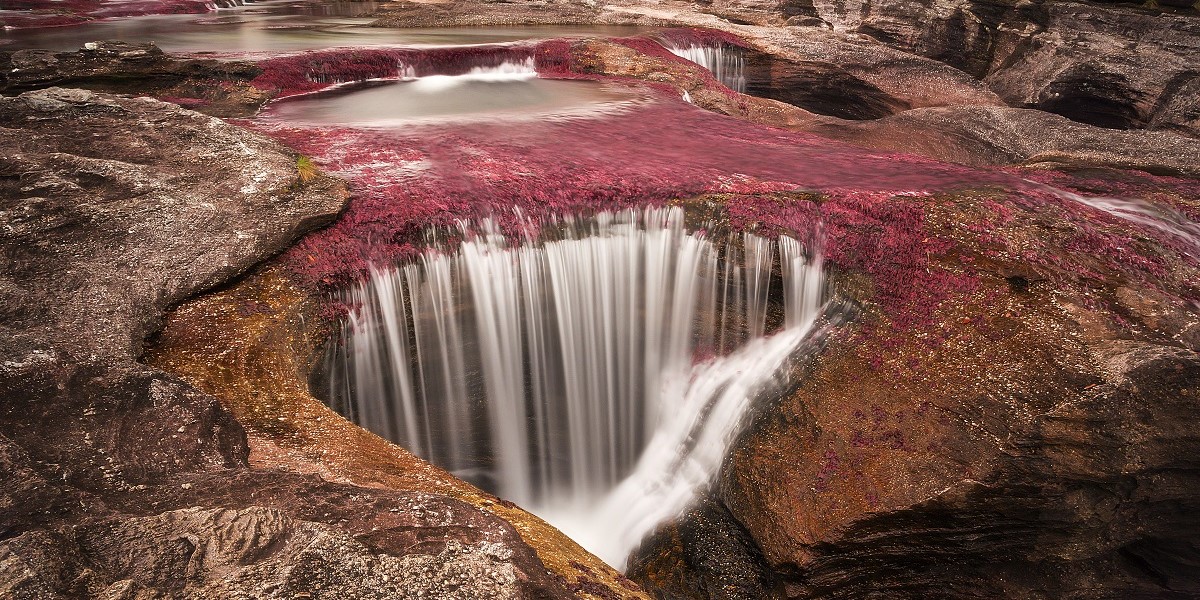 Travellers will be left spellbound on their visit to this Columbian treat. Also famed as" Liquid Rainbow" or "River of five colours", sight here is to be craved for a lifetime. The river gets its colours from the macarenia clavigera plant that grows in the underwater beds of this river. The plant can grow into several colours giving this river a rainbow effect.
Read More: Top 10 Attraction in Dubai - Must Visit
2. Vinicunca (Montana de Siete Colores), Cuco, Peru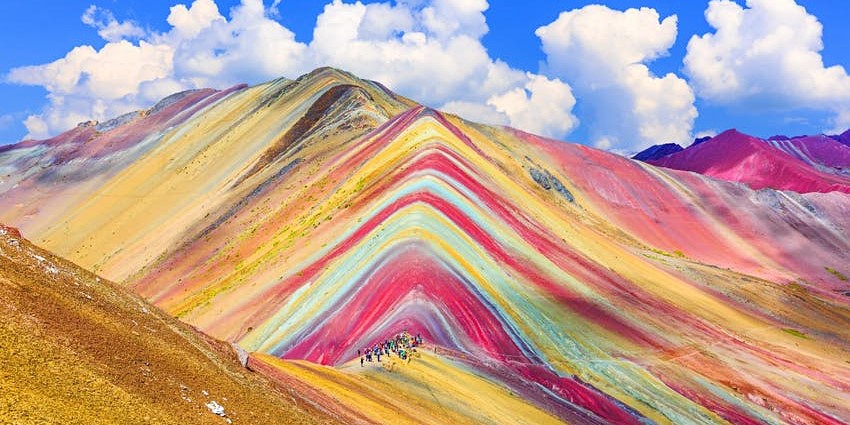 Tucked in the lap of Andes, nature has painted landscapes and mountains in different patterns and stripes. These stripes appear due to the mixture of water with underground minerals. After an adventurous 3 hour drive from Cusco, countless hikers and camper love to experience this unique site. 
3. Dubai Miracle Garden, Dubai, UAE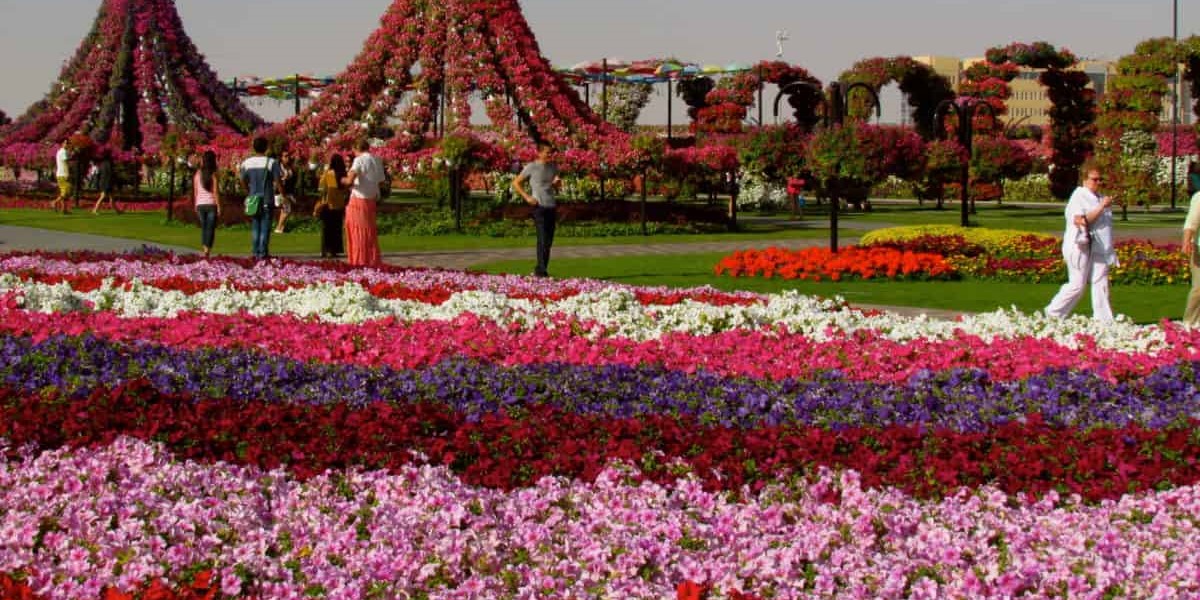 If you wish to experience a place straight out from a storybook, this is it! Dubai Miracle Garden (DMG) is a blooming area spread across thousands of acres of land. You will find species of Marigolds, Petunia and Geraniums blossoming in their natural habitat. The entire area is dotted with miniature displays of Dubai stunners like Burj Khalifa and many Walt Disney and Marvel characters studded with colourful flowers. The entry gates and walkways are designed to surround visitors with all hues of nature. The mammoth Emirates A380 dons a colossal area here, all decorated with schemed colour flowers. Another wonder within this wonder is the Butterfly Garden. All it does is adds more life and smiles to the travellers and visitors. Many Dubai tours cover DMG as one of its most prominent attractions to visit.
Read More: Parasailing and Paragliding in Dubai
4. Palais Des Congres, Montreal, Canada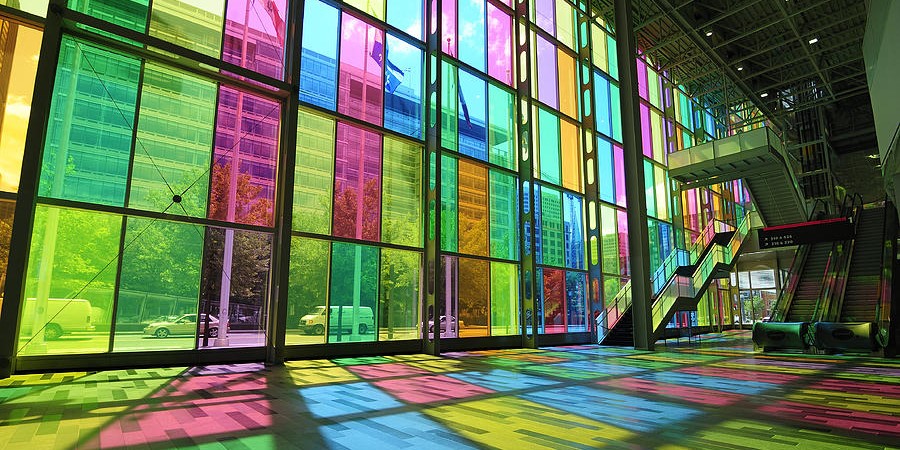 A conventional architecture shaped with colourful creativity, Palais hosts conferences, conventions, meetings, exhibitions, galas and other events of official nature. Palais creates a fascinating impression on the passers-by making it irresistible to catch up and visit. The structure stands with pride in the heart of Montreal, one of Canadas' unique city in art, culture and history. 
5. Dubai Garden Glow, Dubai, UAE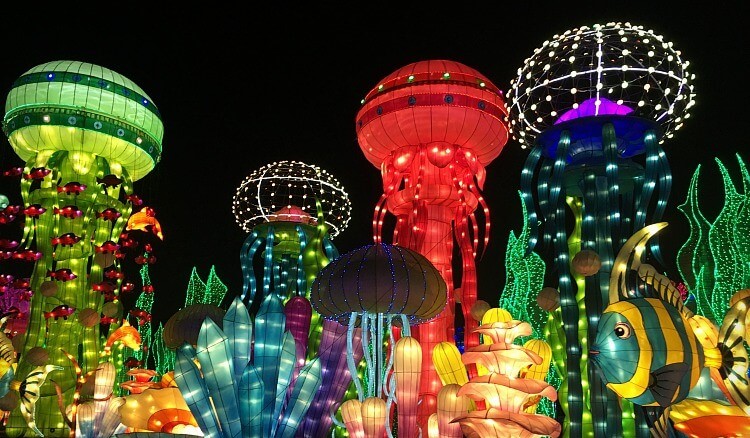 Under the sun, colours bring life. But under the stars, they make us live. Dubai Garden Glow is a night visit where you will find giant creations, creative lightning, music and wow-factor attraction that bring joy to your mood and worth to your visit. This sparkling attraction is located in Zabeel Park, Dubai. Worlds' best brains have come together to give life to the unimaginable here. The park opens its gates in winter every year. And each time, the theme of the park is changed to provide a unique and fresh experience to the visitors filled with bright colours. Dubai Garden Glow is an integral part of Dubai Tourism. 
6. McNamara Terminal, Detroit, Michigan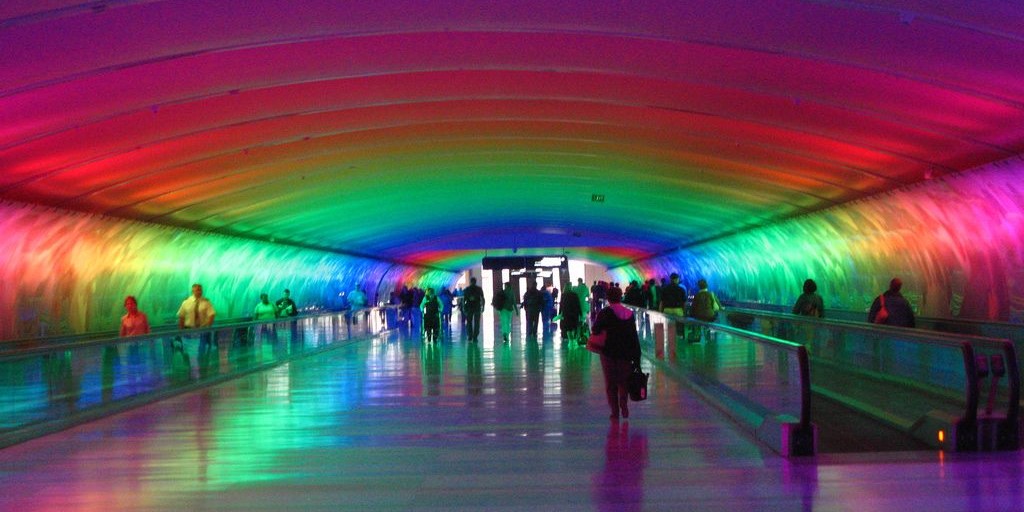 The passenger tunnel that links concourses B and C is not less than a discotheque. Many might find it a standard pass-through like any other airport. But as you walk through the tunnel, you will find LED lights illuminate the passage evoking a glowing rainbow.
Read More: Best Public Beaches in Dubai
7. Meenakshi Amman Temple, Madhurai, Tamil Nadu, India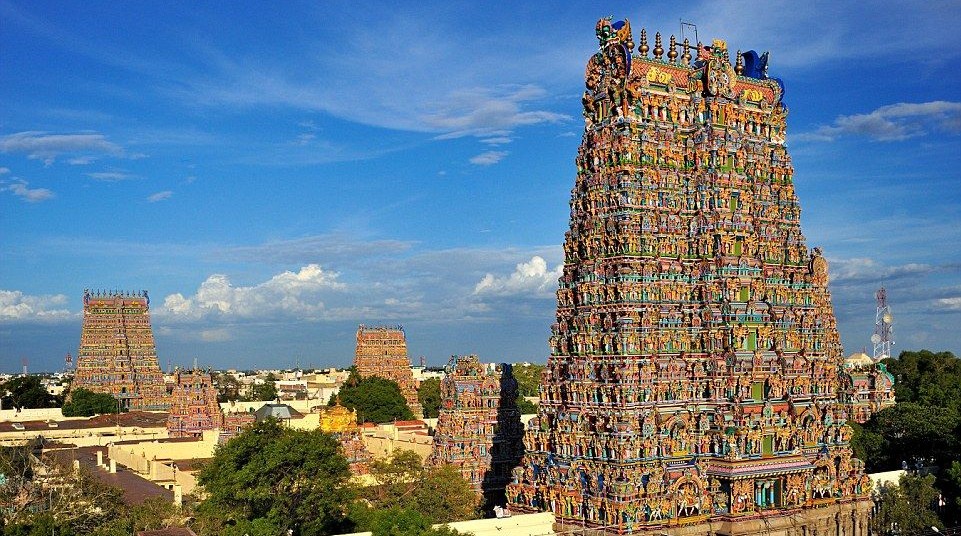 Beautifully ornated with colourful gopurams (towers), Meenakshi Temple attracts around 20,000 devotees daily. Sculptures of Hindi deities and unusual creatures beautify the exteriors of the temple, leaving visitors and tourists in magical wonders. The temple is famed as one of the "New seven wonders of the world". 
8. Colmar commune, Alsace, France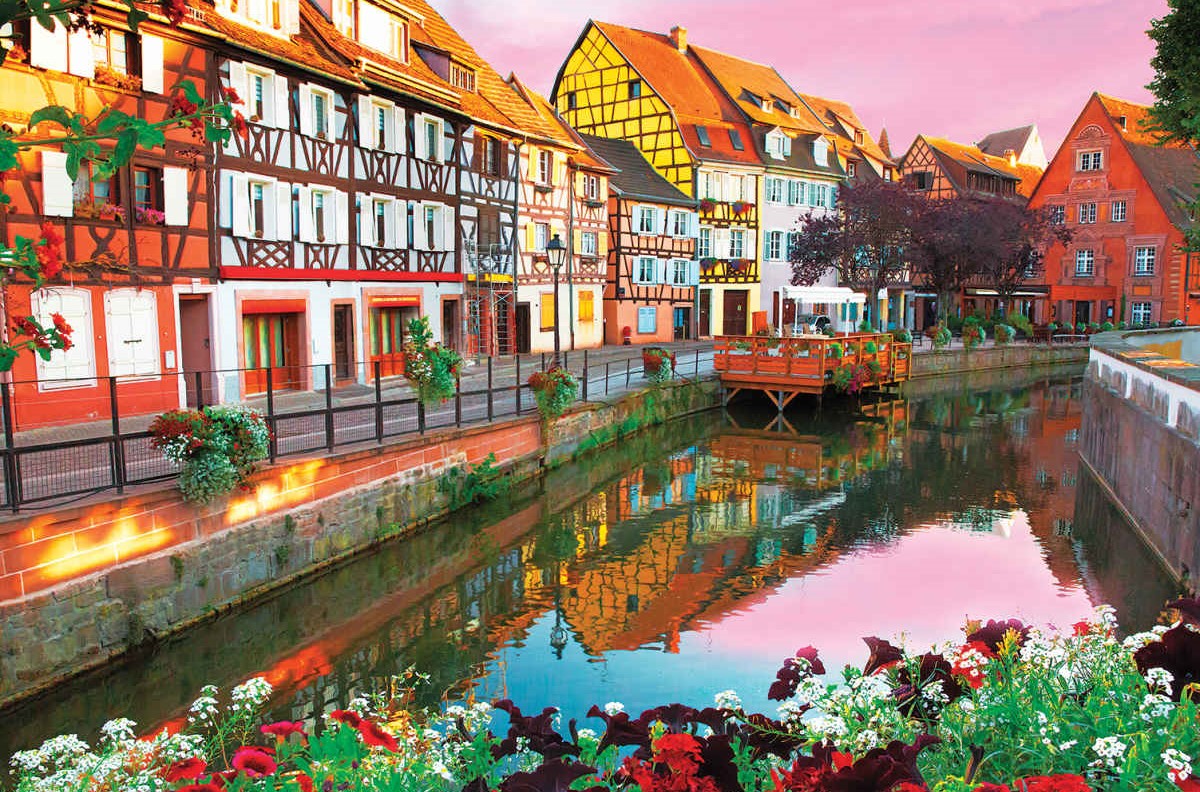 Locals here love to use purple, blue, green, pink, and yellow hues to paint their homes. Visitors sneak into Alsace to witness this unique and brilliant colour scheme. Colmar contributes to an excellent Instagram feed because the French are famous for beautifying. 
9. Rainbow Stairs, Istanbul, Turkey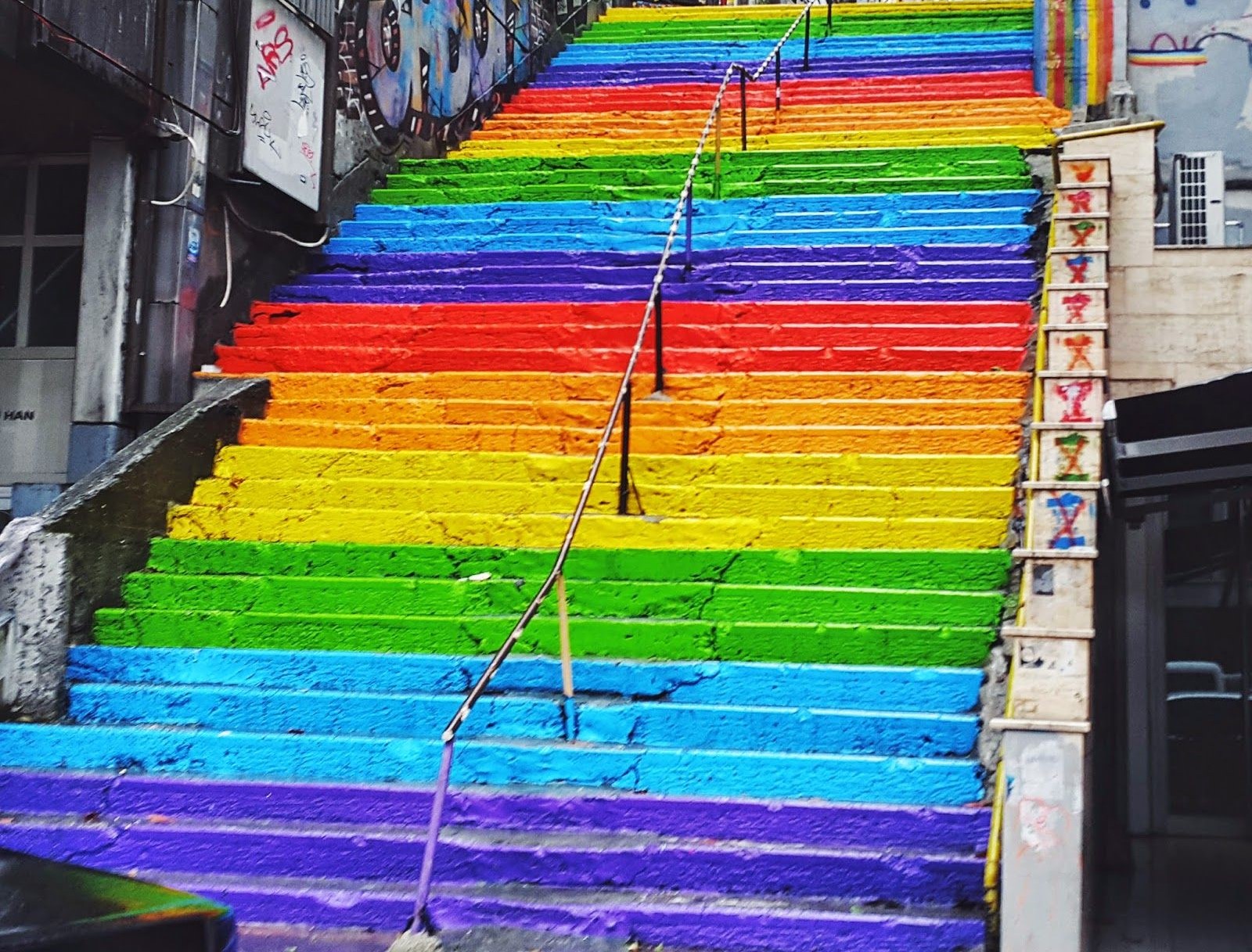 Turkey is one of the most loved destinations in the world. The city of Istanbul has a unique attraction filled with all colours to bring smiles to visitors and travellers' faces. Just imagine how happy the locals will be about this? You will find the Rainbow Stairs in the vicinity of Findikli and Cihangir. A retired forest engineer decided to take up this project to make people like you and me happy. Some say it supports the LGBTQ community. Well, even if that is true, your visit will be full of colours and life.
Read More: The Top 10 most Instagrammable Spots in Dubai
10 Kampung Pelangi, South Semarang, Java, Indonesia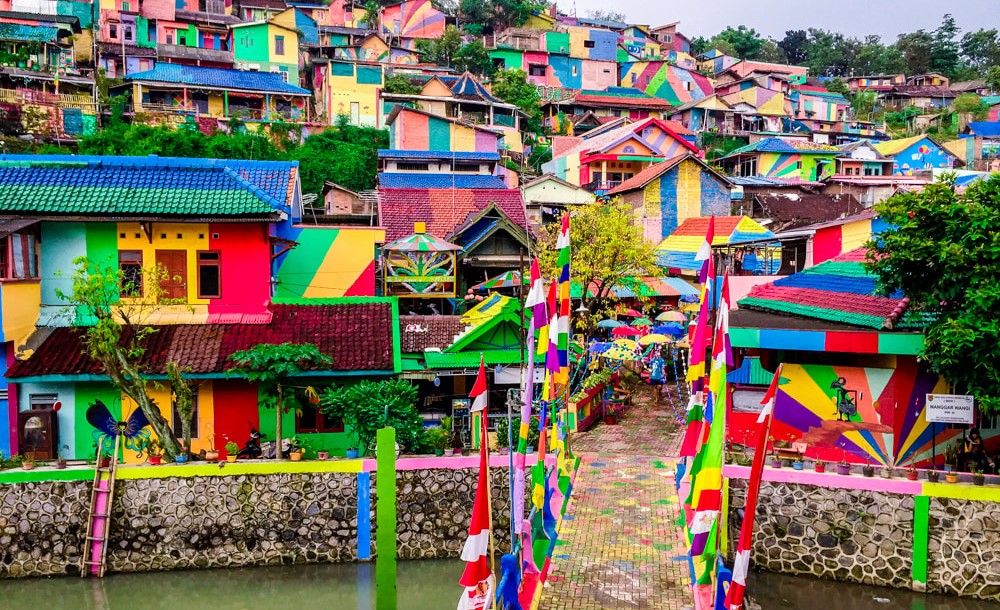 To attract tourists, the local government has painted 390 homes that are remotely tucked away in Java. The result has been so pretty that tourists flock to this place to capture ecstatic views in the lap of nature. Your Instagram will flood with love emojis for this click and visit. 
Destinations around the world look for new ways to attract tourists to boost their economy. This way, travellers have all the good and new reasons to travel or repeat their travel plan for such tourist destinations. I hope this blog supports you to curate your colourful itinerary for your next vacay. 
Dubai is loaded with stunning attractions that make visitors keep coming again. To visit Dubai, you need to apply for an online Dubai tourist visa. Team IDV is a bunch of visa experts determined to give you a smooth travel experience.
Travel Safe!