Festivals and New Year celebrations are around the corner. And what better destination to celebrate than Dubai. This part of the world is seasoned in spoiling its visitors with loads of options. During Christmas & New Year, many festivals, concerts, shows, fests, carnivals are scheduled and successfully hosted. With pleasant weather, pristine beachline, attractive deals and offers and happening events - Dubai roars with celebrations as visitors and locals welcome the New Year.
Allow us to share some amazing ways in which you can welcome 2021 in Dubai. With numerous feasts, festivity and firework events, celebrate and welcome 2021 in good spirits.
Looking for Christmas celebrations in Dubai in 2021? Along with Christmas, plan your New Year party in Dubai in 2021 with Insta Dubai Visa. Your Dubai holidays will be amazing. To apply for your Dubai visa online now, log on to www.instadubaivisa.com.  
Extravagant dinner on Cruise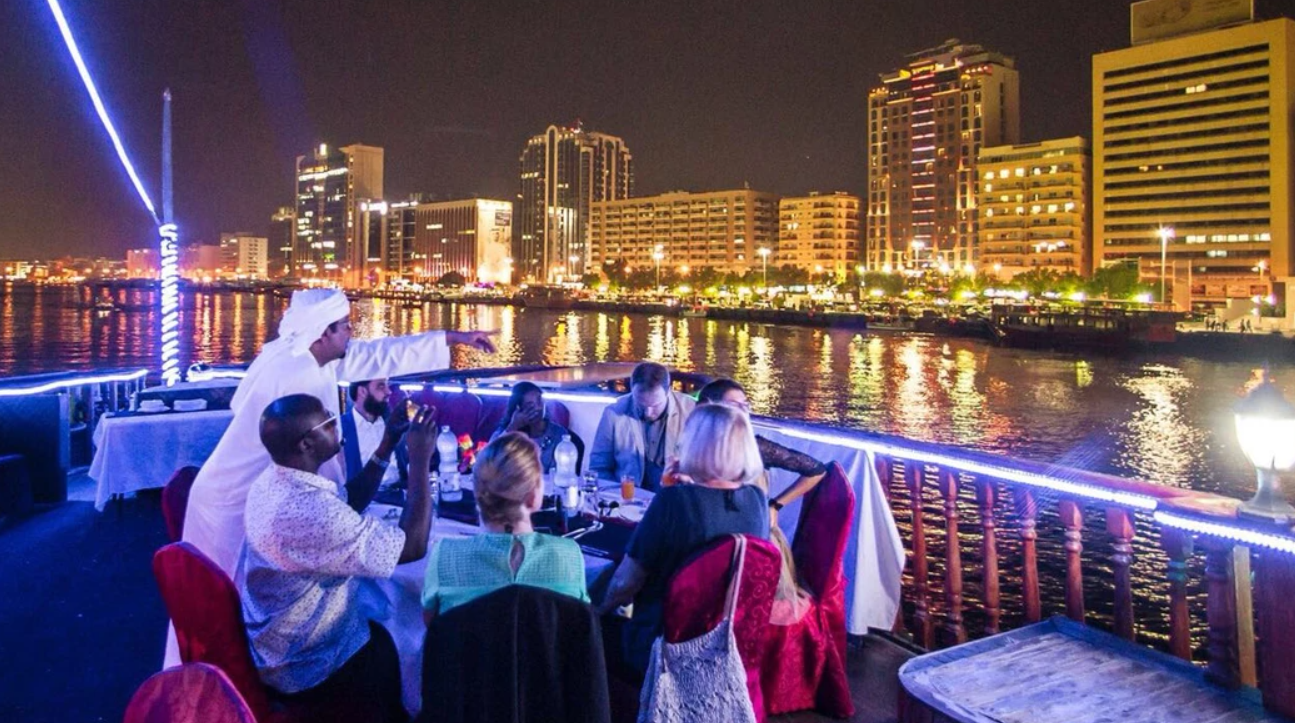 Dive the most romantic dinner cruises of Dubai. You have a variety of choices when it comes to celebrating New Year with your loved ones or hosting large family dinners. While on the cruise you will be treated with spectacular views of Dubai Creek and Marina. You can slide to the open decks where an open blanket of stars looks upon you while you cruise. Many cruises offer buffets dinners as well as the conventional dining style. During your visit to the cruise, all skyscrapers are glittered in light along with world-class cuisine on your table. This option to welcome 2021 will be splendid. Should you be looking for a more private and fancy arrangement, Dubai waters are dotted with luxurious yachts that will make your New Year celebration epic.
Celebrate the safari way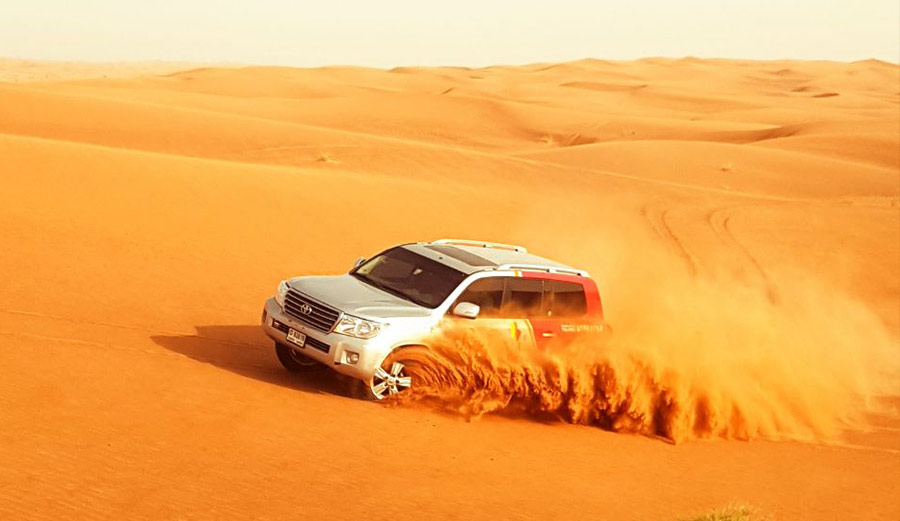 If you are looking for some tranquillity, the Dubai desert safari is the best pick for your new year celebration in Dubai. For welcoming 2021, an evening safari will decorate your memory book as it gifts you endless spectacular views of dunes, buffets and bar-be-ques of Arabian cuisine, belly dance and Tanoura shows, camel rides and dune bashing. If you wish you can plan your stay in the desert at night. The sky will be bright giving you uninterrupted views of fireworks as the New Years celebrations begin. This Bedouin way of New Year celebrations is one of the most loved by travellers across the globe.
Also read: Free Things to do in Dubai

Party all night in Dubai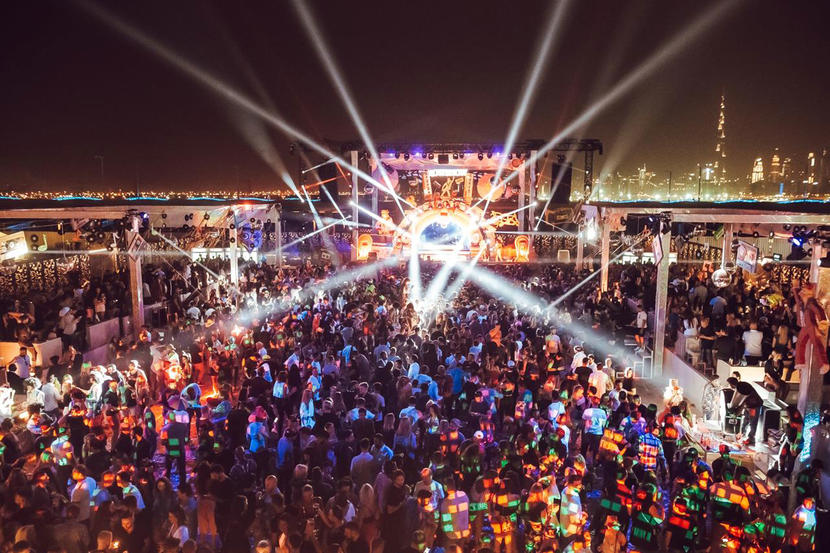 Welcome 2021 with a fancy musical flight of celebrations in Dubai. The Dubai Opera House is all set to release party vibes through Arabian music. Party animals will find this way to welcome 2021 electric and full of fun. Mostly on New Year's eve, Dubai Opera House goes live with music entertainment spreading its celebration mood across the Gulf and beyond. With hot deals on drinks and dine-in, visitors love to welcome the new year with great enthusiasm and happiness. Music concerts and shows are also hosted on the beachside and other exclusive venues like Atlantis. Keep glued to Dubai calendar for updates and offers on New Year.
Also read: Dubai Night Life - Top 6 Night Hot spots in Dubai
Fireworks on New Year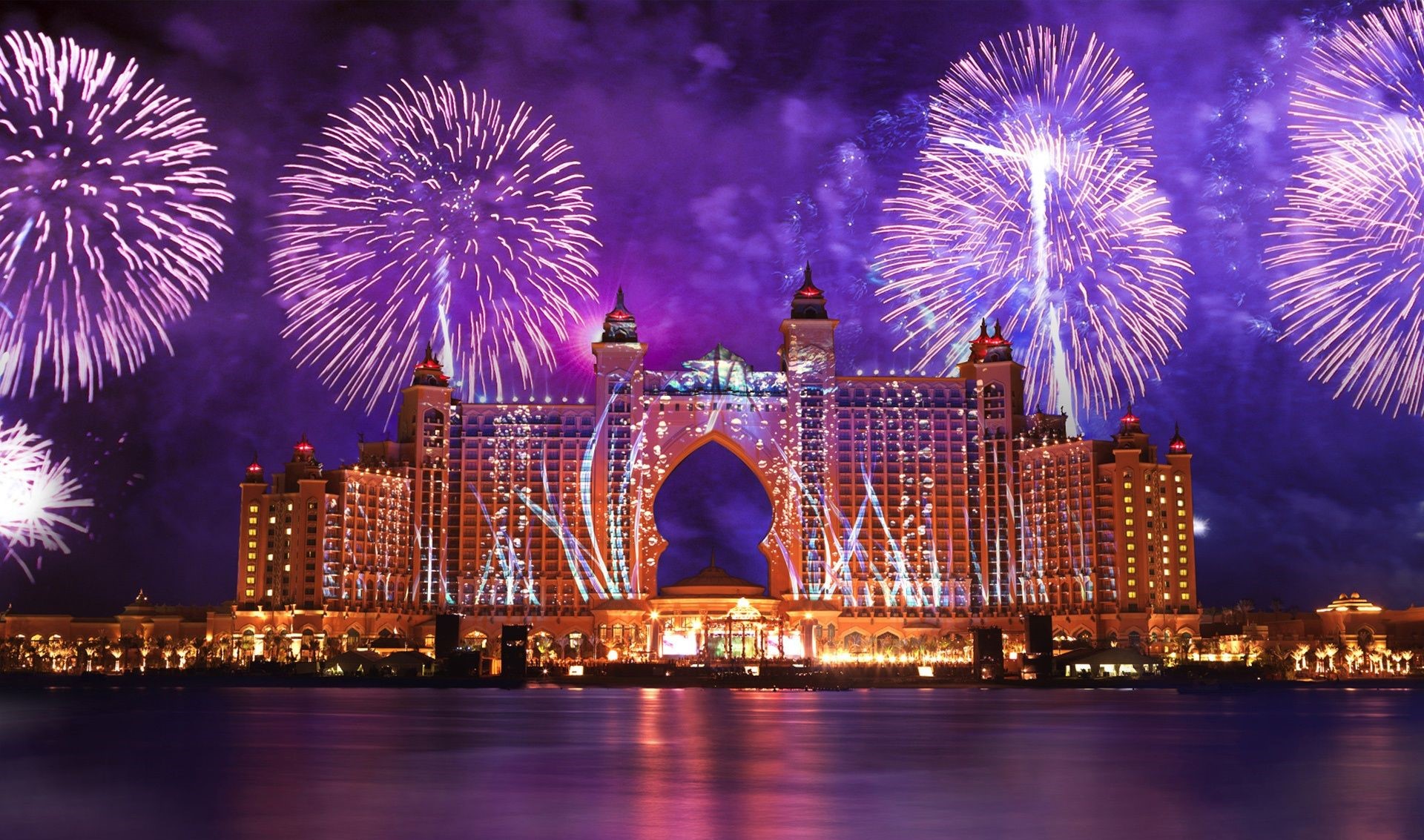 Fireworks on New Year's Eve in Dubai is world-famous. It is the most loving way to celebrate when the clock strikes midnight. All major attractions in Dubai that constitute the Dubai skyline along the beach come to life. Locals and visitors flock to their favourite spots and reserve them for the best view of the glittered sky. Burj Khalifa, Madinat Jumeriah, Burj Al Arab, Emirates Tower, Global Village are some of the spots where you can freeze a spot for yourself keeping in mind social distancing. Dubai Fountain is flooded with people who want to catch the shimmery surroundings at midnight. You will find a lot of restaurants or cafes nearby attractions where you can enjoy sitting and feast during the celebrations.
For the unique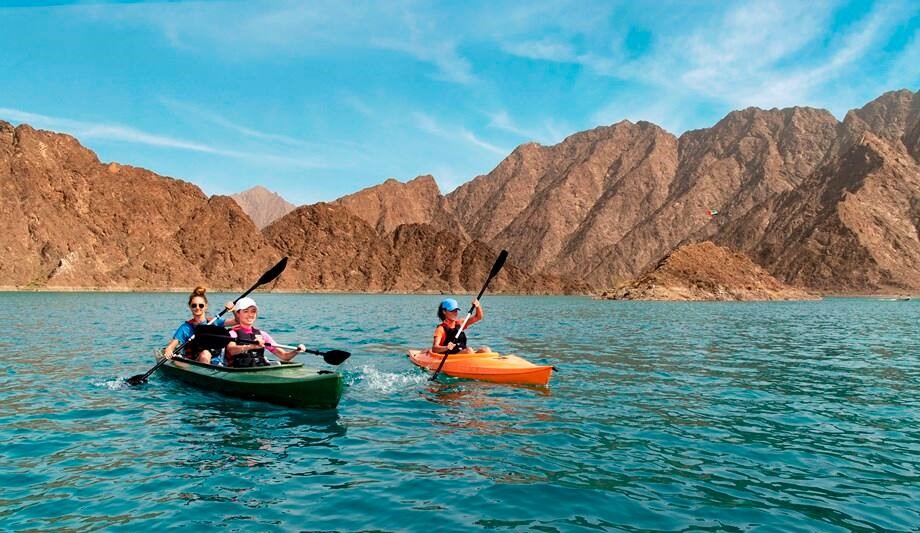 Headset to Hatta mountains for an adventurous celebration on New Year's eve. Travellers looking for ways that the crowd does not follow will love welcoming 2021 at Hatta. Loaded with scenic views, nature stays, adventure activities, mountains and amazing food, you will love your coming year. With over the top facilities, hiking options, exploring new spots and beautiful rides, this way to celebrate New Year is beyond unique.
Foody celebrations in Dubai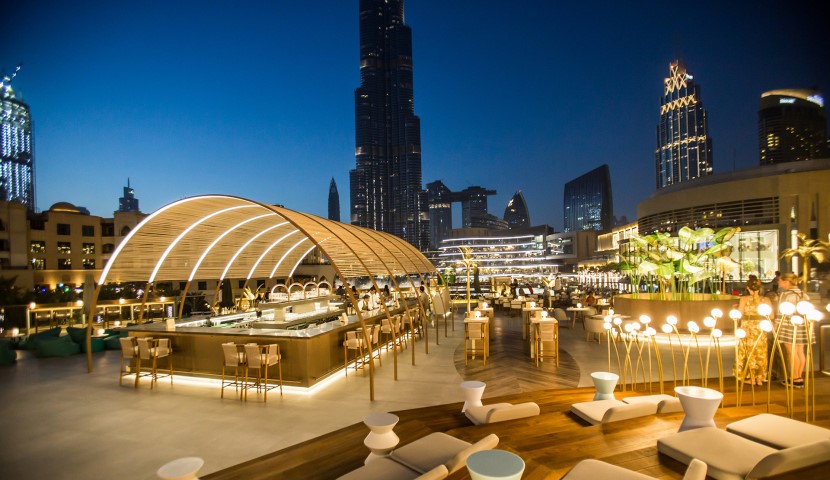 This city is chock-o-full with restaurants and food points. Visitors planning to freeze Dubai as their venue for New Year celebrations can enjoy street food, budget deals in restaurants, dine-ins for large groups, world class cuisine in 5-star setups. Around this season, Dubai rolls out oodles of deals and offers to attract visitors to the region. You can experience fine dining in a plush décor where Michelin star chefs curate your favourite dish on this occasion. Major attractions have built-ins restaurants or food carts installed if you are looking for variety during New Year celebrations.
Also read: Dubai Tourism - Discover The Most Loved Tourist Destination

A beach affair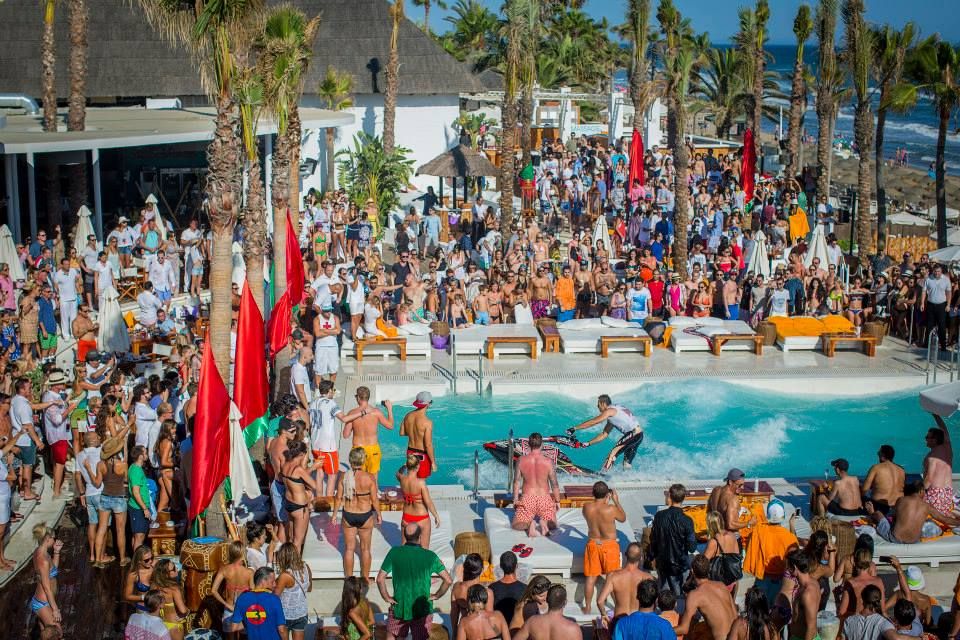 Beaches are a highlight in Dubai. They so well kept and maintained that at any point in time or occasion, you can plan your celebration. During New Year's eve, many music shows, fireworks, bar-be-ques, games, beach activities and carnivals are hosted. Families and large groups usually opt for this type of celebration style as kids can enjoy rides and games at carnivals while adults can relax and treat themselves with numerous other options.
Style stay in Dubai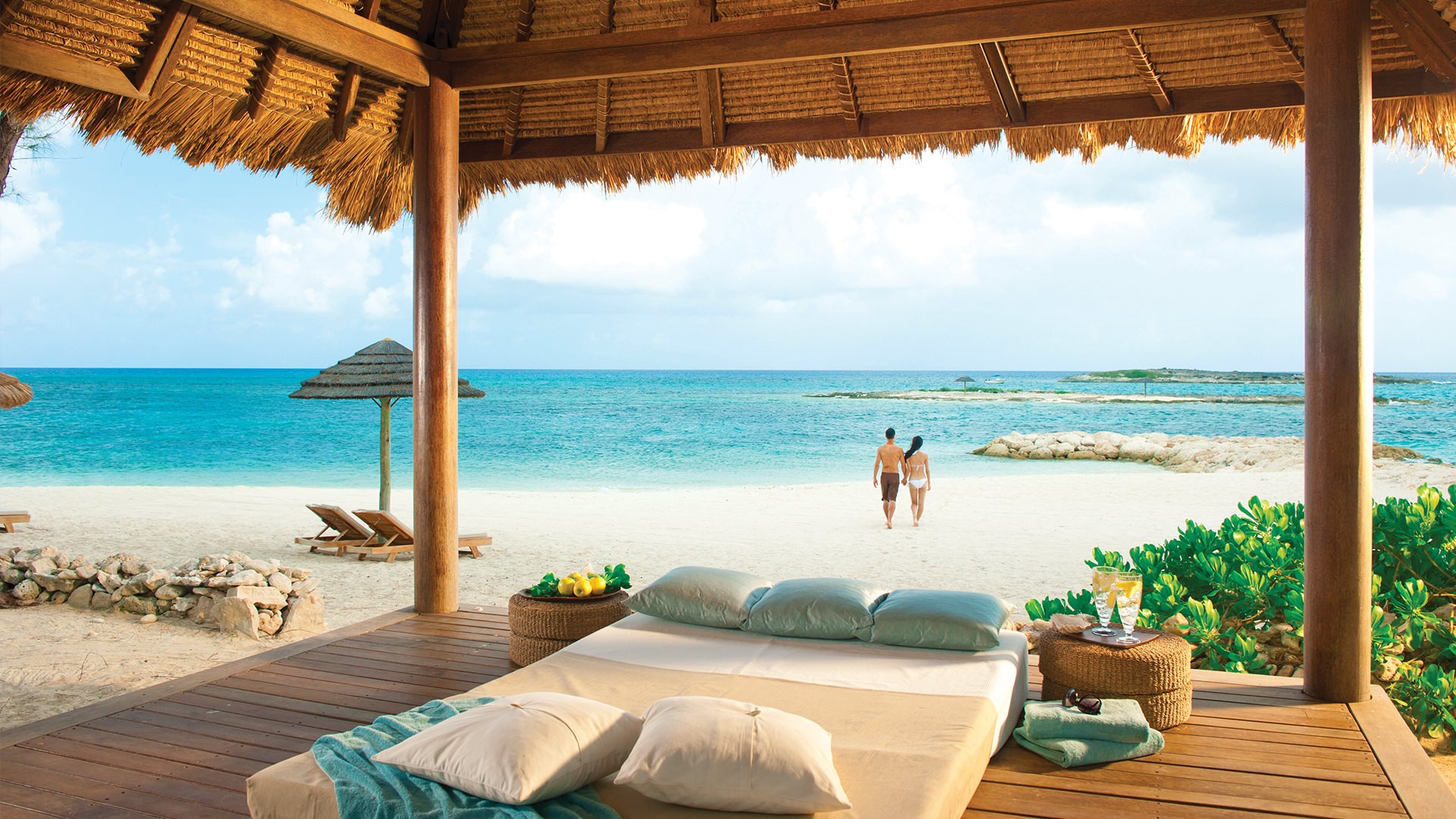 This city is filled with exclusive stays paired with world-class amenities to spoil you. To make your New Year celebration memorable, you can plan your stay in themed resorts, beach resorts, regal style suites or innovative group stays. You will find many offers and deals that will be paired along with your stay to attract bookings during this season. Most of the travellers chose packages as they are designed to include stays, meals, tickets (optional) and transfers. So before you choose your resort or hotel to book yourself a room, remember to check with the hotel management about the inclusions and exclusions of the package.
Also read: How to Apply for Dubai Visa for South African Citizen

QE2 Gala Dinner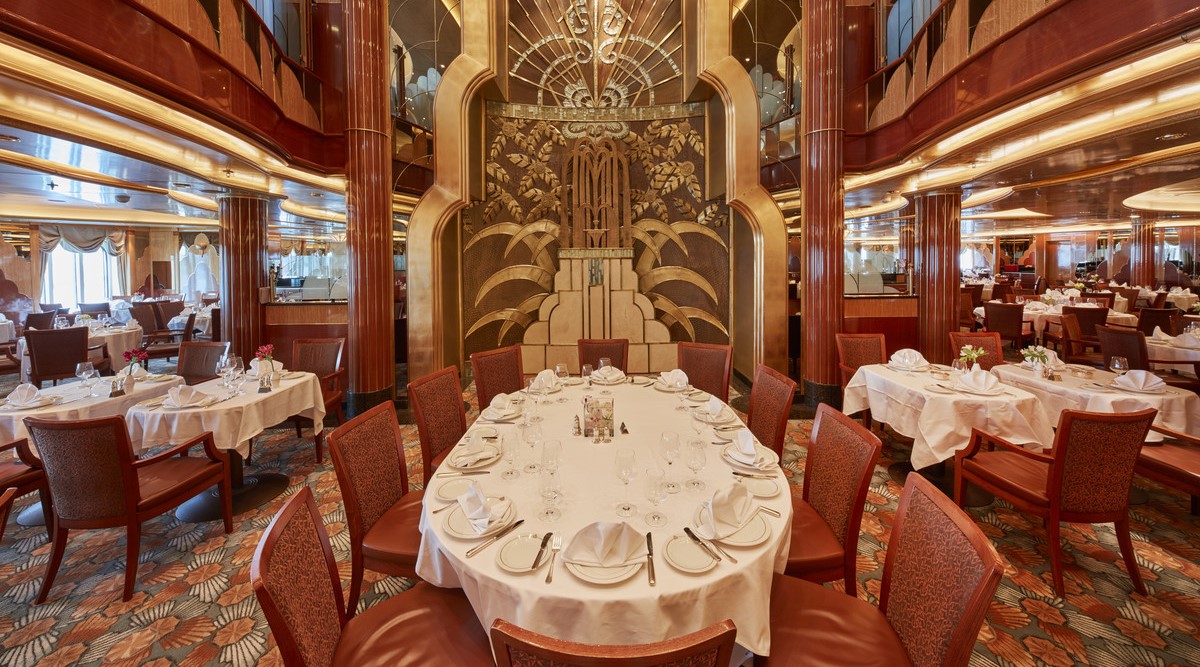 This event is for those who wish to experience a seven-course meal with live band music. The QE2 Gala dinner has a dress code. The black-tie event is grand in the middle of the Arabian waters. This world-famous cruise ship turns into a hotel as the New Year approaches and is known to spoil its visitors with premium services. If you wish to corner yourself on this ship, you can opt for a bar visit to enjoy drinks and snacks.
On the top of Dubai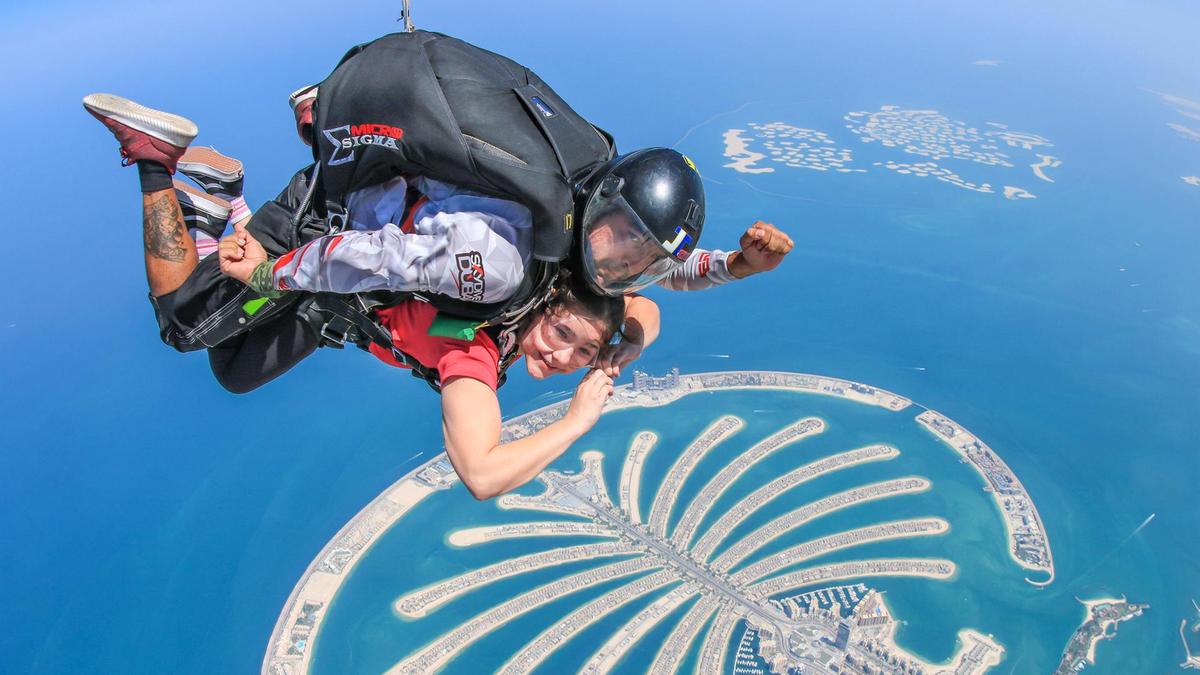 People who love to bend norms take the sky. Catch and live the view from top as the New Year approaches with skydiving. New Year slots are specially scheduled as many travellers seeking adventures love to see the top-view when the clock strikes 12 in the midnight in Dubai. Visitors love to catch glimpse of celebrations in this city while in the Arabian air.
Also read: Why Insta Dubai Visa?
New Year is about to approach. So plan now and welcome 2021 most cheerfully.
Travel Safe!