UAE National Day 2019
When we think of UAE, its all about larger than life surprises in the country. And when it comes to celebrating UAE National Day, the entire community is on the roads to laud the union of the federation.
This year, UAE National Day has completed 48 years of its independent existence. Six of the emirates came together to form UAE on this day. The seventh emirate Ras Al-Khaimah joined UAE in 1971. 2nd of December every year is observed as a holiday for both the public and private sectors in the UAE. In order to maintain equality in work and life, the cabinet approved holidays for all to come and unite for peace and brotherhood.
All emirates plan for this national event and the entire atmosphere is filled with jovial emiratis. As UAE has a huge expat community, all come together to witness the Emirati culture. This year, one gets a long weekend of celebrations as Dec 1st 2019 (Sunday) is being observed as the Commemoration Day in remembrance of those who laid down their lives in combat. December 2nd 2019 and December 3rd 2019 will be celebrated as UAE National Day.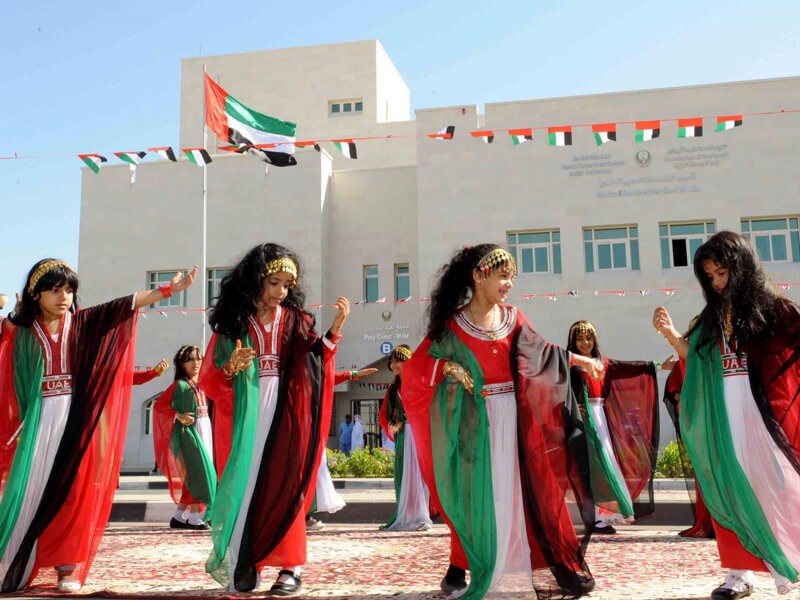 From concerts to live shows to fireworks to art shows to shopping - all emirates have an amazing line up of events to host for its people. Most of the structures in all the seven emirates are ornated with symbols of national significance. Some host colours of national flag while others display the souvenirs of their kings or national animals or birds. The colours of the flag signify love and peace.     
During these 3 days of national celebration, a huge wave of travel deals, visa deals, food and staycations are floating. Grab the best ones for yourself to witness one of the most loved National events in the world.
The events
Fireworks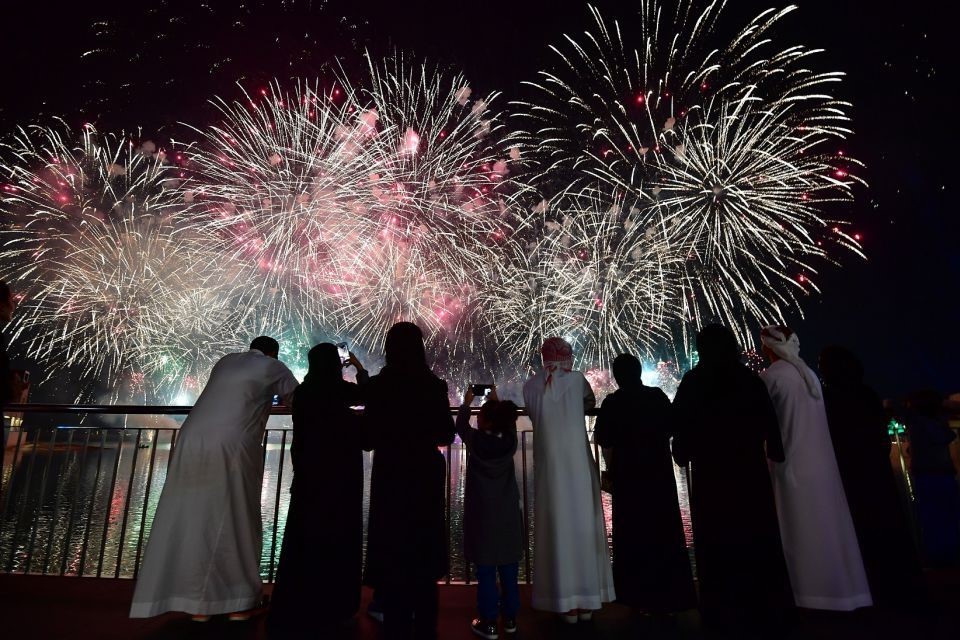 Dubai loves to spoil its visitors. A line up of fireworks event is not to be missed on Dec 1 and Dec 2 at Al Seef (8:00 pm), La Mer (8:30 pm) and The Beach (9:00 pm). On Dec 2, you can head to The Pointe (8:00 pm) and The Global Village (9:00 pm). Burj Khalifa and The Dubai Fountain have set the stage to blow your mind with their special events on Dec 2nd 2019 and Dec 3rd 2019.
Abu Dhabi will be offering firework wonders at Yas Marina at 8:00 pm. After the world-famous Abu Dhabi Grand Prix, they are set to host a number of fun activities for you and your loved ones. Handsome discount coupons await at Yas Marina for groups and kids aged between 5-7 yrs. A car parade will give you an up-close experience of the F1 circuit.
Read also: How to Apply for Dubai Visa Online
Concerts and Shows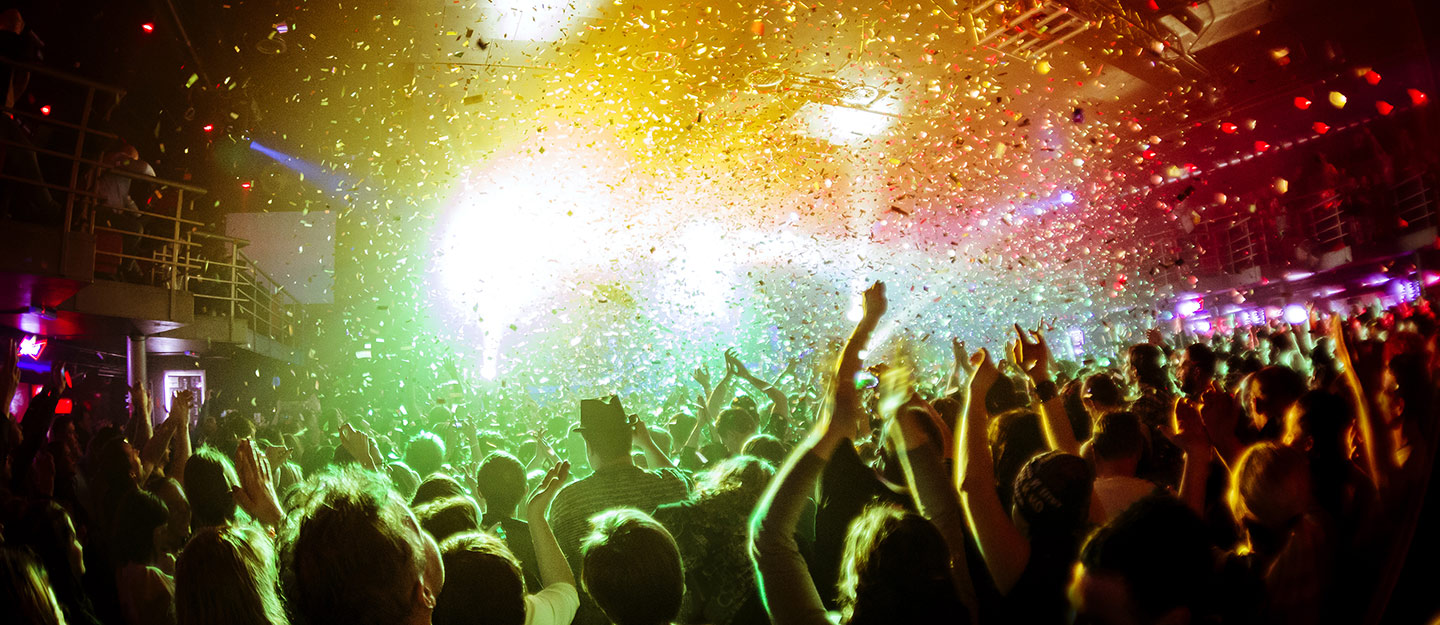 Music and art fans can head to Dubai on the UAE National Day. The most talented bunch of artists and musicians will be rolling out their piece de resistance to entertain you.
A theatrical magnum opus will be displayed under the name of "Legacy of our ancestors" at Zayed Sports City, Abu Dhabi. This show has been created and performed by over 5000 artists across 70 countries.  Look out for deals on tickets. People with special needs, senior citizens and children under 2 have free entry.
The regional symbols will be entertaining you through their authentic Arabian music in their free entry concerts. Starting from 29 Nov 2019 at La Mer, singers like Balquess and Essa Al Marzouq will enchant you with their magical voices. Hussain Al-Jassmi will be performing live at The Global Village on Dec 1st 2019 at 9:00 pm.
A six-day long celebration will be held at this prominent Abu Dhabi mall commencing from November 28th 2019. Paid concert of popular local singer Alain will be joined by a set of famous poets. Activities like face painting, henna areas and dance performances will lure the curious eyeballs till Dec 3rd 2019. You might win a Ford F150 Raptor, so get going.
Rush to Dubai because Usher is in Dubai to give you a double feast. This Grammy award-winning singer will make you sway to his topmost hit numbers. Drop at White Dubai Urbanon on Nov 30th 2019 or on Dec 1st 2019 at Mad Yas Island at 11:00 pm.
Entertainment next level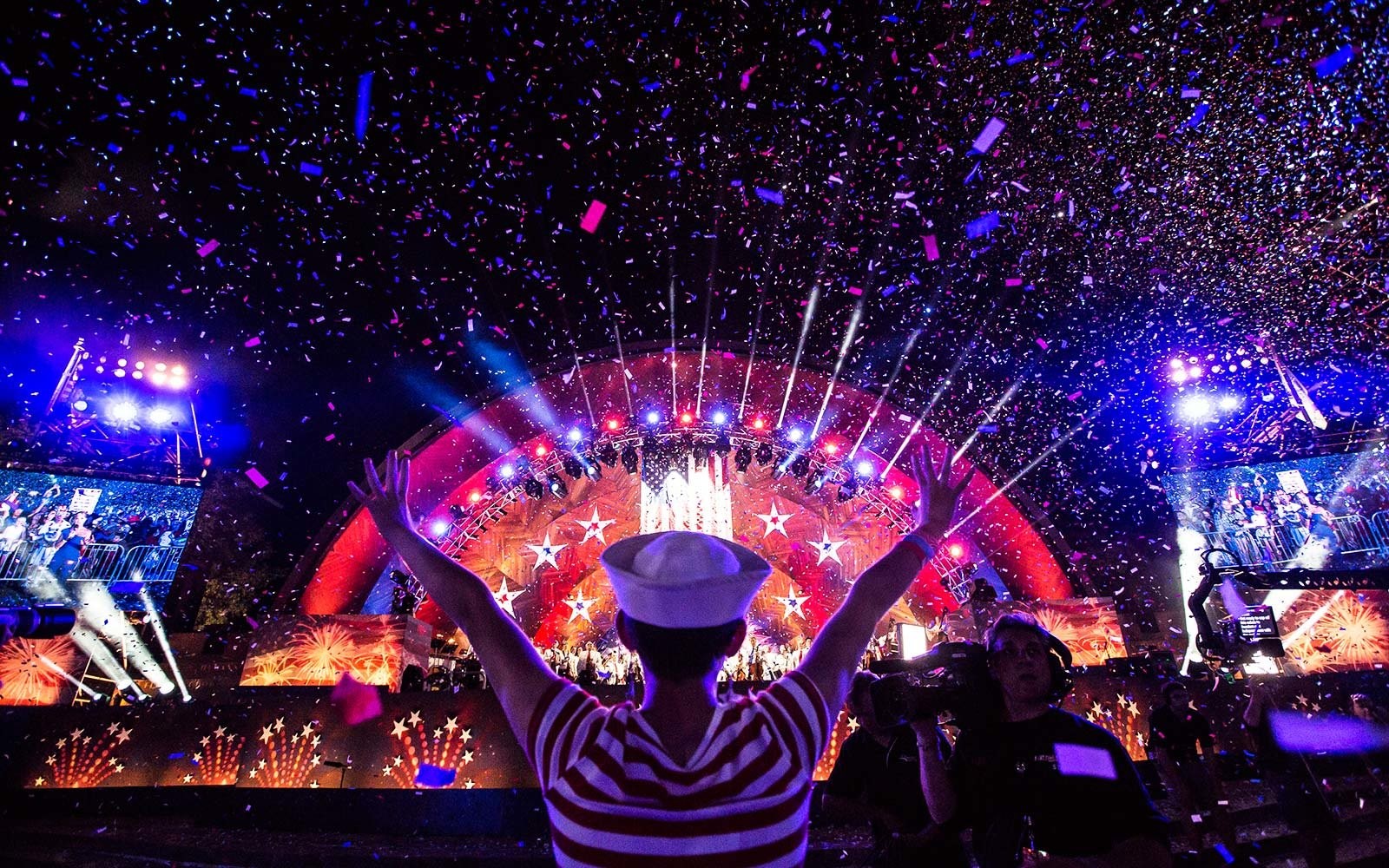 At this UAE National Day, you can make your way to the National Day Imagine Show at Dubai Festival City. A unique "Face of the Nation" campaign is organized where you are to share your pics on social media as apart of the celebration under hashtag #Facesofthenation. The campaign will roll out its prominence on Dec 2nd 2019. We suggest you arrive early at the Waters Bay to grab a table and enjoy the Emirati entertainment at 8:00 pm. Your entry is free so don't think, just go.
Sole DXB 2019
Giving you Jamaican realms of music, songs, dance, fashion and culture, this cultural treat will don its presence from Dec 5th 2019 to Dec 7th 2019 at  Dubai Design District. Tickets start at 295Dhs. 
Junoon Band - World Popular Band
The pride of Pakistan, Junoon Band is set to tight pack the Dubai's Duty-Free Tennis stadium. This band has won millions of hearts around the globe. Tickets start at 157.50Dhs. The stadium will open its gates at 7: 00 pm on Nov 29th 2019.
You can witness the resonating music notes of traditional bands which will be played at various public places like The Kite Beach, The outlet Village and The Bluewaters. You can brush your pottery and weaving skills at these places. Supertalented calligraphers will inspire you to the divine art of calligraphy. Flag processions and traditional dance performances will woo you to blend with the jovial spirit of UAE. Ayala, Razfa and Liwa will dance to the traditional Arabian music at The Mall of Emirates, City Centre Deira, Dubai Festival City and Nakheel Mall from Dec 1st 2019 to Dec 3rd 2019. 
Dance to the Bollywood tunes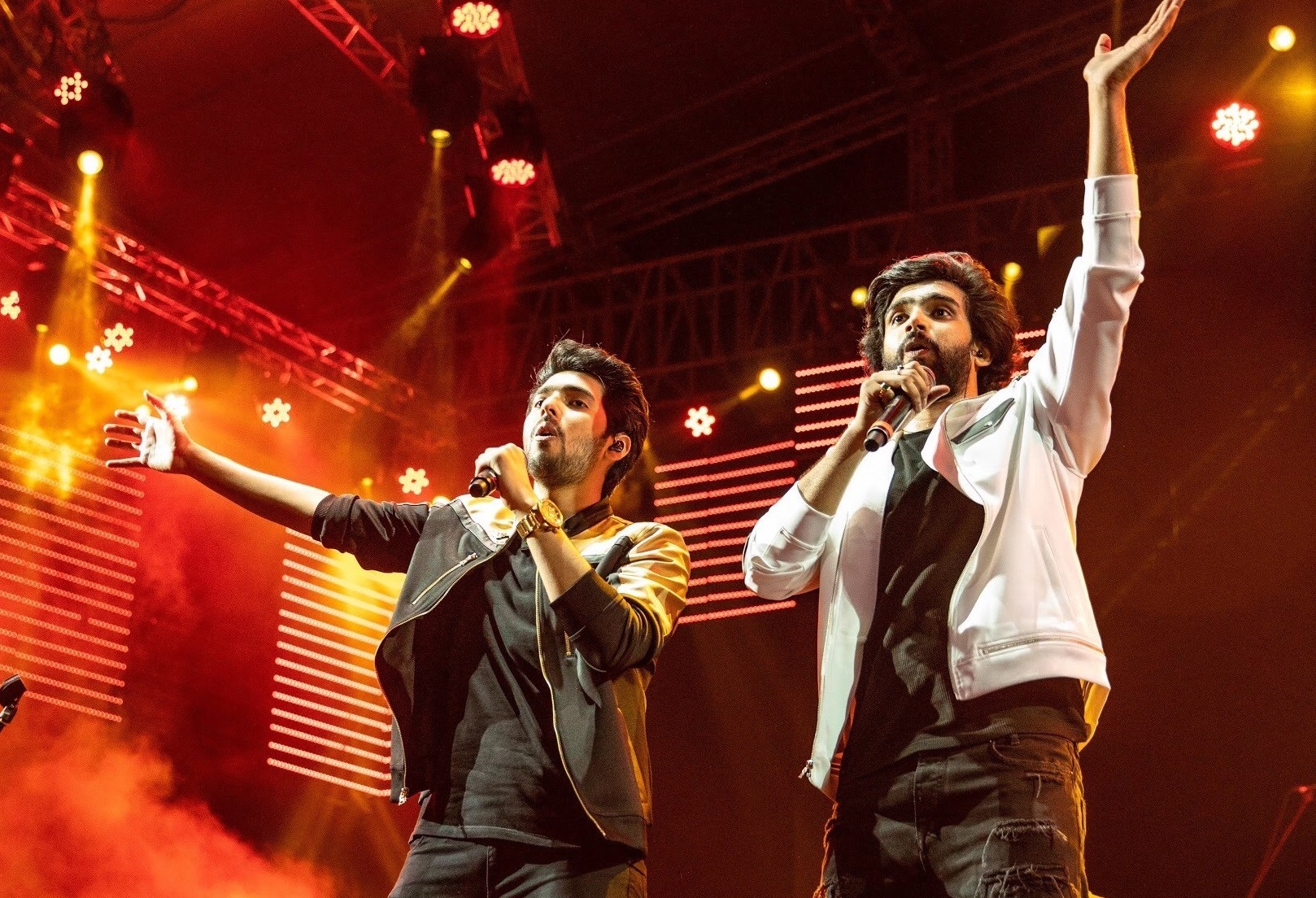 From rags to riches - an overnight star Ranu Mondal will be performing live with Bollywood musician Himesh Reshammiya at Abu Dhabi National Theatre on Dec 6th 2019 as apart of UAE National Day celebrations. Tickets start at 150 Dhs. Gates will open at 6:00 pm.
Armaan Malik and Amaal Malik will entertain you live at Bollywood Parks, Dubai on 2nd of Dec 2019. Your tickets starting at 89Dhs will give you access to Bollywood Parks from 2:00 pm onwards. The show will be on at 8:30 pm onwards.
Exclusive offers at exclusive properties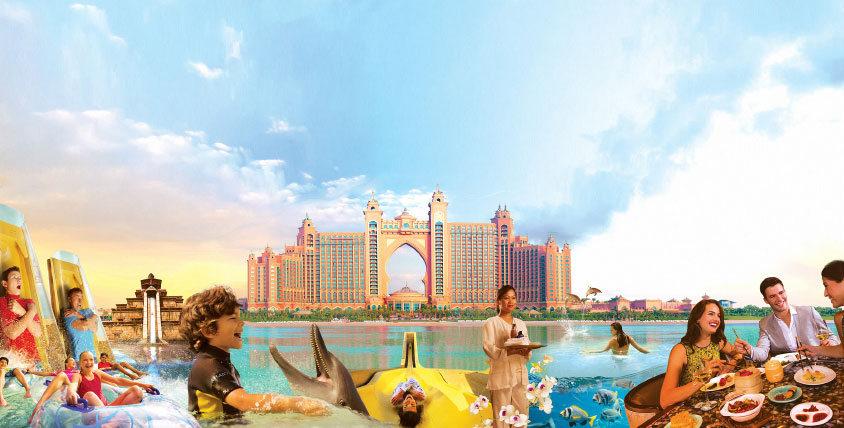 Plush resorts and holes like Burj al Arab, Jumeriah Al Qasr, Jumeriah Dal Al Masyaf and JA The Resort are offering heavy discounts on their stays and spa services. A fun time for you and your family is assured as these brands are hosting cultural shows as well. Belly dancing, henna sessions, camel rides and traditional food all are set to welcome you to celebrate the unification of this federation. 
Oman Burger is a home for lobster fans. This place has special offers from 29th Nov 2019 to 2nd Dec 2019. UAE National are being offered heavy discounts at Texas De Brazil and Le Meridian Al Aqah (Fujairah). You can book UAE Tours on a cruise to experience the rich culture and tradition of UAE. 
Yas Island, Legoland Dubai, Dreamland Aquapark and Dubai Dolphinarium have special offers for your kids. These are surely not to be missed.
Read also: Here is your complete guide to UAE/Dubai visa 
Airlines have been offering special flights with special price tags for the ones who are looking to take a break for a long weekend. Many airlines and UAE hotels offer visa services to their customers. You should always check through various portals and reviews before opting for a choice. An E-visa is the most chosen way for a visa to the Dubai. You can apply online for Dubai E-visa. To enjoy an easy 2-step Dubai visa application process, log on to our Dubai Visa website.  
 You are being offered a world of fun, excitement and lucrative deals to grab on. Just hit that button and have a celebration of a lifetime.
Useful links:
Complete UAE Travel Guidelines for India and Pakistan
Is Visit Visa for Dubai Available Online
How to Apply for a Travel Visa to Dubai