As we navigate, the world is in the hour of crisis today. A virus has halted so many lives and operations and has completely brought the world economy on its knees. UAE officials and authorities have carefully strategized and rolled out a plan to deal with COVID-19 epidemic and travel.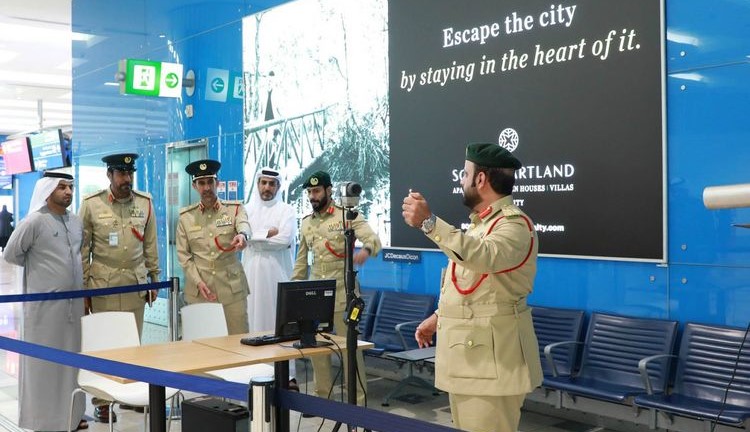 Major General Abdullah Khalifa Al Merri, the Dubai Police chief, reviewing the safety measures at Dubai Airports
As we move ahead to narrow down the measures taken by UAE authorities, we need to understand how this virus spreads.
According to the World Health Organisation, the virus spreads through droplets that an infected person releases from its body through cough, sneeze and even while talking. This virus remains on surfaces for hours and so if you touch the contaminated surface and then touch your face or eyes even, you have high chances of getting infected. The symptoms are cough, sneezing, fever, breathlessness and diarrhoea. But sometimes an infected person does not show symptoms in the early stage while still being infected.
The following precautionary measures have been taken by UAE authorities to ensure the safety of all travelling to UAE or residing in any of the emirates:
 

1. The UAE Cabinet approved a 126 billion DHS stimulus package to not only ensure safety measures in the entre UAE but to pump the UAE economy that has been flattened by this epidemic, tourism being affected the worse.

2. Up to 20% rebate has been allowed to all restaurants and tourism and entertainment sectors.

3. Tourism fee for tourism and entertainment sector has been waived off till further notice.

4. National Sterilization Drive is carried out in all the emirates for 3 days limiting the movement of locals residing there.

 

5. Only two passengers are allowed to commute in Dubai Taxi while the rides on Dubai Metro have been limited.

6. All locals in the UAE have been asked to stay at home and limit their movement to only essential items purchasing.

7. All international and domestic flights have been suspended by the National Emergency and Crisis Management and the Civil Aviation Authority.

8. UAE has urged to call on all its citizens residing abroad to return home.

 

9. Thermal Screening is being carried out at Dubai International Airport. These scanners have been installed to detect any spike in the temperatures of the human body. If the passenger is found symptomatic, the paramedics' team at the airport will transport then to the local hospital.

10. Dubai authorities have put a complete shut down on Dubai Beaches. While the other emirates have announced complete social distancing.

11. Thermal screening has also been installed in shopping malls.

 

12. The health care workers carry out a nasal swab test if a passenger is found with high temperature by the thermal scanners.

13. Municipality of many emirates have been carrying out disinfect operations regularly to ensure public health and safety.

14. Major public attractions, cinemas and entertainment zones have been closed till further notice.

 

 

15. The supermarkets have also been carrying out disinfection tasks to ensure public safety.

16. All public attractions and places are being inspected regularly and are being disinfected.

17. After every journey of Dubai Metro, the doors are disinfected by the Dubai local authorities.

18. All public places of events, shows and concerts are being fully inspected and disinfection tasks are carried out.
UAE authorities are in constant trials to approach to contain the epidemic and provide maximum safety and security to the locals as well as travellers.
Related news: 
Visit Dubai Attractions from Home Now - Dubai360
All You Need to Know about Covid-19 while Travelling
Social Distancing is Dead Serious

Note: As per the instructions received from Federal Authority of Identity and Citizenship, the Dubai visa services for all foreign nationals are temporarily suspended. But if you are planning a trip to Dubai with your family or friends, you can register with our discounted Dubai Visa membership and apply Dubai visa for lifetime.