From traditional souks to modern shopping malls, Dubai has a wide range of attractions. Sites for shopping in Dubai provide a variety of conventional products, contemporary styles and international brands. Fascinating designs in gold, clothing and souvenirs are available for shoppers.
Traditional Souks, Ultra-Modern Souks & Malls
Whether you like to have insight into the cultural charm of the Arab world or explore new fashions, choose a market and enjoy a heartful of shopping! Buying gold in Dubai is the first choice of travellers. For this, no other market can compete with the Deira Gold Souk. If you are looking for modern fashion in clothing, shopping in Dubai Mall is the best bet. Souk Madinat Jumeirah is equally preferred. A host of traditional markets of Dubai at Al Fahidi Street enrich travellers with the antiquity of the land. A lot of travellers like to take back home some traditional souvenirs. Let's acquaint you with the most suitable places to shop in Dubai.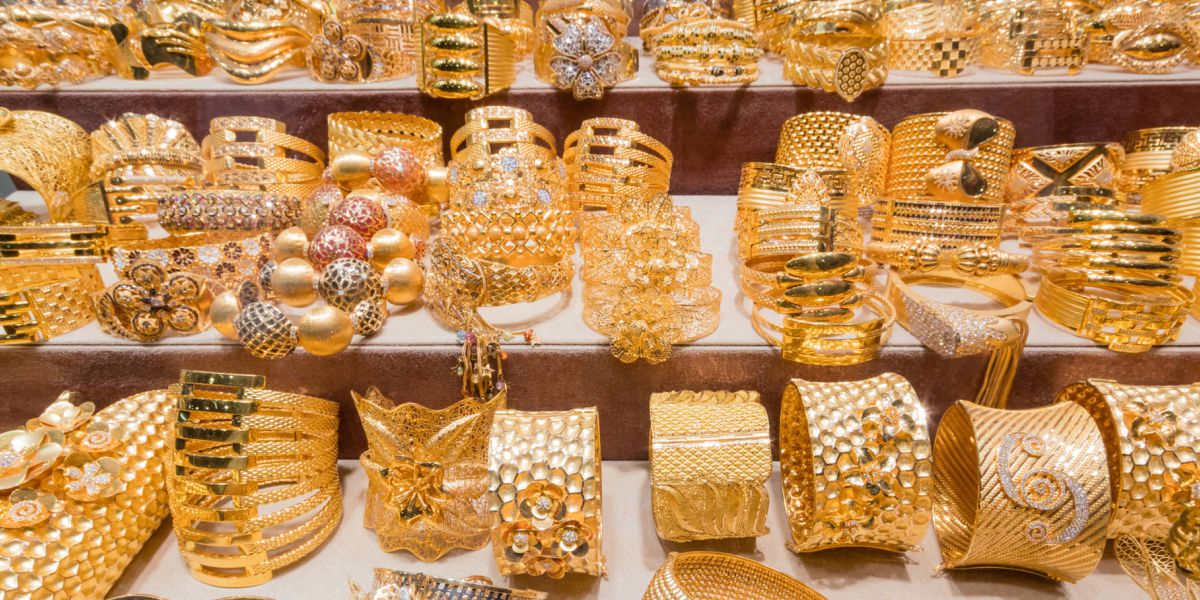 Situated on the banks of Dubai Creek, the Gold Souk is one of the best shopping places in Dubai. For buying gold, silver and gemstones, the market is recognised as the best one in the world. The place caters to all your needs, with over 400 stores selling various jewellery designs. It boasts of housing the world's largest and heaviest gold ring, i.e., The Star of Taiba.
Location: Deira, Near Al Ras Metro Station
Days & Timings: Saturday to Thursday & 09:30 AM to 09:30 PM            
Timings on Friday: 4:00 PM to 09:00 PM  
What to buy: Bespoke Jewellery
Also Read: Dubai Souk Vacation - The Ultimate Old Dubai Journey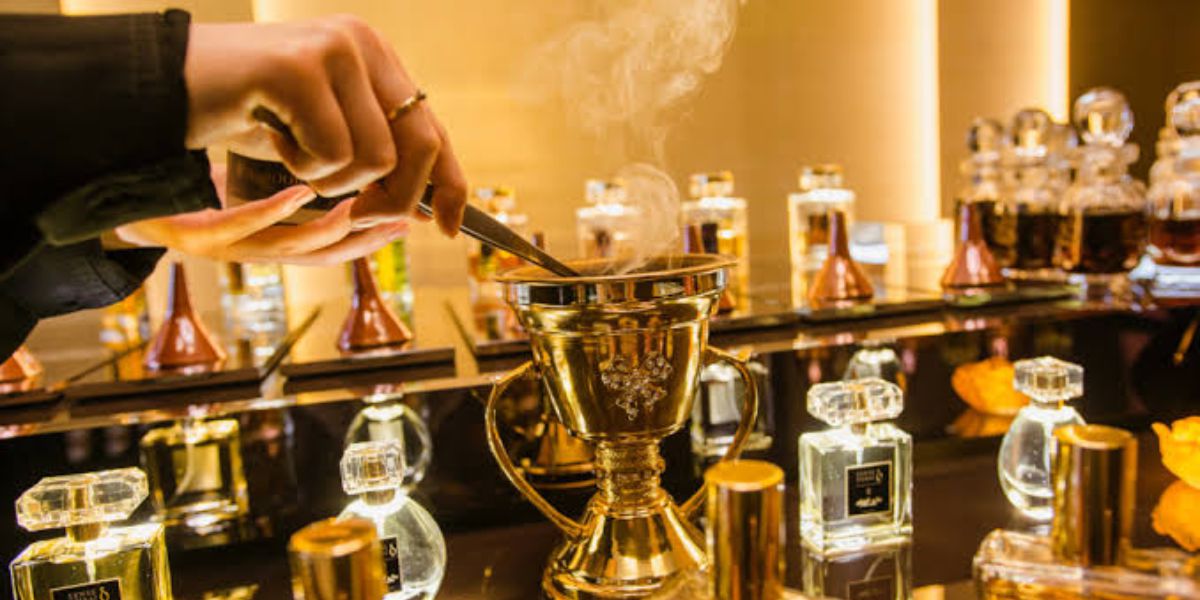 When you walk towards the east of the Gold Souk, you will find the Perfume Souk in Dubai. From scents of different fragrances to traditional attars, your presence in the world of bespoke aromas will be mesmerising. While exploring this market, do not forget to go in for a personalised perfume for a one-of-a-rare gift.
Location: Sikkat al Khali, Dubai      
Days & Timings: Saturday to Friday & 09:30 AM to 02:00 PM & 05:00 PM to 9:30 PM     
What to buy: Arabian Scents & Perfumes, Incense Sticks
Also Read: Dubai Night Markets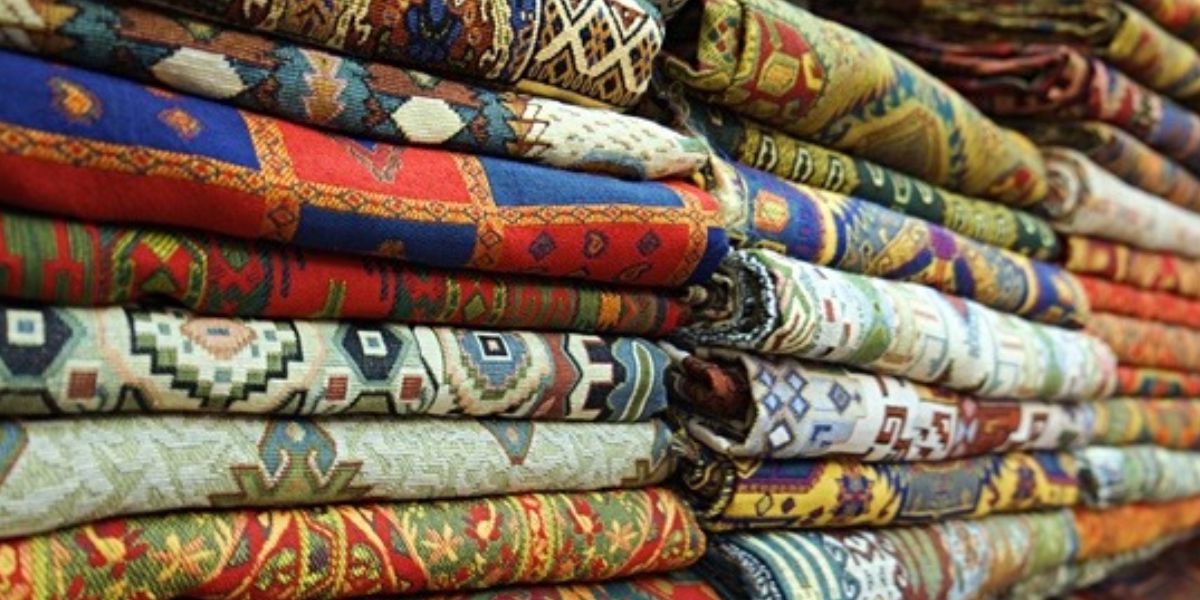 For vibrant and colourful fabrics, Textile Souk is one of the most visited souks in Dubai. At a little distance away from Deira, a boat ride through the Creek will take you to this place. Here, the visitors will come across plenty of hand-woven and machine-made fabrics of silk, cotton, wool, etc. Make a choice and shop Kashmiri shawls, slippers, ready-made clothes, souvenirs and much more.
Location: 57, Opposite to Abra, Ali Bin Abi Taleb St         
Days & Timings: Monday to Thursday & Saturday - 9:00 AM to 2:00 PM, 4:00 PM to 9:00 PM         
Timings on Friday: 06:00 AM to 2:00 PM & 4:00 PM to 9:00 PM
What to buy: Fabrics & Textiles
Note: Some shops may remain closed between 1:00 PM to 4:00 PM. So, it is recommended to make a call before visiting any site.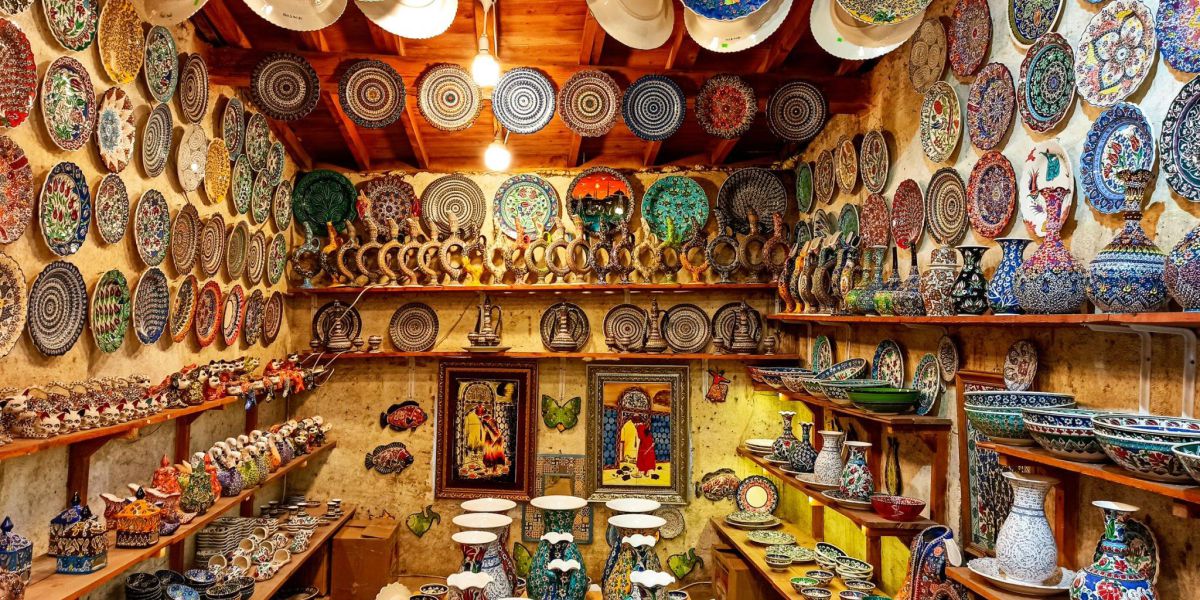 One of the most eye-catching shopping destinations in Dubai is Souk Madinat. It lies in the mesmerising Madinat Jumeirah resort. Along with a rare attire of the traditional Arabian aspect, there are galleries, boutiques and entertainment. Take a breath from shopping and enjoy a tasty meal at one of the restaurants with a view of Burj Al Arab. At night, the souk dons the hat of liveliness with the vibrations of live music and activities.
Location: Al Sufouh 1, Dubai          
Days & Timings: Monday to Sunday - 10:00 AM to 11:00 PM      
What to buy: Artisanal Crafts, Fragrances, Clothes, Aromatic Spices
Among all the leading markets in Deira Dubai, Souk Al Marfa is one of them. It is positioned along the waterfront of the Dubai Islands in Deira. Home to more than 400 shops, the place is fully air-conditioned and receives countless visitors. Whether it is carpets, spices, clothing or electronics, it is a great site to pick up one thing or the other for a family.
Location: 78R6+97V Souq Al Marfa, Dubai Islands, Dubai           
Days & Timings: Saturday to Thursday & 12:00 PM to 12:00 AM
Timings on Friday: 02:00 PM to 02:00 AM
What to buy: Grocery, Electronic Gadgets, Clothes, Handicrafts
Also Read: Dubai Shopping, Food, Events & more
Souk Al Bahar is a present-day Arabian Souk situated in downtown Dubai. This popular hub is a unique combination of shopping, entertainment and dining. The place promises to deliver a fascinating reflection of modern and ancient Dubai. Another popular attraction of this site is a series of restaurants and cafes, offering glimpses of the Dubai Fountain and Burj Khalifa.
Location: Sheikh Mohammed bin Rashid Blvd, Downtown Dubai, Dubai
Days & Timings: Monday to Sunday & 10:00 AM to 01:00 AM   
What to buy: Arabian Handicrafts, Perfumes, Antiques, Souvenirs
Also Read: Best Events You Would Love to Attend during Dubai Holidays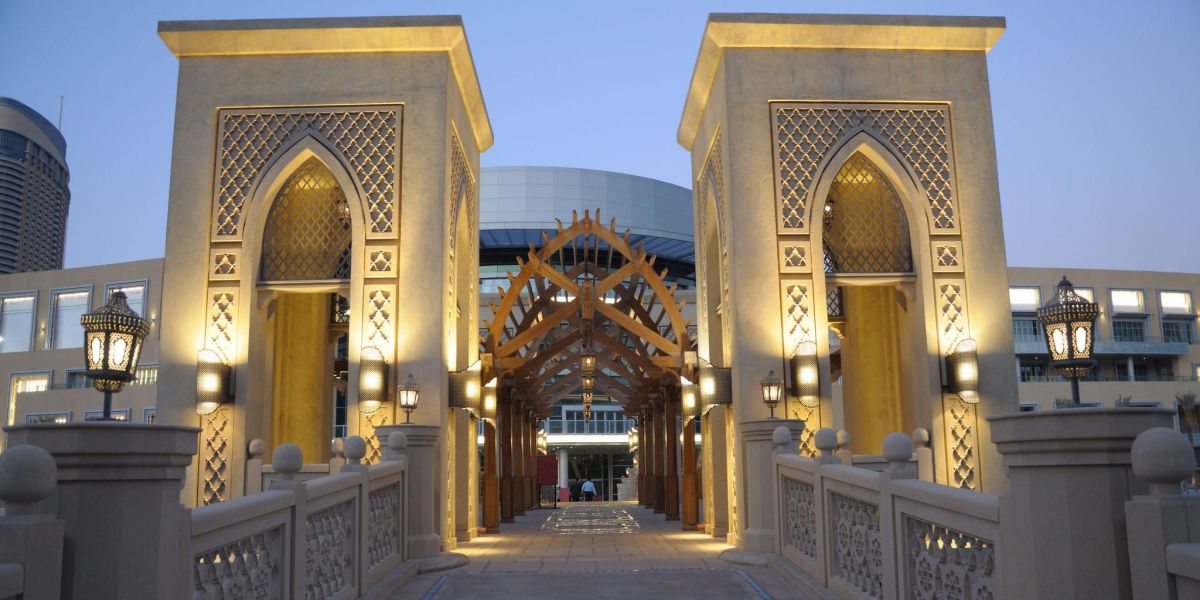 Having the tagline "everything you desire", Dubai Mall is the largest mall in the world. The place aims at providing the ultimate experience of shopping in Dubai. At Dubai Mall, you can shop from a series of stores, enjoy dining and entertain yourself from top attractions like Dubai Aquarium. After being free from shopping, you can relax near the Dubai Fountain.
Location: Financial Center Street, Along Sheikh Zayed Road, Next to Burj Khalifa, Dubai
Days & Timings: Sunday to Thursday & 08:00 AM to 12:00 AM 
Timings on Friday & Saturday: 08:00 AM to 01:00 AM 
What to buy: Items of International Brands, Persian Rugs, Oudh & Bakhoor, Pashmina Shawls, Lanterns, Lucky Stones
Also read: Dubai Shopping Festival
Mall of the emirates is the most prominent mall in the city of gold. It hosts almost 600 shops, including high-street brands, boutiques, handicraft shops and luxury stores. It is one of the best shopping places in Dubai. After looking at beautiful items, you can't resist shopping. Food courts and cafes are there to relax and replenish your energy. Indoor Ski Slope and VOX Cinemas are other feathers to the cap of this mall.
Location: Sheikh Zayed Rd, Al Barsha, Al Barsha 1, Dubai           
Days & Timings: Monday to Thursday & 10:00 AM to 11:00 PM 
Timings for Friday to Sunday: 10:00 AM to 12:00 AM   
What to buy: Apple Products, Top Brands of Clothes & Footwears, Chanel and Burberry Couture and Shoes

Ibn Battuta Mall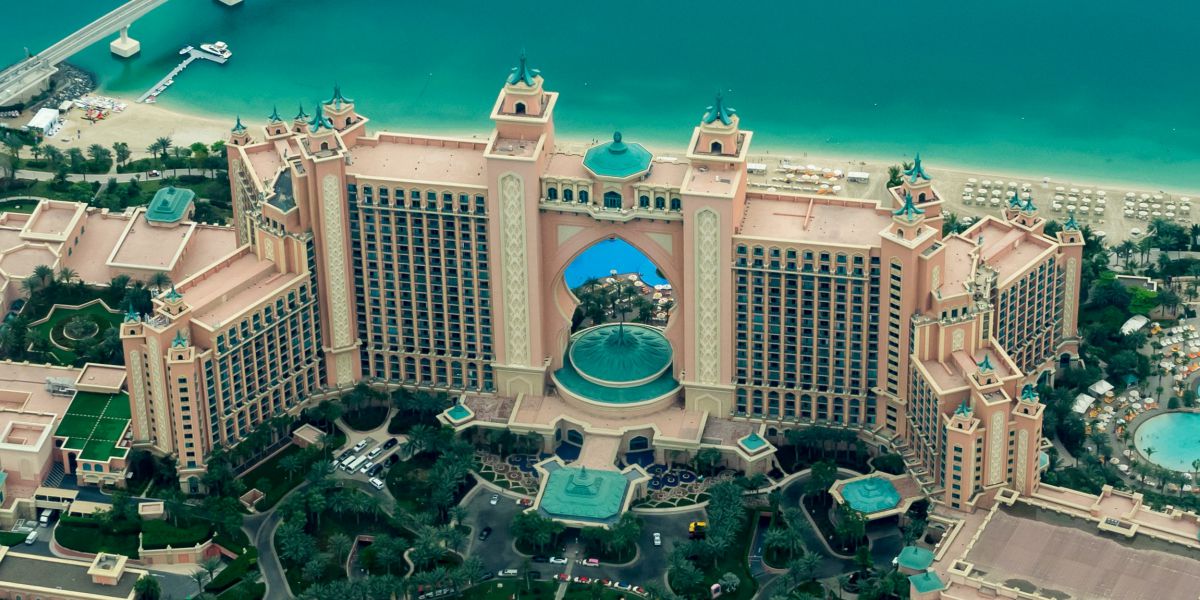 Designed after the name of the Arabian explorer Ibn Battuta, this mall is the largest themed mall in UAE. It houses almost 275 shops. Shopping in Dubai remains halfway unless you explore this place. The mall is categorised into six sections, i.e., India, China, Tunisia, Egypt, Persia, and Andalusia. These sections point to the areas visited by Battuta, along with some exhibits.
Location: Sheikh Zayed Rd, Jebel Ali Village, Dubai         
Days & Timings: Sunday to Thursday & 10:00 AM to 10:00 PM  
Timings on Friday & Saturday: 10:00 AM to 12:00 AM 
What to buy: Books, Fashion Accessories, Branded Clothes, Souvenirs, Electronics Items
Dubai is truly a heaven for shopping enthusiasts. Compared to other destinations in the world, shopping is cheaper, especially jewellery. The quality and designs of the items available have no comparisons whatsoever. A visa for Dubai is a must to experience the best of shopping.
Although it is a year-round destination, the period from November to March is highly favourable. During these months, the weather showers its beauty in every corner. Dubai Shopping Festival, held in January and February, is another top attraction. With great shopping deals and amazing discounts, our UAE visit visa services will enable you to shop to your heart's content in Dubai!
Other Useful Article: